The holidays snuck up on us this year. Between buying a house, selling a house and trying to avoid the flu- time has escaped us. Luckily Amazon never fails and I've been able to find some amazing gifts for him and for her if you're needing a few extra things for anyone on your list!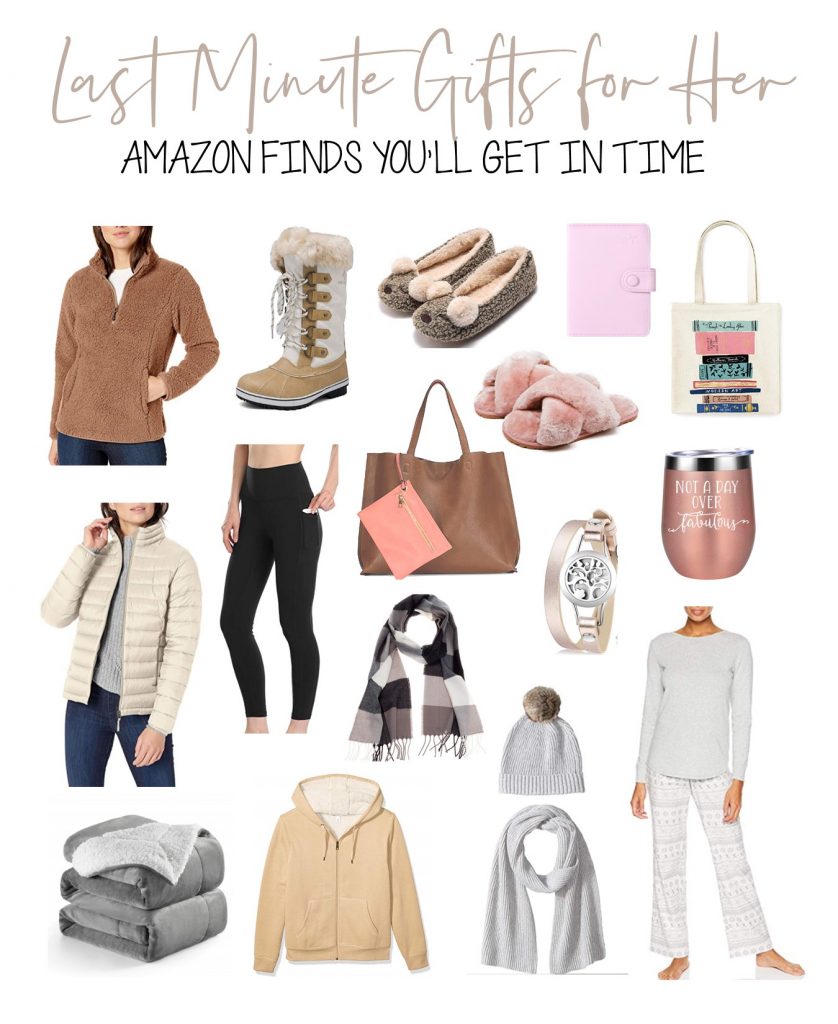 There are some awesome choices for any of the gals of any age that may be on your list!
Easy Amazon Gifts for Mom, Sisters, Friends or Yourself
Cozy Fleece or Zip-up Jacket
It's hard to go wrong when giving the gift of cozy. This cozy fleece or zip up fleece-lined jacket are great options if Patagonia or North Face is out of reach!
Budget-Friendly Snow Boots
These snow boots look exactly like Sorel boots that go for over $150! The reviews are awesome too!
Slippers
These slippers have been on everyone's wishlist- but they are pricey! This pair is an amazing dupe and would be a great gift for any age!
Puffer Jacket
This puffer jacket has great reviews and would be an awesome gift for a cold-weather getaway or just for every day wear.
Leggings
People LOVE wearing leggings these days… and these are Amazon famous! Check out the reviews!
Tote
This tote is a great size and so versatile! It would hold so much and it will be so useful for anyone!
Blanket or Pajamas
Another super versatile choice, PJs and a blanket are always welcome presents I find we don't love spending on for ourselves.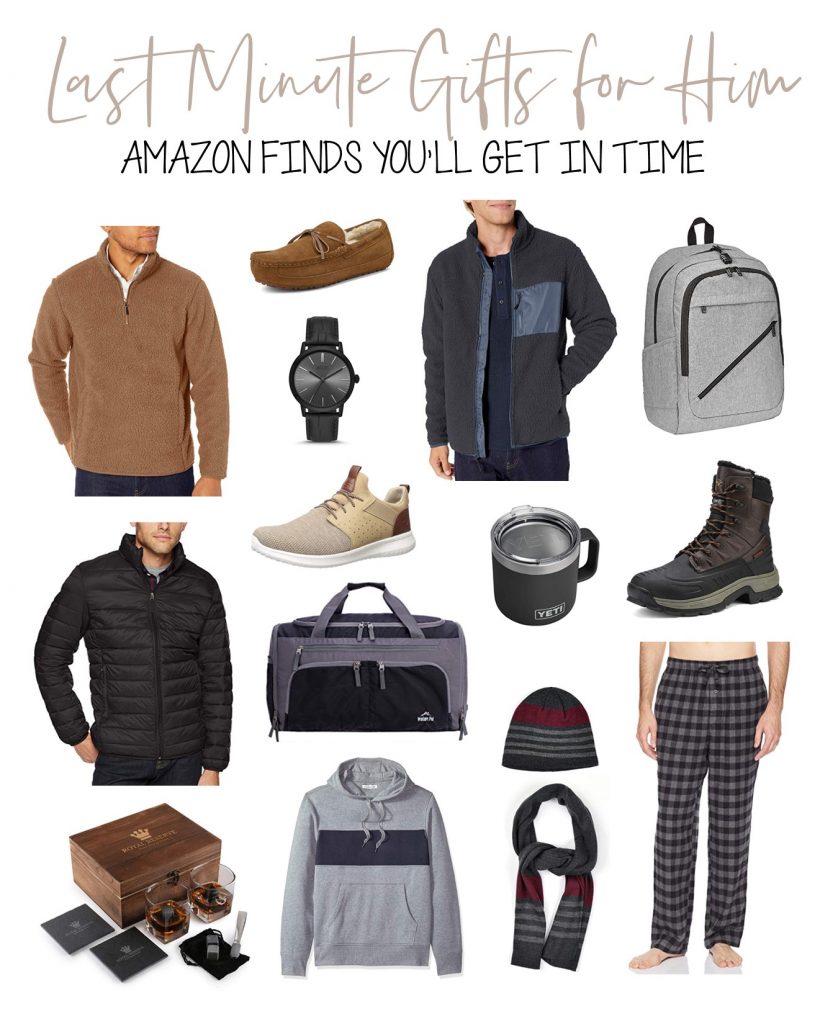 Amazon Gifts for Husbands, Dads, Boyfriends or Brothers
Cozy Fleece
I love the color of this fleece for guys! It's a great option that dresses up or down.
Ugg Slippers Dupes
If the real deal isn't in your budget- these slippers are sure to be a hit!
Zip up Fleece
Another amazing designer dupe! These fleece is on point! Might have to get this one for Mike!
Backpack or a Duffel Bag
These are super similar to Hershel and Supply bags- and they would make such useful gifts. Anyone who goes to school, commutes to work or is athletic would love these finds!
Puffer Jacket or Snow Boots
Always great options for anyone in colder climates. With so many positive reviews, you can't go wrong!
Pajama Pants
I buy Mike a new pair every year and he looks forward to the gift!
Hat and Scarf Set
Guys never seem to buy these types of things- yet they always need them! This set is super stylish and useful all at once.
2019 Holiday Gift Guides
What to Get Your In-Laws and Grandparents
Cozy Gift Guide for Introverts or Homebodies
Men's Gift Guide – Whether He's Outdoorsy, Fashionable, or A Classic Everyday Guy
For the Beauty Lover That Has It All
What to Teachers ACTUALLY Want to Receive for the Holidays
Holiday Shops (Ideas for Everyone)