It's winter in New York and it's time to start layering. One of my favorite trends this year is quilted jackets and I have waited to get my hands on a heavier one for colder weather. Jackets are an investment so I tend to stick with neutrals and to wait until I find a high quality piece that can withstand the New York cold.
This post was created in partnership with Nordstrom. All opinions are my own.
Nordstrom always has the on trend pieces I'm searching for. They carry so many brands I love- like Treasure and Bond and Free People. This jacket had been on my wish list for so so long, and I finally found it in a color I know I will wear all the time. Winter in NY feels like it goes from November until April- so this jacket is worthwhile investment.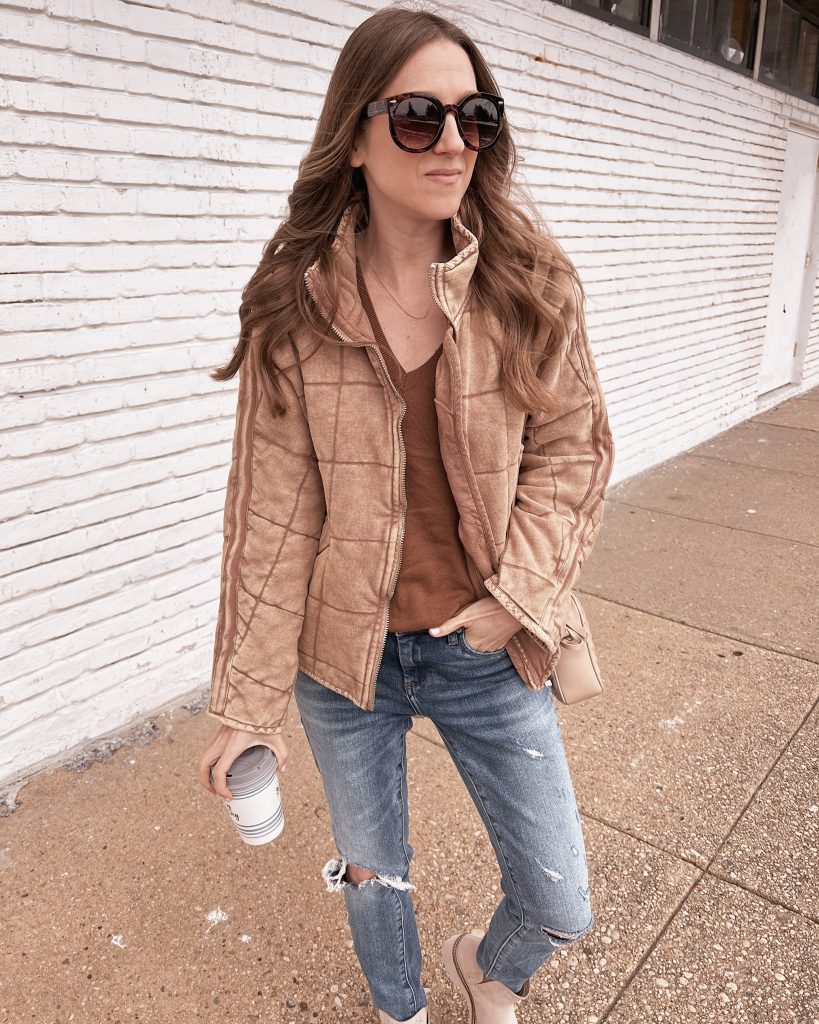 Layering with super comfy basics is the name of the game in winter, and this top doesn't disappoint. It works with leggings and jeans alike- and the color is stunning.
BlankNYC is one of my favorite brands of jeans and they always seem to outdo themselves when I land in the styles I love. The Bond has been my favorite jean of theirs for years and they get better with every wash. They tend to sell out quickly too so I am always searching for them to come in stock.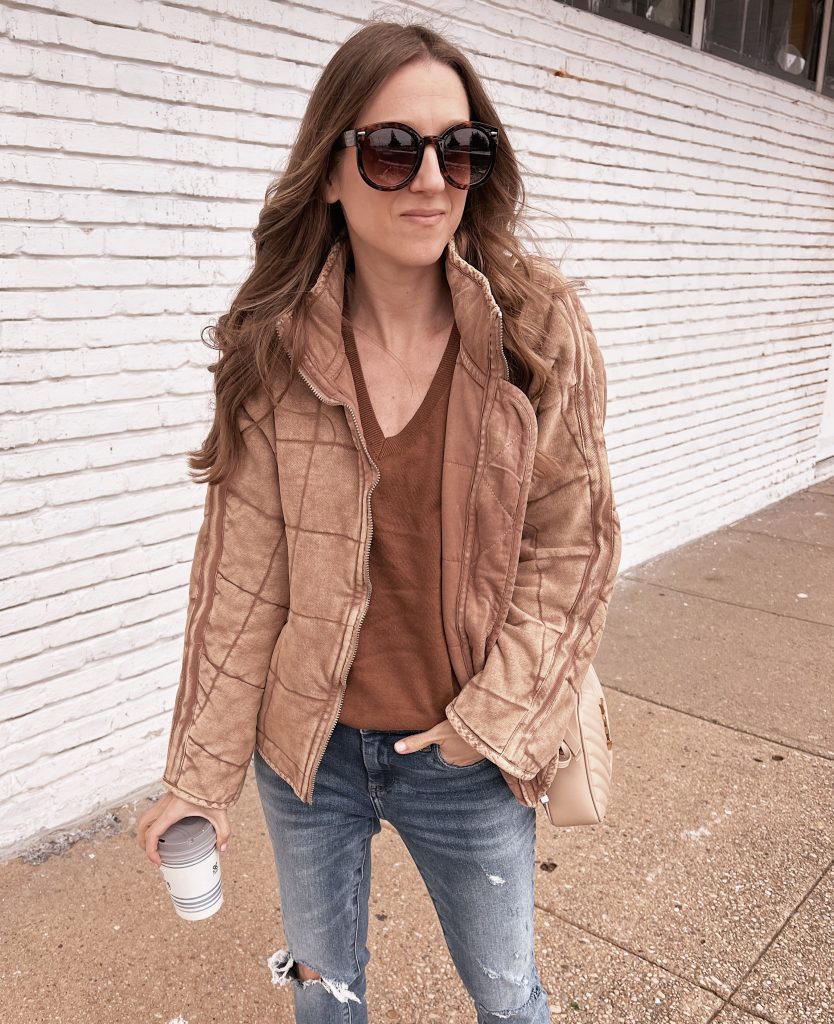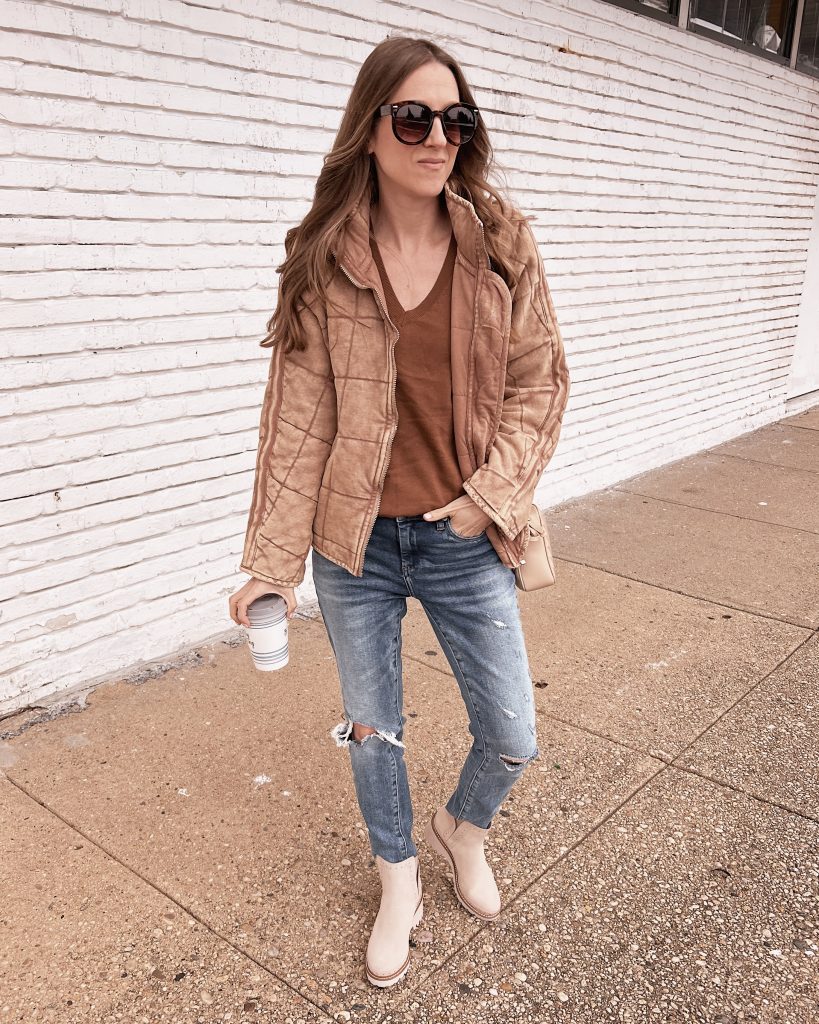 Lug boots are all the rage and perfect for winter and I'm round up a bunch of favorites for you! I just ordered this cognac pair!