Current Hair Tool Favorites
This curling wand is such a worth-while investment. It's the only 32mm (1.25 inch) barrel I've found WITH a digital temperature guide so I can exactly how hot it is. It also is a company I've sworn by a for a long time. It also has auto-shutoff which is a total blessing for this overtired human.

HAIR DRYER HERE | CURLING WAND SET HERE
Current Hair Care Routine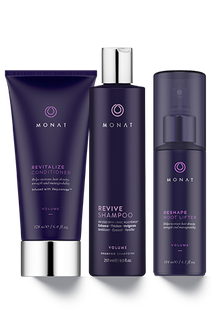 I am currently using Monat Hair Care products exclusively. I want to give the brand my full attention as I evaluate how it benefits my hair. So far I have been more than impressed and I am a REALLY tough critic when it comes to hair care.
Monat is great for anyone- but has REALLY helped with my hair that needs healing, thickening and regrowth. I'm excited to share my journey with you, because the changes have been impressive.
You can read my full review here and my one year update here!
Current Mascara Loves

Current Makeup Favorites

Skincare Favorites

TULA | 20% OFF CODE | SUNSETS20
COLLEEN ROTHSCHILD | 20% OFF CODE | SUNSETS20
Natural Deodorant Regimen
KOPARI DEODORANT | 25% OFF CODE | SUNSETS25
NATIVE DEODORANT | 10% OFF CODE | SUNSETS10
Before starting with natural deodorant, it's important to detox those pits! Create a paste with this super popular mask and then smooth on underarms for 20-30 minutes. Shower or rinse off and you're ready to try some natural deodorant! I love Native brand in coconut vanilla!
Nail Polish Rotation

Lisbon Wants Moor– opaque pink
Don't Bossa Nova Me Around – opaque beige
You Don't Know Jacques – deep taupe