Every now and again new trends come along that take some getting used to. Straight leg jeans have taken the denim world by storm, and while they are easy in the warmer months, they can leave us with questions come Fall and Winter. Read on for the best solution I've found to a very common question this year.
This post was created in partnership with Nordstrom. All opinions are my own.
Whenever I'm trying to solve a "problem" in my fashion wardrobe I know just where to go . After finally finding straight leg jeans that fit me well at Nordstrom, I knew they would handle my Fall shoe woes too.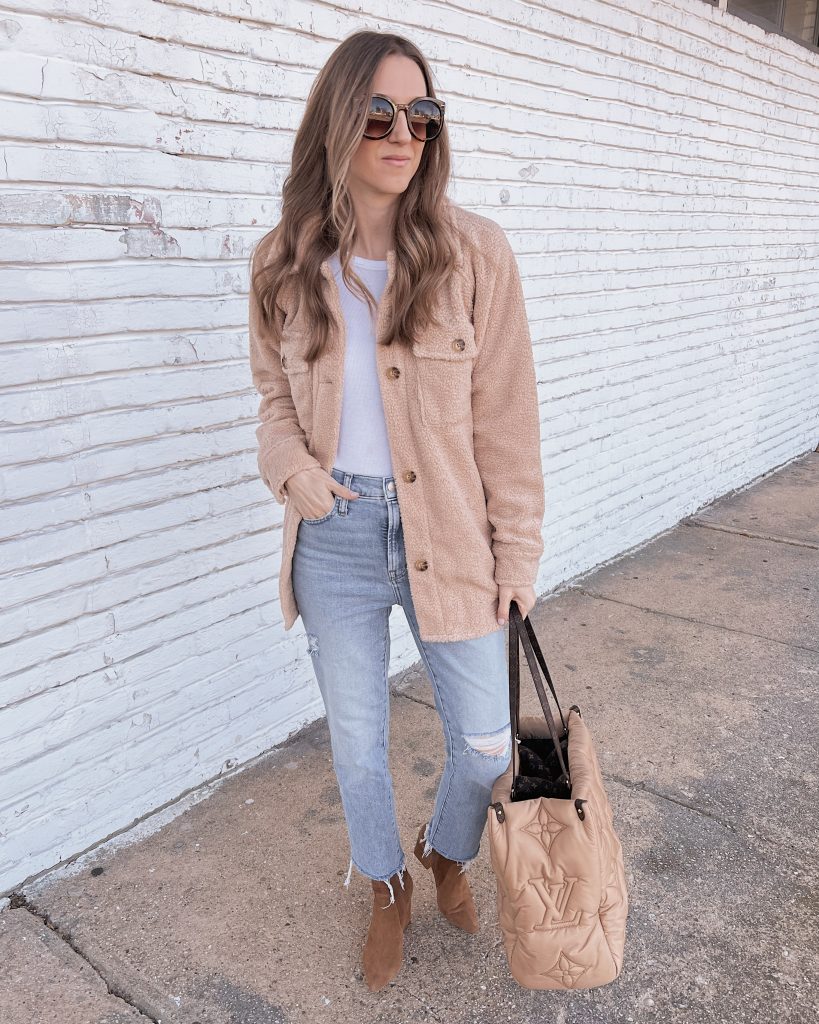 When wearing straight leg jeans it can be hard to find boots that work with them. The bottom of the jeans will sit strange and you can't tuck them in like with skinny jeans.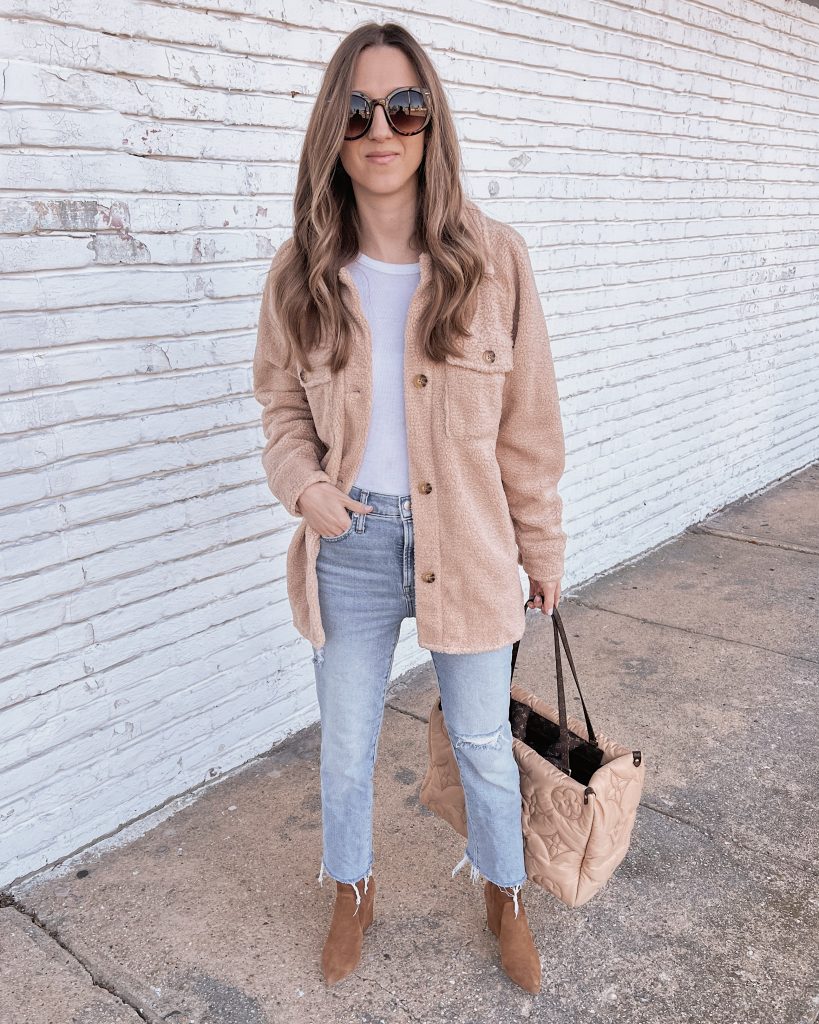 Enter the taller shaft skinny boot! In order to combat this issue you need to find boots that come up a bit higher and stay closer to you ankle. This way, the straight jeans can fall nicely around the boot without looking bunched. Here are a few options.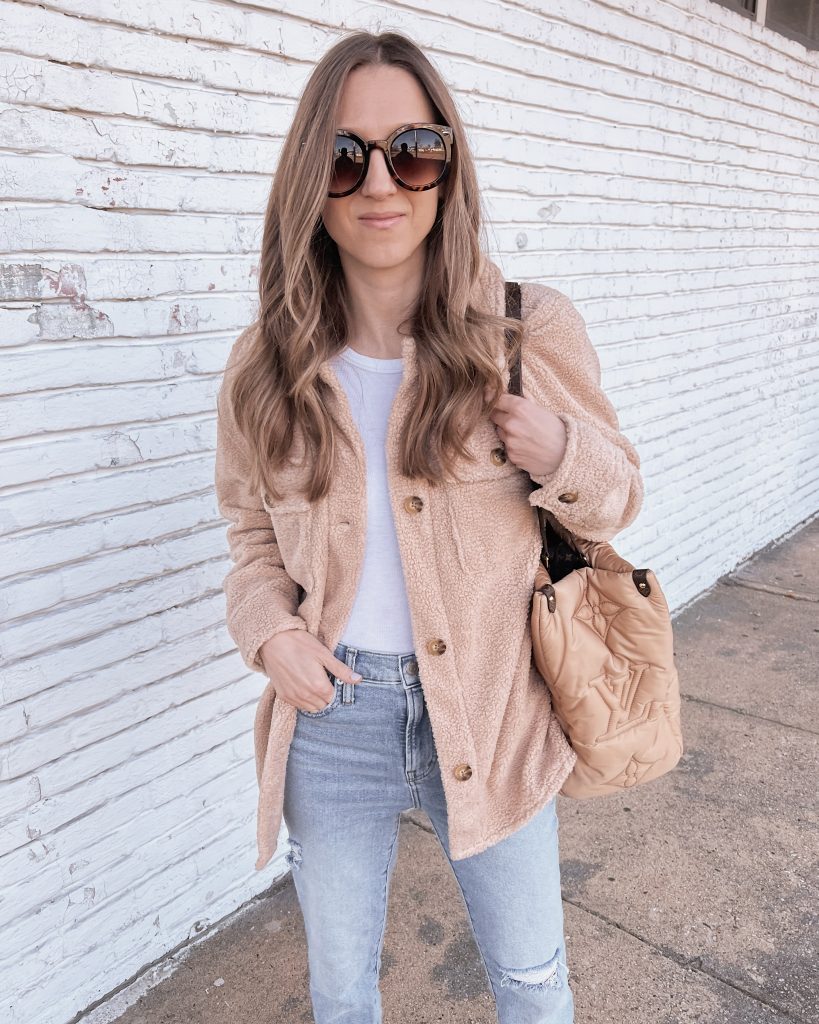 Like I said before, these are my favorite straight leg jeans- they have just enough stretch to still be flattering. These boots are an investment, but they were the one thing my closet seemed to be missing while I'm adopting some non-skinny jeans this season. This is my favorite style so far!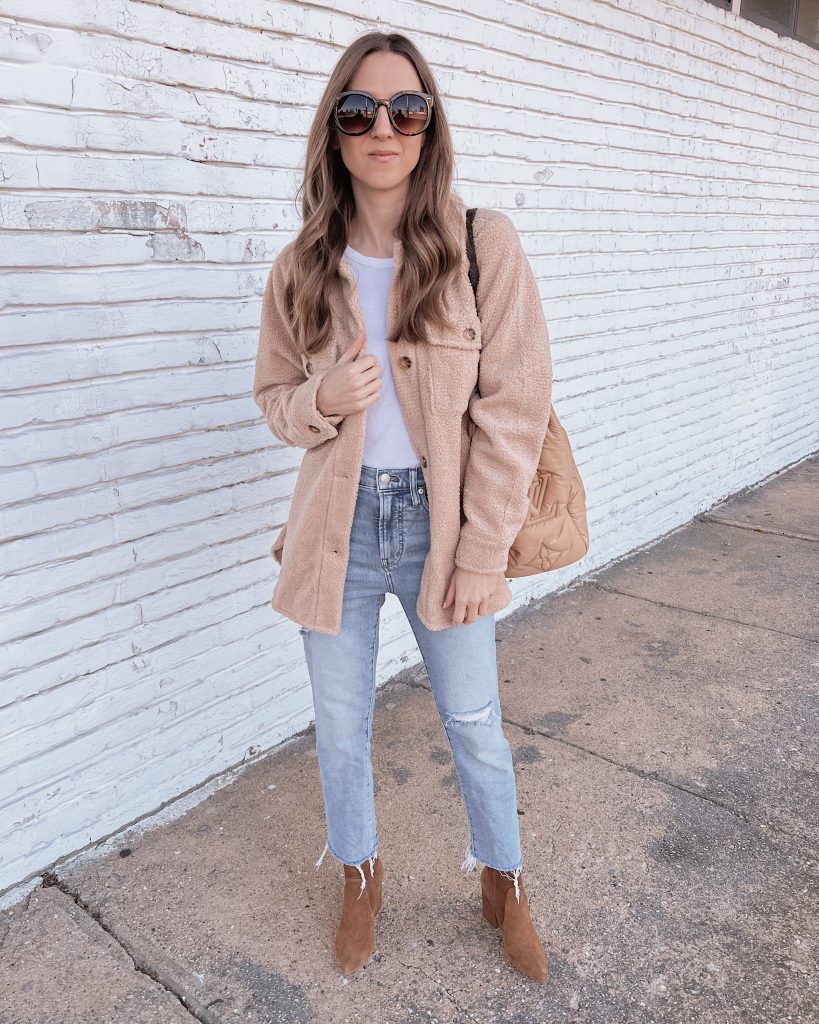 Shackets are not my favorite trend this season, but sherpa is- so this jacket works perfectly for me. It's super soft and lined on the inside making it very warm without the bulk- I sized down to XXS.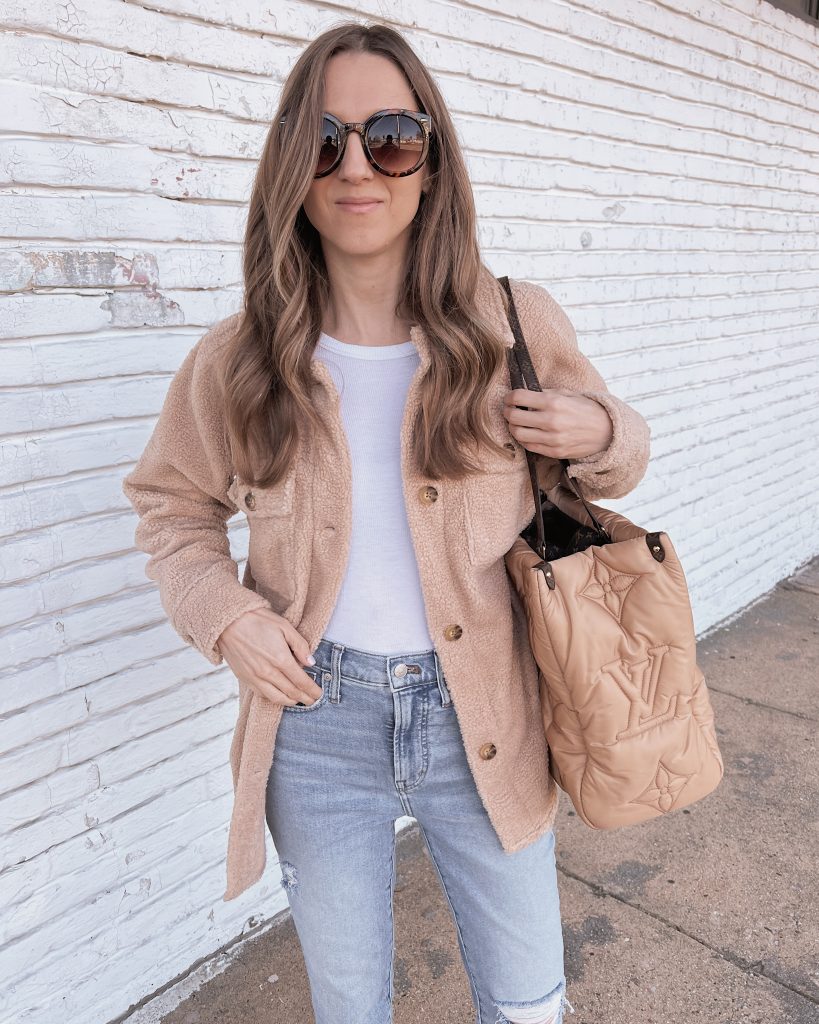 Have you tried straight leg jeans yet? What shoes do you wear?