The Nordstrom Anniversary Sale is here and as always, it's pretty amazing. You can score some amazing pieces at great prices and be Fall-ready, in an instant. That said there are always some duds- and rather than you'd ordering and being disappointed- I figured I'd share mine. Keep in mind this is just one gal's opinion- but without further hesitation- here's the things you should NOT buy from this year's sale.
Pretty Much Every Pair of Jeans from the Sale
I just could not win this battle. The jeans were thin and not well-made, or they fit me funny. I DID find one pair that saved the sale for me and they are only $28! I'd grab these faster than anything if I were you! I should note that the black Madewell jeans are awesome- but no better than this pair from Express which are half the price.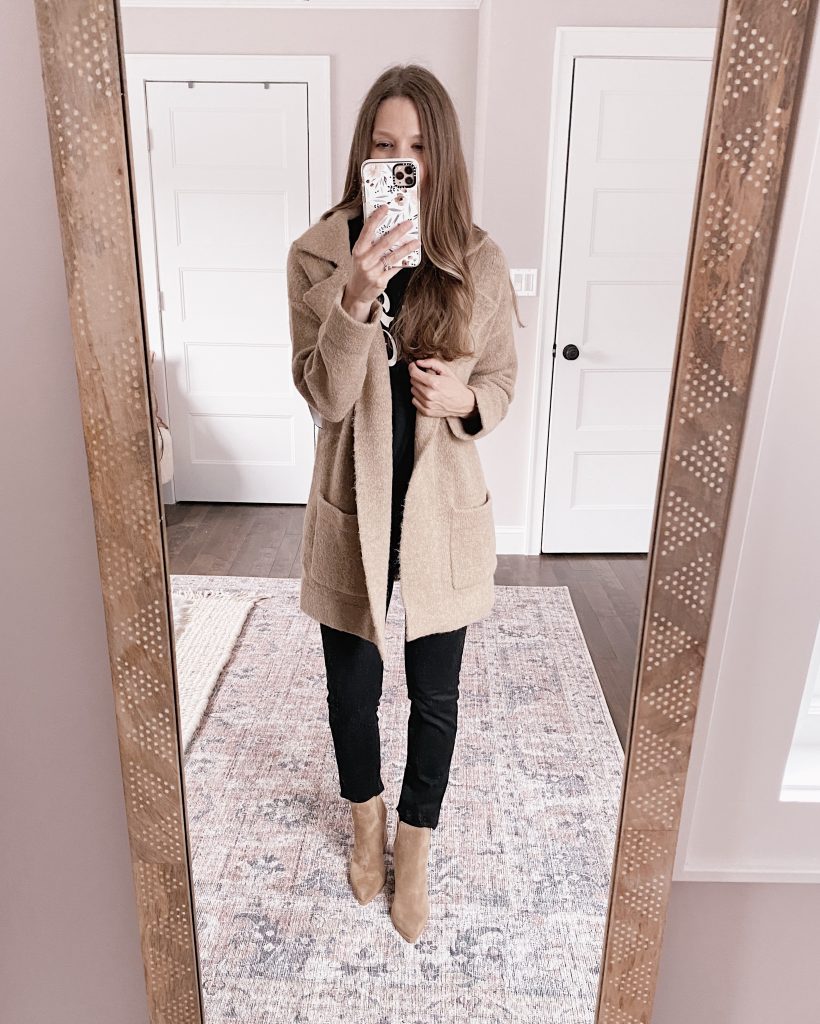 Thread and Supply Coatigan
I should start by saying this coatigan is CUTE! Do you feel the but coming? Sadly the material it is made from sheds like no other and sadly, for me, I am violently allergic to it. If you are sensitive to fabrics this one is NOT for you. If you're looking for something similar- try this one from JCrew. You won't regret it! You can also see that one styled here)
All in Favor Tees
This one pains me. These tees sure are pretty BUT- they require hand washing. No thanks. You can snag these Abercrombie tees which are nearly identical and they wash like champs.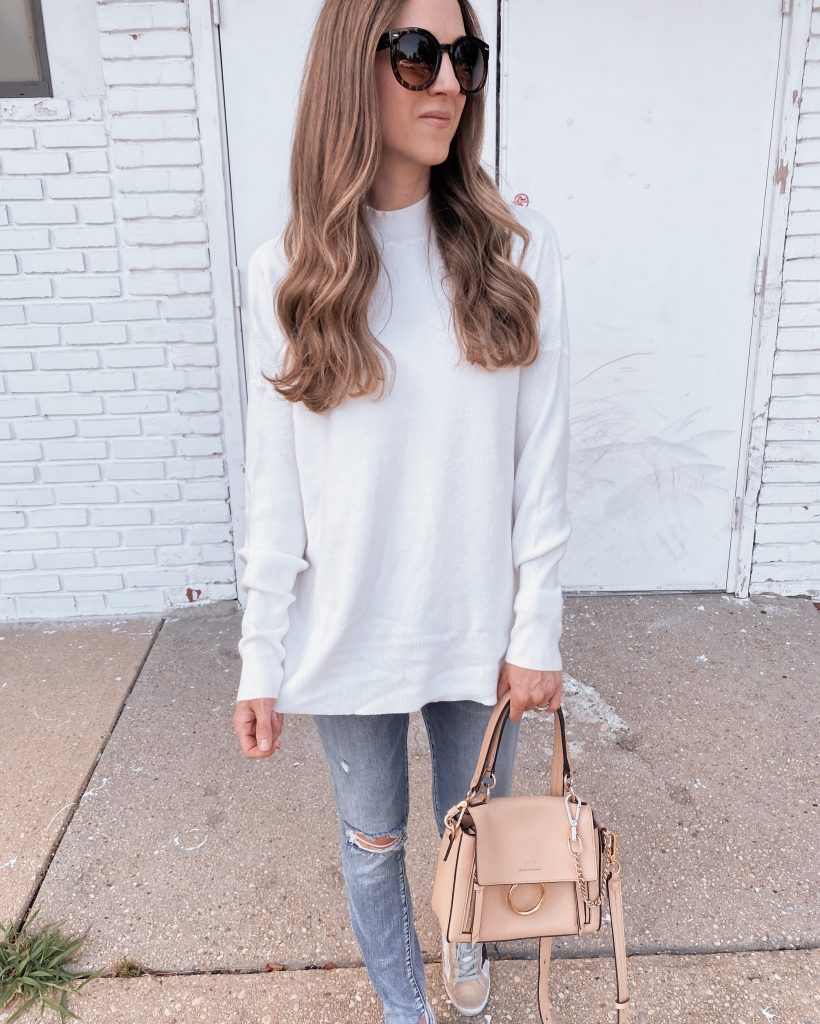 Free People Afterglow Mock Nock Top
There is no doubt this sweater is stunning. It's oversized and slouchy. That said- you can get this one for half the price and it is just as good in my opinion.
Zella Live in Joggers
Ok- not going to lie- these joggers are definitely nice ones. That said- there are joggers on Amazon that give these a run for their money- and since they are just about sold out anyhow- you might want to take a look. Try these lightweight beauties on for size!
Topshop Cardigan
This is my least favorite cardigan from the sale! It. Is. HUGE! And not in the good way that Free People cardis can be huge. This one swallowed me whole and I'd definitely skip it unless you're very tall! Even then there are better ones like this and this.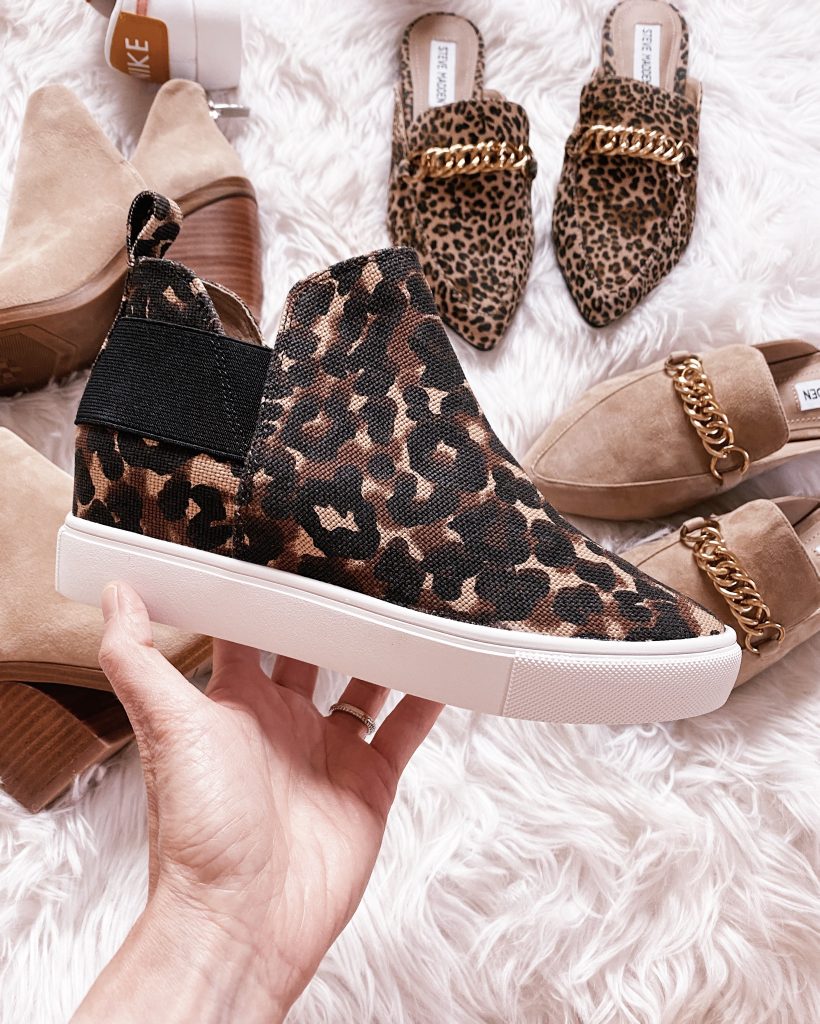 Steve Madden Crushin HIgh Top
I take some responsibility for these sneakers not working because I neglected to size up… but that said- I didn't find them comfy enough to wear all day- so back they go! If you LOVE them though, definitely size up and give them a shot!