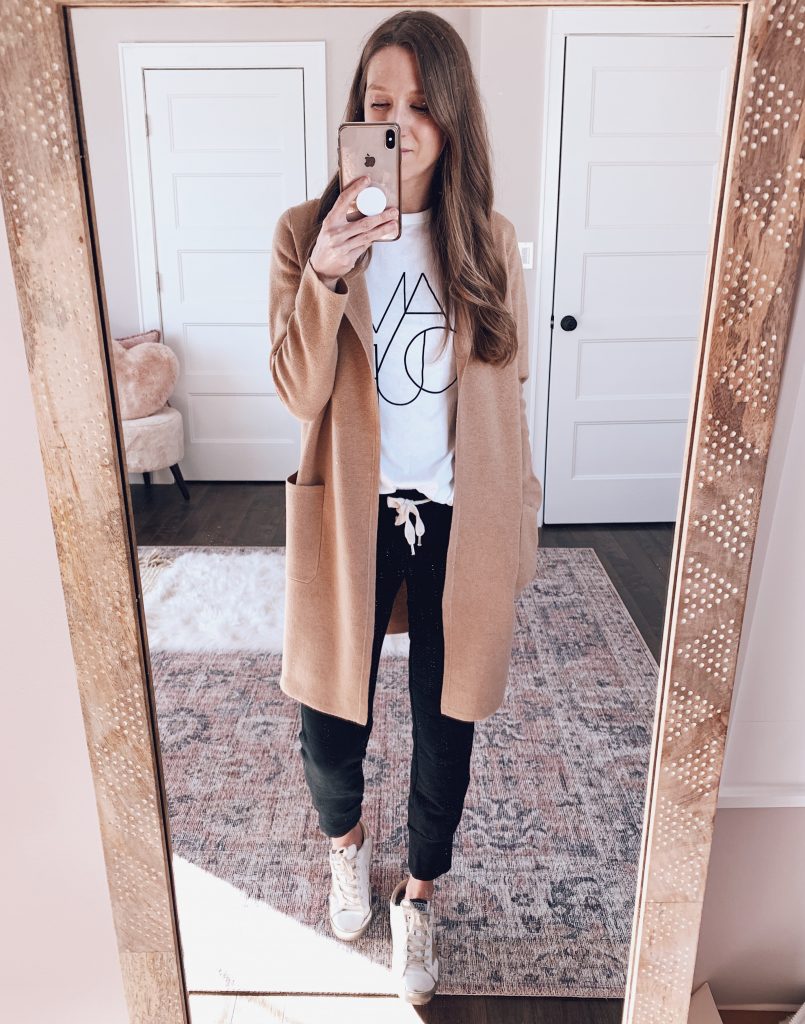 There are some pieces you see that you just KNOW will be a forever purchase. I have certain cardigans, jackets and even jeans for YEARS ago that I knew I would have forever. Classic items that never go out of style will always be worth it in my book- and scoring them on sale is THAT much better!
This J Crew Coatigan is one of those pieces. It's just amazing. Perfect for the classroom, the office, or the weekend- you can even wear it with joggers. The camel color is by far the best color for me, but you really can't go wrong with any of the colors they have.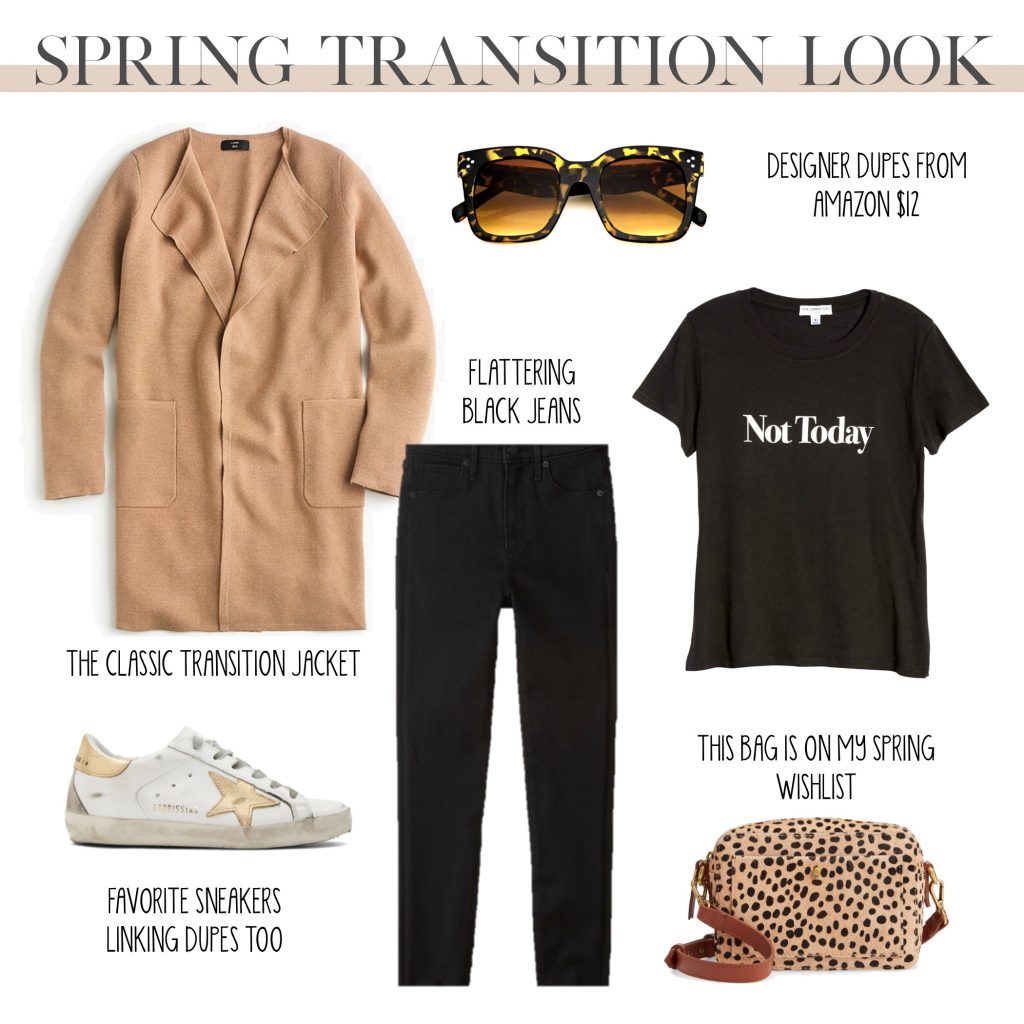 J Crew Coatigan (size down) | Leopard Handbag | Graphic Tee | Black Jeans
Golden Goose Sneakers (these are my most-versatile pair)
Whenever I purchase an item – my brain goes into overdrive- where will I wear it? Does it go with what I have? Does it match other things in my wardrobe? How versatile is it- season-wise? This cardigan is a year-round piece which is yet another reason I am such a fan!
Sophie Blazer in a Work Wear Outfit
This great thing about this piece is its versatility. One minute it's joggers or leggings and the next we are heading to the office. It dresses up beautifully for the office with heels and a simple printed tee for some polish.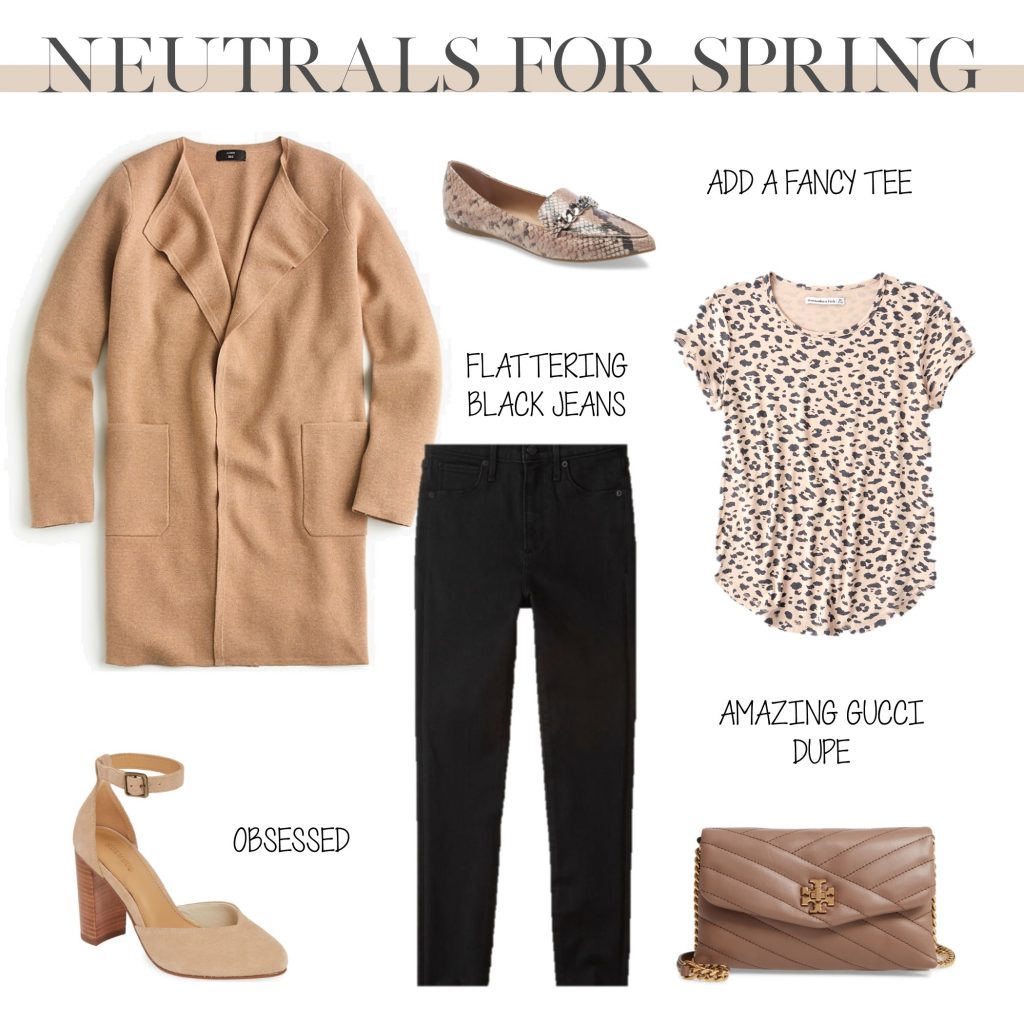 J Crew Coatigan | Work jeans | Loafers | Heels | Bag |
Tee (sold out, another option here)
But, like I mentioned before, it also dresses up a super casual outfit like leggings and a sweatshirt too! Working from home lately has been a great example of that!
Sophie Blazer in a Work from Home Outfit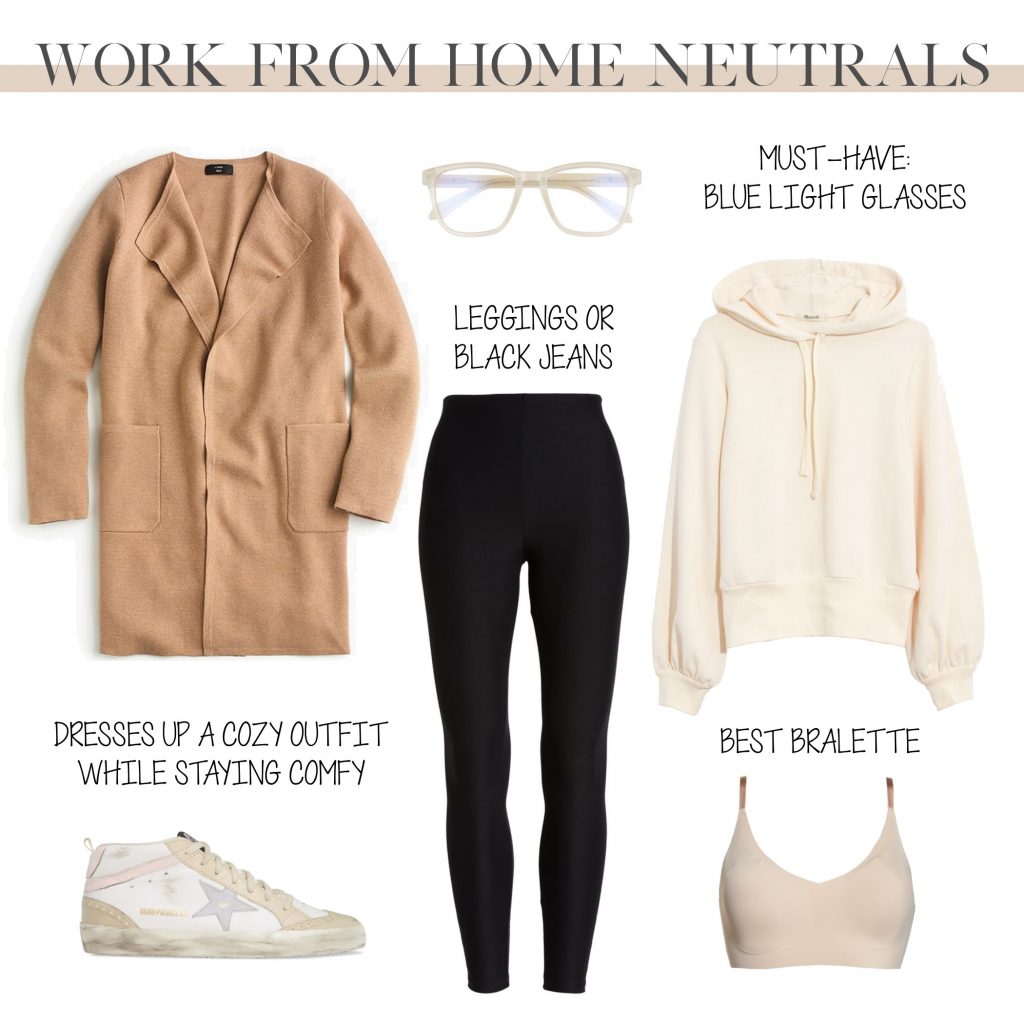 J Crew Coatigan | Leggings | Bralette | Hoodie |
Golden Goose Midstar Sneakers (newest obsession)
As the weather started to warm up, I realized I wanted to wear this piece that much more, but I wanted it to have a more Springtime feel. Lucky for me it comes in a shorter length and some great spring colors too! This will be an easy switch for my Spring outfits!
Sophie Blazer in a Neutral Spring Outfit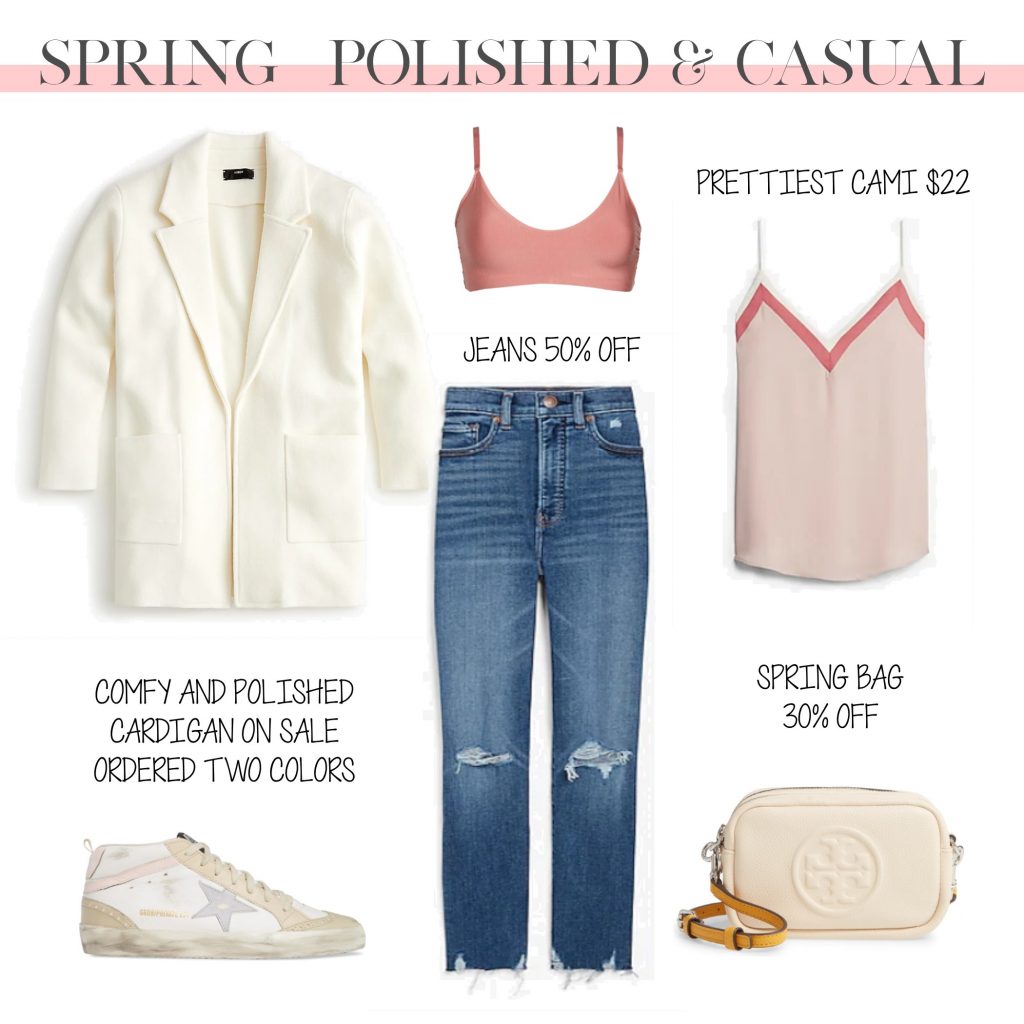 J Crew Sophie Blazer | Golden Goose Midstar Sneakers | Bag | Cami
Straight Leg Jeans (super flattering!) | Bralette
What's the most versatile item in your closet right now?