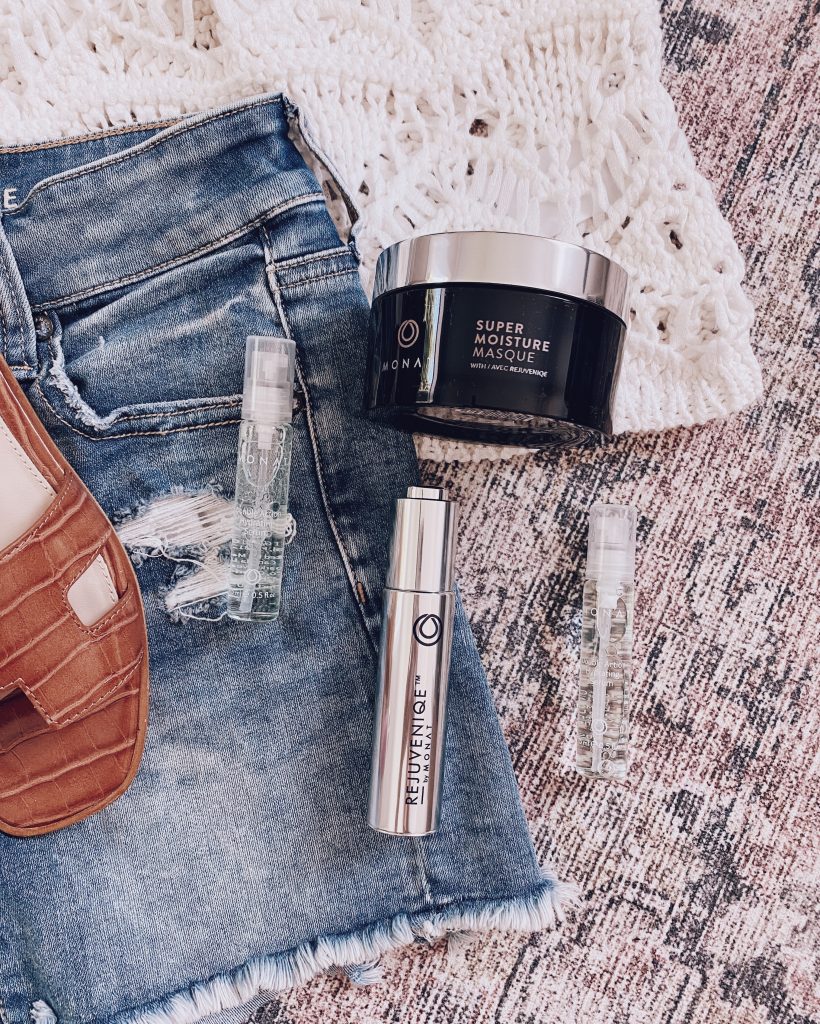 I can't remember the last time I got a haircut. That shows me just how long quarantine is. Luckily for me, I love my hair care products and I am able to change my routine depending on what life starts to throw at me. I used the time in quarantine to try new things- and to add some new Monat products into my routine. Here are my favorites.
Keep in mind that Monat products are meant to be used with exclusivity for the best results. I've been able to add these gems to my routine since I have been using Monat for years and never waiver. If you have questions about Monat haircare products check out my Monat FAQs.
Monat Renew Shampoo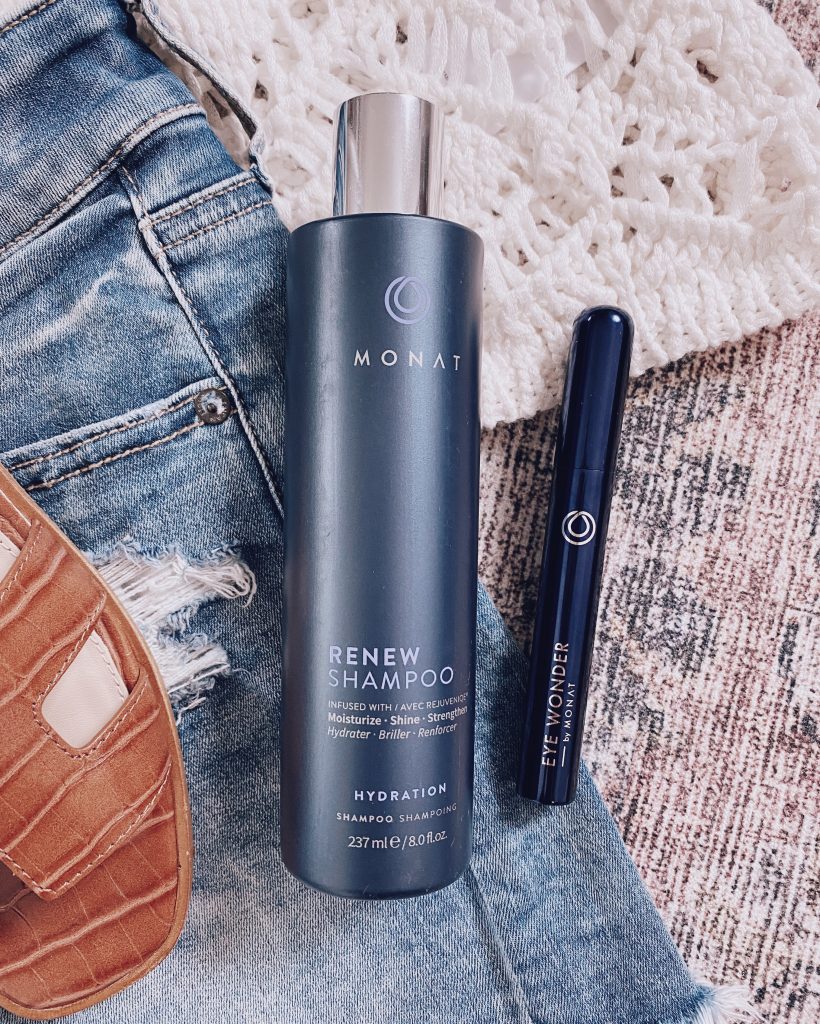 Being home as much as we were, I wound up switching solely to Renew Shampoo. With a Monat haircare routine you always wash your hair twice, so I was using two different shampoos when doing that- until lockdown. Since I wanted to show my hair extra love, this moisturizing shampoo did just the trick. I always hesitated to only use this one product to clean my hair because usually moisture = heaviness. NOT WITH THIS! My hair is shiny and full of body- and luckily now, not as dry as the Sahara. I pair it with Revitalize conditioner and a little bit of Restore Leave-In for strength,
Monat Super Moisture Hair Masque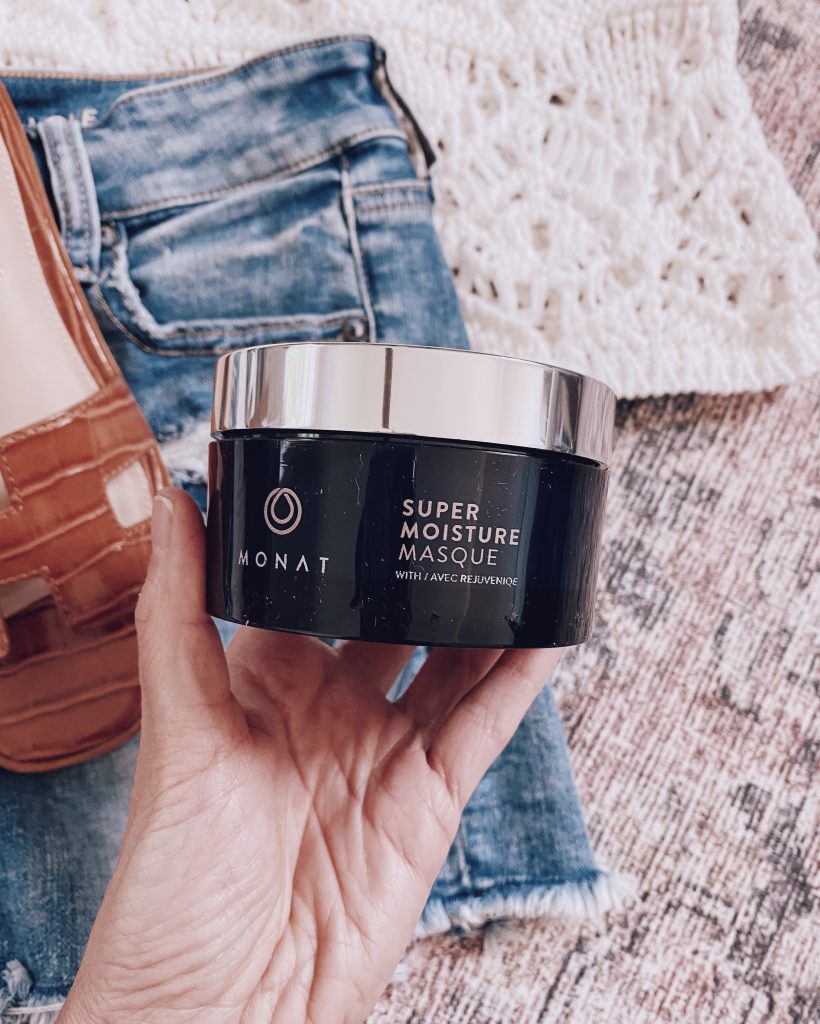 This was the next product I was always too afraid to try. With traditional shampoos, anything moisturizing left me looking greasy and needing to shampoo more often. Not with Monat! Somehow this Super Moisture Masque left my hair as soft as butter but not weighed down. Since it is a treatment, it's important to only use it once every 4-5 shampoos- however long that may be. This has become my new favorite deep conditioner!
Monat Double Action Hydrating Serum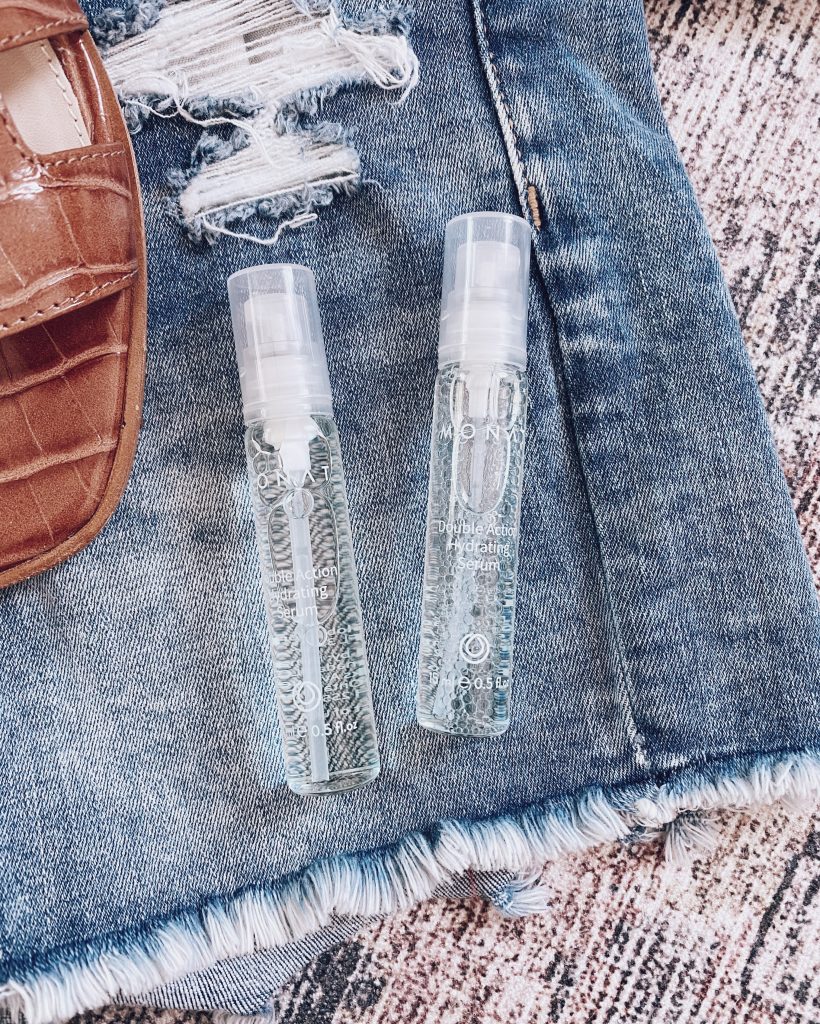 The funny thing about Monat products is that sometimes, it takes some trial and error to find what works for your hair. It reminds me of makeup- some people use Shape Tape concealer over foundation– and some under- it depends on your skin. Hair isn't all that different. This Double Action Hydrating Serum was one I always used on my wet hair- never with a result I particularly liked. I recently saw that some people had started using it on DRY hair as a leave in, overnight treatment before washing- and I figured I'd give it a go. Boy was I glad I did! My hair was BEYOND shiny and full of body. This is now added into my regular routine when doing an oil treatment!
Monat Lash & Brow Enhancing Serum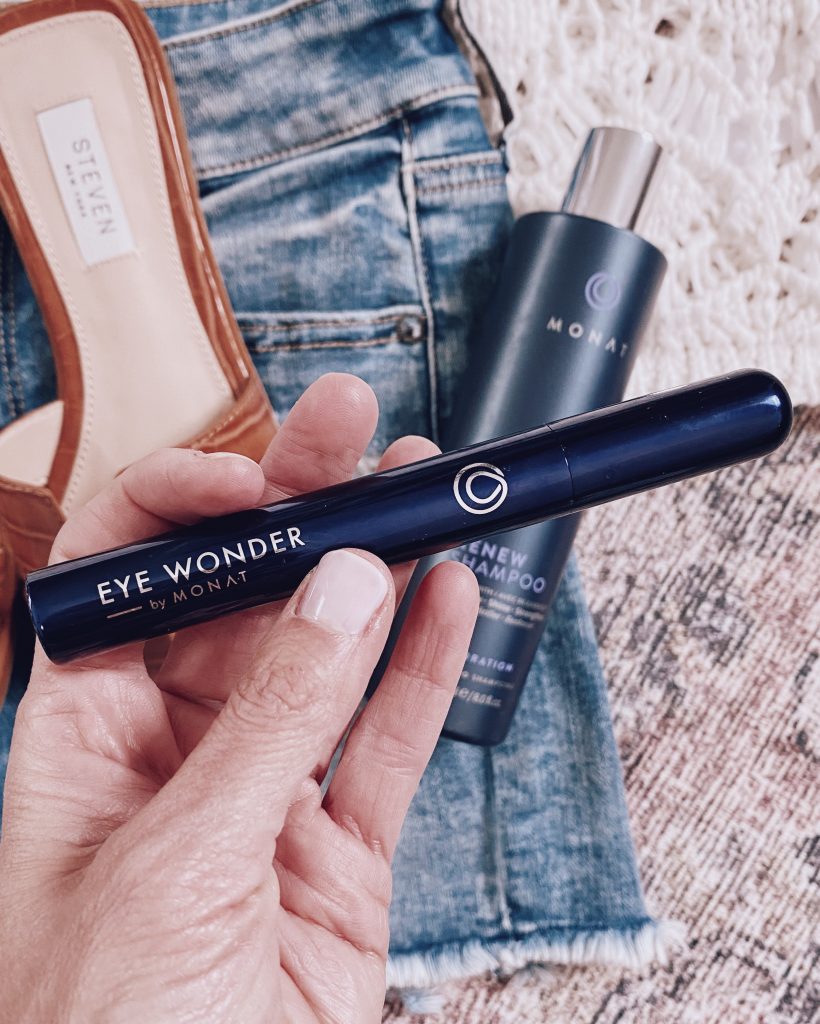 Lastly is this Lash & Brow Enhancing Serum. I can get pretty lazy with my self-care routine- and I never really had it in me to use this serum religiously for the first 30 days. I always fell off somewhere and didn't give it a real shot. I decided quarantine was a good place to start- and I have to say- it has been such a pleasant surprise! I have VERY sensitive eyes and can't use most serums- they irritate my eyes and make me flat out miserable. This one doesn't bother me at all and it seems to be keeping my lashes long and full! Plus it's less expensive than most others on the market- which is such a bonus!
What are some products you've added to your beauty routine since being home for a few months?