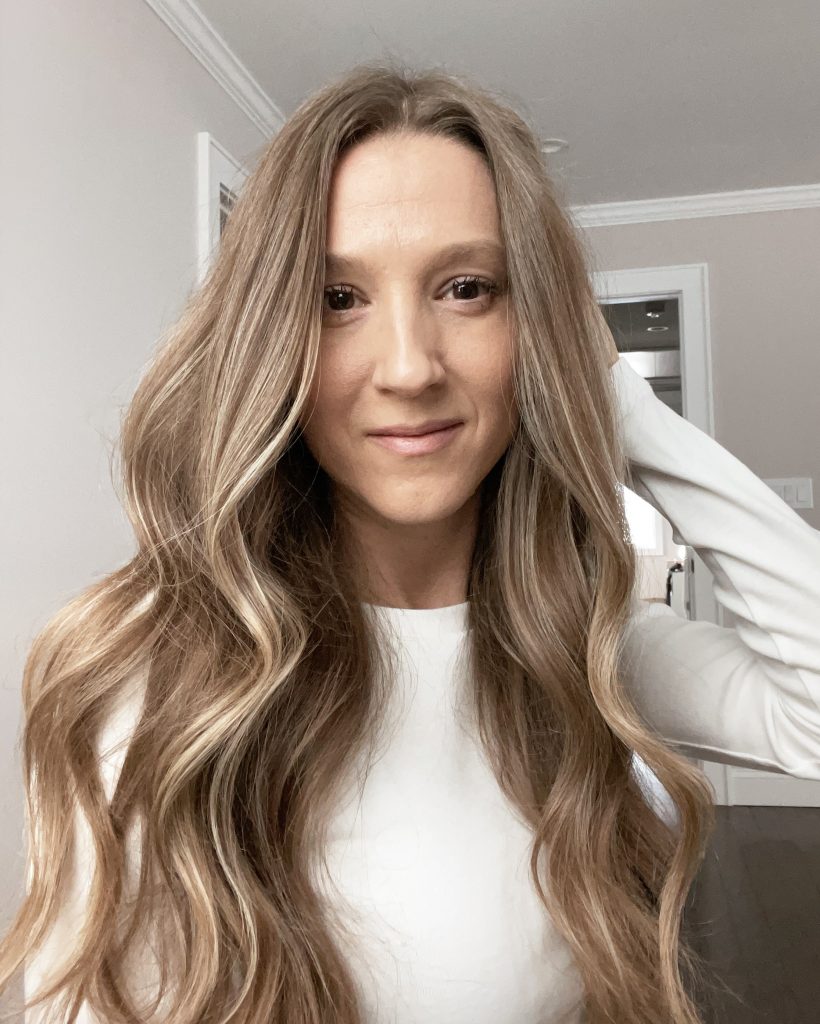 I've been getting a lot of questions lately about my hair and whether or not I'm still using Monat haircare. I can say that I have not touched my hair with anything else for a little over three years- and I don't know that I'll change that anytime soon. Read on for more about my transformation!
I've seen so many changes in my hair over the last two years since I've started using Monat Haircare exclusively- it's been pretty exciting. For those who don't know, Monat is a naturally-based hair care line that's meant to restore your hair. For me, it'd done that and more. It's not sold in retail stores, only on their site.

Since using it- my hair is shinier, healthier and growing better than it ever has. It's still a process- one I'm not done with yet. There are still parts of my hair that are damaged and will only really heal with frequent trims. That said- I feel like my hair has finally gotten its groove back. ​You can see how much thicker my hair is in these pics- and I don't use any styling products now! This is a one year comparison!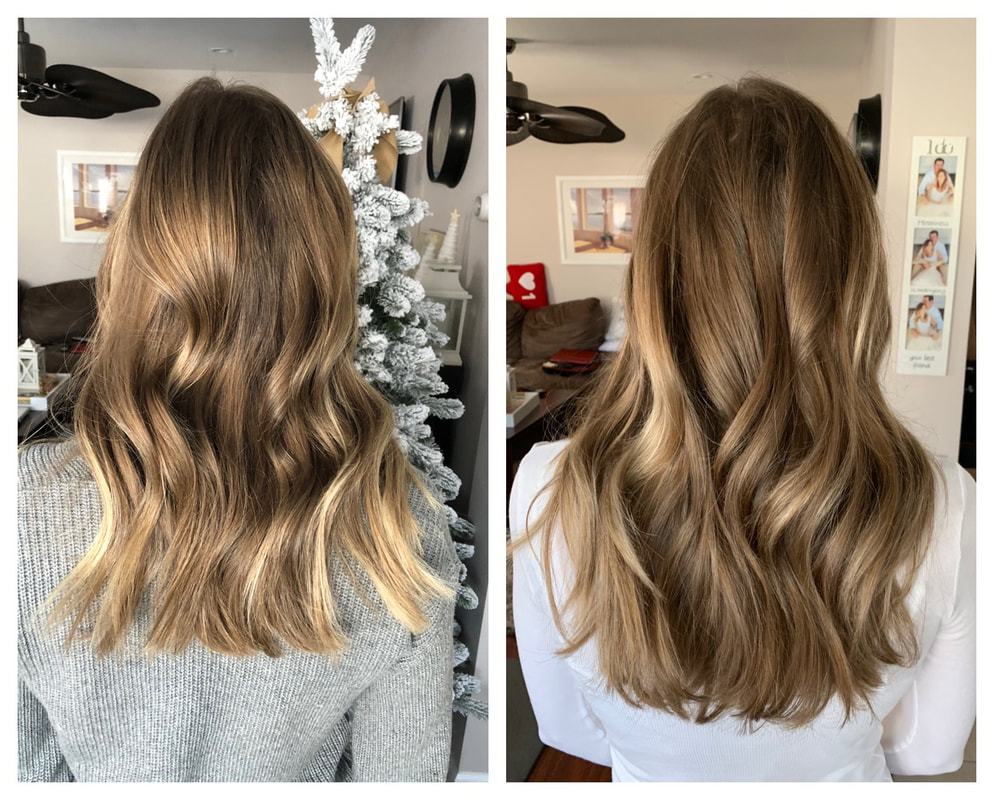 Over the course of the years I've changed which of the lines I'm using often- as my hair's needs change. The way Monat works is it first cleanses your hair deeply of all of the buildup that's been sitting on it for YEARS. Revive shampoo and conditioner is amazing for that and so is the Black shampoo. Black also makes my highlights sparkle!
After that buildup is gone, your hair can start to heal. That's where the Renew line came in for me. I started adding this in around month four and it truly brought my shine and hair health to a new level.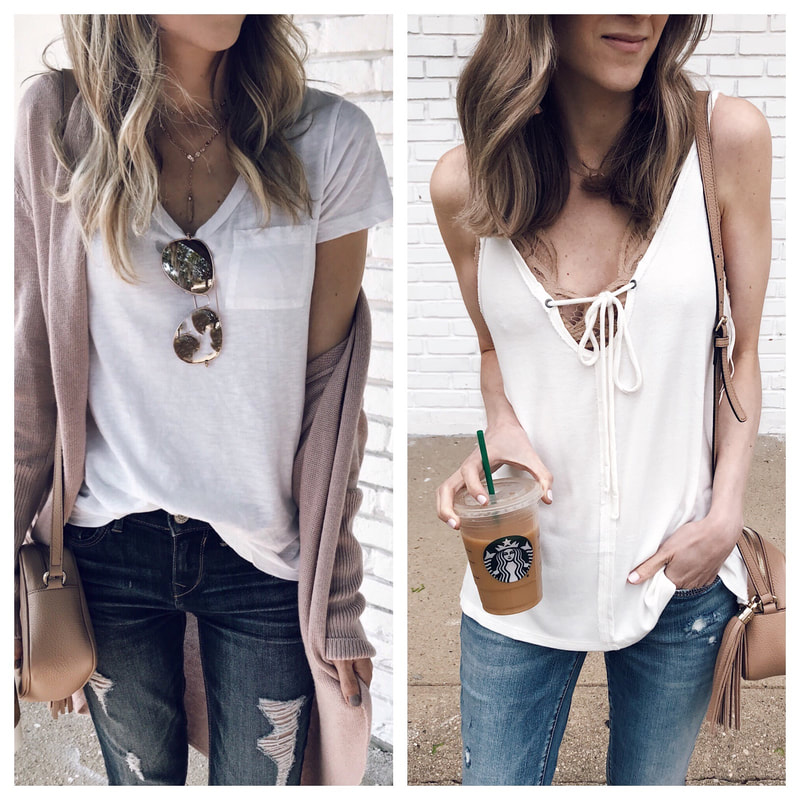 My holy grail product is the Rejuvenique oil. Doing regular oil treatments once per week transformed my hair. This oil must be made by magic fairies for the benefits it brings. I always have a few bottles on hand and I actually carry the spray version around with me in my bag. If I'm ever out and my hair takes a beating from rain, wind or too much sun- this softens it instantly.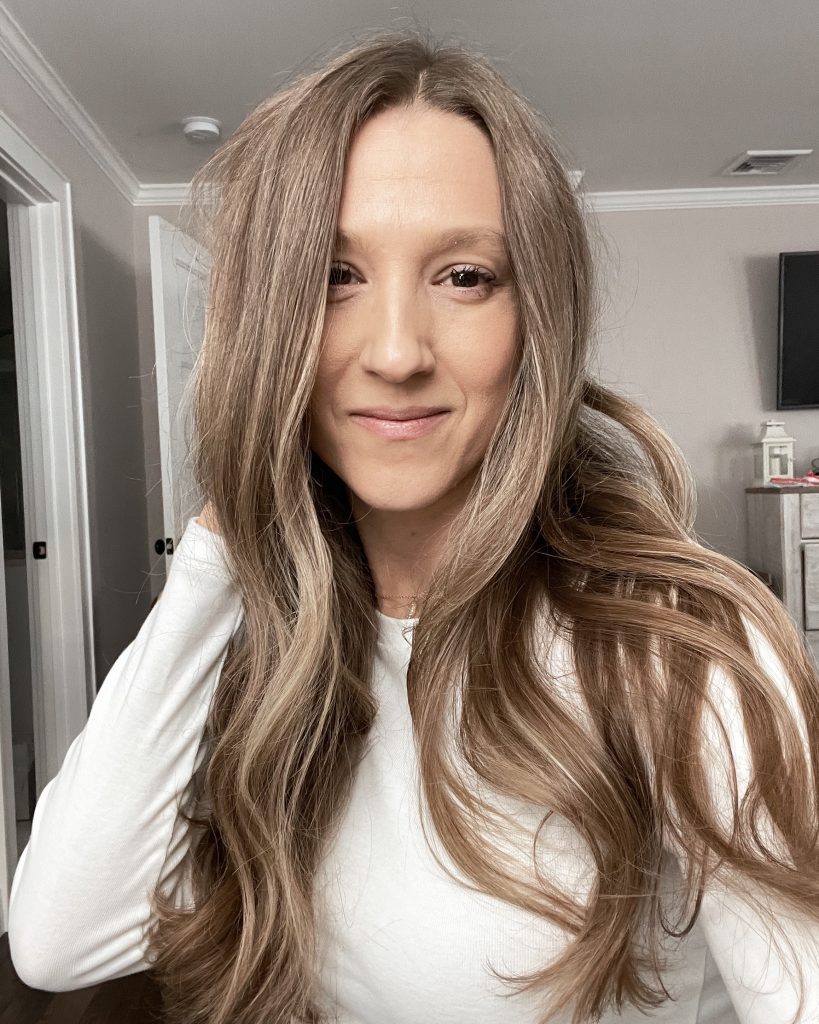 My hair just keeps growing and is currently the longest it's been in forever. Like I said, it still has a ways to go to get to where I want it- but I couldn't be happier with my progress. The water changed my hair a lot since moving to the new house so I had to adjust my routine a bit. It's crazy how much water can affect my hair's condition! Right now I'm back to mostly using the Revive Line with weekly oil treatments and various masques.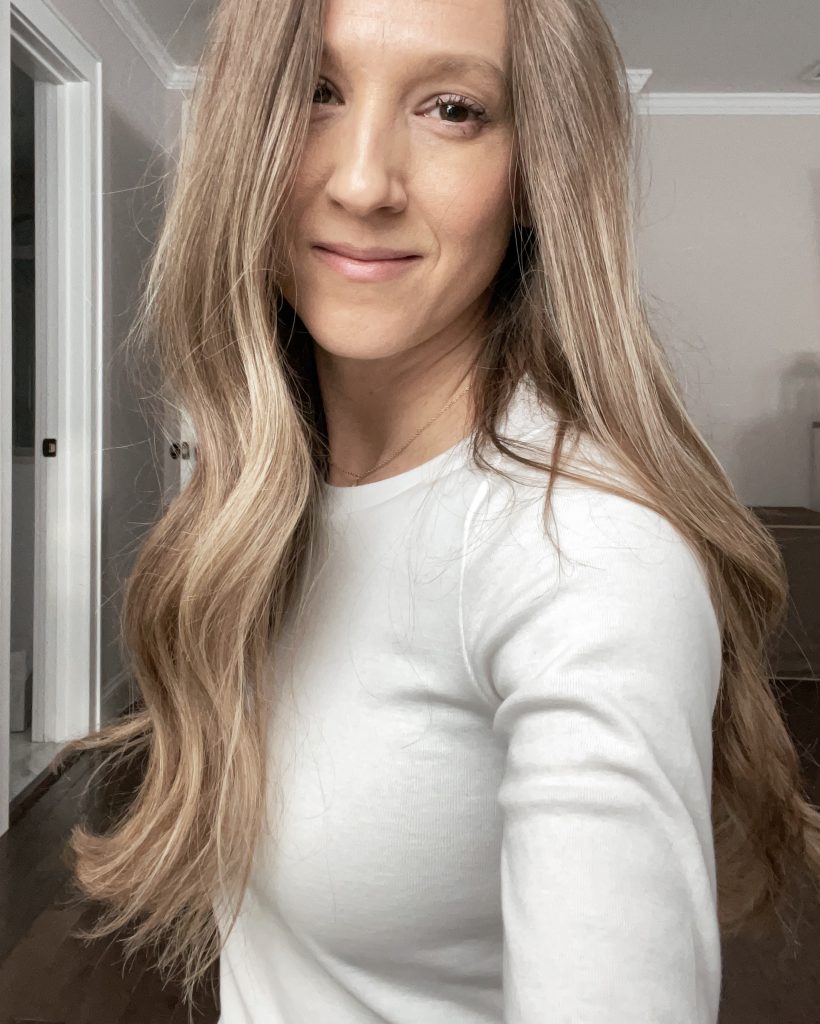 I don't say this lightly, but I have never used a line that my hair loved so much. It is definitely a process that doesn't happen overnight- but I'm so glad I stuck with it. I can't wait to see where I am in another year!
To explore the products more you can visit the site here.
To see where I STARTED years ago- check out my original post with my one month progress!