Winter has kicked in here in New York and that's when I start to see my skin get crazy. This year has been worse than ever with dryness, irritation and all around YUCK. I had been miserable dealing with my skin as of late, and then I realized there were a few products I had stopped using and it made me wonder if that's what I (and my skin) was missing. Once I switched back things improved! Read on to see the ones I'm putting back into my routine STAT!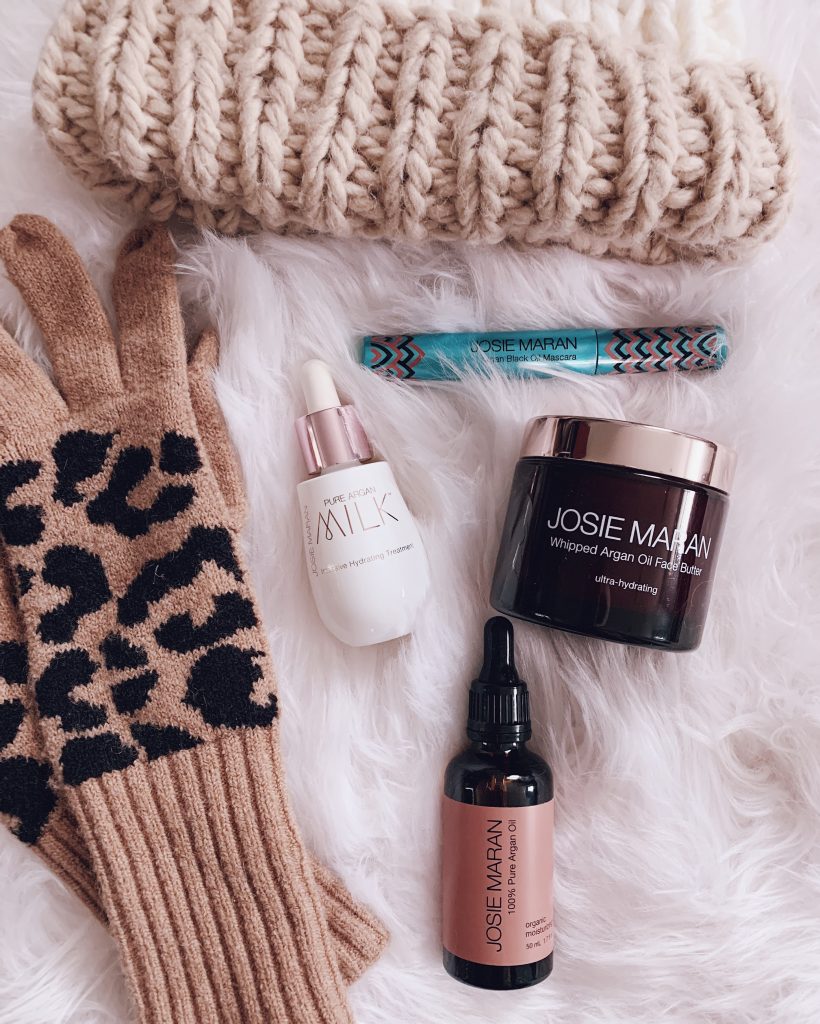 Josie Maran is a brand I've always been obsessed with. It's clean, not full of chemicals and my skin has always loved it. If you've been following me for a while you may remember me sharing my stash of products from Josie's line that I always keep on hand.
I am always trying new products for the blog which sometimes leaves me abandoning the ones I've loved in the past- and I think that's what happened here. That sad- the regret runs DEEP. Once I started adding this back into my routine I saw a HUGE difference in my skin looking plumped, hydrated and in your words "glowy.' I've gotten more messages about my skin since re-introducing this back into my routine than I ever have.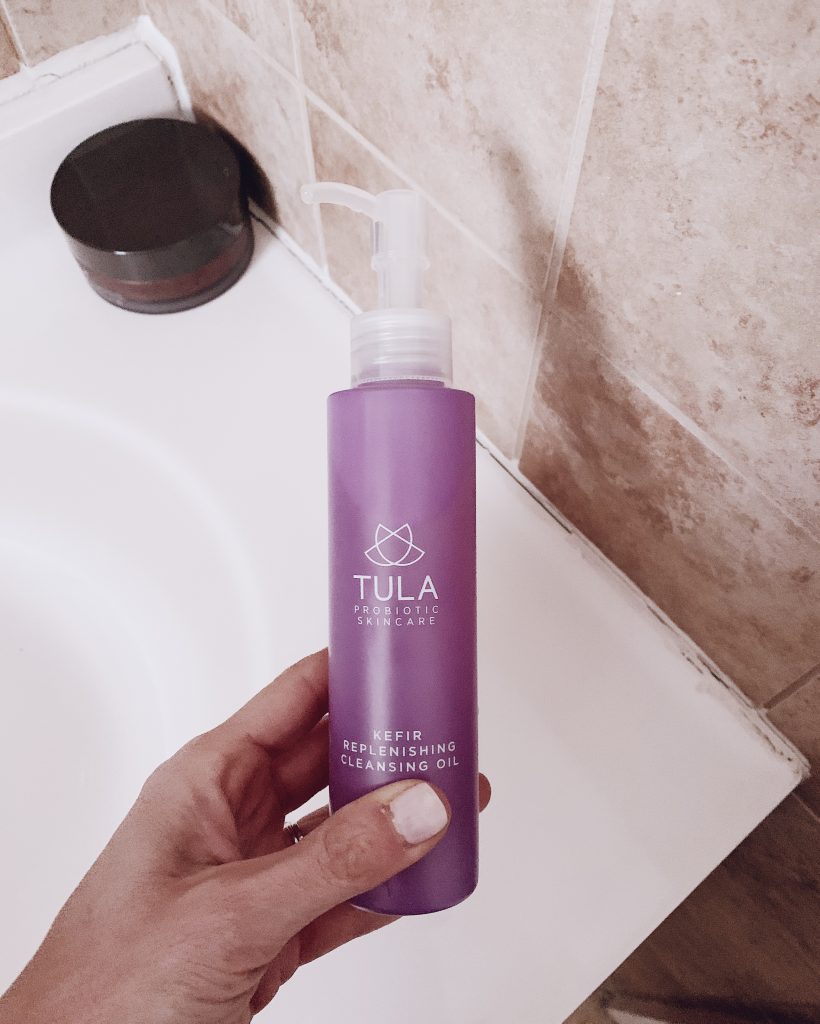 TULA CLEANSING OIL (use code SUNSETS for 15% off)
I am always on the hunt for the perfect cleanser and I have a few that I love but this one had been put to the back burner. Luckily I dug it out because I had forgotten how great it is! You use this cleansing oil on your dry face and it melts makeup away. When you rinse you left soft and stripped!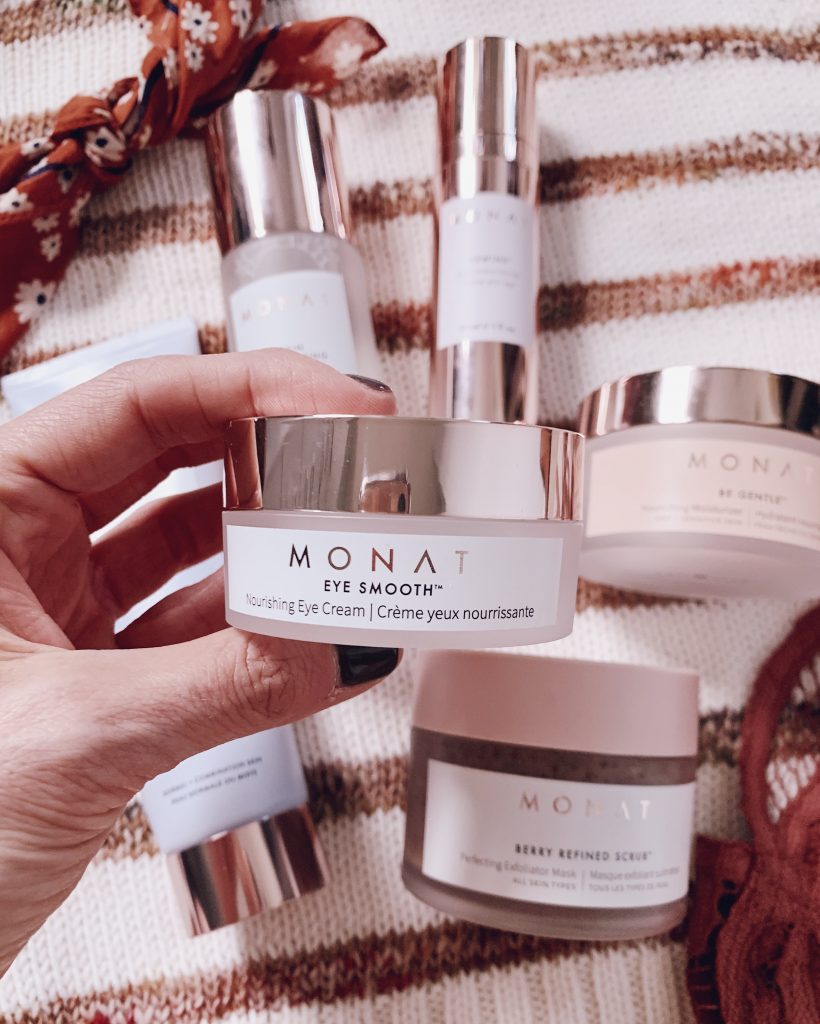 This is my favorite products from the Monat skincare line. I'm not sure how it works but it brightens my eyes like a champ and I'm convinced my eye bags are less when I use it. I wound up going back to it after I had stopped!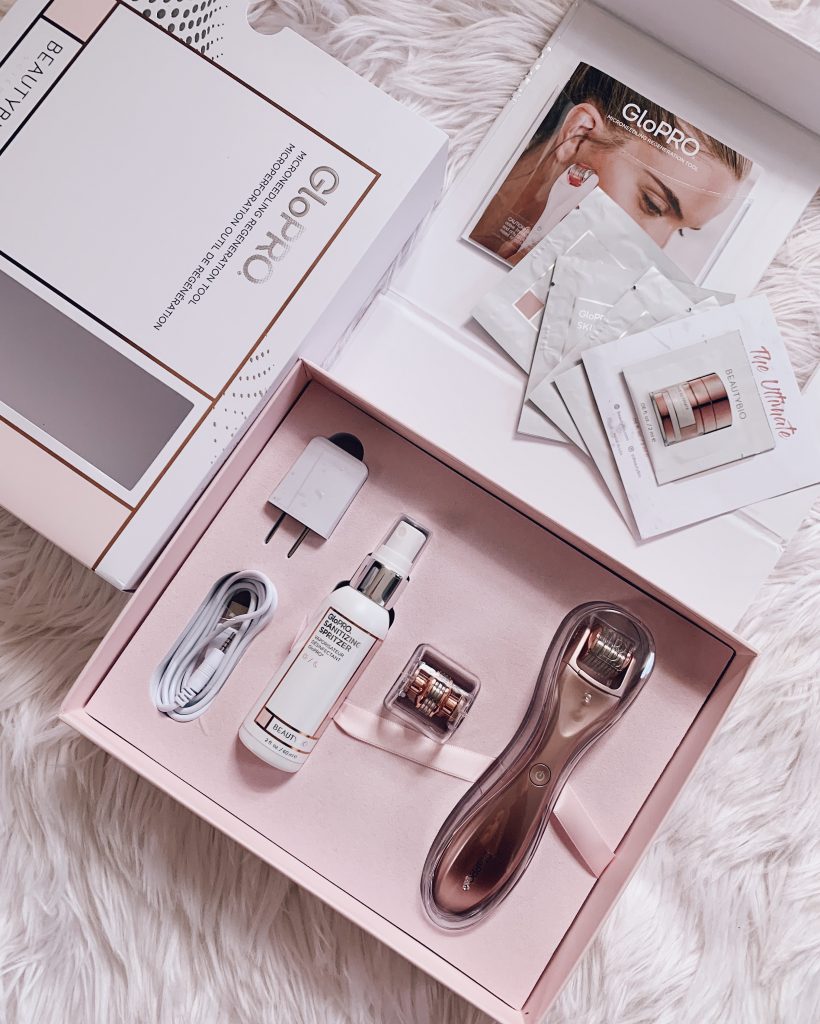 There are so many debates surrounding the GloPro and I know I was one of the doubters. I felt like I could never tell if it was working while I was using it- until I stopped. Once I went back I've seen such a difference in my skin! To see some of my favorite products to use with my GloPro you can visit this post here!