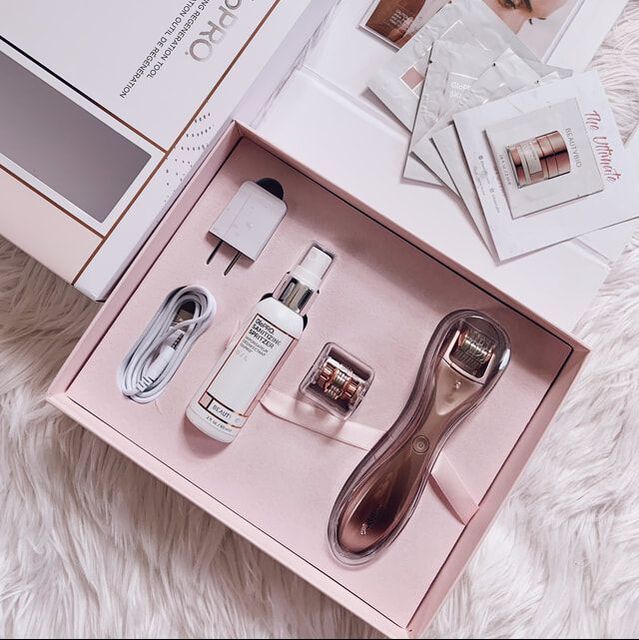 I get asked so often about my GloPro… does it work? Is it worth it? I have a few reasons I do think it is worth it- but in the end, I think the products you use with it are just as important as the device itself. I've tried so many products and I'm finally rounding up my favorites to use alongside your GloPro!Beauty products are fleeting. Everything works differently on every one and many say you just can't turn back time with a bottle. That said, the GloPro sure does help by allowing products to work more effectively. (see more on the here) 
Over time I've tried a few different things and there are a few winners as far as I'm concerned. I use my GloPro a few nights per week and I love how it helps me get the most out of some of my favorite skincare products.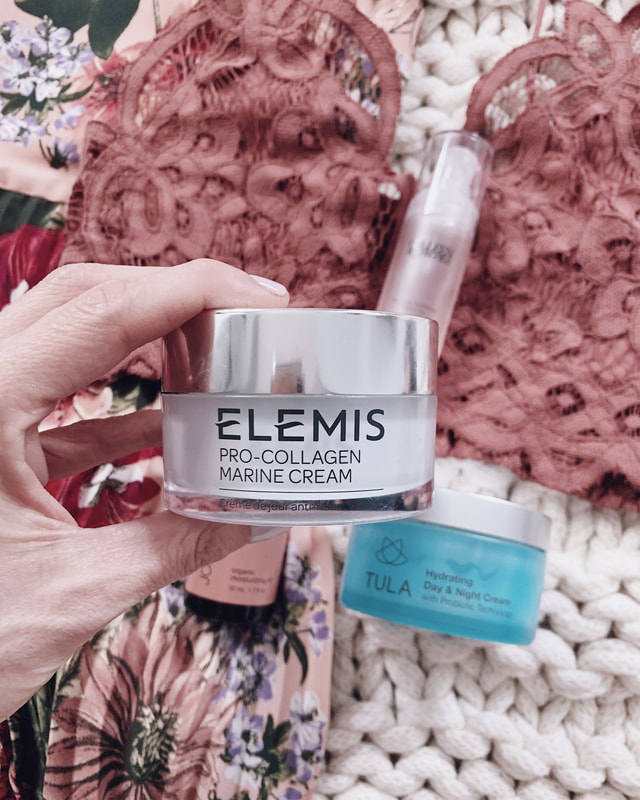 Elemis Pro Collagen Marine Cream
I am a very passionate person. Sadly that tends to mean expression lines and even wrinkles. I have not found too many things that seem to really make a difference, until this Elemis Pro Collagen Marine Cream. It's lightweight, almost gel-like, and somehow, has made an insane difference on my forehead wrinkles. Paired with the GloPro and it is unparalleled. I love using it a night before bed.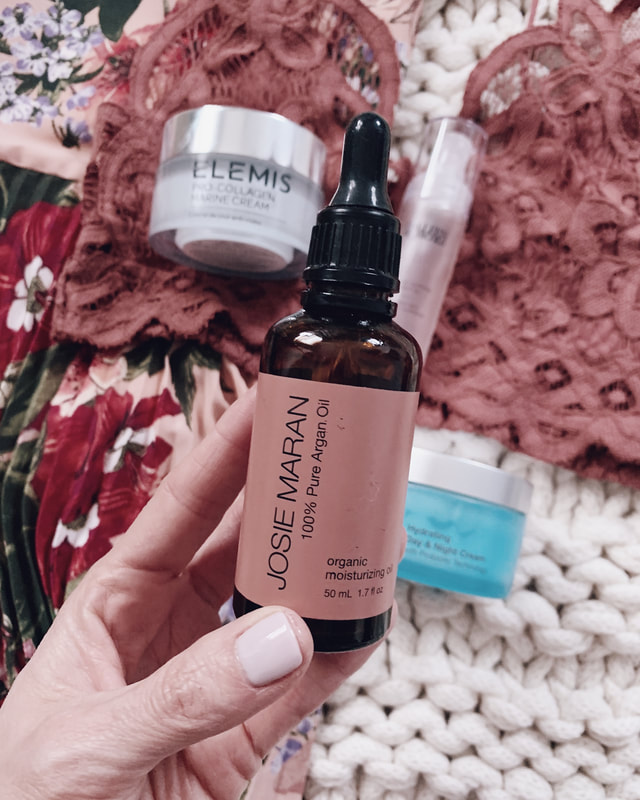 Josie Maran Argan Oil & Argan Milk
This is one line of skincare I will ALWAYS swear by. There are times my skin can't take much in the ways of retinol. I get sensitive and sometimes my allergies flare. Enter Josie Maran ANYTHING. When my skin is feeling extra sensitive, dry or even red, Josie Maran Argan Oil saves the day. I have also been known to "over-GloPro" (whoops) and if that happens, this is ALWAYS what I turn to! She has a few variations of Argan Oil and I love them ALL. Argan Milk is a great first step under other moisturizers and Argan Oil Reserve is awesome as the last step in any skincare routine. Argan Oil Light is also great for the summer months and those of us with skin on the oily side.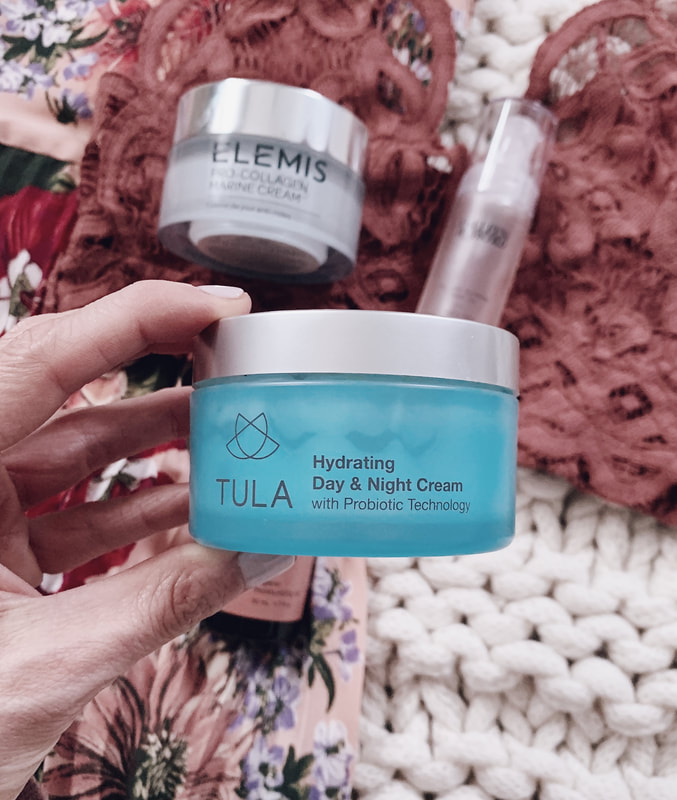 Tula Hydrating Day and Night Cream
We all know and love Tula Hydrating Day and Night Cream but add a GloPro and you will love it even more! I found the GloPro helped this cream even my skin out that much more! Use code SUNSETS20 for 20% off at Tula!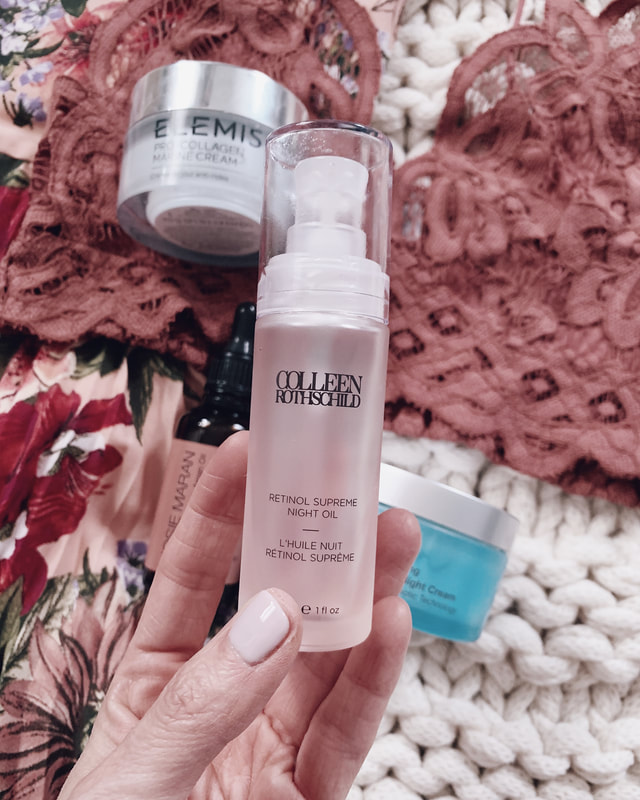 Colleen Rothschild Retinol Supreme Night Oil
I have super sensitive skin, so when I use my GloPro I need products that won't aggravate things after the fact. Colleen Rothschild Retinol Supreme Night Oil is so nourishing, yet still has retinol in it! It's the best of both worlds! You get the benefits of retinol without the dry and flaky fallout. I love layering it with the Tula Day and Night Cream! Use code SUNSETS20 for 20% off your entire Colleen Rothschild purchase!