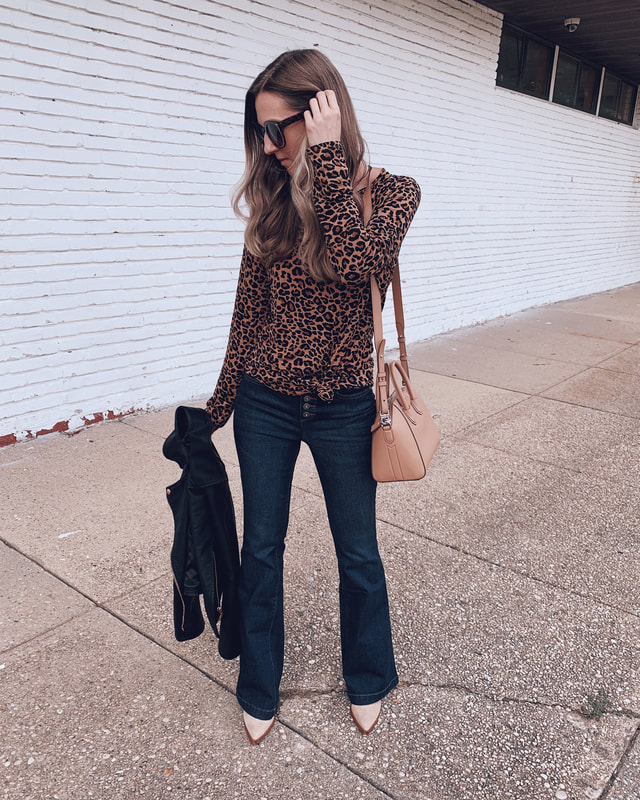 I've said it before and I'll say it again- if I could wear jeans and tee shirt every day to work I would. Luckily for me I've found it's gotten easier over the years. The jeans have gotten fancy and the tees come in patterns that make them look a lot more like blouses than tees! Rejoice! I'm breaking down a typical teacher outfit in today's post… including jeans under $30 you don't want to miss! Read on for more!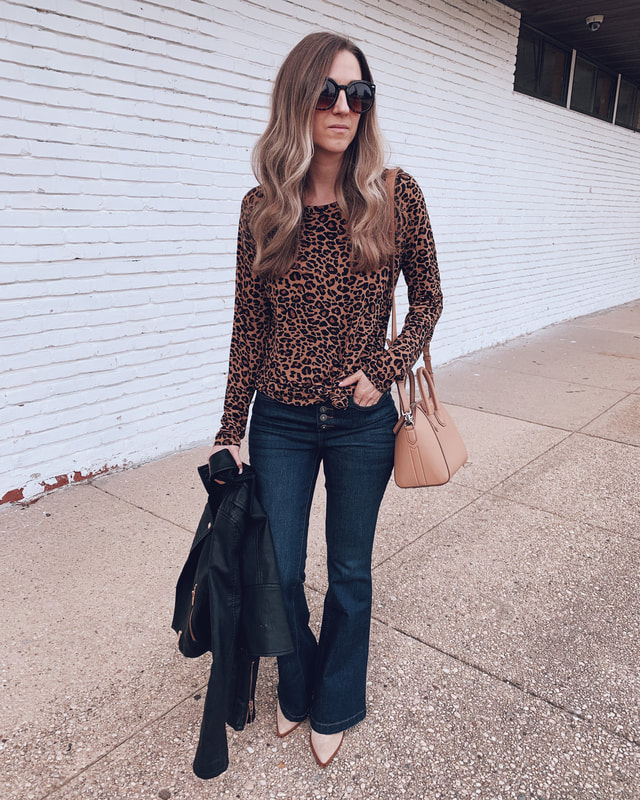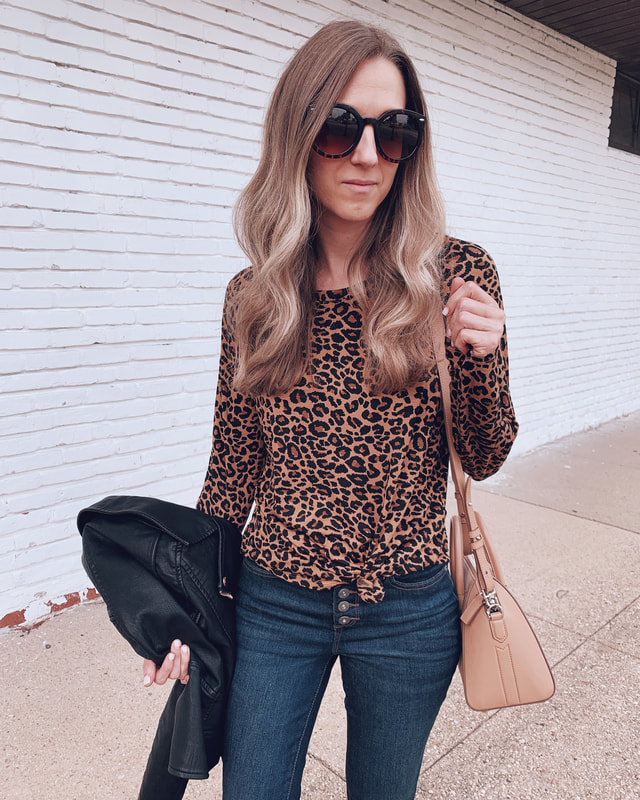 All hail the resurgence of the flare jeans. I have waited YEARS for this. FInding the perfect pair can sometimes be tough- but when you land them- you KNOW. I was so excited to find this pair at Walmart for under $30! I'm telling you they are just as good as pairs I've paid double for- the quality is amazing. If button fly isn't for you though- trythese!
I can tell you that last year I wore flare jeans to work more than any other – I find that they dress up better than skinny jeans and I love that I can sneak in some super comfy shoes.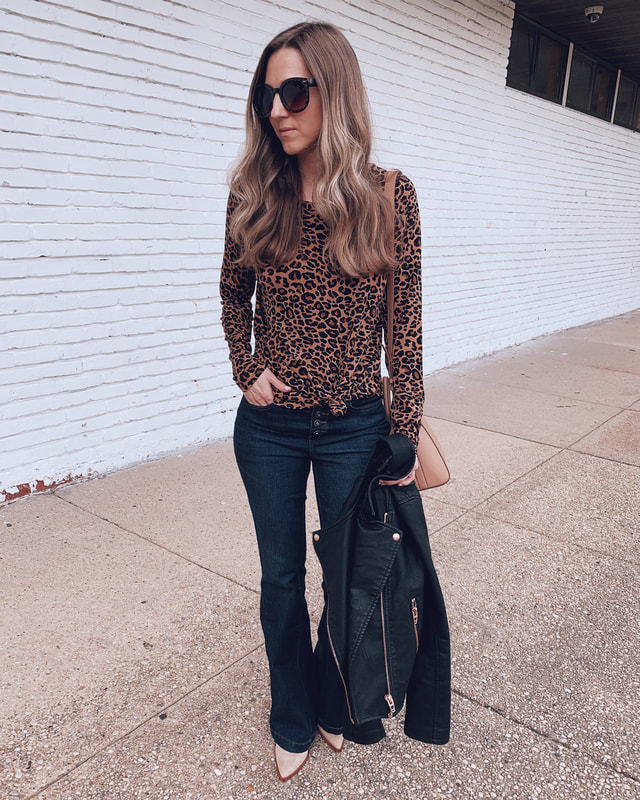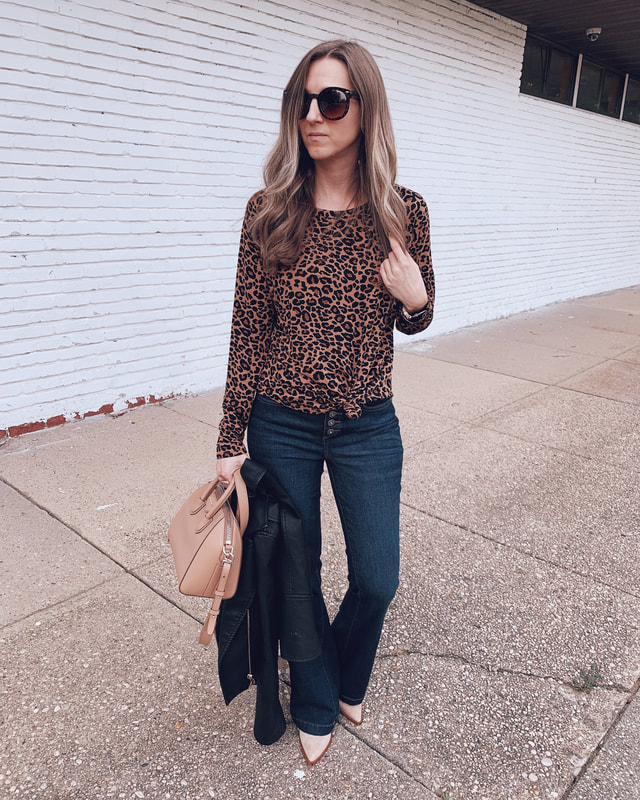 The Time and Tru brand from Walmart has become one of my favorites for staples and great basics. I stock up on their thermals and tees and this $8 beauty might be my favorite yet! They are super soft, tagless (YES!), and wash SO well! This one looks amazing under jackets, cardigans or blazers. 
Decision fatigue is a real-thing as a teacher- so I try to keep putting together my outfits as simple as possible. Having go-to jeans like these are key and then pairing them with a "fancy" tee makes getting dress both easy and comfortable every morning when I am half asleep or in a rush.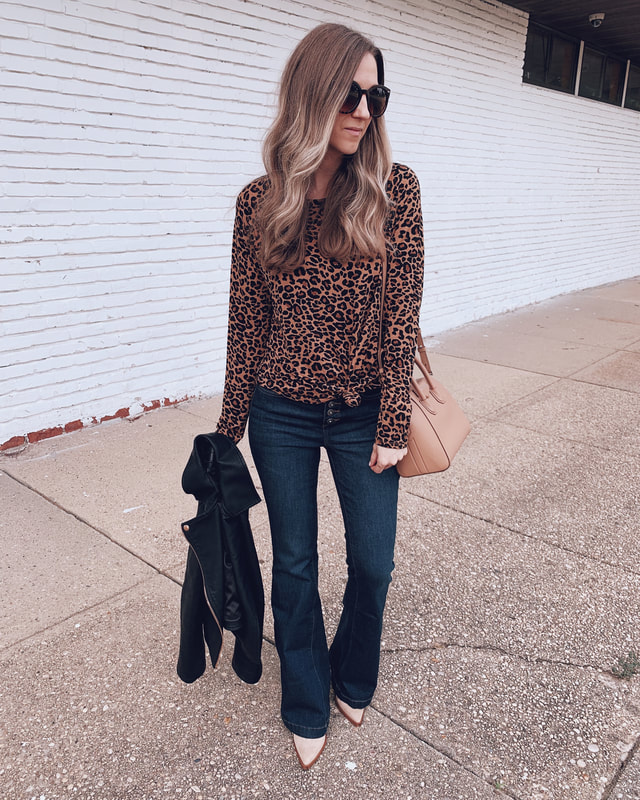 This post was created in partnership with Walmart. All opinions are my own.