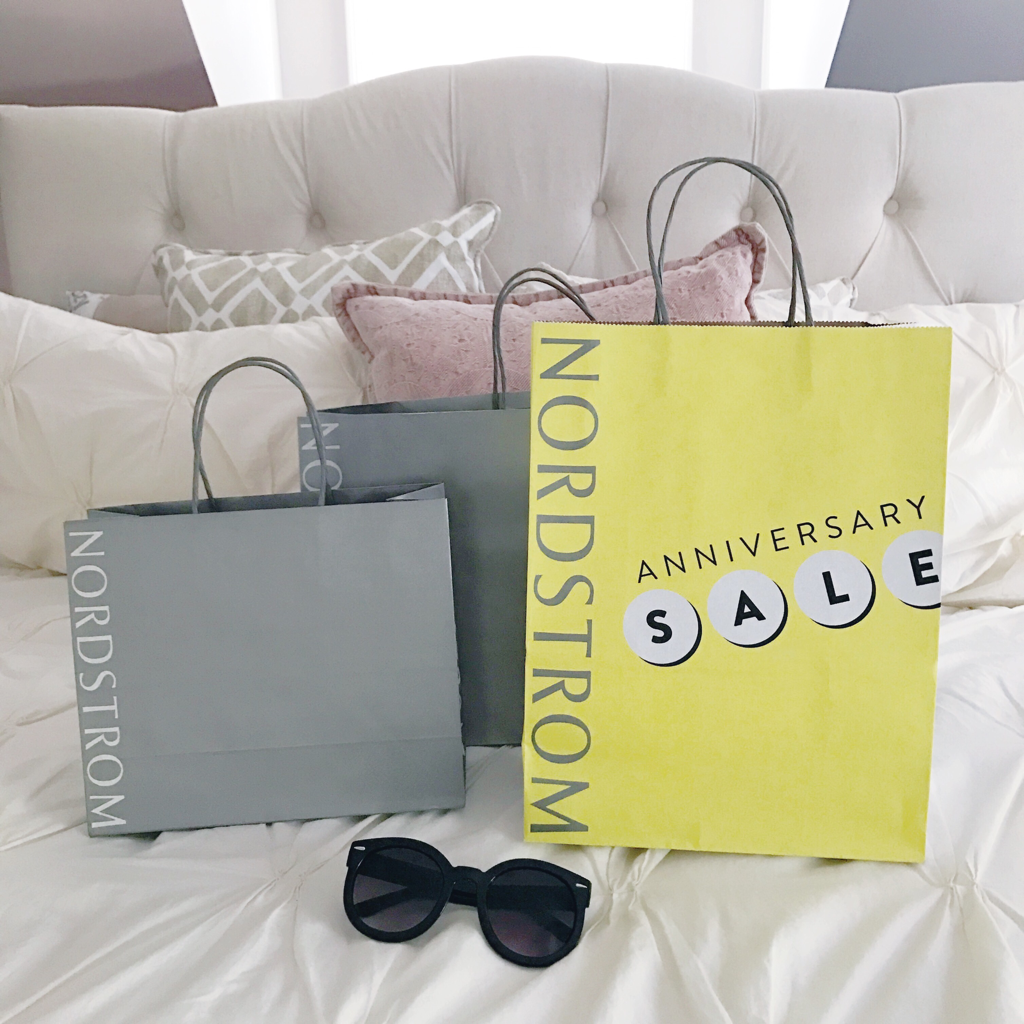 If you haven't heard about it yet, you will. The 2020 Nordstrom Anniversary Sale is coming. I get that it will feel like everyone is talking about it… it may even make you want to hide away for awhile because everyone won't STOP talking about it, but there is a reason. ​There is no other sale like. The hottest Fall styles are discounted up to 40% so you can basically stock your Fall wardrobe (the BEST wardrobe) all on major sale! Read on to found out more! The Nordstrom Anniversary Sale is NOT an end of season sale. It is NOT summer clothes at all! It's pre-season sale where you can get all of your Fall clothes, but at a discount. It's my Back to School Wardrobe taken care of every summer.
Sam Edelman, Tory Burch, Rebecca Minkoff. There are just some of the brands included in the Nordstrom Anniversary Sale. This sale is so unique because you can shop for designer Fall pieces ON SALE before they even hit the shelves. If you're a cardholder, you can get Early Access here, which is a MUST if you are an avid Nordstrom shopper like I am. I had no idea how amazing this sale was until I moved close to a store. I highly recommend getting a card for early access- things sell out in record time- I'm talking hours.
This sale is unlike any other and the finds you can score are unparalleled. You can read more about that here, but for now- here are your key dates and details.
Key 2020 Nordstrom Anniversary Sale Dates to Remember
August 13th | 12am Pacific: Early Access
Early Access available to all Nordstrom cardholders
August 19th | 12am Pacific: Public Access
The Nordstrom Anniversary Sale 2017 is open to everyone
August 30th | 12am Pacific
​The sale ends and items return to their normal retail price
Things are set up a bit differently this year based upon your Nordstrom Card Level. Depending on what level you are- you can shop even earlier. Take a look!

Nordstrom Anniversary Sale Catalog and Sneak Peek
​My wish list is already getting started- and there are always some brands I look for year after year. My top three brand choices are are Halogen, Vince Camuto and BP and Madewell.
I start making my wish list now for the items I know I want to get my hands on. I have even been known to make an Excel spreadsheet. These are some things I've wished for! Be sure to keep an eye on the blog because I will be keeping the updates coming!


CASLON HENLEY TOP | GIBSON JOGGERS | FREE PEOPLE TOP |
ZELLA LEGGINGS | THREAD AND SUPPLY WUBBY FLEECE |
CASLON UTILITY JACKET | BP LEOPARD DRESS |
CASLON LONG SLEEVE TEE |
BLANKNYC JEANS | BP CARDIGAN
I'm going to be honest with you- in the past I've always gone after the least expensive finds, but this year I am willing to make an investment or two based on the quality of the item. I'd rather splurge on the waterproof boots that will last me through awful weather than the ones that will be ruined in one wear. So while I'll still be deal hunting, I'm also ready to splurge a bit too.
What's on your list this year? Let me know how I can best help you shop this amazing sale! We are in it together!