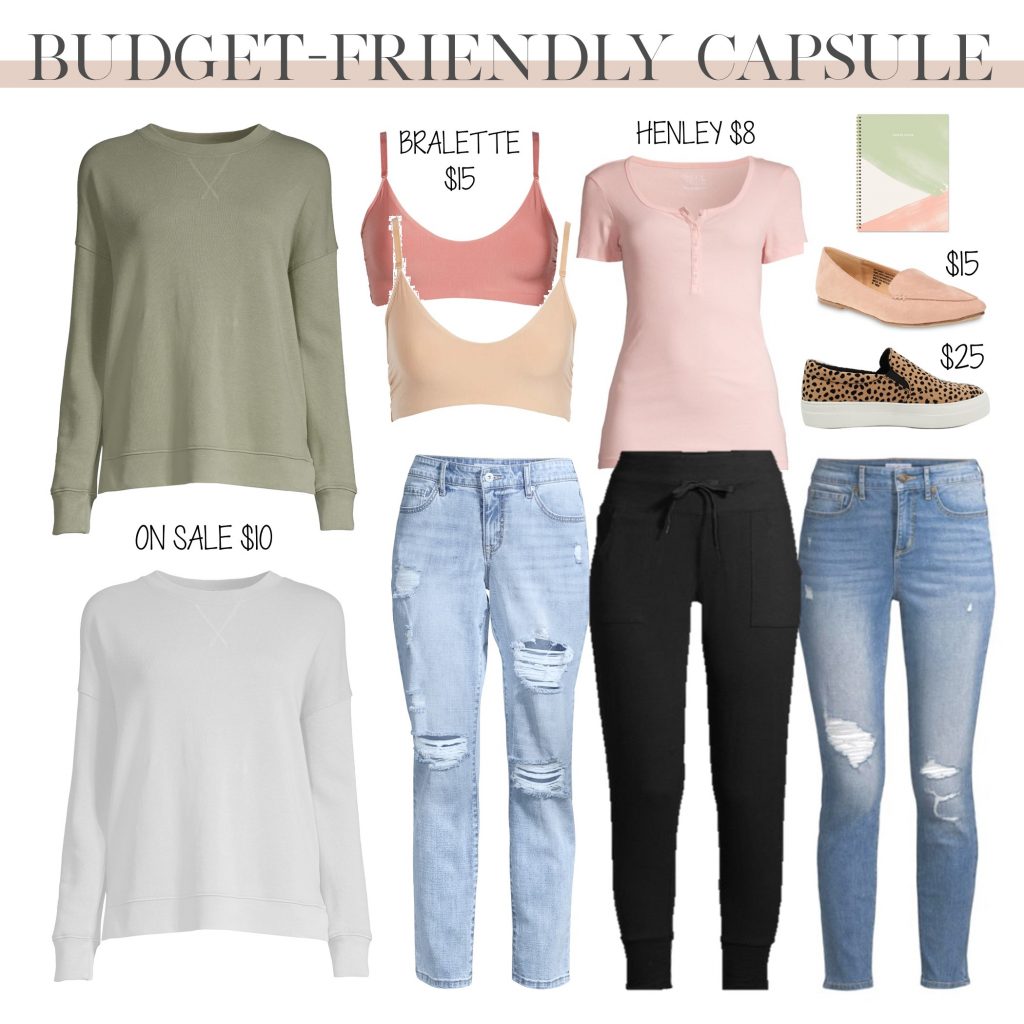 School was cancelled for the year. It was a strange feeling to see the news and to think about our students. Working from home turned in to the only reality we will know for the remainder of the school year. We took some time to process and to feel some sadness around this new version of normal. One thing that always helps me is to stay grateful and thankful for the good things that happen amidst the storm. As silly as it seems- I am appreciative of not having a two-hour commute, and of being able to dress a bit more comfortably than I normally did each day. Because of this, I've been finding joy in adding some budget-friendly finds to my Spring wardrobe for my new work-from home arrangement. 
This post was created in partnership with Walmart. All opinions are my own.
Spring is a strange time in New York, especially when you're in the classroom. Layers, cold days that should be warm… and then boom- it's HOT. Because of this I've never had much of a Spring wardrobe. Since being home I've found many holes in my wardrobe, so I'm adding a few more basics that have been coming in very handy.
Since we are in such a unique situation right now, I'm loving getting these basics at a reasonable price without sacrificing quality- which is why I love shopping at Walmart.
I switch between joggers and jeans depending on the day- but if I grab jeans, they had best be comfortable. Sofia Vegara jeans are one of my favorite brands because of how comfy they are! They are always what I grab when I'm in the classroom, and they are just as perfect while I'm home. I'm also loving henleys and other comfy crewnecks that still look polished during my video lessons and virtual meetings.
As for shoes I love a good loafer or slide on sneakers. They help me feel put-together while still being comfy.
What are some of the closet staples you're loving right now?