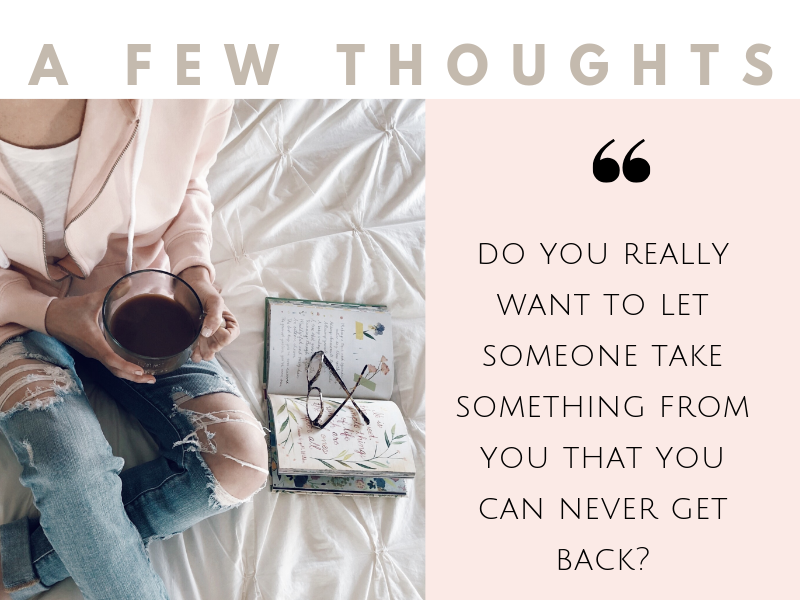 A long time ago I had someone say something to me that upset me deeply. I didn't agree with it- but it unsettled me and caused me so much anxiety. I happened to mention this to my acupuncturist and she taught me some words that changed my life for the better:
"I reject that." ​Up until now I've used these words whenever someone is speaking something unwelcome over me- or somehow the odds are stacked against me in some way. But this weekend I found those words helping me in some tough situations as well.
I enjoyed my weekend (albeit now being totally depleted) here in Dallas with some inspiring bloggers. Some were kind and professional, some not so much. There were a few times where I was ignored or overlooked- and if I'm being honest- it didn't even phase me. I worried that it would- but it didn't.
Any time a situation didn't exactly go my way- I just thought of rejecting that energy and not taking it in. If someone sent negative vibes my way- I didn't let it in. I rejected it in my mind and it made me feel powerful.
"Do you really want to let someone take something from you that you can never get back? "
I was not going to allow them to take moments or experiences from me. I was able to focus on the people I saw that filled my soul UP.
So this week- I wonder if this could help you. If there is negativity being thrown at you that you don't want to absorb- if there's a difference of opinion you stand against- and most importantly- if ANYONE puts you down or aims to bring you down- call on the words that protected me this weekend and walk forward with your head held high.
xo