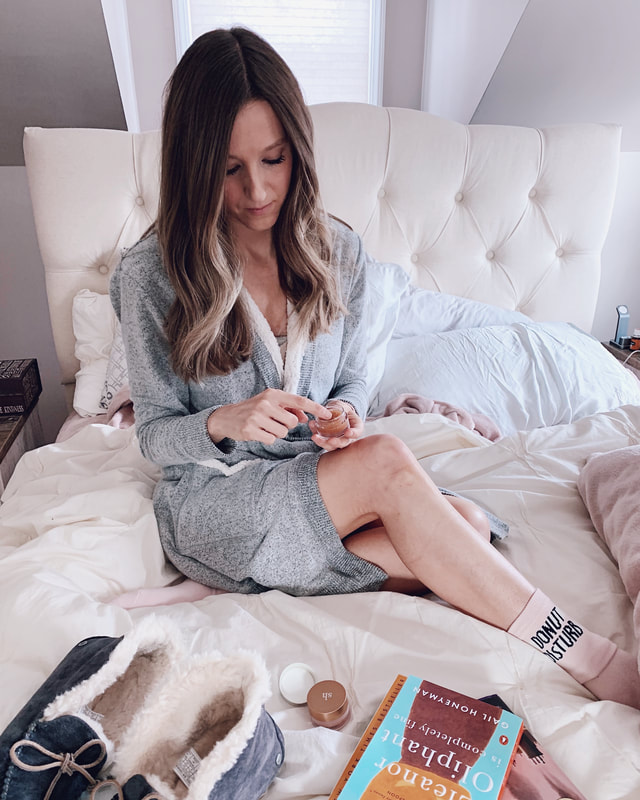 As life gets busier it seems to get harder and harder to set aside time to be still. Sometimes it even feels like a chore. I've been trying to prioritize it more to save my sanity though- and I finally realized it's possible to build some pampering in to my every day routines. As winter comes, my skin and my body need some extra love and I've found a few things that give me just that.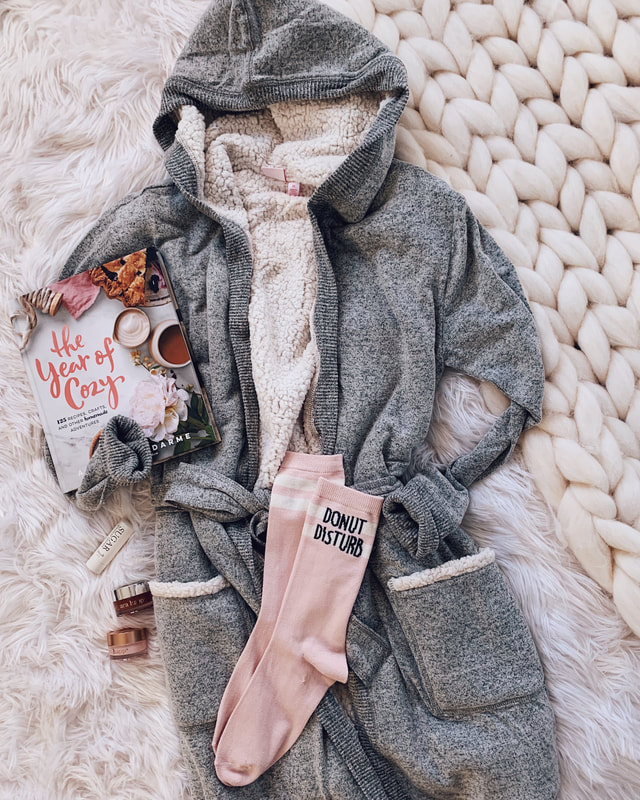 Being an introvert can feel extra tough and recharging my batteries is often a must- not a hope. If I don't there is fall out- so I'm learning there are small ways to do it – ones I LOOK FORWARD to in winter. I've started to work a few nurturing, high quality products to my everyday routine that feel indulgent- and in turn- pamper my spirit when it needs it. It all goes hand in hand for me- and over the years it has really helped. A little time spent on me helps me re-center and recharge- to help me be ready for the next day.
I'm lucky to say a found these so many take-care-of-me products atNordstrom and they have truly become my ride or die. My skin takes a beating with New York winters, so I've been able to find some amazing antidotes to the cold and harsh air.
Our house is pretty drafty and I've been looking everywhere for a SUPER soft, warm robe.
This one is AMAZING and you can't beat the price for how cozy it is! I love the sherpa lining and how warm it keeps me.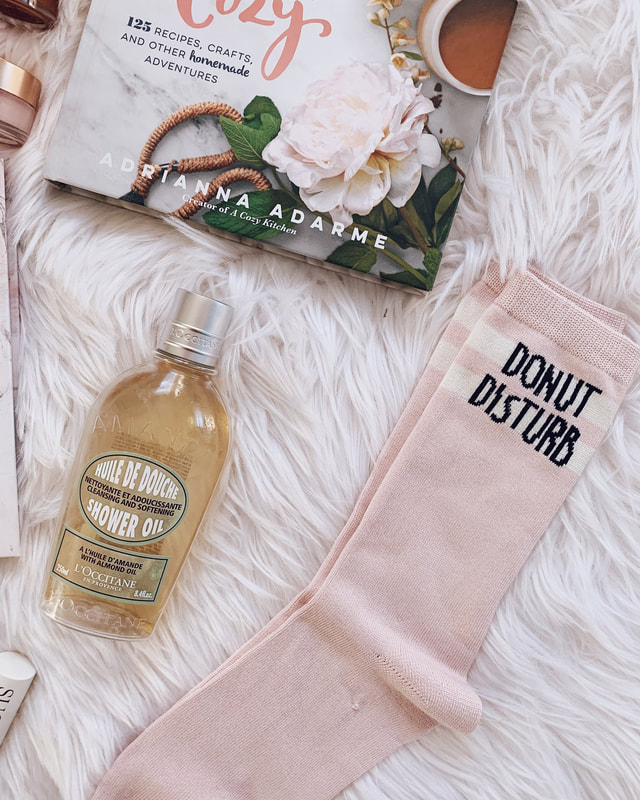 I always struggle with my skin being dry and it is some burden to bear. I will not be able to sleep if my skin itches and sometimes, all of the lotions in the world don't feel like they are enough. Enter L'Occitane Shower Gel. This stuff has a cult following and once I used it- I knew why. When I use this in the shower – I barely need lotion after! I've even forgotten it some days and been fine- which is a foreign concept to me. Needless to say I stocked up with this big refill bag from Nordstrom so I'd have it allll winter long.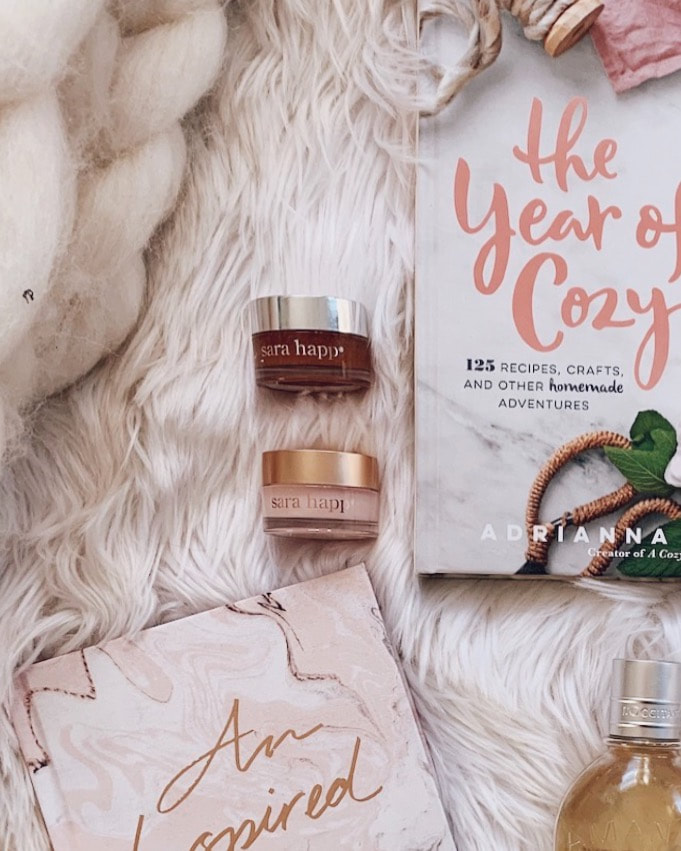 I talk about my eyes a lot because they give me so many challenges. Between ocular allergies and just being sensitive, winter is a tough season. I struggle with finding products that don't irritate me and if I do- I hang on with both hands. You're always asking me about eye products and I've always told you my top three- but never my number one. When I first used this L'Occitane Divine Eye Cream I thought I liked it- but then I came downstairs and saw Mike and he said "wow! I haven't seen your eyes look like that in a while!" Needless to say I haven't missed a day of this product since. Full admission it's a little pricey- but my bottle lasted me six months and it is without a doubt, my ride or die. When you read the reviews so many people with allergies like me swear by it!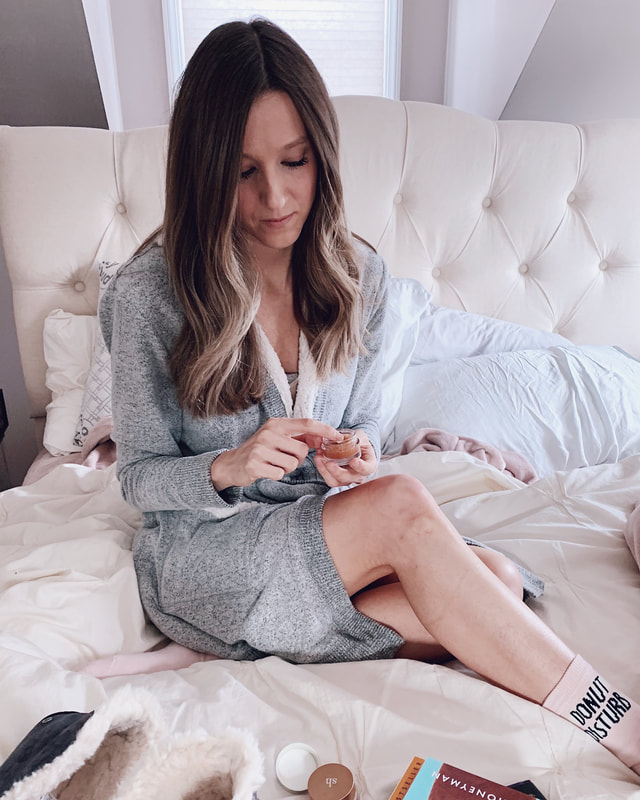 Chapped lips are a very real thing – between winter and being a teacher- forget it. Last year I started using Sara Happ Lip Scrub and I'm smitten. It gently scrubs the dead skin off your lips and keeps them from getting flat out gross. I follow the scrub withSara Happ Lip Slip at night, and Sugar Fresh Balm in the morning before my lipstick. This balm doubles as an amazing primer for matte lipstick too!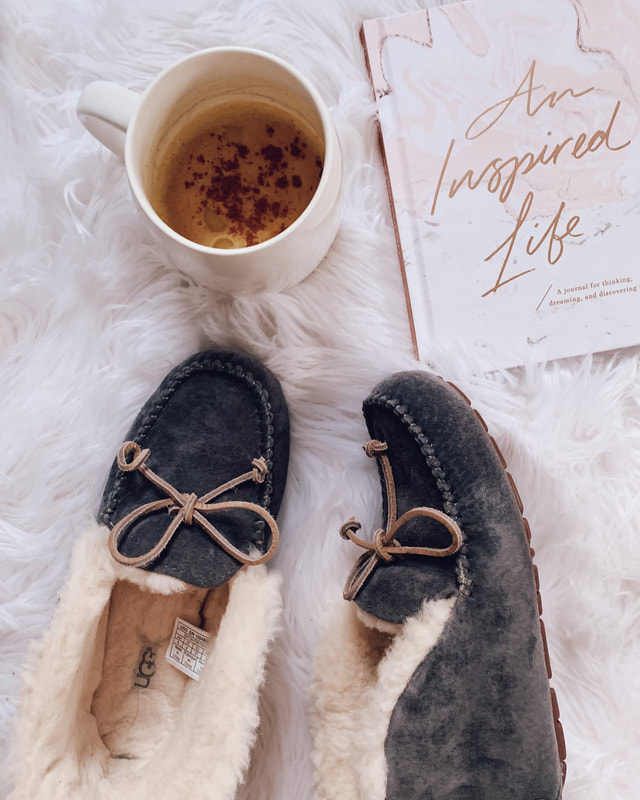 Part of my nighttime routine also includes adding some beauty on the inside too. I LIVE for anti-inflammatory recipes, especially when I'm working out and and need some soothing before bedtime. On cold nights, I love making Homemade Golden Milk and snuggling up in bed with a book. Here's my recipe for one drink with more benefits than I can list. Immune-boosting, inflammation calming and just down-right soothing goodness in a cup.
HOMEMADE GOLDEN MILK RECIPE
1 part almond milk (1/2 cup for me)
1 part boiling water (I don't measure)
1 teaspoon Turmeric
Pinch of black pepper
1 teaspoon coconut oil
1 tablespoon raw honey
Sprinkle of cinnamon
Optional: 1 cup coffee (I don't usually do this)
How do you like to relax and pamper yourself during the winter? Be sure to pin this recipe for future reference!