It's that time of year for the Nordstrom Anniversary Sale. There are often so many amazing pieces it's hard to choose. That said- this year I have my picky hat on and I am really looking to find the best of the best finds. I've been speaking a lot about my capsule wardrobe- and this mindset will impact my approach to shopping the greatest sale of the year. Read on to here more about my wish list!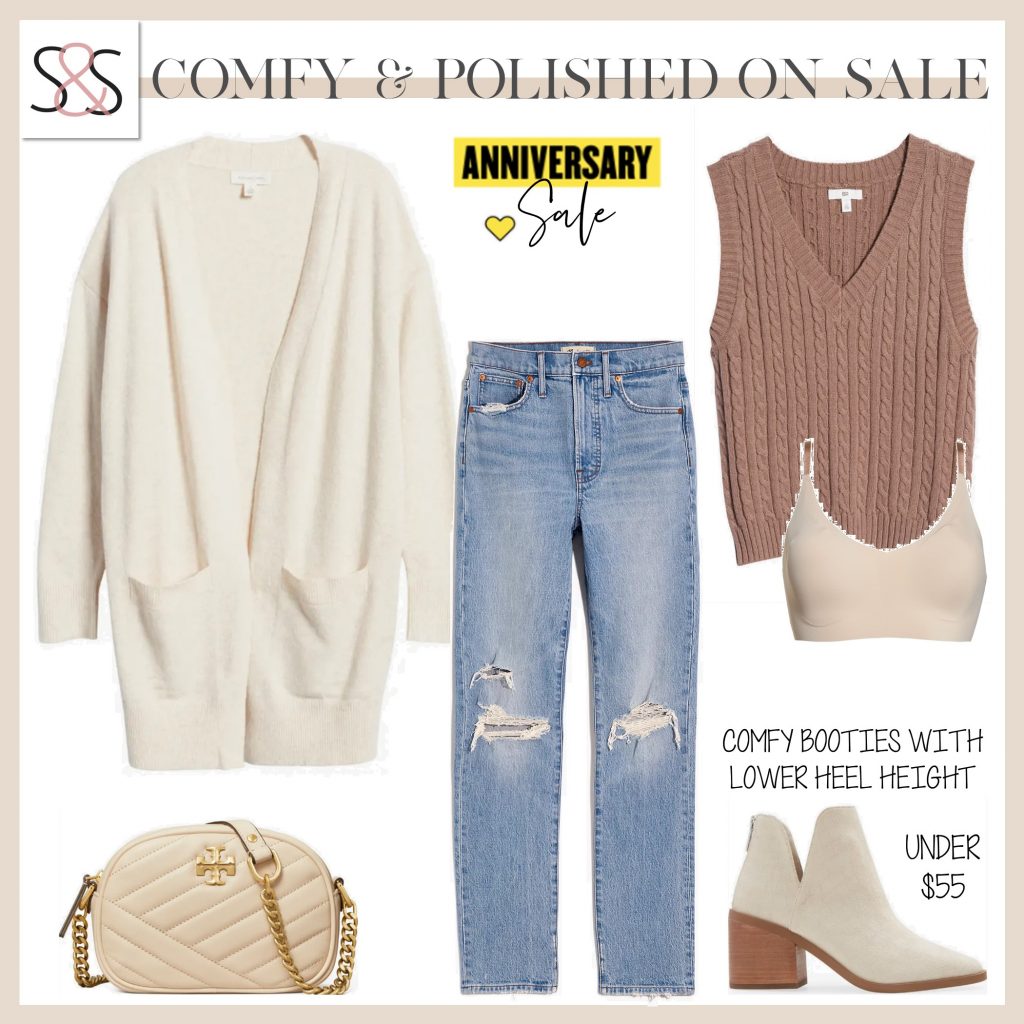 As mentioned in this post, I have started in towards a capsule wardrobe. It's something I have always wanted and didn't realize it. My mom had clothes just fine- but she wore one of two matching sets on the regular. I've even read about Steve Jobs and how he wore the same thing every single day to save his mental capacity and decision making abilities for the office. It inspires me. I wouldn't go that far, but I love the idea of getting dressed being easy and the pieces in my wardrobe being versatile and having longevity.
As we head into the Nordstrom Anniversary Sale, it's unique opportunity to add amazing pieces to your wardrobe at discounted prices. This year I have my capsule in mind and I am looking to really focus in on things I love. Classic colors, classic styles and things that mix and match with what I already own.
As of now I have a few items I am really looking forward to getting my hands on like these sneakers, two pairs of booties, these and these, and these wide leg black pants, these socks (yes really). These wide leg pants are awesome alternatives to lightweight joggers and will be so versatile.

These types of items breathe versatility and then from there I can snag a few sweaters and tops to finish most looks. The denim is underwhelming this year, as are the bags. So I'll be sticking to basics that will go the extra mile in the capsule I'm working hard to build. When will you be shopping?