My dad is currently cleaning out his house for a move. He is a bit of a pack rat. Sorting through what feels like a lifetime worth of … stuff… is unnerving to watch. It has been inspiring me to declutter every facet of my life- including- my wardrobe. This has had me rethinking everything about how I dress. Read on for some changes I'm making… and how you can too.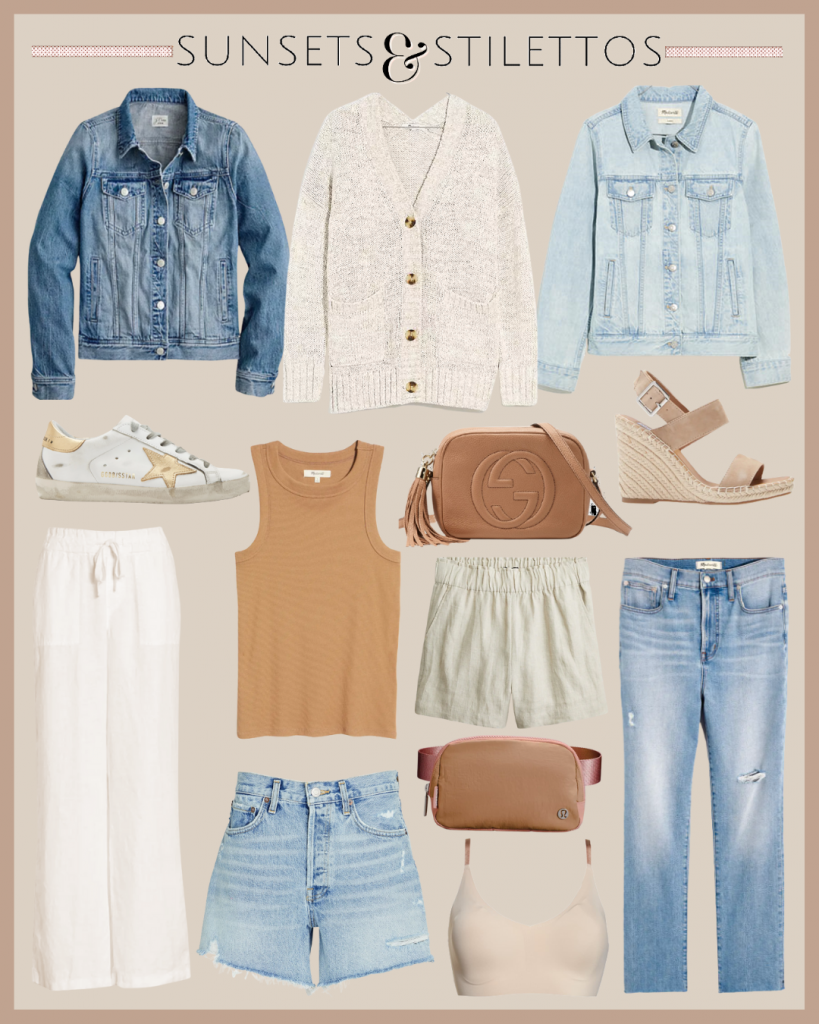 It's funny how as I get older- I want to simplify everything. I'm less willing to try new things. To endlessly search. I want to find jeans I love and stick with them. I rotate through a few tried and true pairs of shoes and then I have favorites- in my tops and sweaters. Versatility being the most important component of every piece.
The beauty in a capsule wardrobe is you do more with less. You invest in quality pieces you can wear through and through and then mix and match them as needed. This is my love language. It helps if you settle on a color palette which I had done long ago. Neutrals are calming to me and I feel my best when I wear them- so that is the entirety of my wardrobe- only popping color in earth tone shades like rust, cognac and olive green.
Purging your closet to both keep and make room for capsule pieces can be a challenge. I fall victim to the "maybe I'll need this some day" mentality often. I have a few tips to help that have made all of the difference for me.
Purge the obvious.
Go through and get rid of anything that doesn't match your overarching vision. Colors that don't feel right, things that are "hard" to wear, things you haven't worn and of course anything tattered and worn through. Start there. Believe it or not this helped a ton with my socks- of all things. I had so many pairs that didn't fit right or weren't comfy- out they went.
Make a "to be purged" bin.
This is a game changer for me! I know how hard it can be to make a permanent decision. In fact I function under the guise of not making many of those at all. I admit there has been a time or two I have gotten rid of something I went searching for after the fact (I'm looking at you sherpa vest) which can sometimes leave me skittish with getting rid of things too fast. So that's when I created a Can I Live Without It? bin. When I'm not ready to take the leap but I know something is on the chopping block- it goes into a bin. I let it sit for a while- 1-3-6 months and then when I see I haven't gone for anything in the bin- it is SO easy to purge it. Purging from these bins feels so much easier than it does from my closet.
Only purge at season's end.
Purging your closet is easiest right at the end of a season. Chances are if you went through winter and never wore it- you won't. It's hard to get rid of winter clothes in summer because you won't remember what you wore and what you didn't. Give things a look over when they are freshly worn- or not.
Really cleaning out your closet will have your capsule start to take shape. You'll be able to fill in gaps over time and to add pieces you are over the moon about. I love the idea of having one high quality top I'm in love with rather than 10 cheap ones I barely wear- that fall apart after one wash.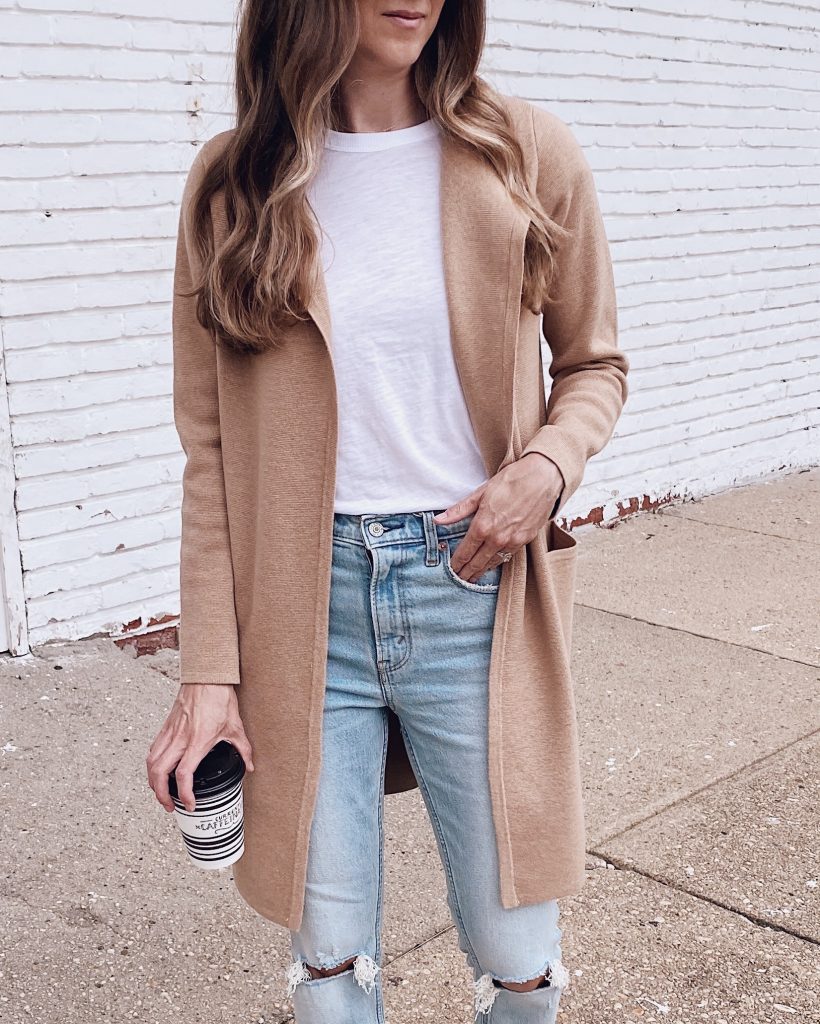 I believe in classic style with pieces that breathe versatility. I love a coatigan that can span everything from ripped jeans, to faux leather leggings and even be paired with joggers. See all the ways I wore this one here.
Try the steps listed in this post and you will be well on your way toward the capsule wardrobe of your dreams! We can journey there together.