So I'm stuck in New York. Knee deep in my teaching career there's no real option to move away that wouldn't be a bad decision. Traveling seems tough these days too- so I love to add some flare to my wardrobe to fulfill my wanderlust. As I build my capsule, I love having some unique, high quality items that are classic and versatile. Read on for some Parisian favorites.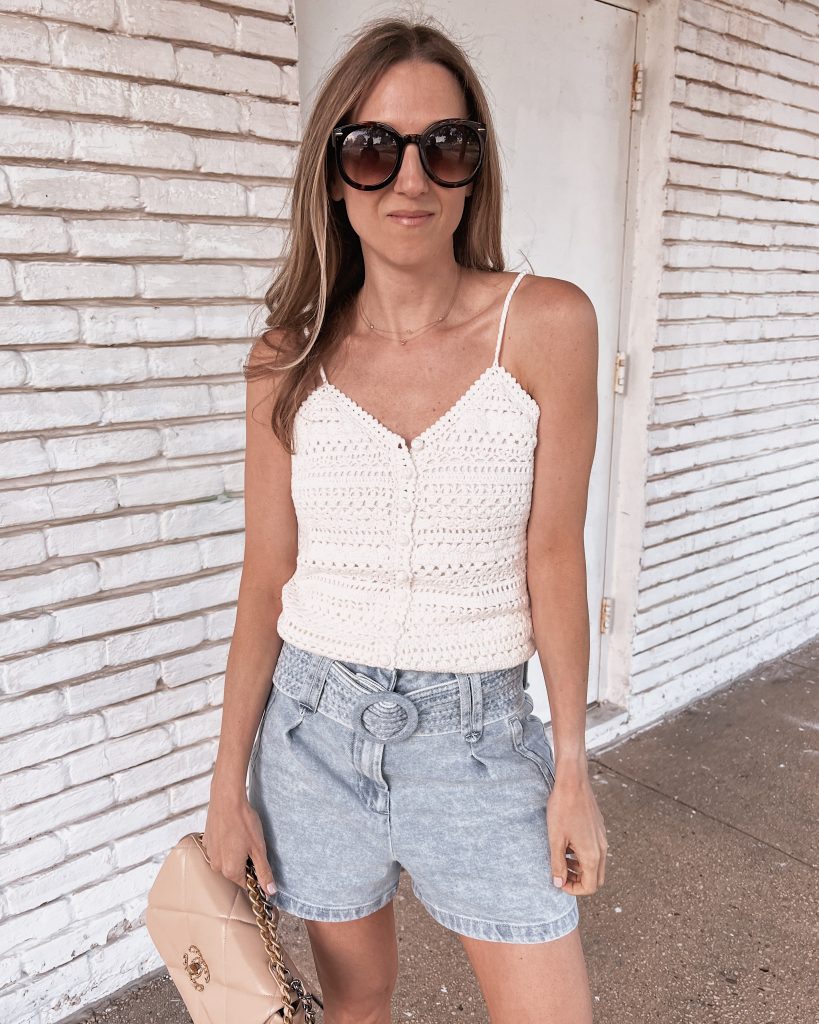 Sezane has always been a swoon-worthy brand for me. I have their app and can't resist checking to see what new releases melt my heart. Every piece is high-quality and well made and their unique styles swoon me over and over. As I continue to add to my capsule, versatility is key but so it enough detail to keep it all interesting. This crochet top and belted shorts do exactly that.
This cami is one of those pieces you can wear so many ways. You can wear it alone with shorts or jeans.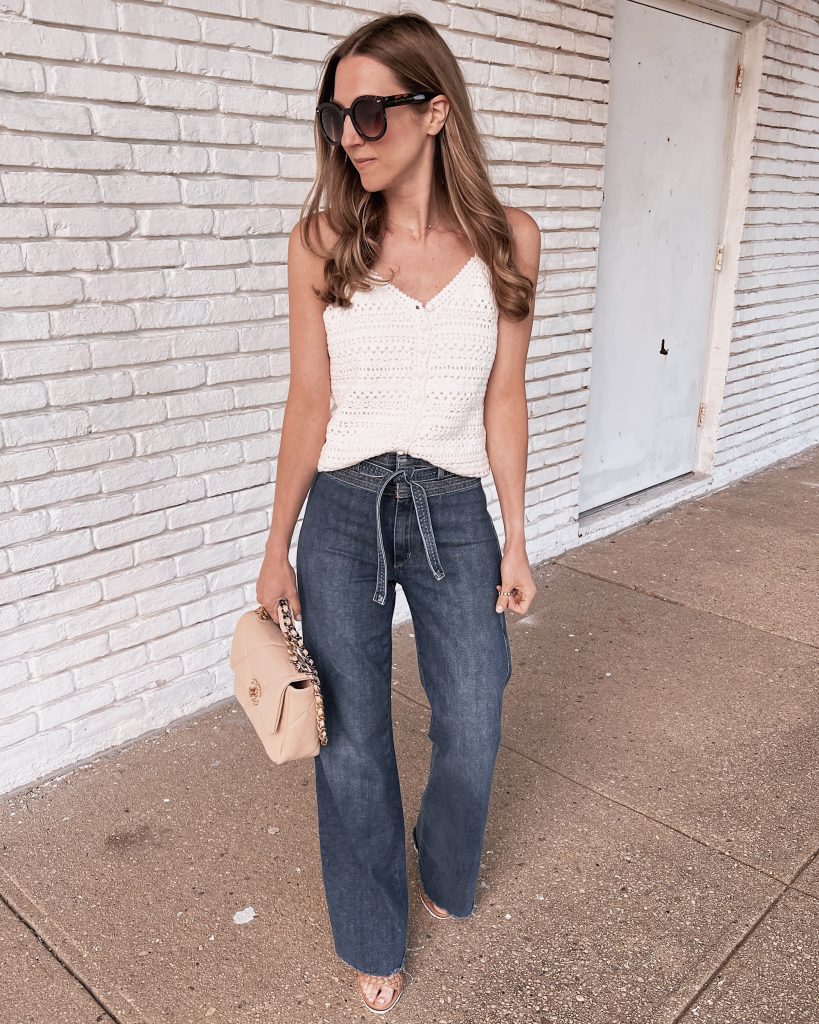 You can add a few summery layers too. I love a summer cardigan more than anything- I'm always cold and the AC always gets me. This striped one looks stunning no matter what you throw at it. It's great over a bathing suit too!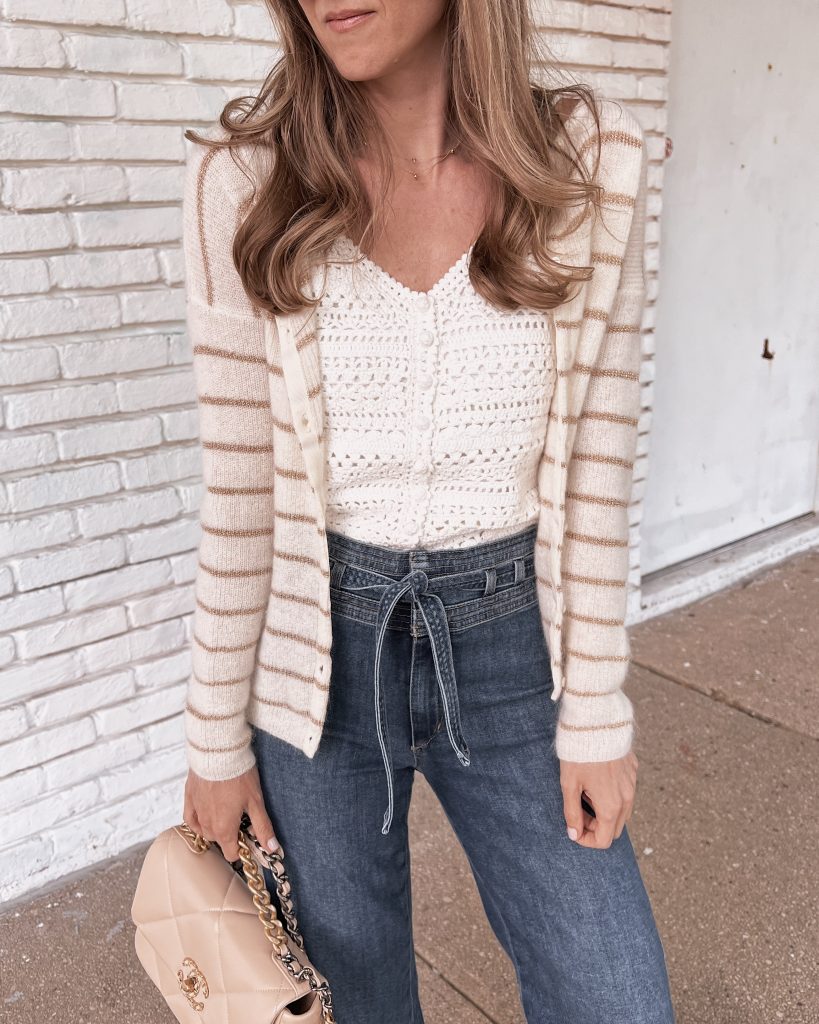 The best thing about Sezane pieces is the attention to detail. Scalloped edges, pretty buttons- you name it. It's one reason why their pieces are enough to carry an outfit and be the statement- all while wearing your capsule and mixing and matching as you go!