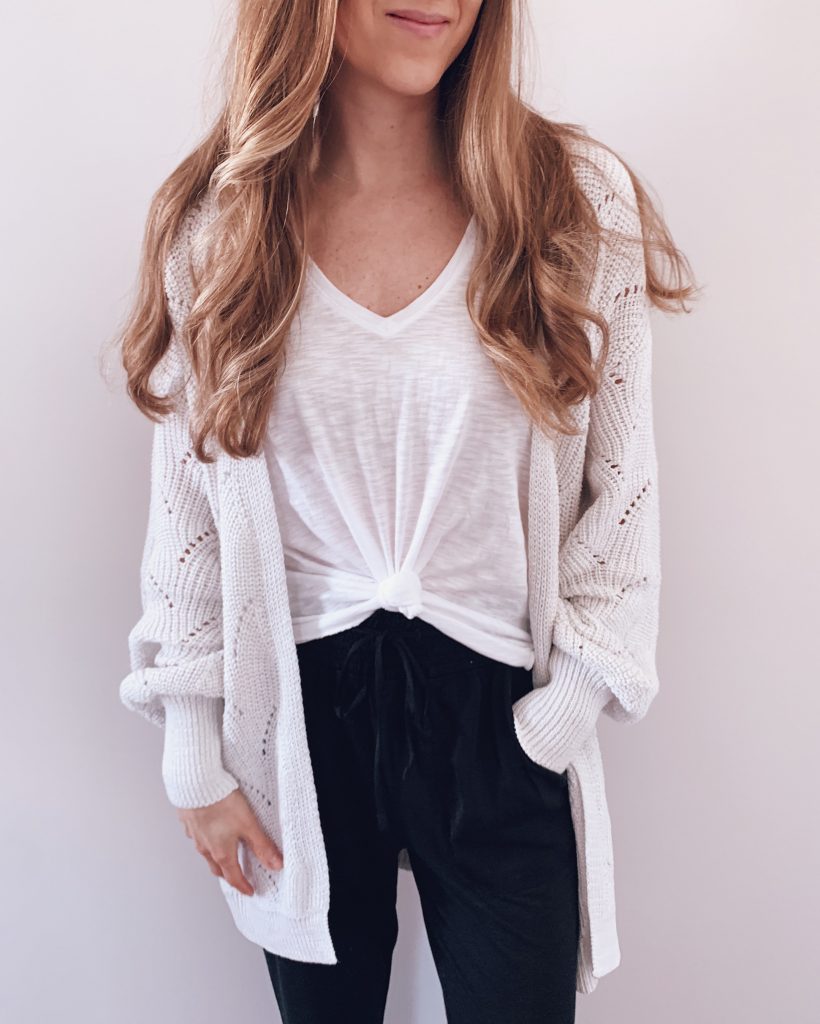 Working from home has been an adjustment. Every day things change and I'm learning slowly how to adjust. One of the best adjustments (if we try to find a silver lining to all of this) has been the change in clothes to comfy over formality. That said, I'm really not looking to build up a wardrobe of clothes I won't have much use for in the future- so I've rounded up some staples that you can wear now… and later.
This post was created in partnership with Express. All opinions are my own.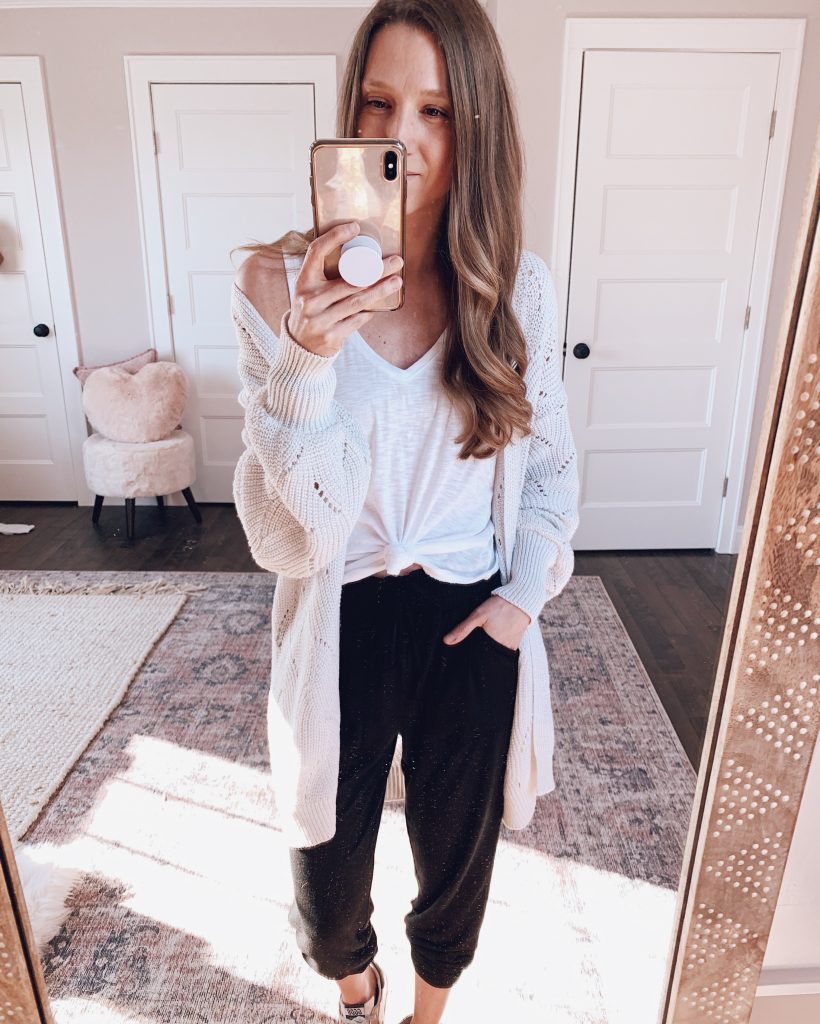 Joggers are by far my favorite pants to wear. I have never been one for leggings- but joggers? Count me in. I do wear joggers to work and I love dressing them up and building outfits around them. You just have to find the right pair and you're golden (like these!)
Express is my go-to for so many pieces like this because they ALWAYS have polish and are never too slouchy. That said there is no trade off when it comes to comfort- and right now- that is the name of the game.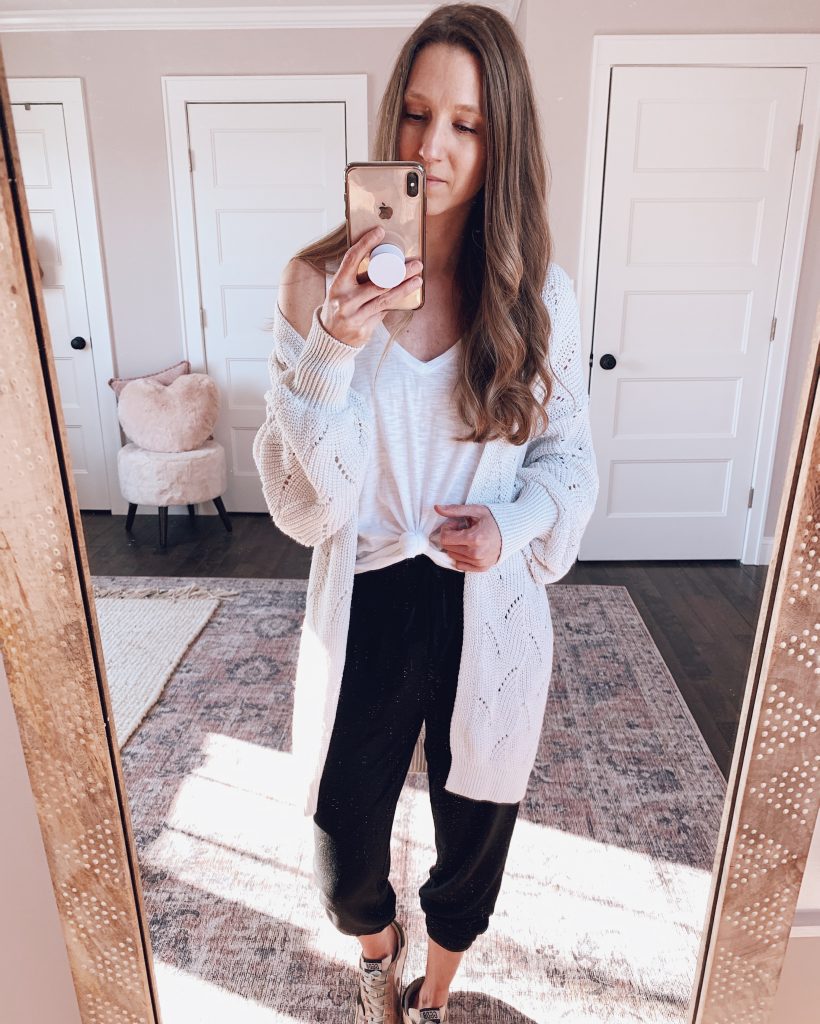 This outfit is so comfy to work from home- and the best part about it is that it works for SOME video conferences too. A cozy, lightweight cardigan, comfy tank and some joggers basically sum up my work from home uniform these days. That said, this same outfit looks just as great with a great pair of jeans once we are ready to go out and about again- and these jeans are some new favorites!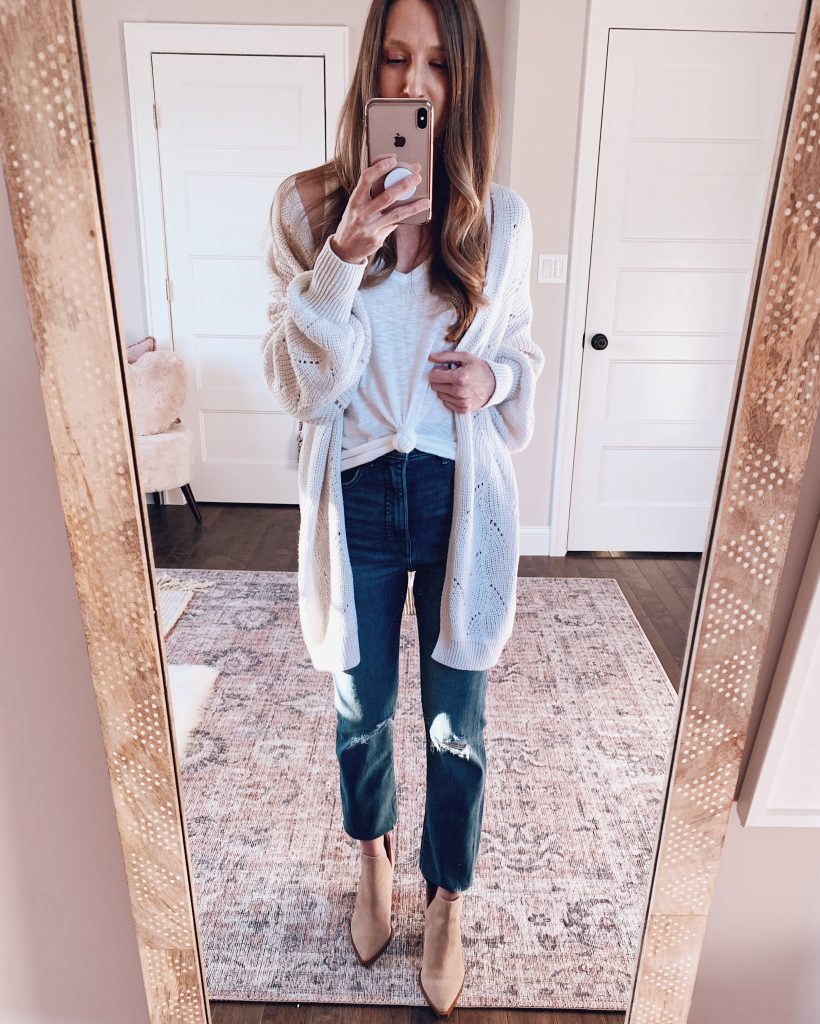 Recently though I did find out that I have some upcoming meetings that will definitely require some dressier attire. Video conferences that are considered official with the higher ups and parents too- so this teacher needs to look put together… from the couch.
Like I mentioned before, these basic pieces are so versatile- you can wear the same joggers and tank, but add a comfy blazer to take it up a notch. Still comfy, but completely put-together too.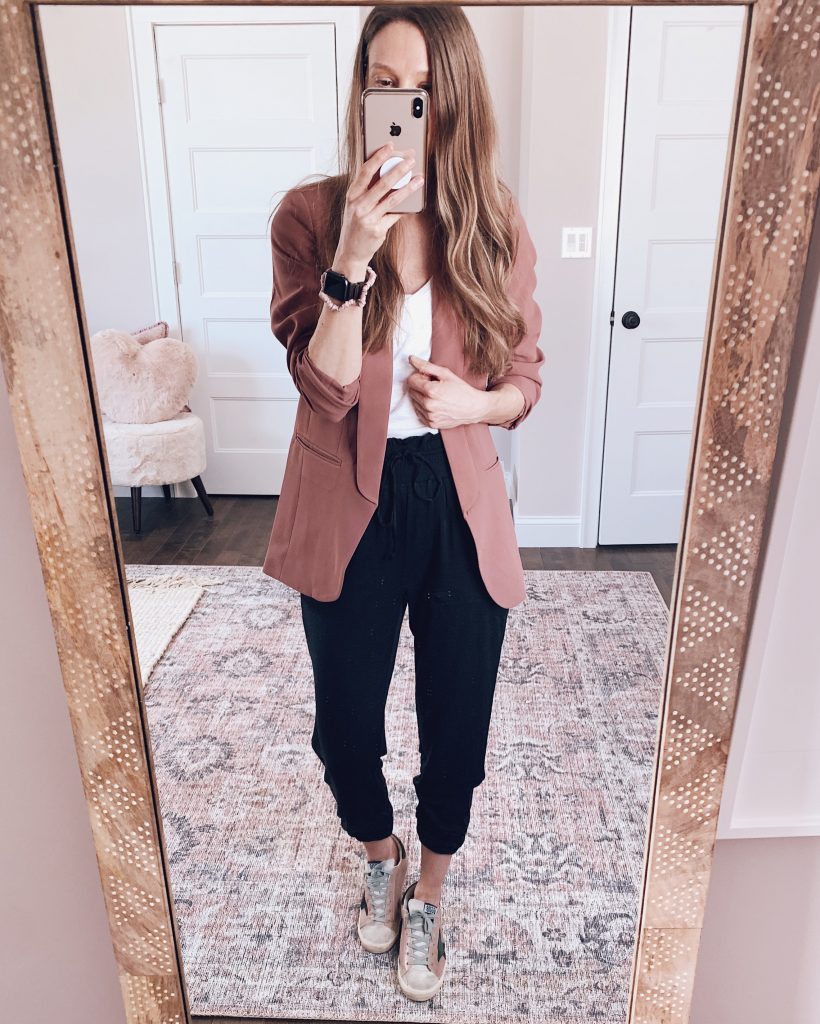 In the best news, almost all of these pieces are on sale too! What are some of your work from home staples these days?