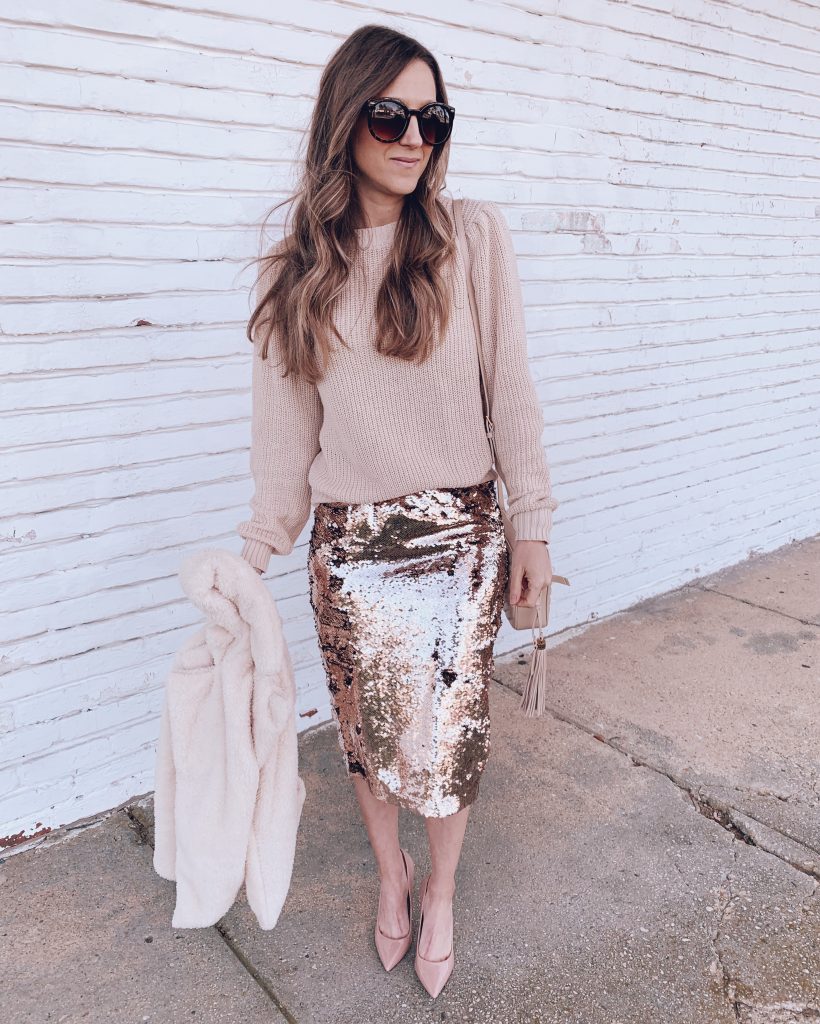 Holiday season is almost upon us and if I'm forced to dress up, I like to be comfy too. I love finding super comfortable sweaters that do it all. Work, the weekend or even paired with a sequin skirt. I found my top pick for sweaters that will hold up no matter what outfit you throw at it.
This post was created in collaboration with Walmart. All opinions are my own.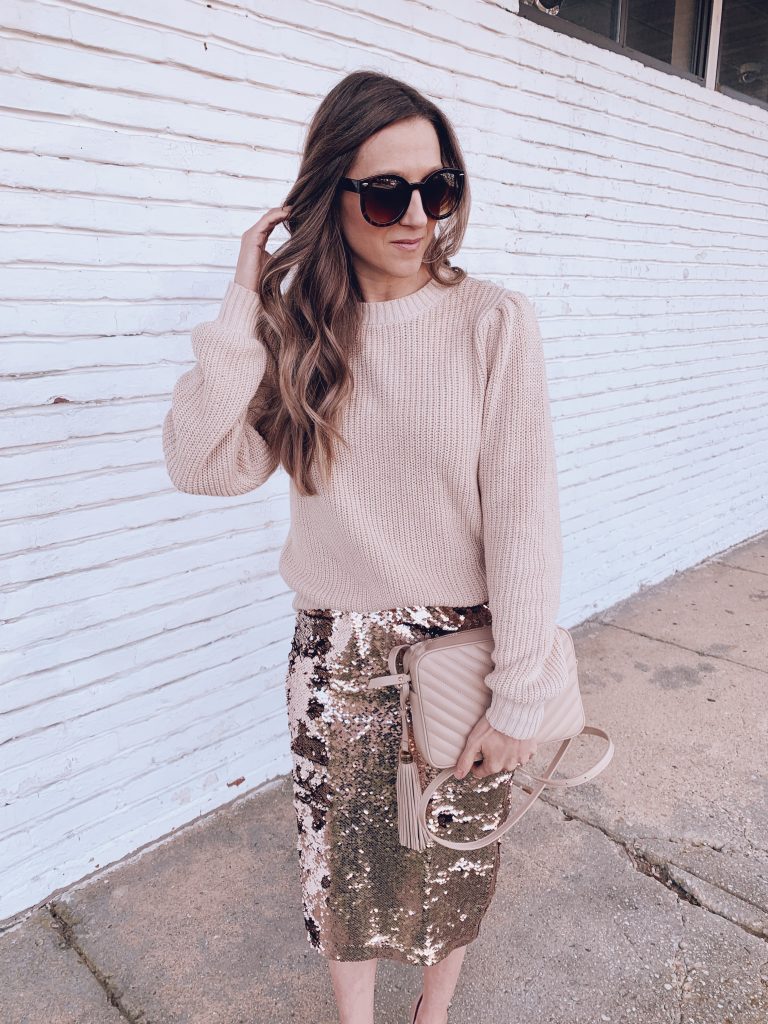 I don't dress up all that often, so when I do, I don't like investing in high-end pieces. I like to find well-made items that don't break the bank, and Walmart never fails me!
The Scoop brand is newer to me but it is SO good! They have the best on trend pieces that won't break the bank- and the quality is awesome too. I love this because it allows me to take fashion risks without the fallout!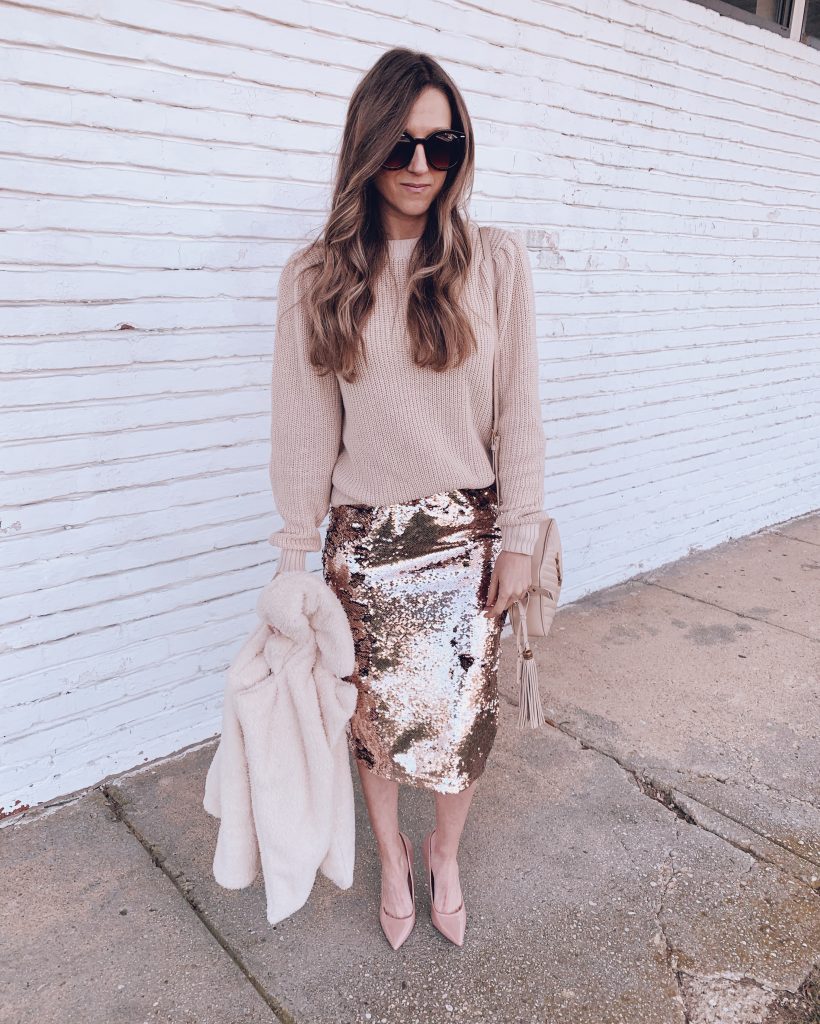 This sweater is a new favorite- the shoulder detail is amazing and I love how well it dresses up. I cannot believe it's under $25!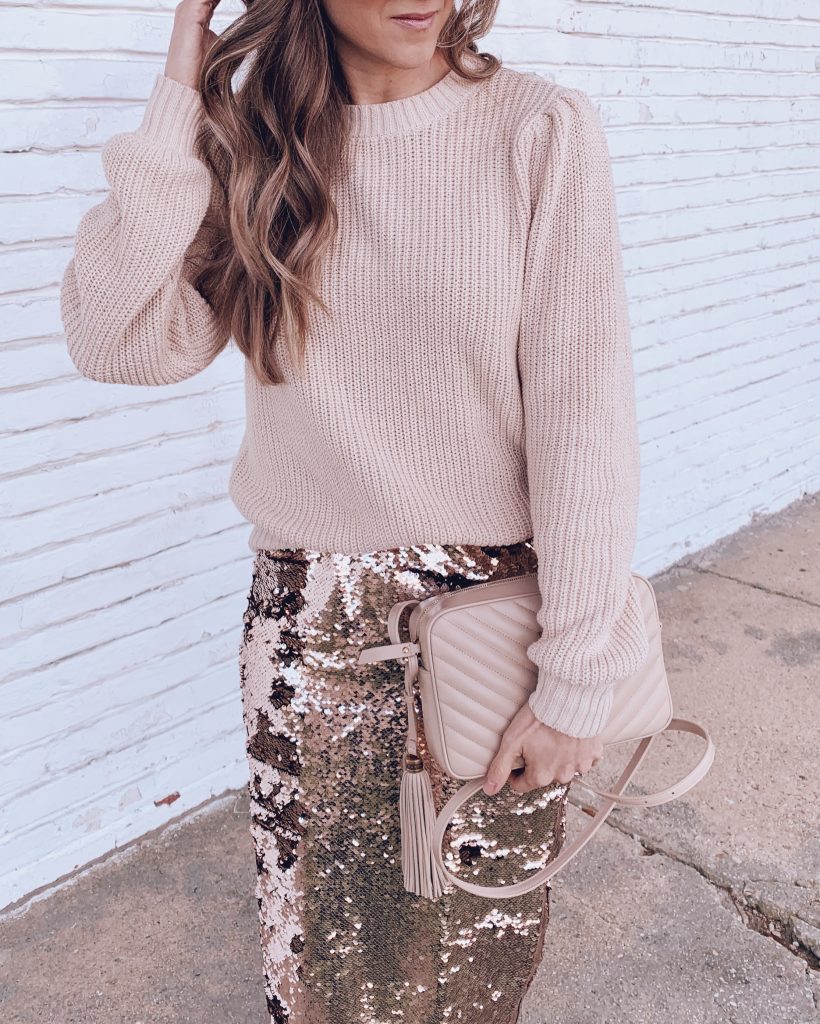 This skirt is such a great find- it also comes in a stunning leopard print too!

These pieces will be great for holiday or even New Year's and this sweater will be one a wear all season long with everything from jeans to faux leather pants!