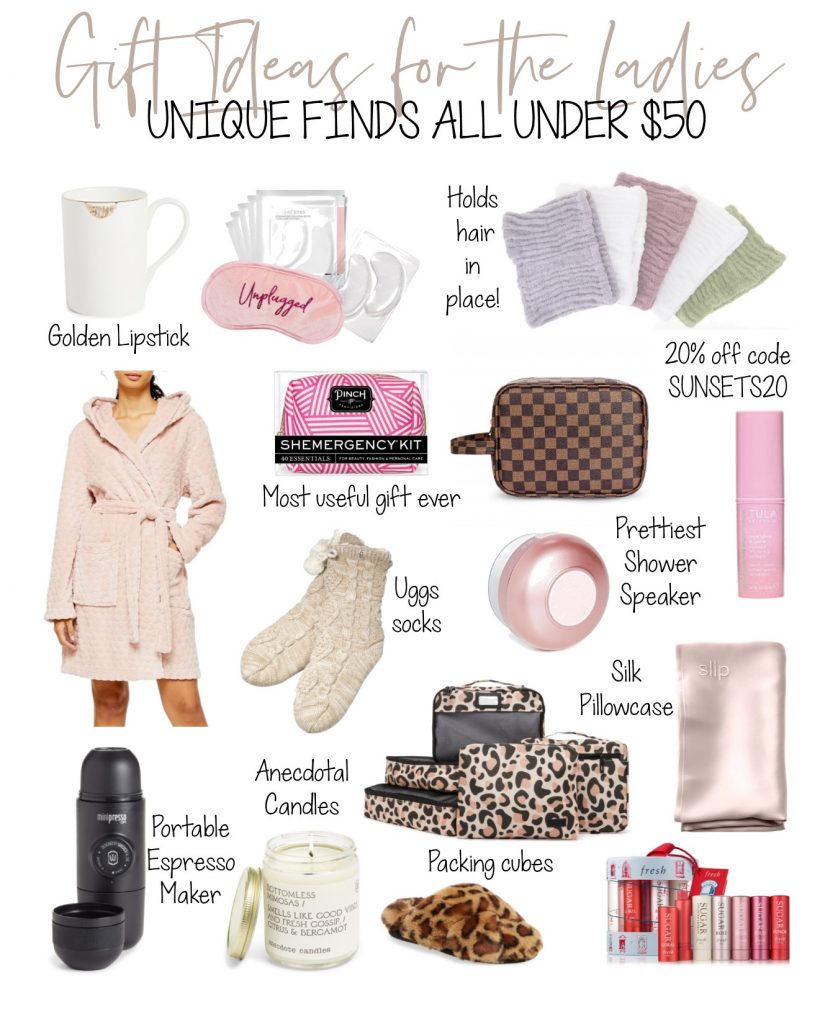 In a surprise to exactly no one, I like finding some unique gifts to give to my friends and family. I rounded up some unique gifts under $50 I think the ladies in your life will LOVE! Read on for my picks.
Anecdote Candles
These stole my heart. They are the most unique candles I've ever seen and the clever writings on the front is so unique and bound to be a hit. Check out this one for us introverts!

Turbitwist Hair Bands
These are at the TOP of my list this year! I cannot stand when my hair gets wet as I wash my face or worse… brush my teeth! Ponytails don't cut it now that my hair in longer so these are gentle and perfect!
Portable Espresso Maker
This went right into my cart for Mike! How amazing to think you can whip up a quick espresso on the go. Betting it's WAY less expensive than stopping at Starbucks!
Shemergency Kits
These kits became an obsession a few years back! I always have an emergency kit in my classroom filled with solutions to every problem that may occur- so this takes out the guess work and lets you gift peace of mind! They have ones for brides, moms and other things and it's such an amazingly functional gift to give!

Budget-Friendly Silk Pillowcase
This made my day! Finally a super soft, hair-friendly pillowcase that won't break the bank! If you're looking for the original though- you can find that here!
Packing Cubes
I discovered the gift of packing cubes this summer when we traveled to Arizona. They are such an amazing gift and this leopard print is everything! Under $50!