Fall is on it's way and by far, the best thing is the colors – and the sweaters. I love chunky sweaters and love adding timeless classics to my wardrobe each year. This year I've been keeping it comfy while looking for super versatile pieces that won't break the bank. Read on for the sweater you are going to want to add to your wardrobe ASAP!
This post was created in partnership with Nordstrom. All opinions are my own.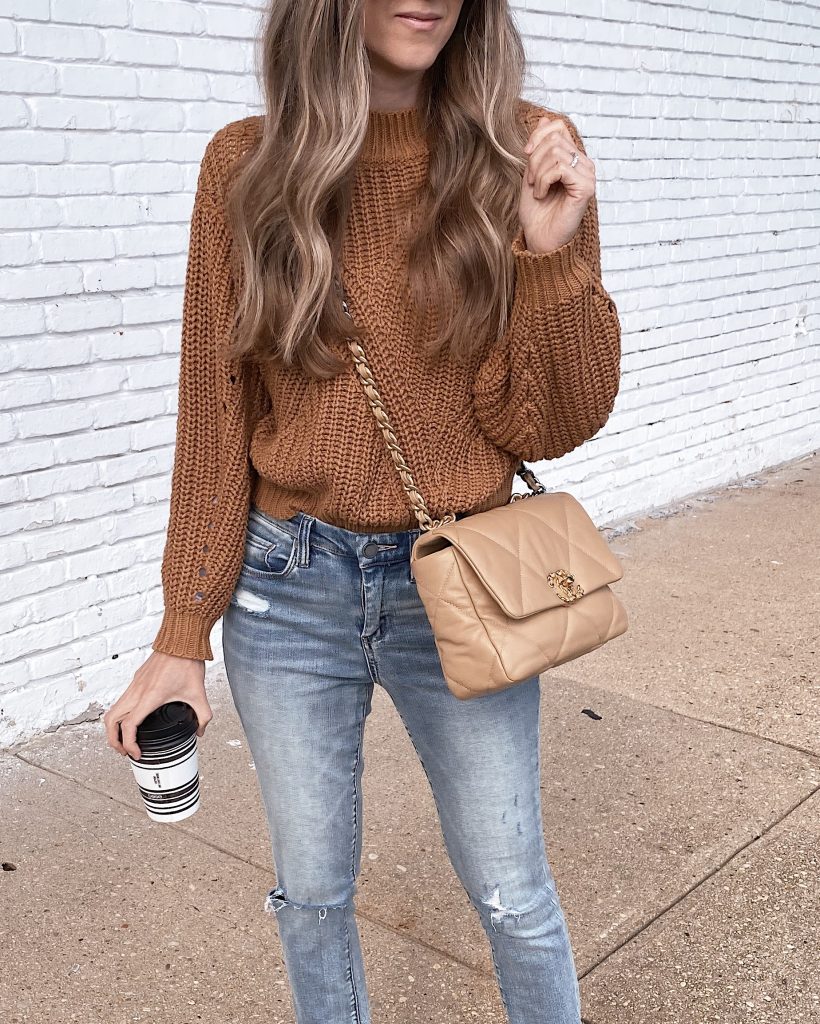 Nordstrom is notorious for having the best staples every single season. I love finding sweaters I know I'll have forever in my favorite shades. This BP sweater is chunky and has classic lines that won't go out of style. Best part? It happens to be on sale right now for under $30!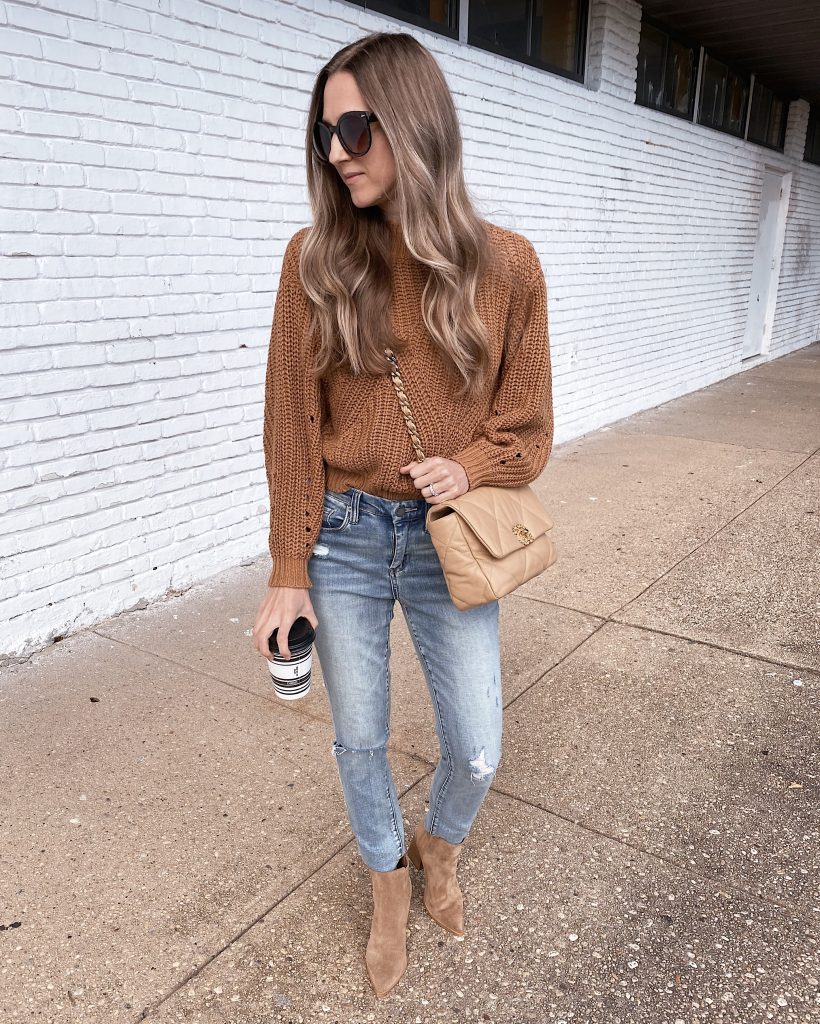 A sweater like this is so great to have because it can be dressed up for work or dressed down for the weekend too. For work, I'd switch my blue jeans to black- and be done. Perfect teacher outfit that it is comfy, but polished too!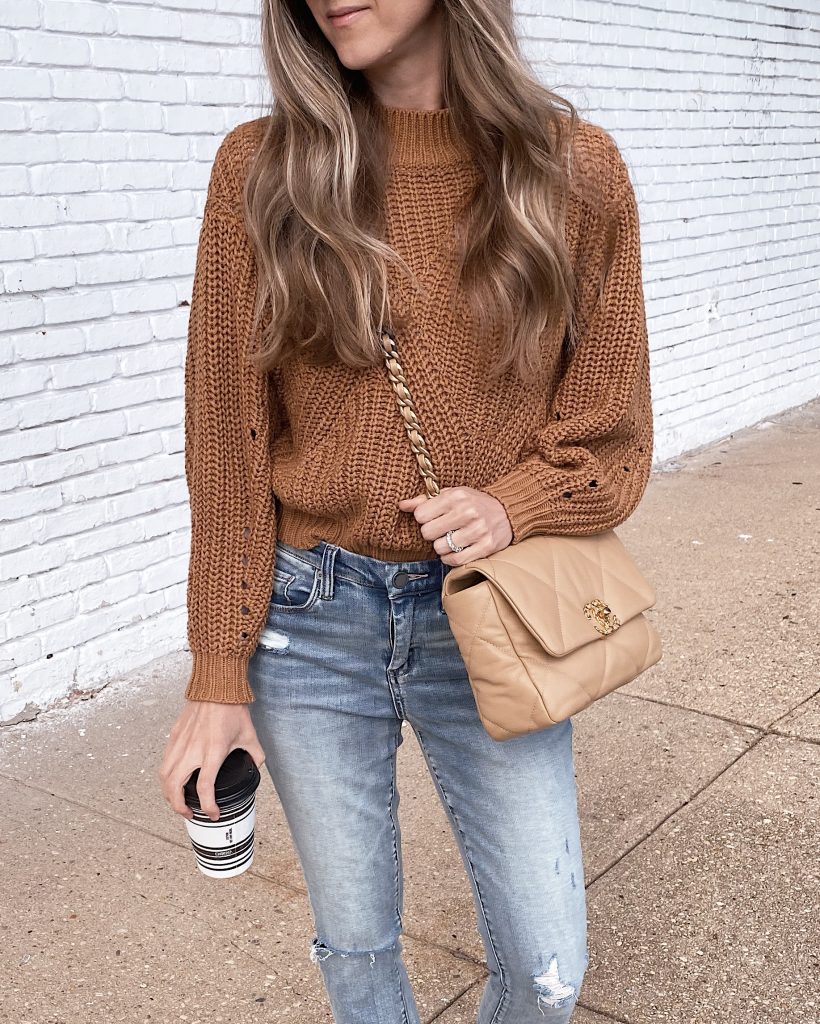 As far as casual jeans go, you know my favorite is BlankNYC for them both being super flattering and comfy too! They get softer every time you wear them!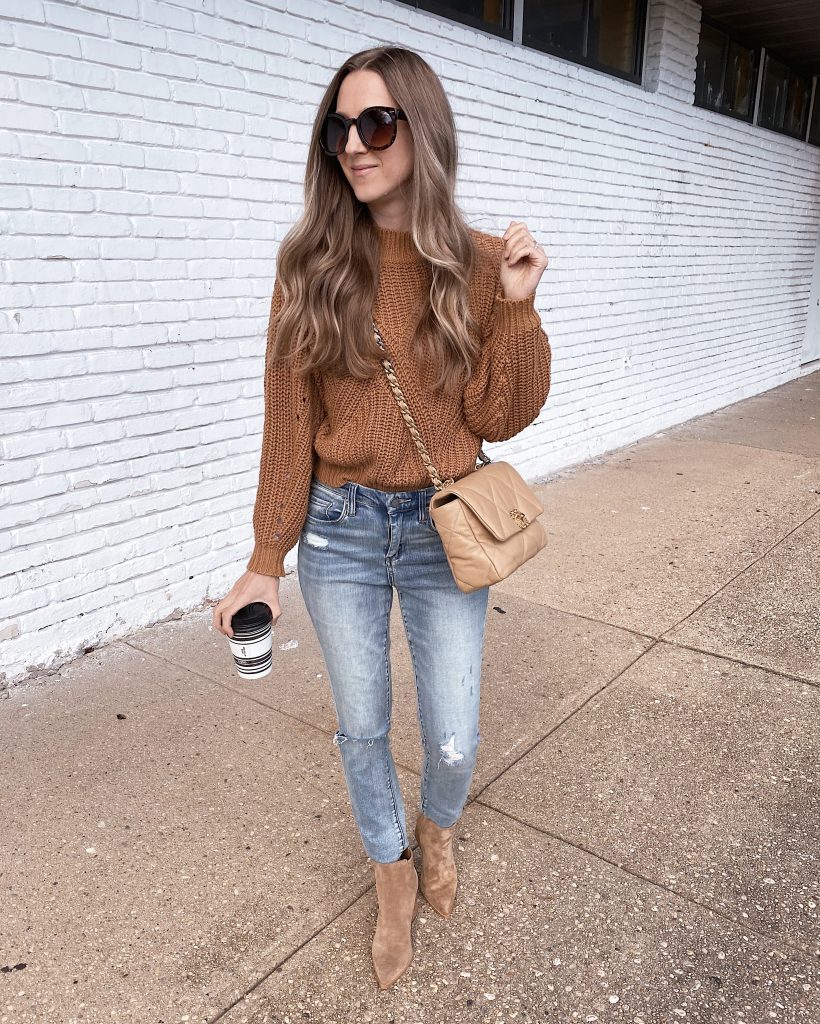 Here's a few more pieces on sale right now that are super versatile, closet staples!