It's Back to School season but wow do things look different. Minimal (if any) makeup, comfy, easy-to-wash clothes, and simplifying so many routines seems to be the key to staying afloat in the classroom. I've completely overhauled my beauty routine to accommodate wearing a mask for six hours a day- and here are the products I am loving right now.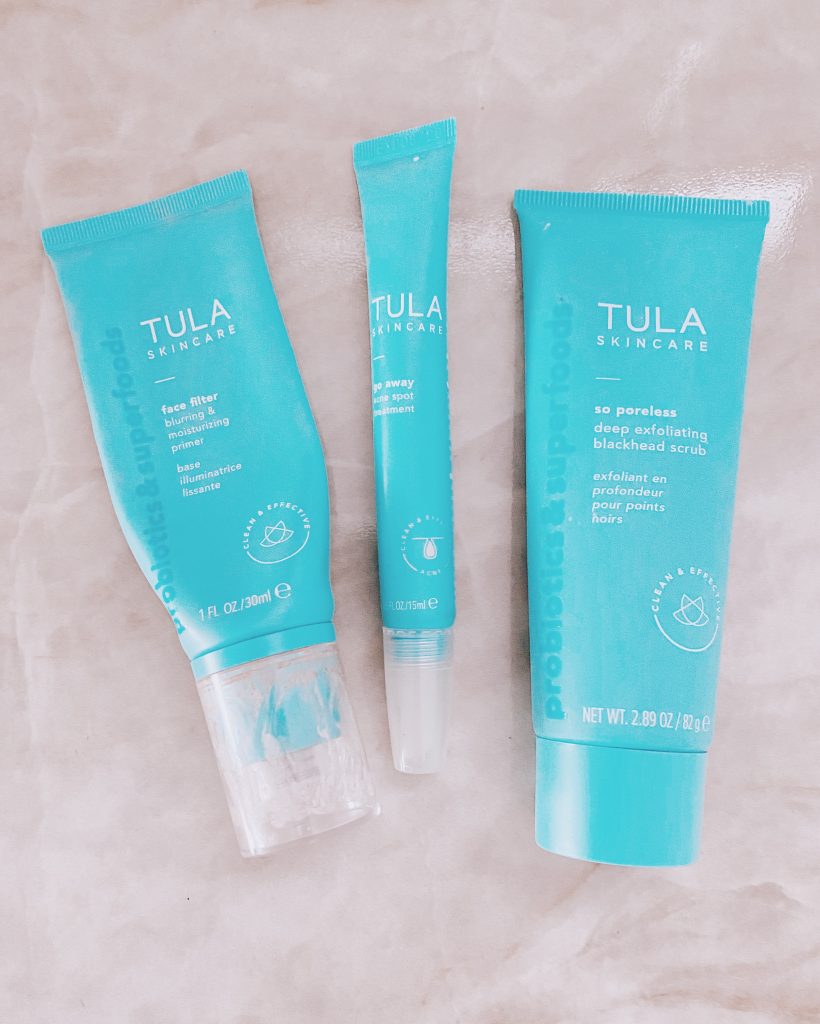 USE CODE SUNSETS TO SAVE 15% ON TULA
Every morning I use the new Tula Pore Refining scrub. Some would say exfoliating daily is a no-no, but with the mask I like to deep clean my pores each morning to prevent breakouts. This scrub is super gentle too so it's perfect for every day use.
After cleansing, I always spot treat with the Tula Go Away blemish stick. This is the best blemish treatment I have EVER used- your pimple is a goner in legit hours.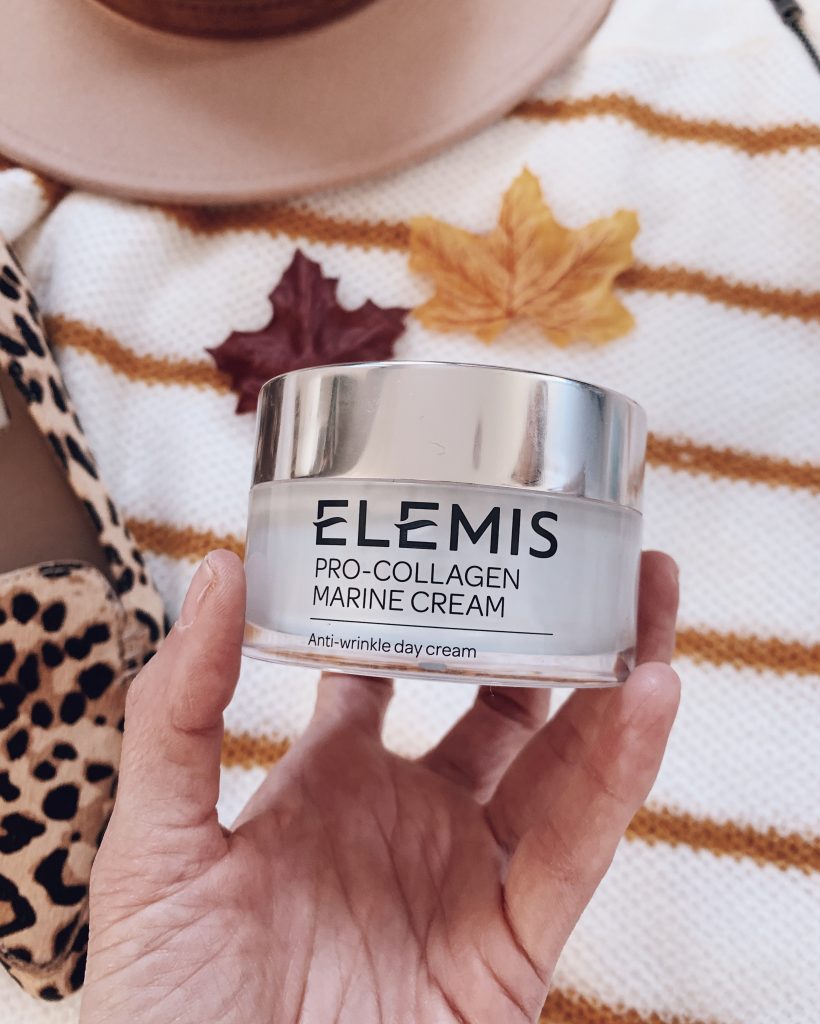 Next up a moisturize with my favorite lightweight, gel- based moisturizer- Elemis Pro-Collagen Marine cream. This has been a long-time favorite but now it's at the top of my list more than ever. The consistency isn't greasy at all so it plays SO nice with mask-wearing.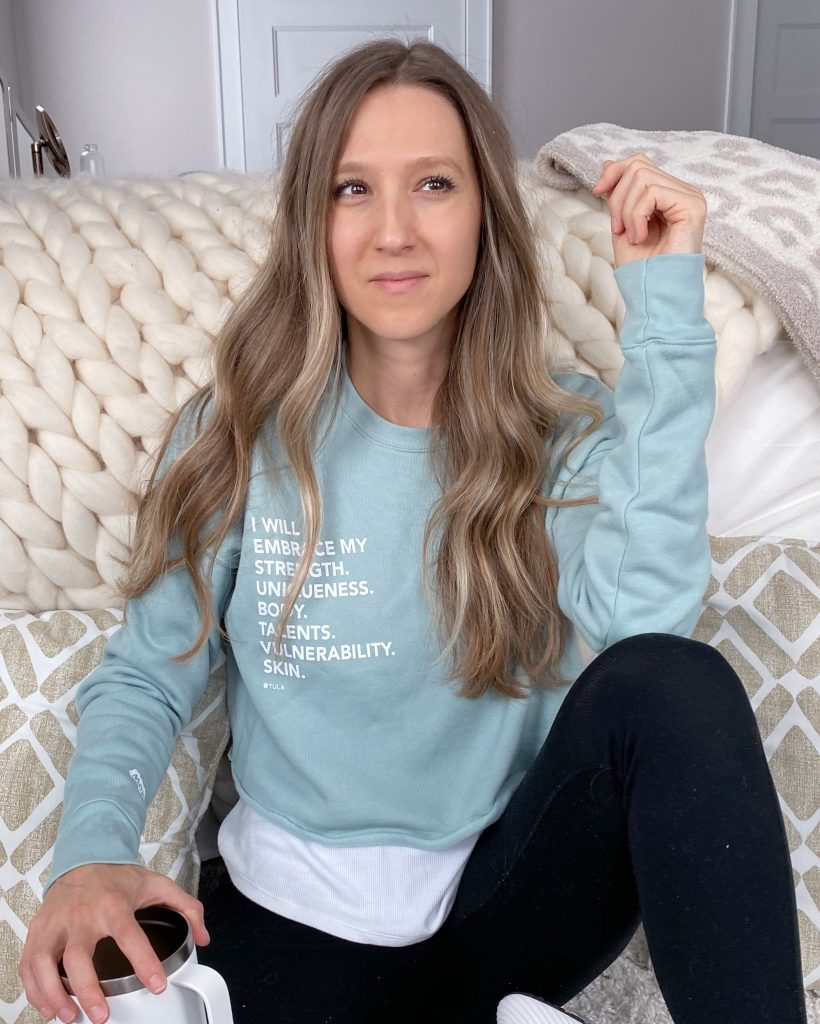 In lieu of foundation, I have been using the Tula Skin Blurring Primer. (save 15% off with code SUNSETS) This stuff is unbelievable. It is ALL I'm wearing in the photo above and my skin looks awesome- considering the lack of makeup. My one caveat with it- is that it WILL make you look tan if you are fair-skinned like me- so use some on your neck too!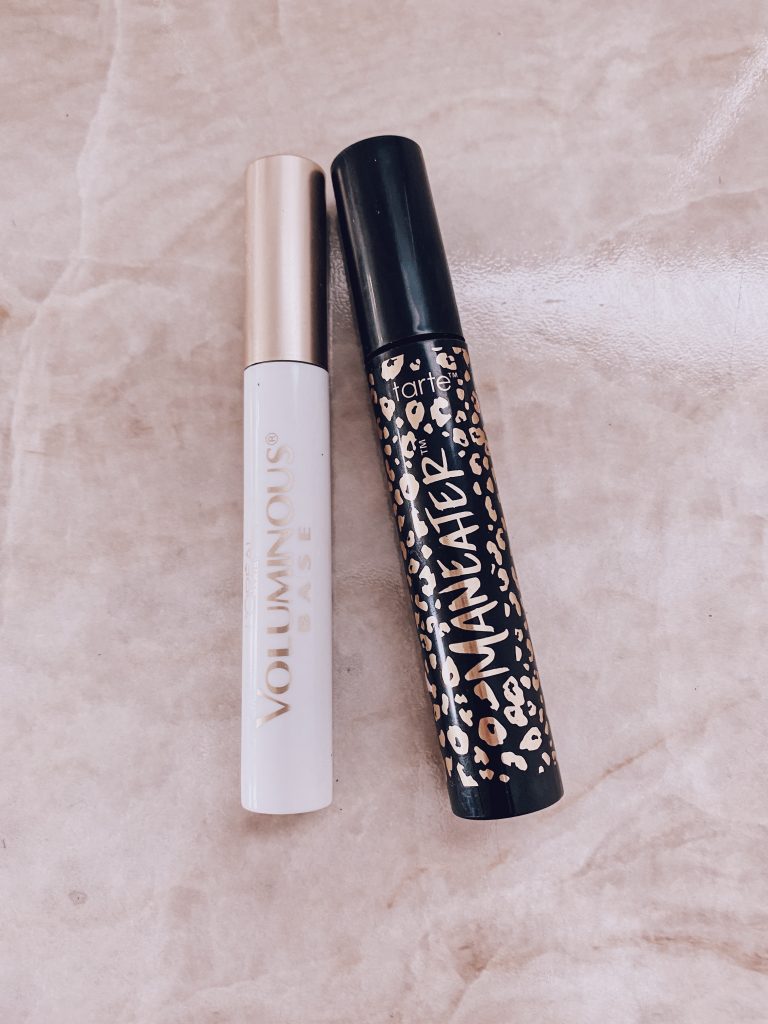 The one thing I haven't given up is my mascara- this Tarte Maneater Mascara goes great with my L'Oreal primer so at least my eyes look awake and alive. This combo is lightweight and doesn't smudge!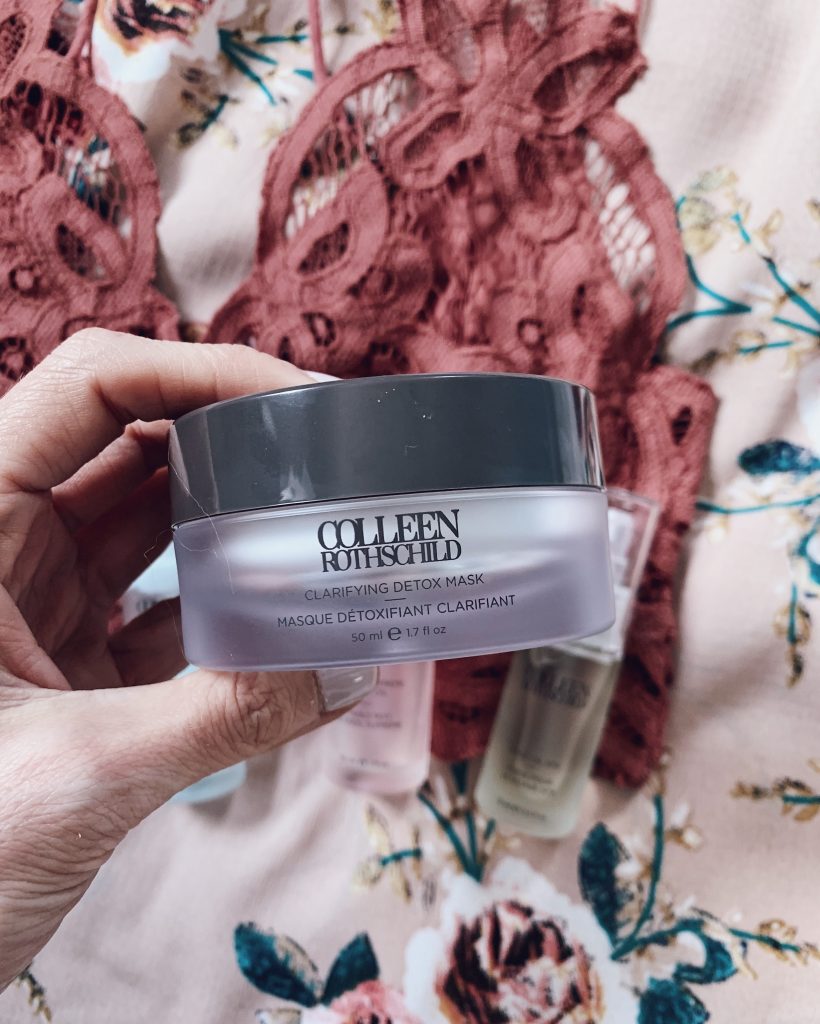 Once a week I treat myself to a mask- and I love that this Colleen Rothschild Clarifying Masque deep cleans pores of grime and dirt.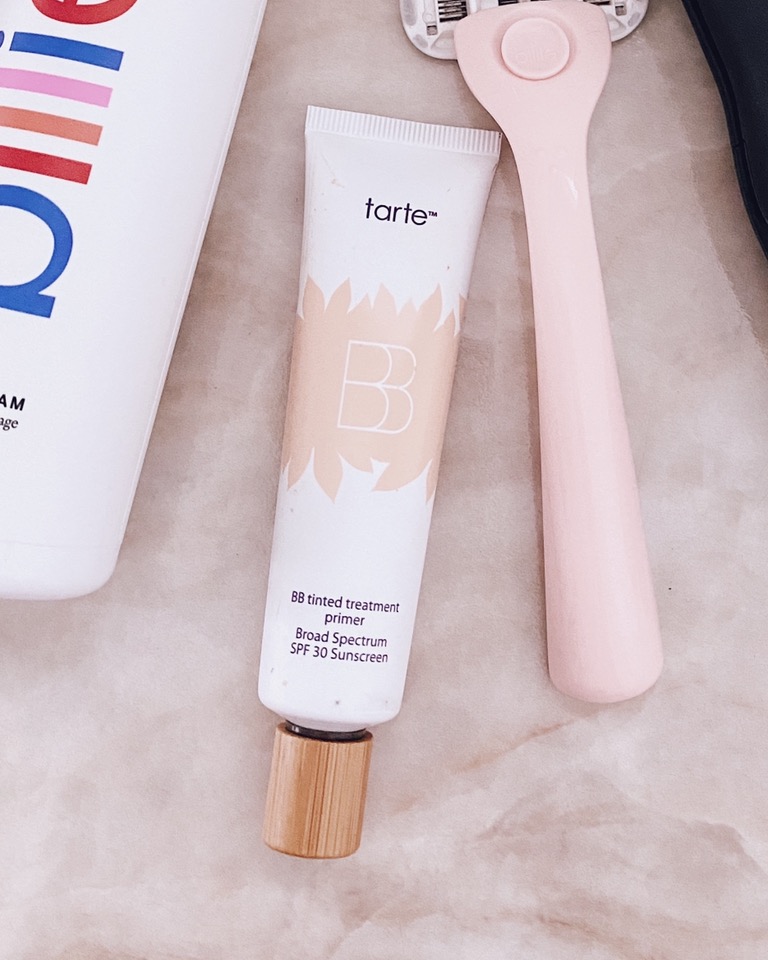 When needed- I will finish with the world's smallest amount of this Tarte primer. It creates a matte finish on my T-zone which I need in more humid weather. A little goes a LONG way- so this tube will last you forever!
What are some of your favorite products to wear with masks?