It's about that time of year where it's 40 degrees in the morning but 70 in the afternoon. It can be SO TOUGH to dress- but luckily with the right pieces, layering is easy. I've rounded up a great Fall uniform with everything you'll need for this tricky weather season.
This post was created in partnership with Nordstrom. All opinions are my own.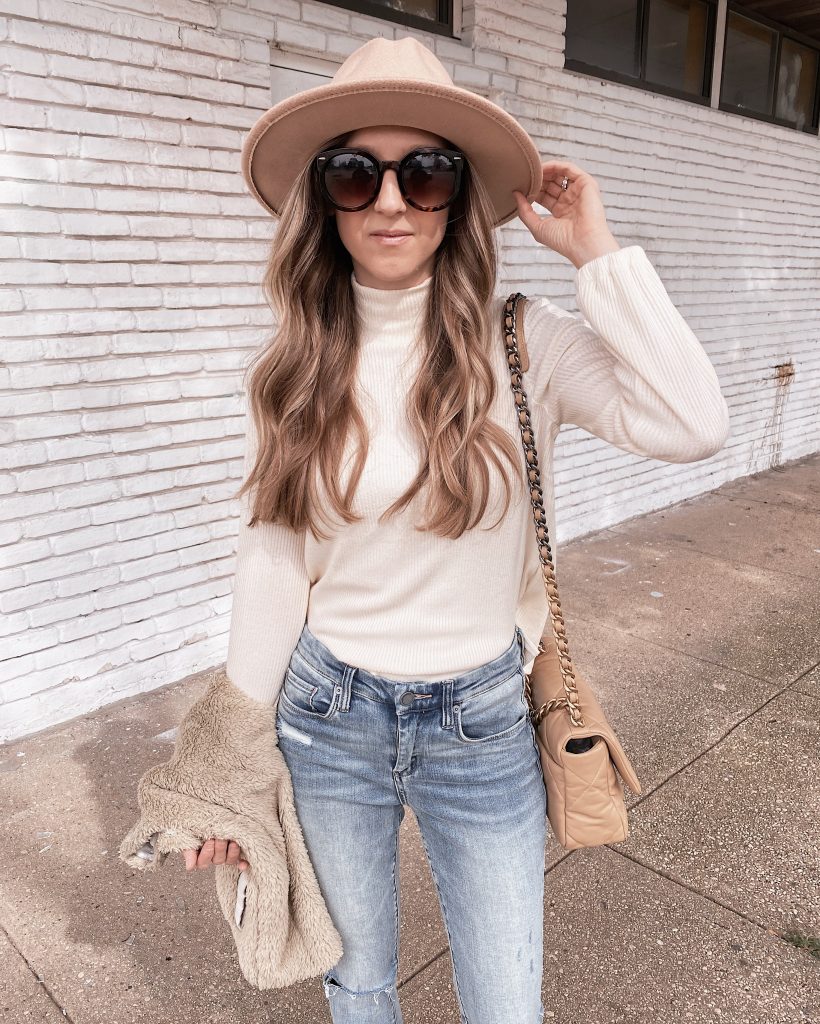 Any place I can grab more than one of my favorite brands at one time if a favorite place of mine. Thanks to Nordstrom, every year I'm able to add some staples to my closet from brands like Madewell and Patagonia. I love layering- it helps pieces I've bought go deeper into the season with weather changes.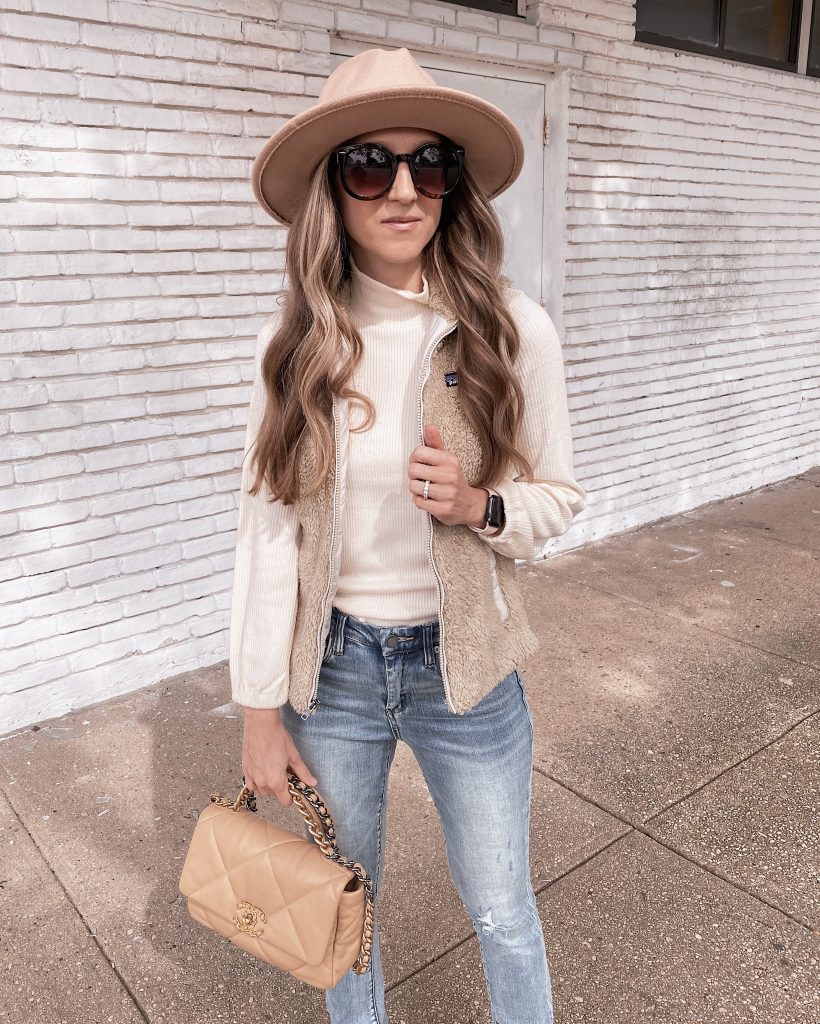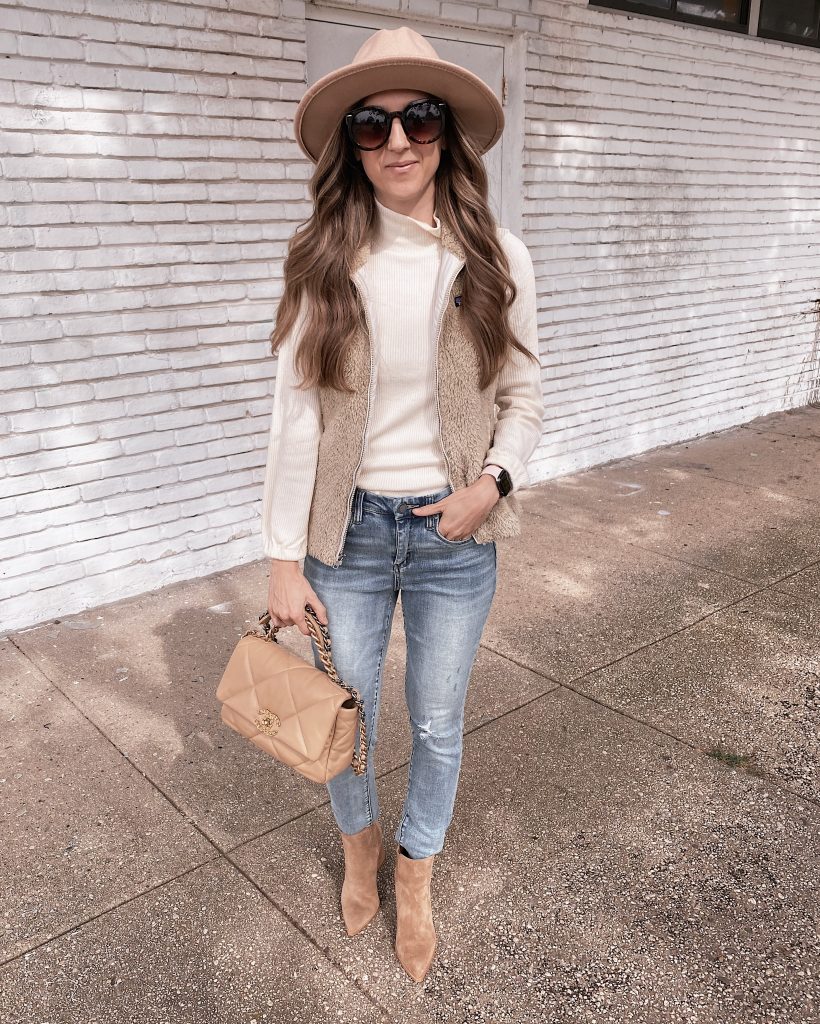 This top from Madewell is amazing – so pretty on its own but then so great under a vest too. I have been vest-obsessed forever and I since finding Patagonia I haven't looked back. This year I grabbed my favorite vest in a new brown color too!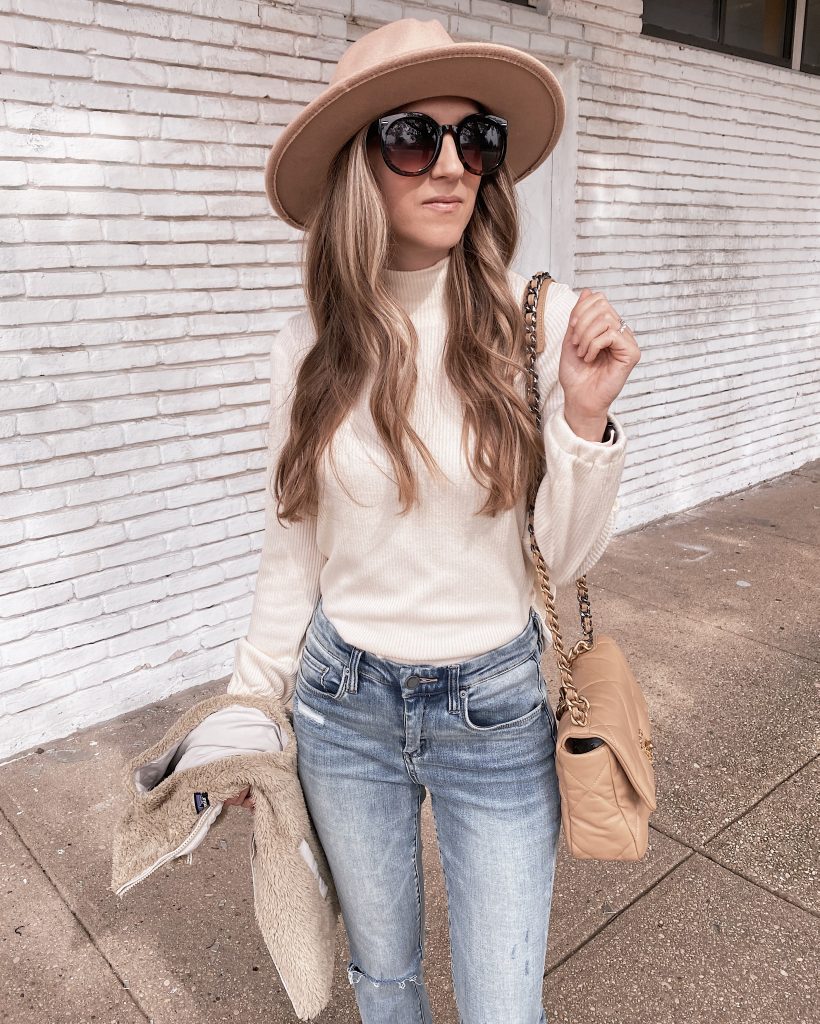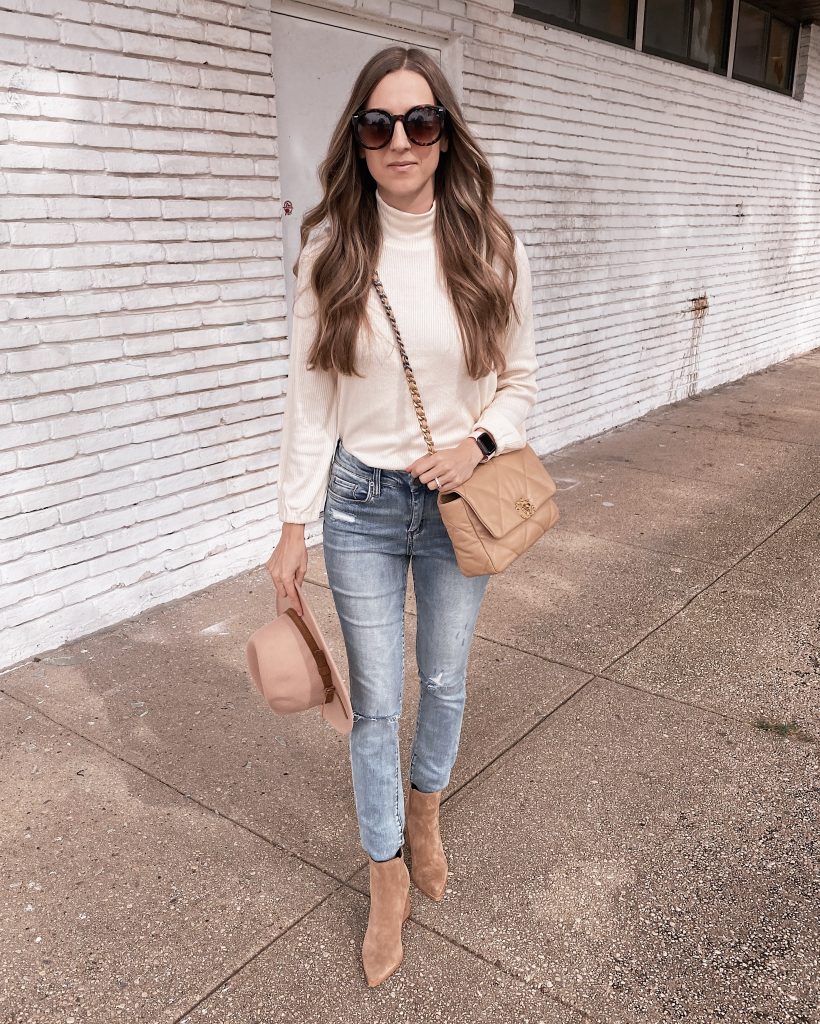 Another reason I love outfits like this is because I can easily wear it to work with some black jeans. All of the basic pieces just stay the same and with a quick switch in pants I am ready for the classroom.
What's your favorite Fall uniform?