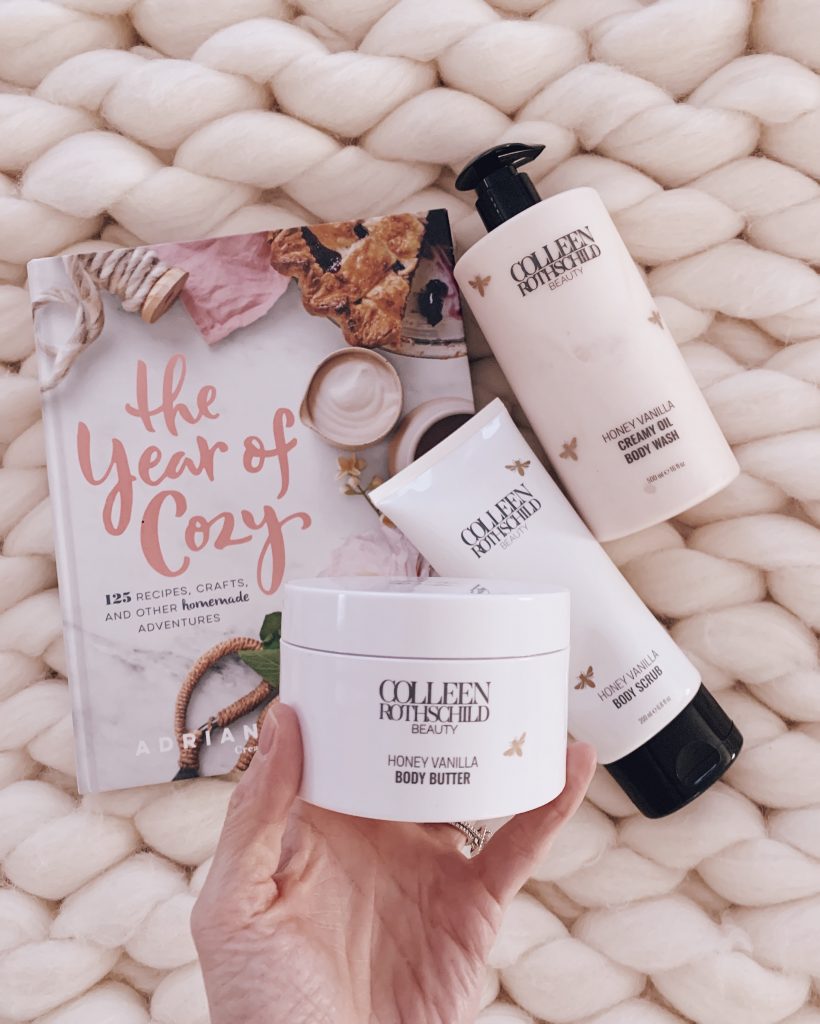 It's that time of year where I am using sunless tanner regularly. I'd be tempted to say I'm a bit addicted. That said, I'm learning quickly that the products you use alongside your sunless tanner REALLY matter. So I'm rounding up a few that I'm loving, because all are not created equal. Read on for my top picks!
Body Scrubs
Body scrubs are probably THE most important companion to sunless tanner. They create a smooth canvas for the tanner and help it fade more evenly over time. Some though, are filled with parabens and chemicals that will actually fade your tan more quickly- and that it what we want to avoid.
My two favorite body scrubs to avoid this is my Josie Maran Body Scrub and my Colleen Rothschild Body Scrub. Both leave skin SO SOFT- to the point that you barely need moisturizer after! They are both made without harsh chemicals so you never have to hesitate using them while sunless tanning.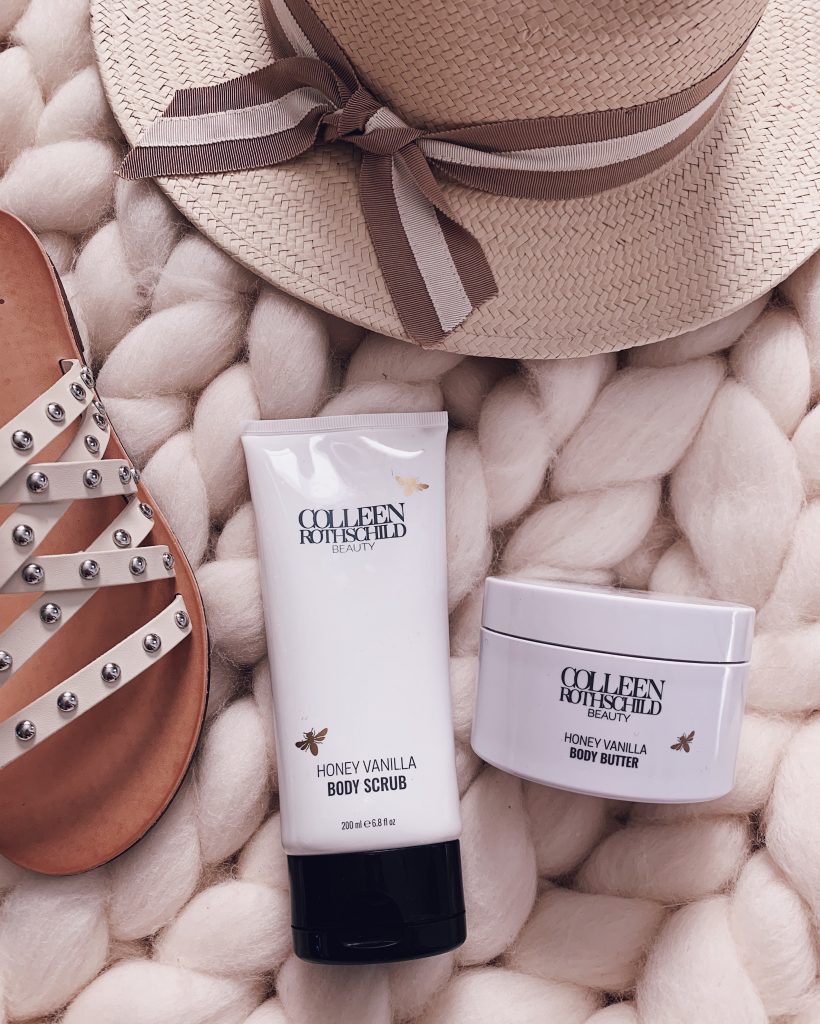 Body Butters
Another key to having your tan last is using the right moisturizer. Some will strip the color and leave you streaky- ESPECIALLY when using tanning drops that require moisturizer. I've tried a bunch- and my favorite lotion to use WITH my tanning drops is Colleen Rothschild Body Butter. Hands down. I get the deepest tan with it and I LOVE the scent. (it is scented though so if you're sensitive, skip it)
My second favorite to use is Josie Maran's Body Butter. This is my winter holy grail, but with the tanning drops I found I got less of a tan and sometimes mixed together I got a sticky feeling after applying. Because of this I like the Colleen Rothschild one better.
In some sale news, you can get both the Colleen Rothschild Body Scrub and Body Butter on sale BOGO 50% off right now- so you're in need of some additions to your sunless tanning routine, now is a great time! 
Best Products for Your Face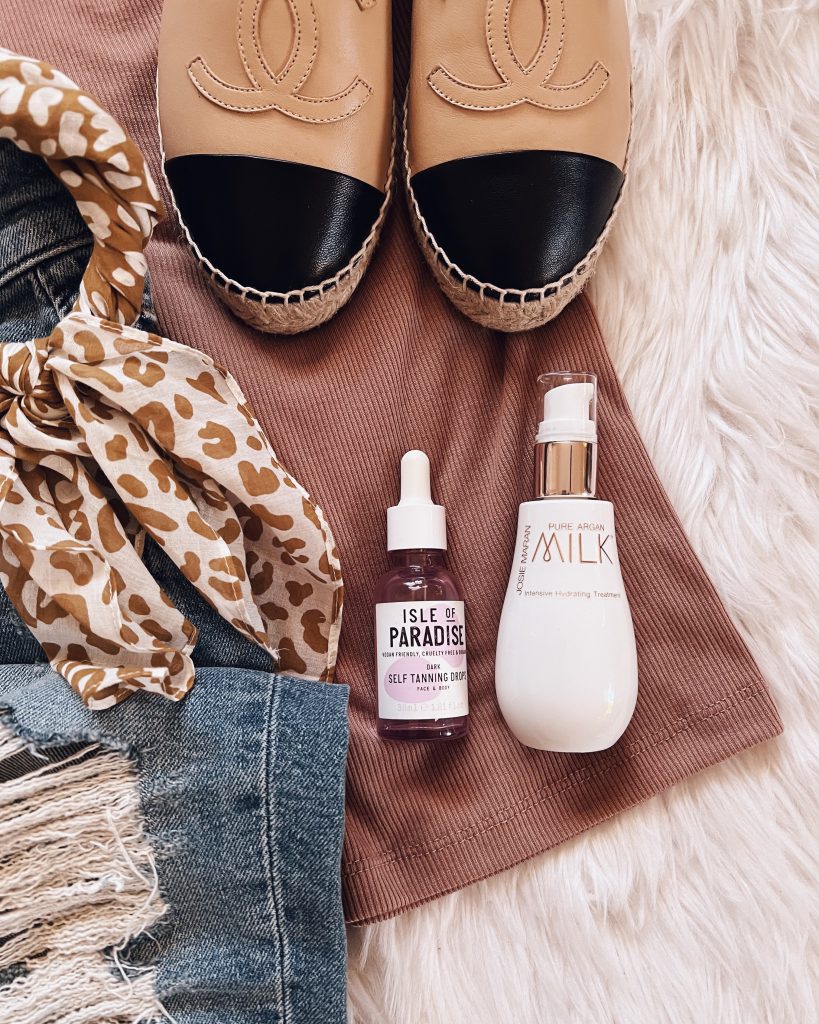 I haven't found a sunless tanner for my face that I LOVE just yet. Many of them are drying and that is a deal-breaker for me. That said, there are a few products that definitely help out the team. This scrub is brand new but is making a HUGE difference. I use it daily now and it really helps with the flaking! I also started applying my Isle of Paradise tanning drops with a mix of Josie Maran Argan Milk and love the results. That's been the best results I've had! I also love the Tan-Luxe face drops as well!