Of all of the seasons, Spring is the toughest to dress for in the classroom here in New York. It's cold in the morning, warm in the afternoon. The classroom temperature can change on a dime. So this means layers and Spring hues while still being warm in the cold.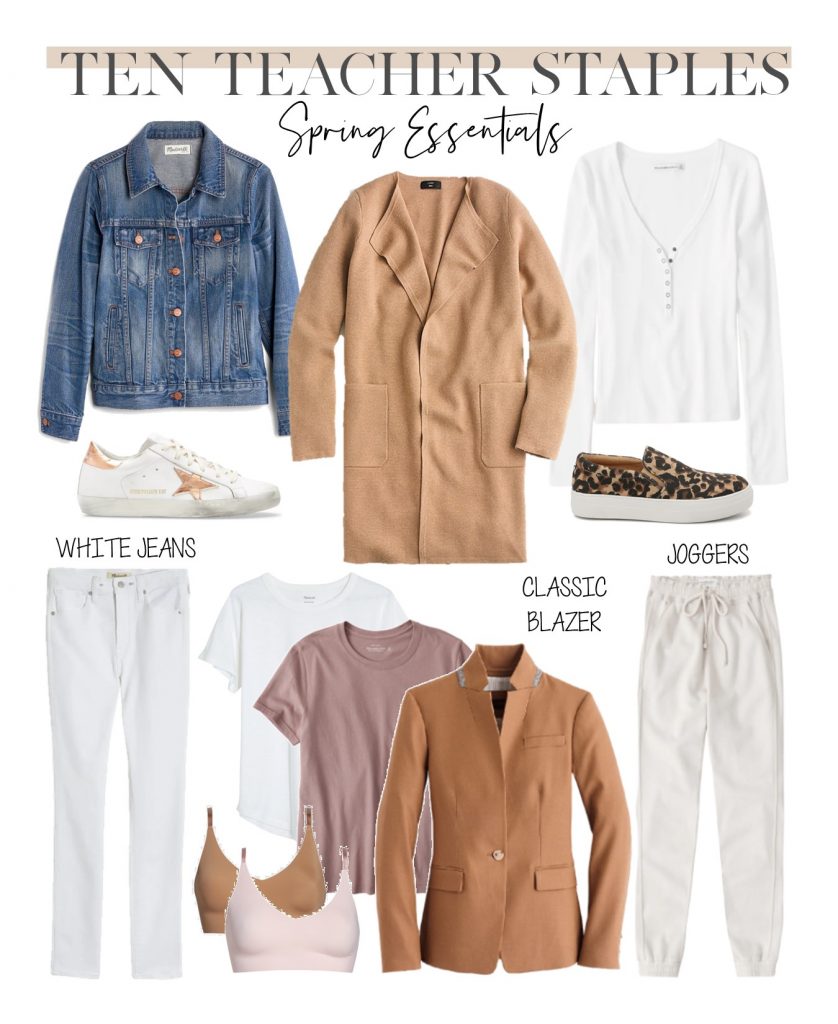 MADEWELL DENIM JACKET – true to size
| J CREW JULIETTE CARDIGAN – size down|
J CREW REGENT BLAZER – true to size|
GOLDEN GOOSE SNEAKERS– true to size, half sizes size down|
WHITE JEANS | JOGGERS
MADEWELL COTTON TEES  – true to size| ABERCROMBIE TEES – true to size
BRALETTES | HENLEY TOP
I love to stay comfortable and this year I've made a sport out of dressing up my joggers. I'm of the mind you can wear any jacket with joggers and dress them right up. Add a blazer, cardigan, or even a denim jacket over a basic tee- and it's the perfect formula to look put together while staying comfy too.
What are some of your favorite Spring pieces?