Spring transition is always a challenge in New York. Mornings bring temperatures in the 30's and by lunch it's over 60. Layers become the most important thing and I'm always stocking up on basics I can wear alone or under a jacket or cardigan. Read on for one of my new favorites tank styles that layer like champs!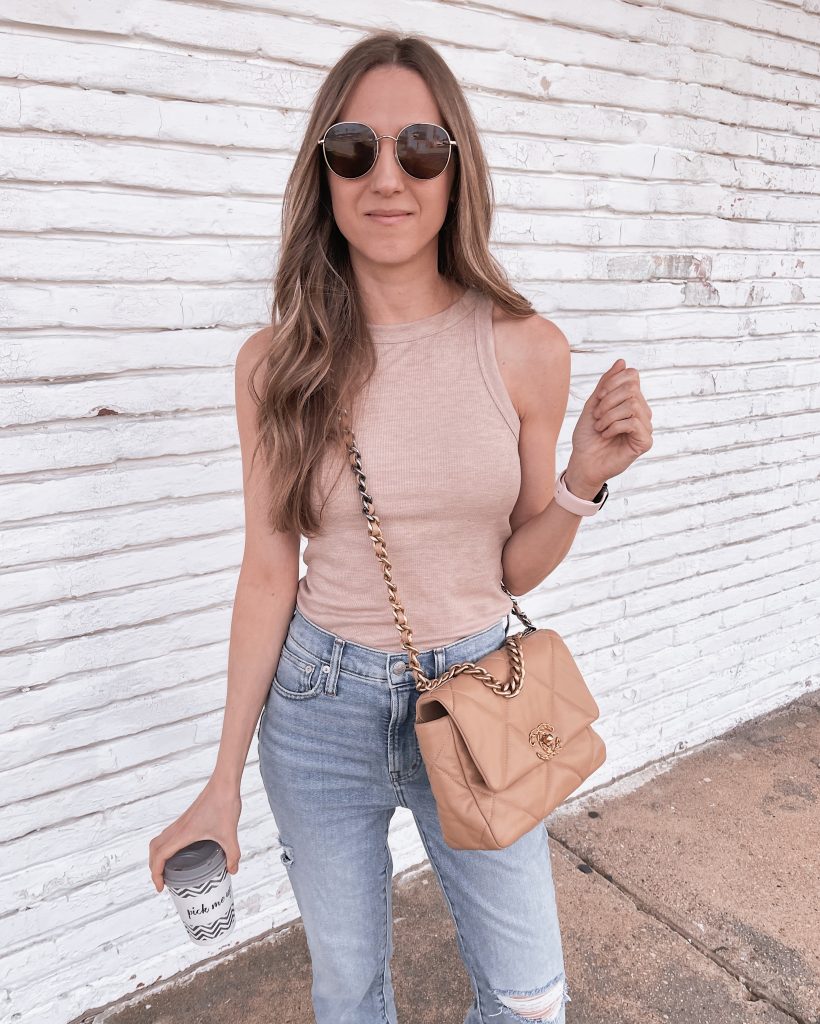 Created in partnership with Nordstrom. All opinions are my own.
Nordstrom has become my destination for in-house brands I love. Over the last year I've grown very fond of a few brands only Nordstrom carries. Treasure and Bond is a huge obsession and their pieces never ever disappoint. Always soft, comfy and well-made- I can never go wrong!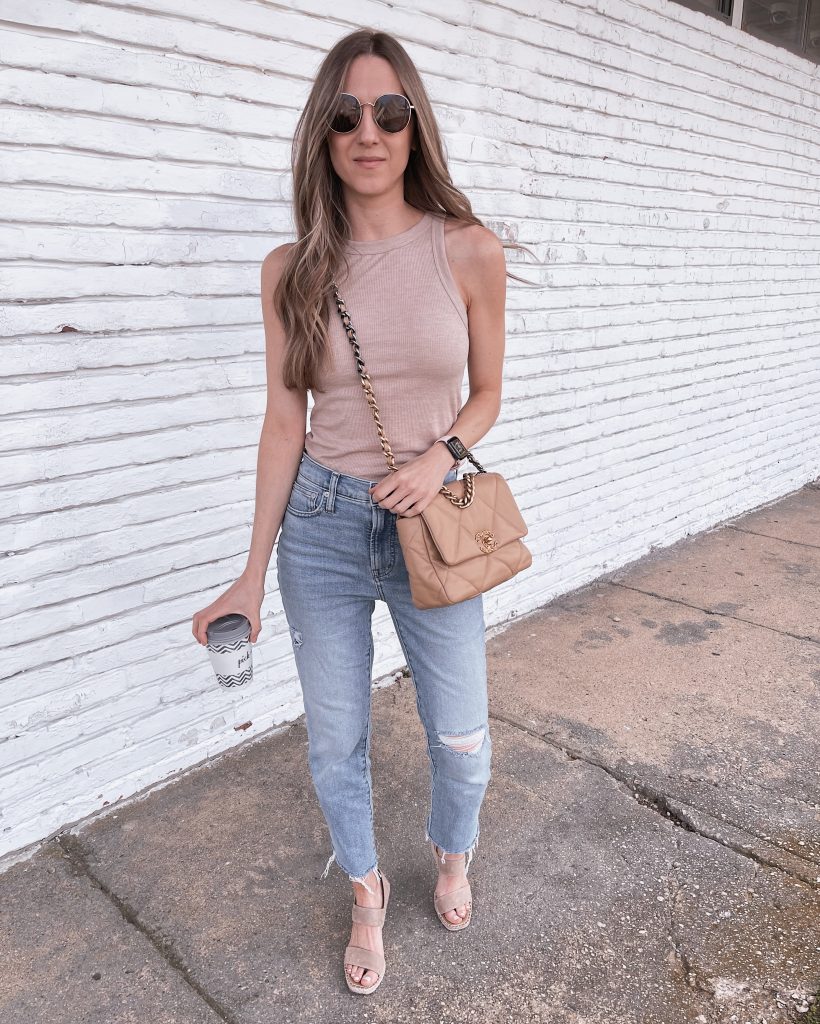 Muscle tanks are my newest favorite cut of tank. It's more polished and fitted that some of my other tanks of years' past. They look amazing with the looser jean silhouettes everyone seems obsessed with, and then they also layer so easily too.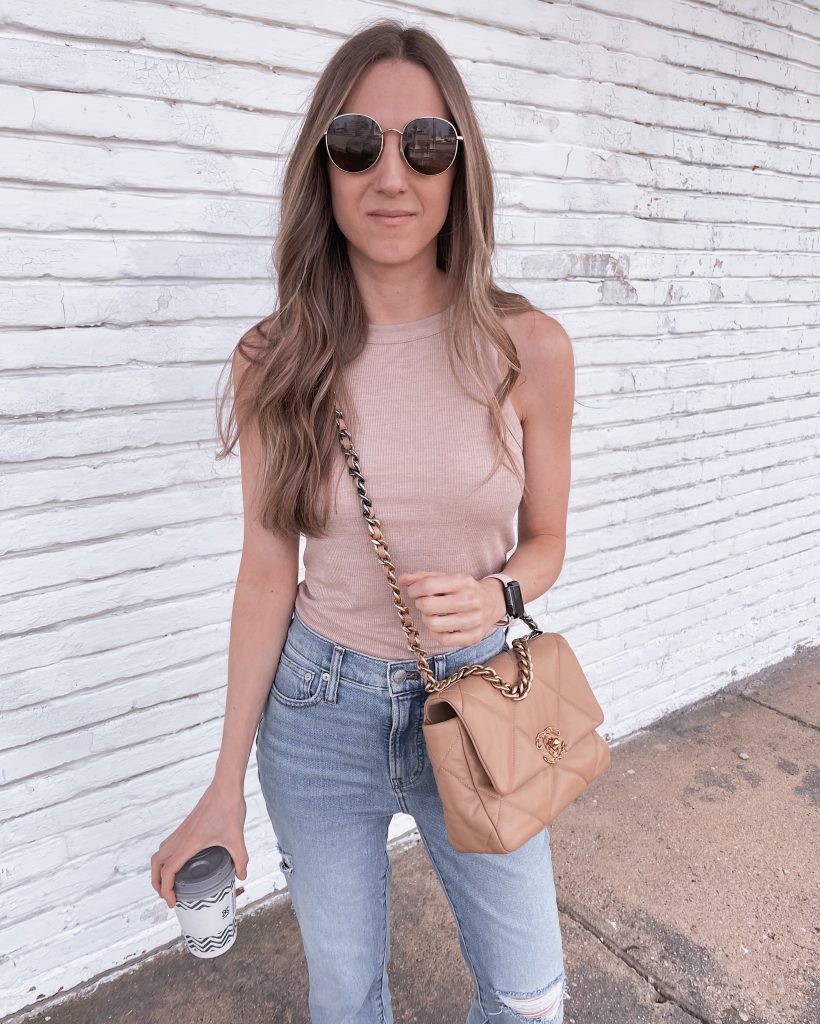 I've struggled with the transition to looser fitting jeans as so many styles are unflattering on my shape. This pair has just enough stretch to stay slimming but still being on trend.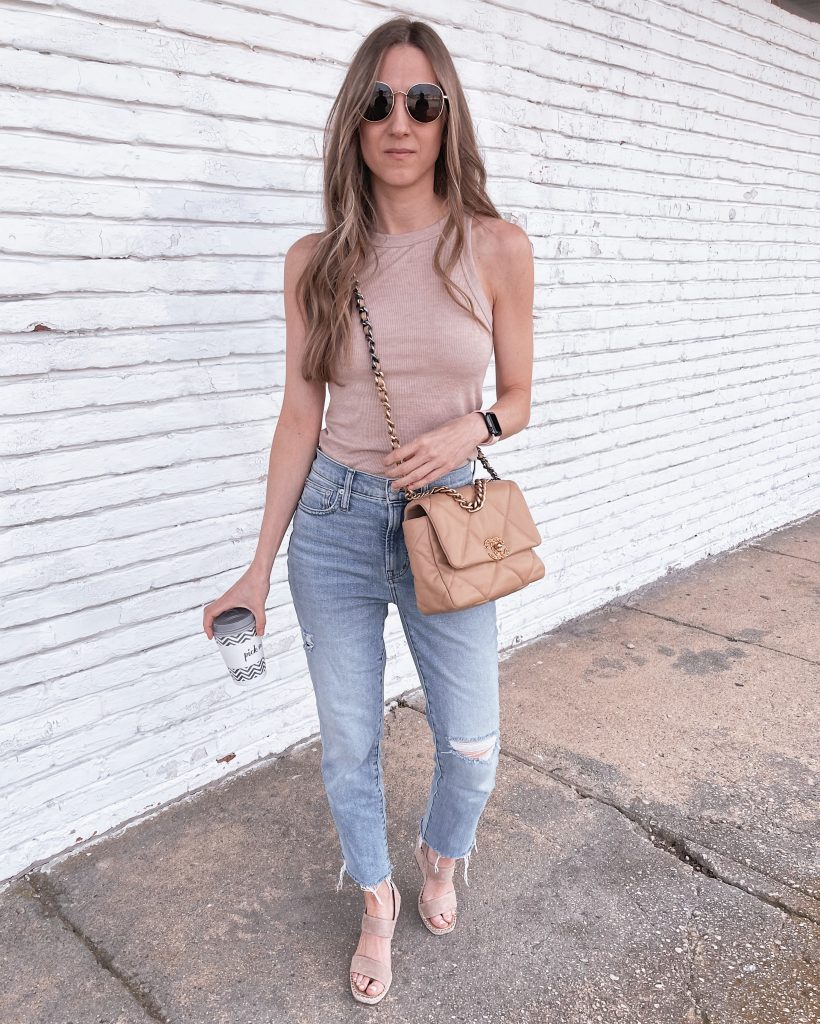 Nordstrom also has a killer accessory department with items that won't break the bank but always look designer. Almost every pair of sunglasses I own are from their trend department- but you'd never know. These are $15!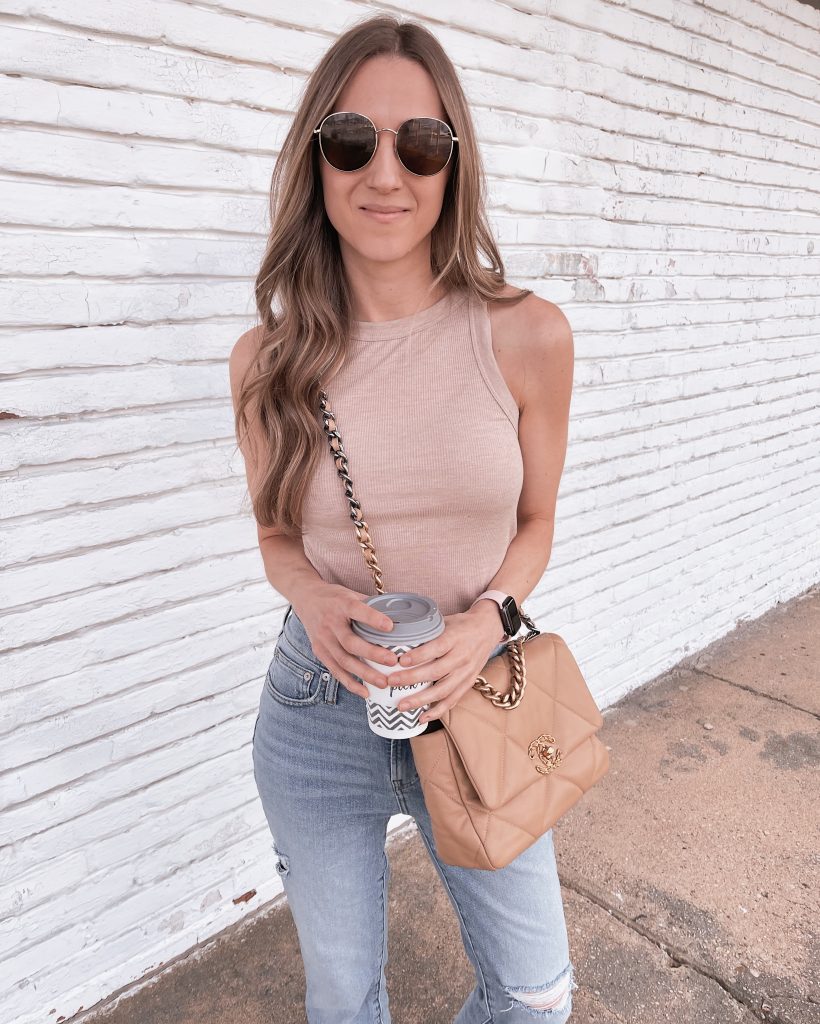 What are some of your staples for Spring transition?