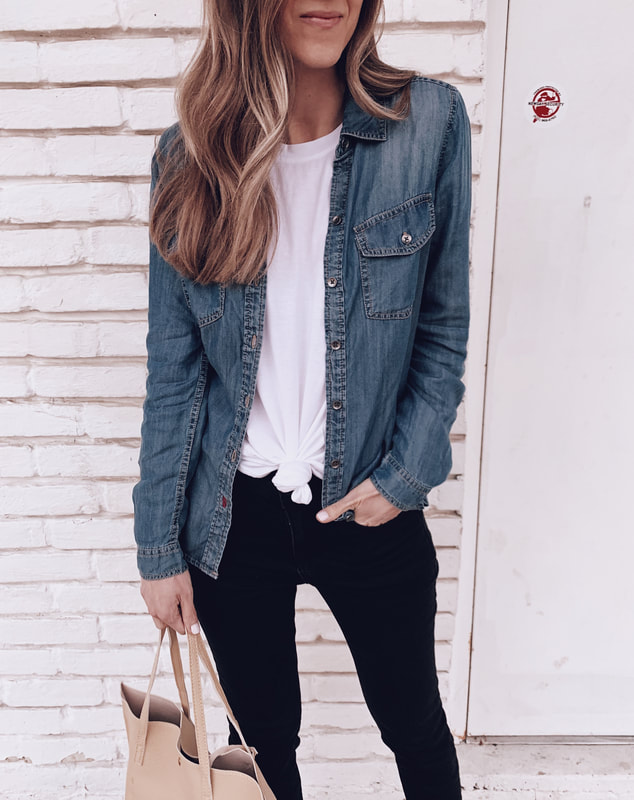 I've been getting a lot of questions lately about my teacher style, and if there's one way to describe it- it's comfy but polished. I learned long ago that nothing helps me through my school day like being comfy- and the pieces from the EV1 line at Walmart are right up my alley.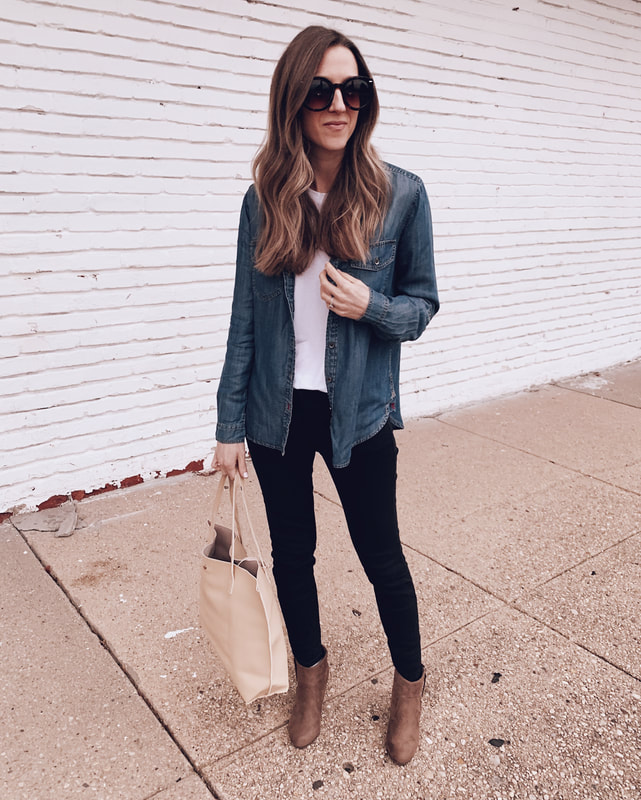 The EV1 line is for everyone and it's a partnership between Walmart and Ellen DeGeneres and it is exactly as you would expect it. Fun, comfy and amazingly soft pieces that help to make you feel good about being YOU. You know that's one of my mantras too so I'm all about this line. Here are a few more of my favorite pieces, I grabbed the chambray dress too! 
I've told you before I am SO PICKY with my chambray but this shirt is amazing. You can wear it now or later since the sleeves convert from long sleeves to 3/4 sleeves for when the weather warms up. It's super soft, runs true to size and is a nice break from wearing a denim jacket every day.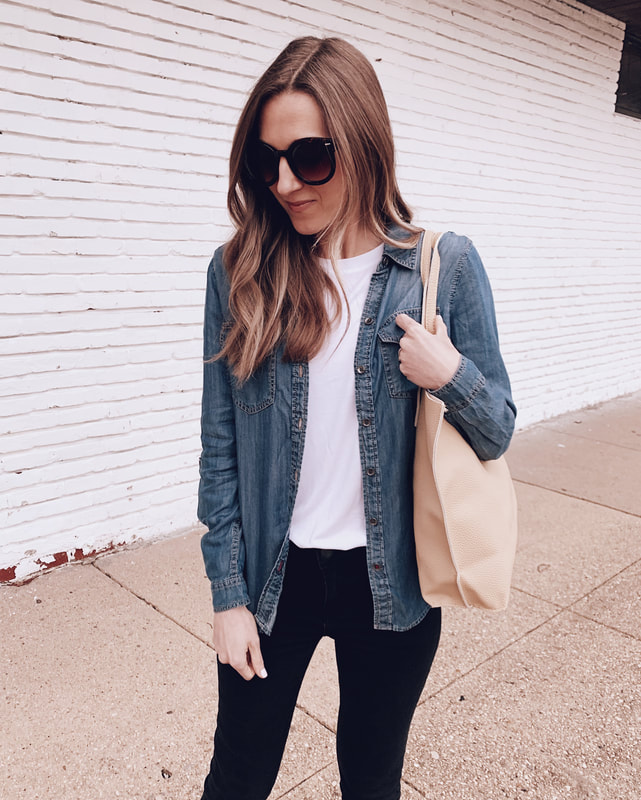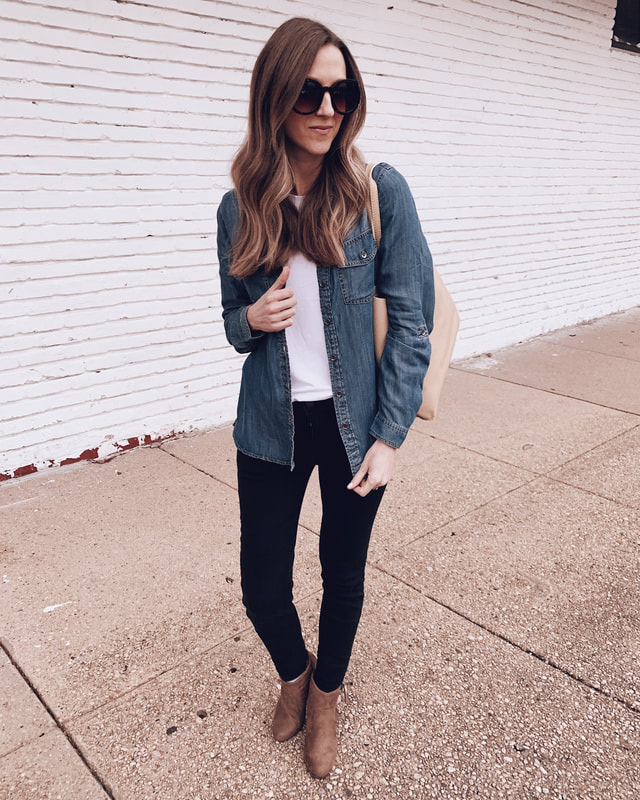 I wear black jeans almost every day and this outfit is polished but still as comfy as can be. These booties are awesome and I love how they go with everything. If you wanted to take this look to the weekend you can easily style this shirt with distressed white denim and knot your shirt up like I did in a few shots here. 
It's the hallway and not the runway for this girl, and this outfit is trendy without being over the top.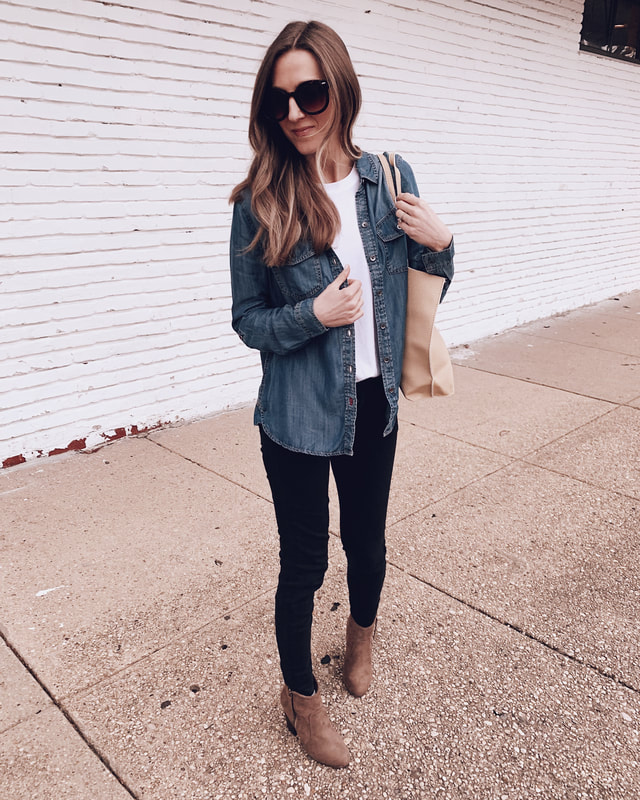 This post was created in partnership with Walmart. All opinions are my own and all pieces selected by me.