Here in New York we don't go back to school until after Labor Day. While June can be pretty hot, for the most part, September is usually bearable. There is nothing like teaching in 90 degree heat with the humidity hitting 90% and air conditioning in the classroom being a pipe dream.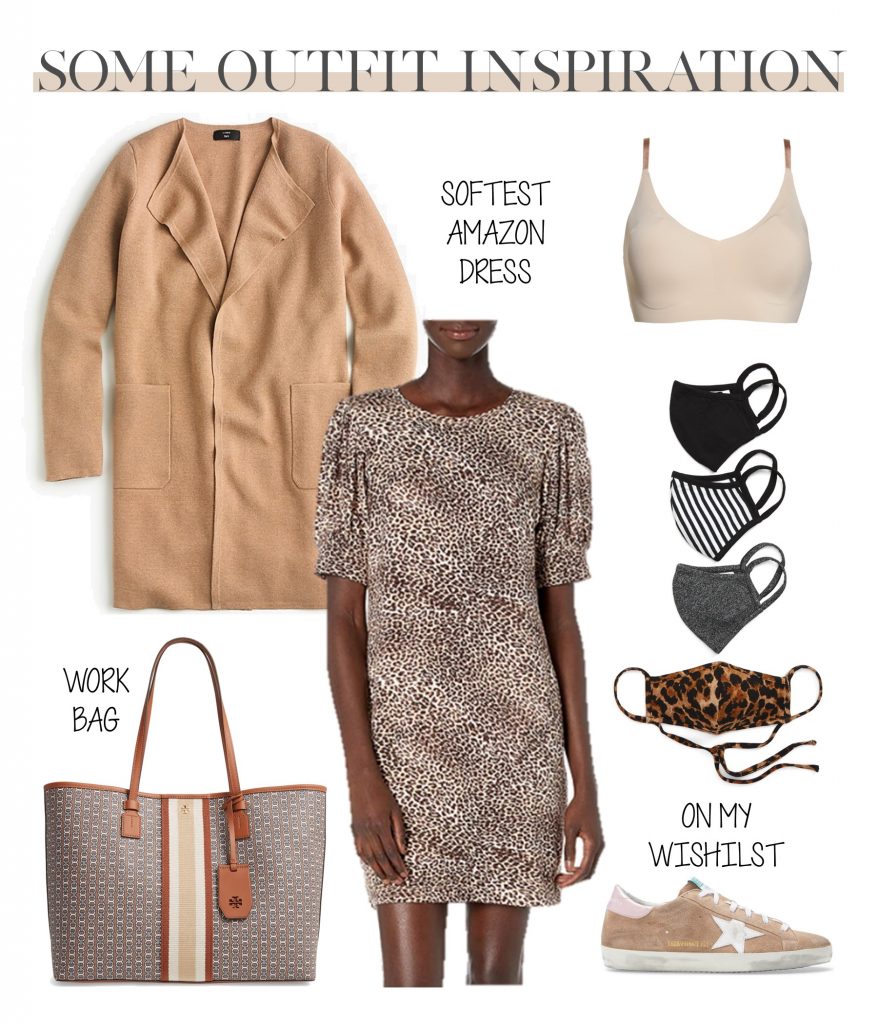 AMAZON LEOPARD DRESS | BRALETTE | SNEAKERS |
BAG (also here) | MASKS | CARDIGAN (size down)
During those times my classroom outfits mainly consist of dresses because they are light, airy, and the closest thing to comfortable. I try to collect a few per year and just reuse the "Dog Days of Summer School Wardrobe" pieces when I need them. Read on for this year's picks.
Because I aim to create a teacher capsule wardrobe of pieces I can re-wear year after year, I stick to dress styles that are timeless. I don't buy anything too trendy and stick with solid colors most of the time. This capsule wardrobe of teacher work wear allows me to confidently head into my closet and easily create outfits for the classroom. Owning fewer pieces means you can sometimes splurge a bit for the better fabrics that will wash well- and if I go the budget-friendly route, I never mind replacing them over time either.
The Tank Dress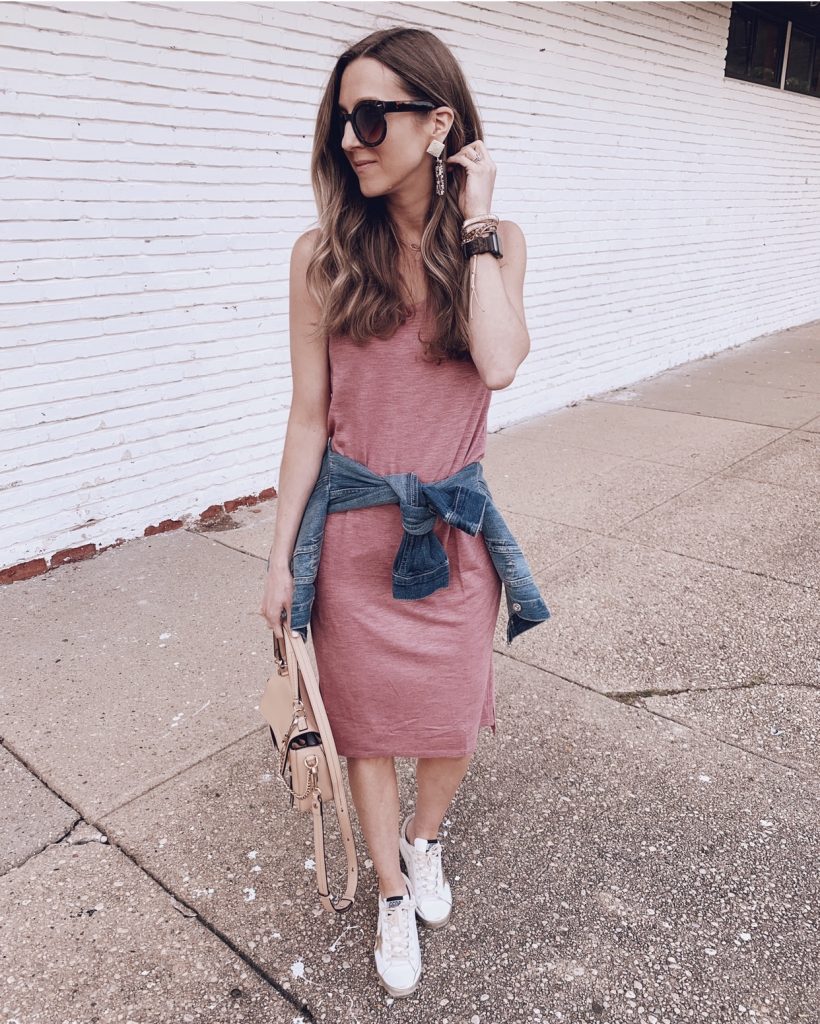 These dresses are lightweight and can be knotted at the bottom for a shorter length. They are easy to wear and help keep you cool in the classroom.

Time and Tru Women's Tank Dress
Can't beat the price here and this dress will be perfect with flats, sandals or sneakers for a more casual teacher outfit.
Linen Blend V-Neck Tank Dress
Linen is a great option for keeping cool and this dress is flattering too! Don't forget the 15% teacher discount here!
T-Shirt Dress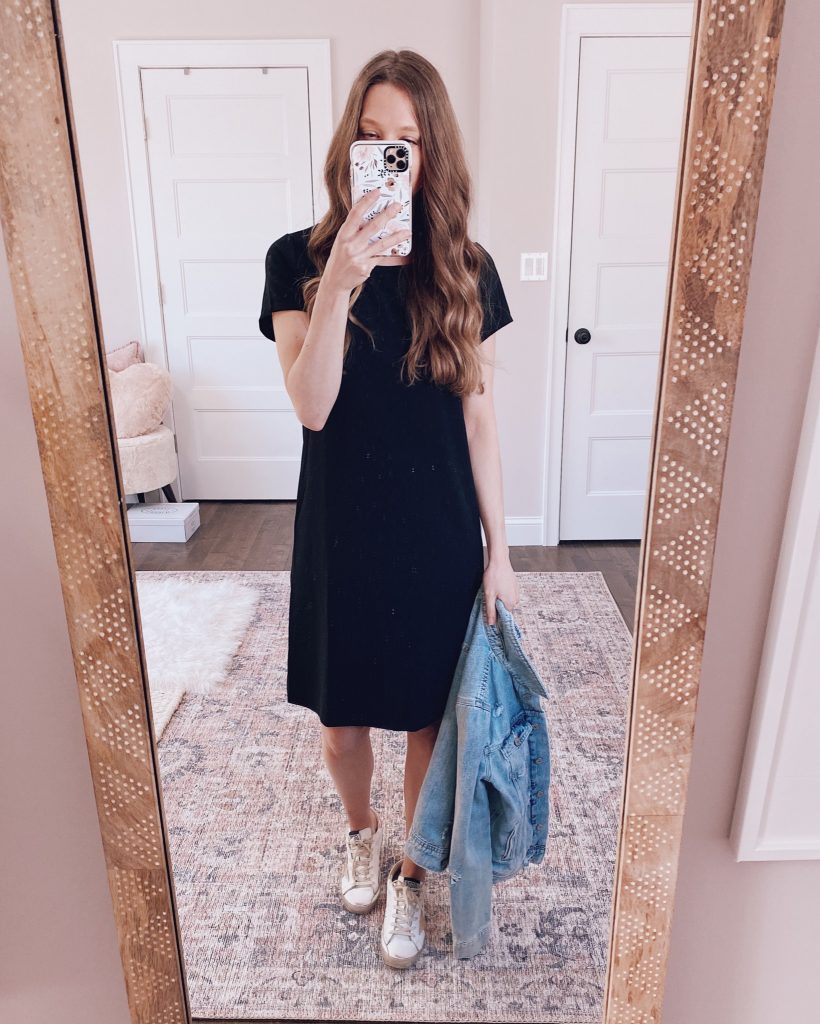 BLACK DRESS (thicker non-tshirt material) – true to size
There's a right way to do a t-shirt dress for work- and I usually go with black. At school, I don't want to look TOO casual but this is always one of the comfiest options to keep cool. Plus they wash well!

Time and Tru Women's T-Shirt Dress with Pocket
This Walmart dress is NOT as form-fitting as it is shown to be here. It even runs a bit baggier, which in the heat isn't a bad thing!
Madewell Tee Dress
Madewell dresses always last and the color of this one is stunning. True to size or size down if in between sizes. Don't forget the 15% teacher discount here!
Amazon Essentials Women's Short-Sleeve V-Neck Swing Dress
Amazon has been stepping it up with their house brands and their items are so soft and comfy. This is another great, budget-friendly option with a bit of a different silhouette!
Dress with Detail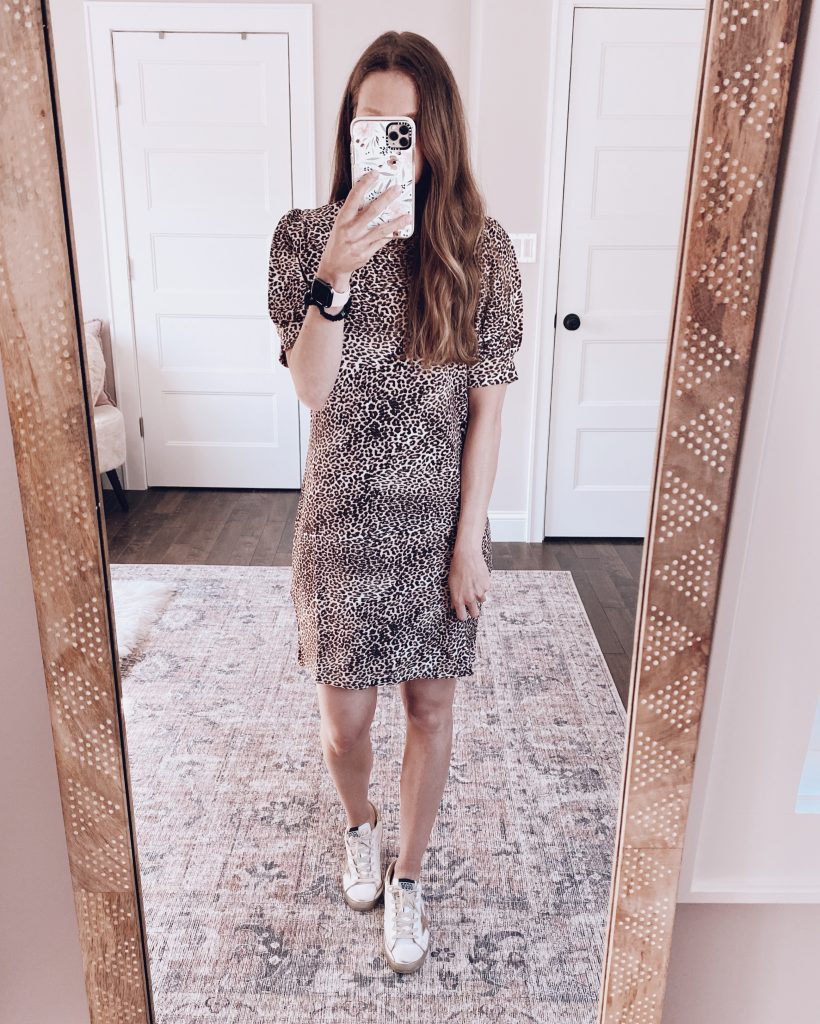 AMAZON LEOPARD DRESS (size up if you're curvy like me)
Sadly there may come a time where you might need to dress up a bit in the awful heat wave. First day of school, open school night and graduation ceremonies are a few of the sweat-filled events I have in my memory. Stick with comfy, light fabrics, but try to dresses with a bit of detail to polish them up. Here are a few budget-friendly choices with just enough flair.

You'll notice that I typically pair these dresses with sneakers (more on that here)- six hours on my feet will do that.
How do you dress when it's hot in the classroom?