Spring is the hardest season to dress for when you're a teacher. I can't speak to other careers- but teaching I can say for sure. Classrooms change in temperature as fast as the weather does here in New York so finding versatile pieces and great layers are a must! Check out some new pieces you're bound to wear 1000 ways this season.
This post is created in partnership with Nordstrom. All opinions are my own.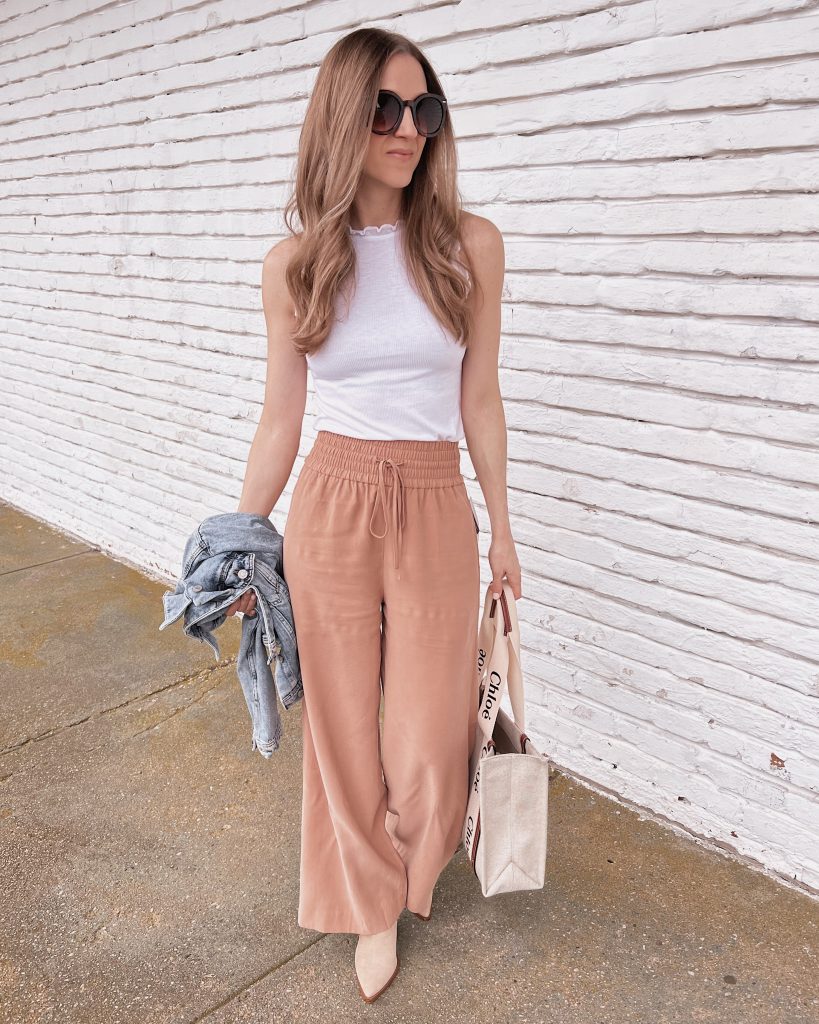 Nordstrom is my go to for everything from workwear to travel wear. It seems they carry the most versatile pieces that can work in so many ways. These pants have taken the Instaworld by storm- coming in amazing colors and being perfect for endless outfits (not to mention comfy).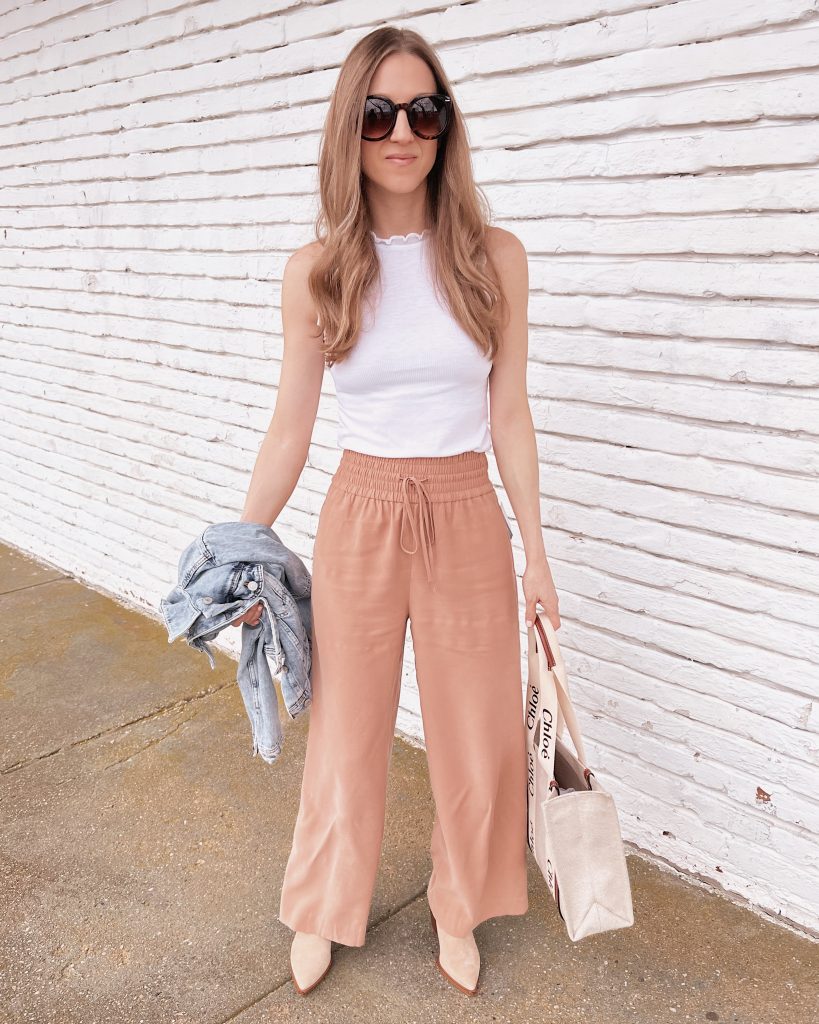 These pants are comfy and polished so you can wear them so many different places. They are just as easily dressed down with a tee and sneakers as they are dressed up with a polished tank and some boots or sandals.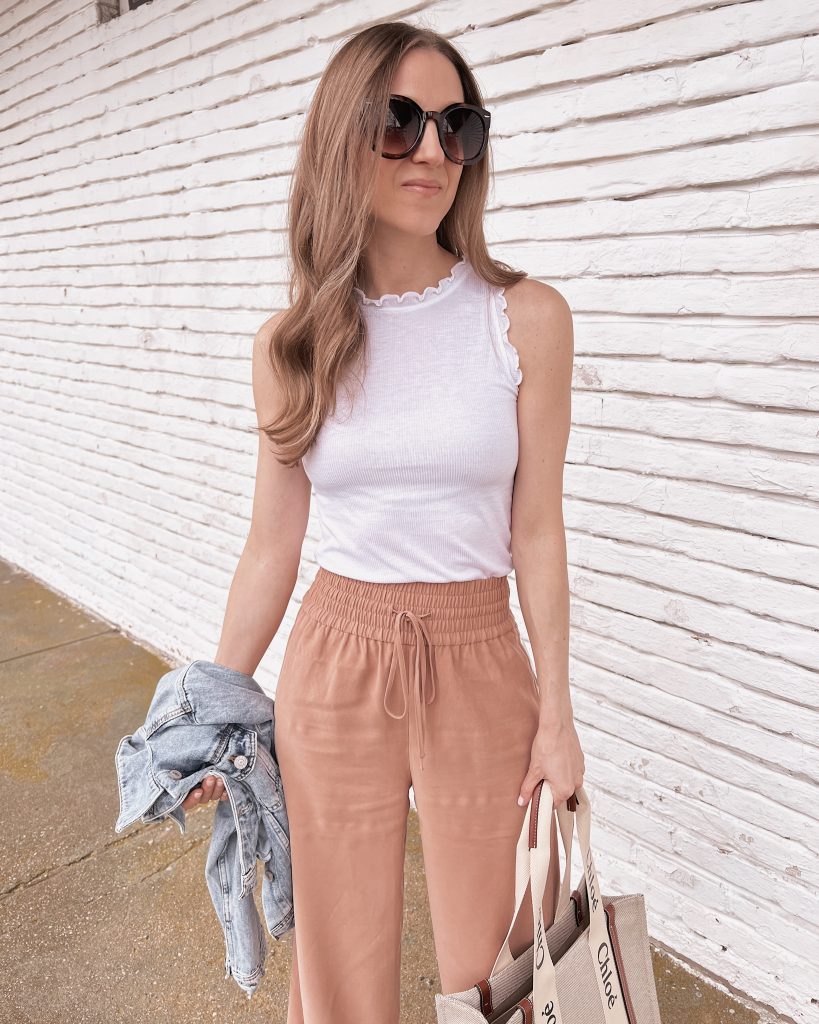 This tank is such a great staple for workwear or even date night. It layers effortlessly if it's still chilly where you are- and the details add just enough polish to any outfit. It's on sale right now too!
Having versatile basics in your closet will always pay off season after season. What are your go-to's?