The best thing about capsule wardrobes is that every piece inside prides itself on versatility. There are tops that layer for work or wear alone on the weekend. Pants that are perfect for a tropical vacation – or dressed up for the office. By focusing on versatility- you can build a wardrobe that works harder than you do.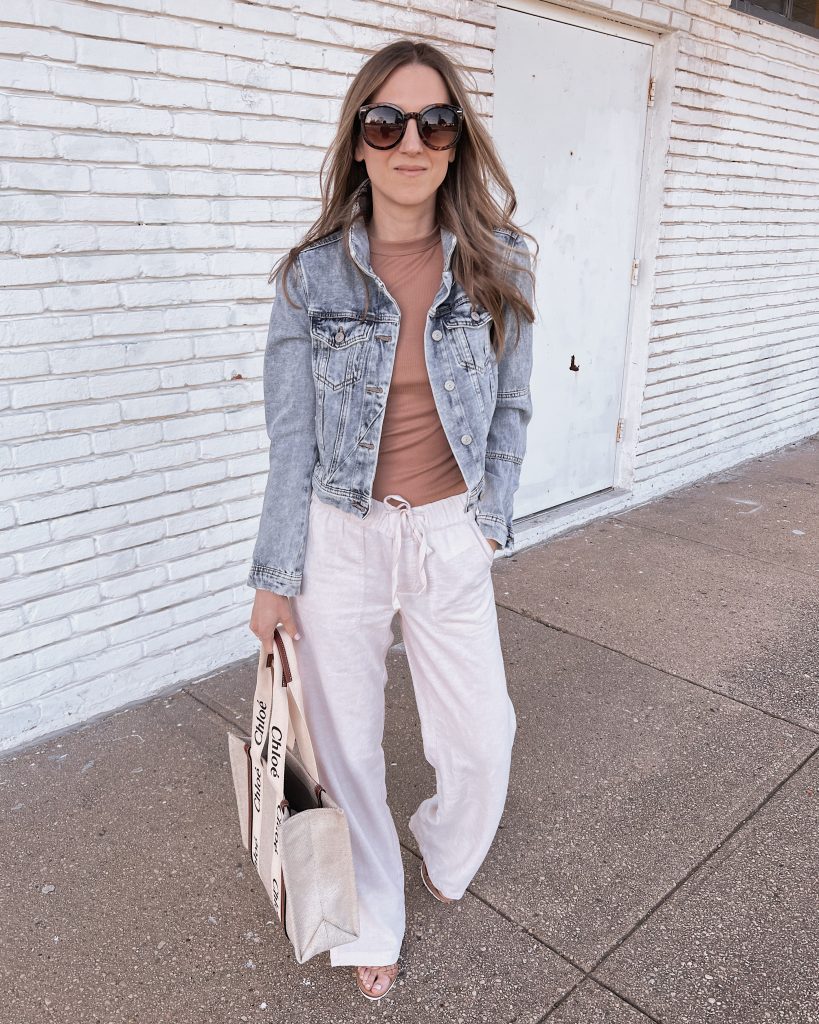 This post was created in partnership with Nordstrom. All opinions are my own.
I've always found it hard to dress for Spring. It's my least favorite season to dress for. Because of that, I try to stick with formulas and basics that are easy- so it takes the guesswork out of putting outfits together.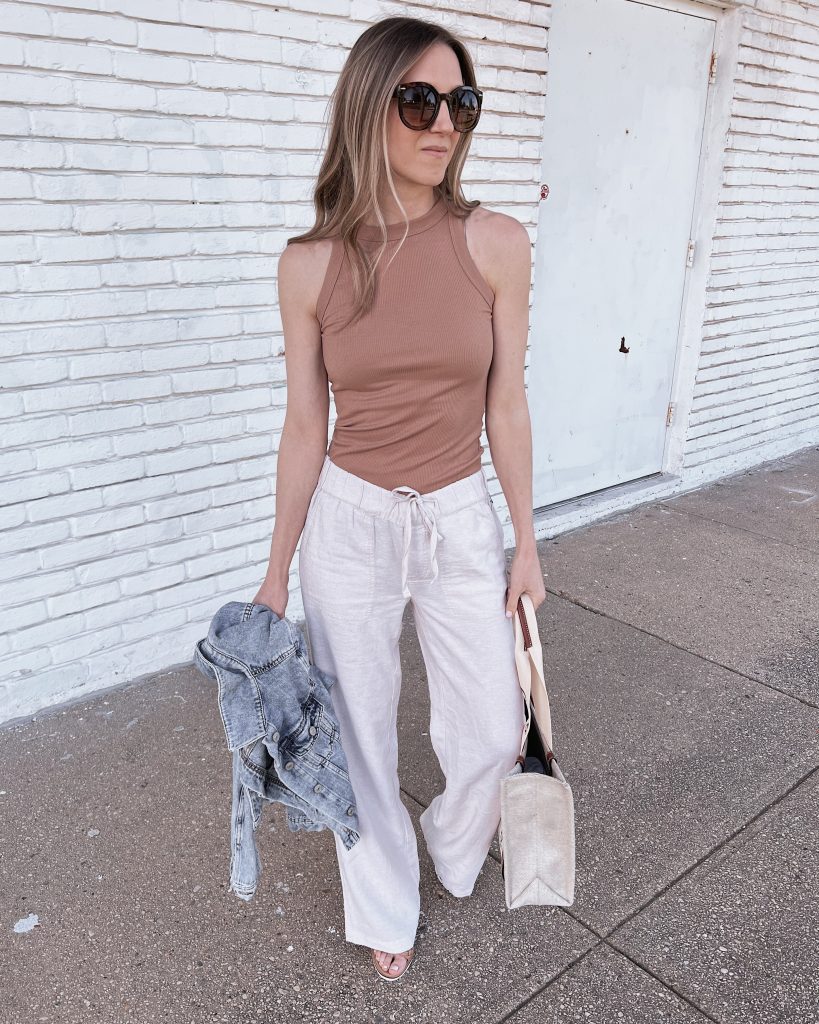 What I love about shopping at Nordstrom is that anything I purchase feels like a forever purchase because of versatility and quality. Wide leg pants have been a go-to for me for as long as I can remember. Dress them up with a wedge sandal or down with sneakers and you look like cool times ten. Here's some great shoe options.

These wide leg pants are amazing because they are linen and so Spring and Summer ready. Linen can be tricky for me- sometimes more itchy and stiff than I'd like- but these are super soft and comfy.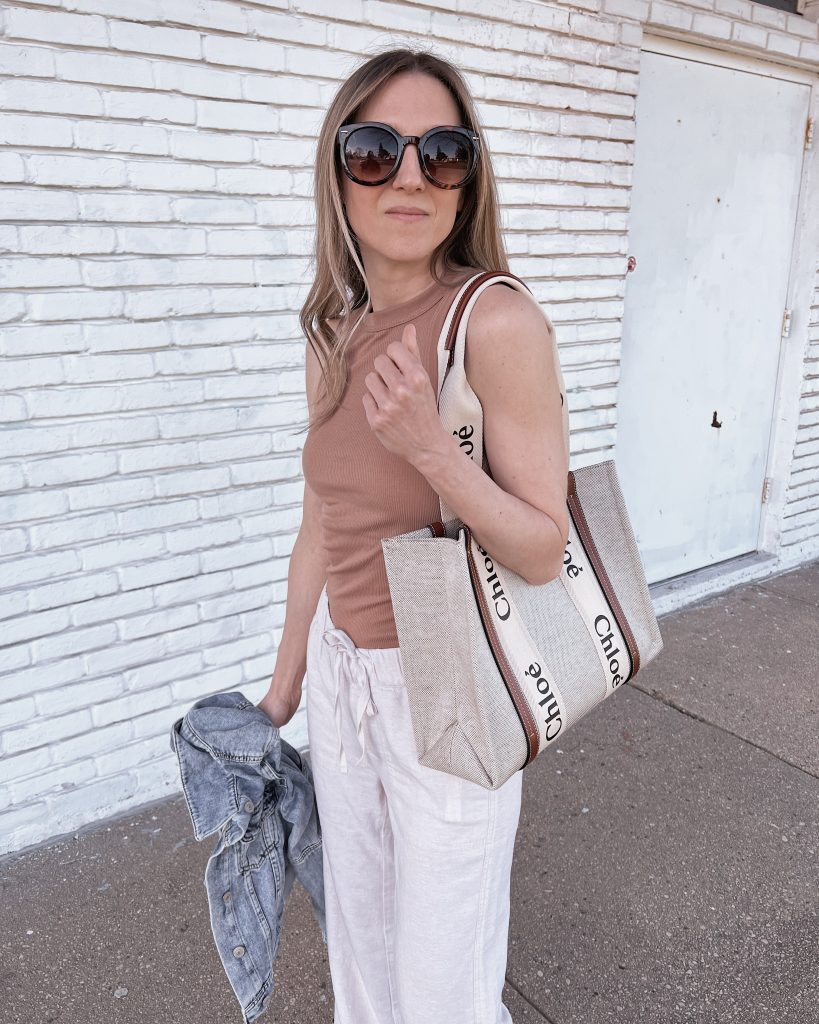 Whenever I'm wearing wide leg pants I like to wear a more form-fitting shirt to offset the silhouette – but then layer a jacket to make it more forgiving.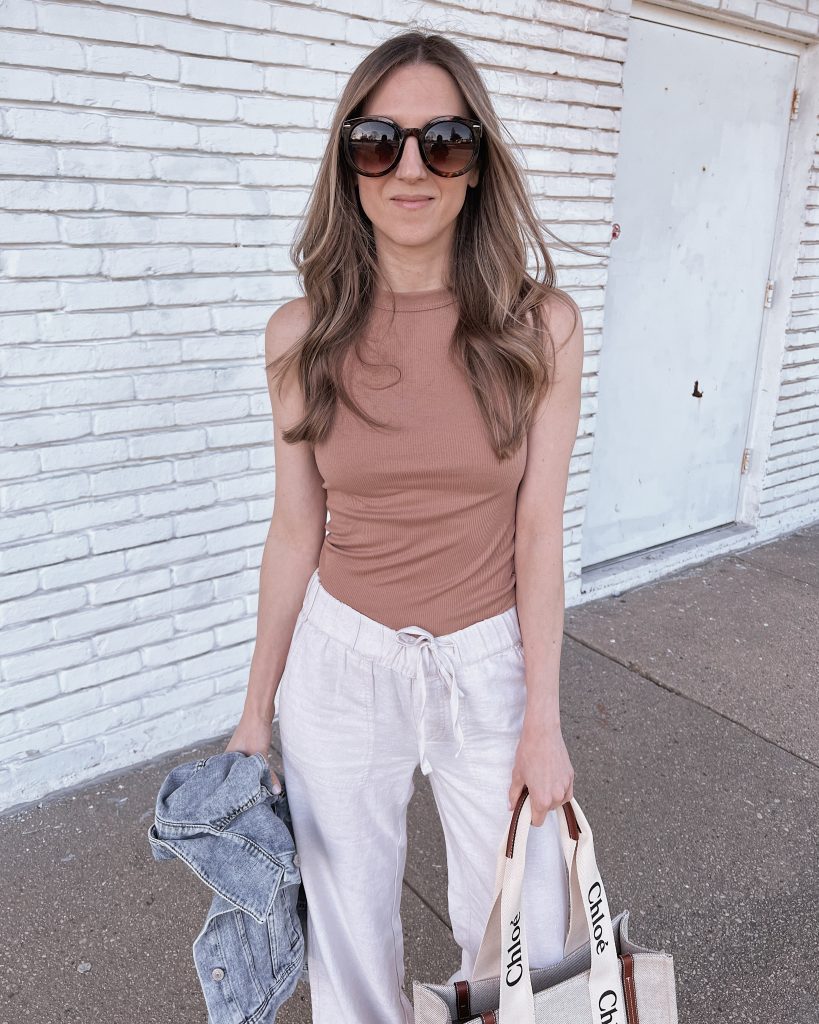 What's your favorite pieces for wardrobe versatility?