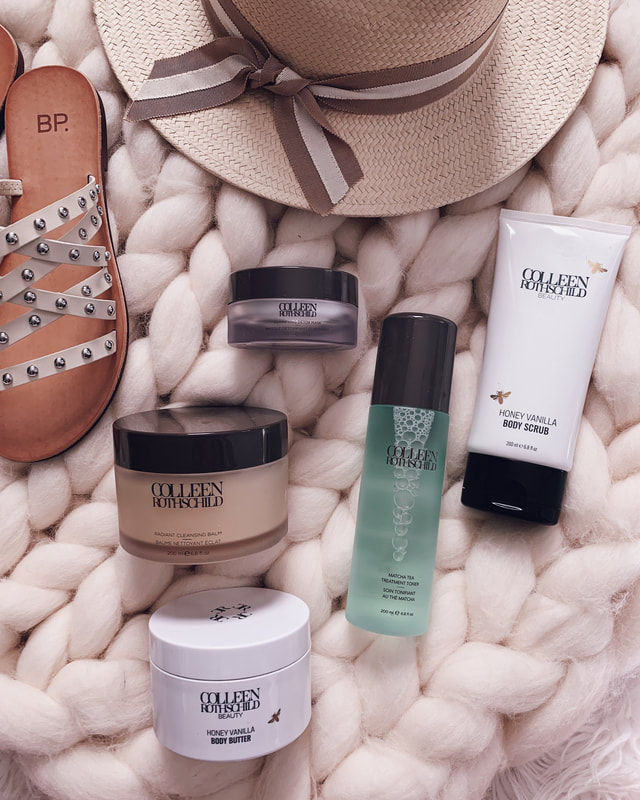 I stumbled upon the Colleen Rothschild brand when I was in Dallas about a year and a half ago. If I'm being honest, I hadn't heard of it, but I got a few samples while I was at a blogging conference and thought I'd see what I thought. I can remember the first time I used the cleansing balm I still use to this day… I leaned towards the mirror because I was pretty sure the glow I had was the hotel bathroom lights… right? Wrong. It really WAS my skin all thanks to this new brand. Read on for why I love it and some answers to your questions too!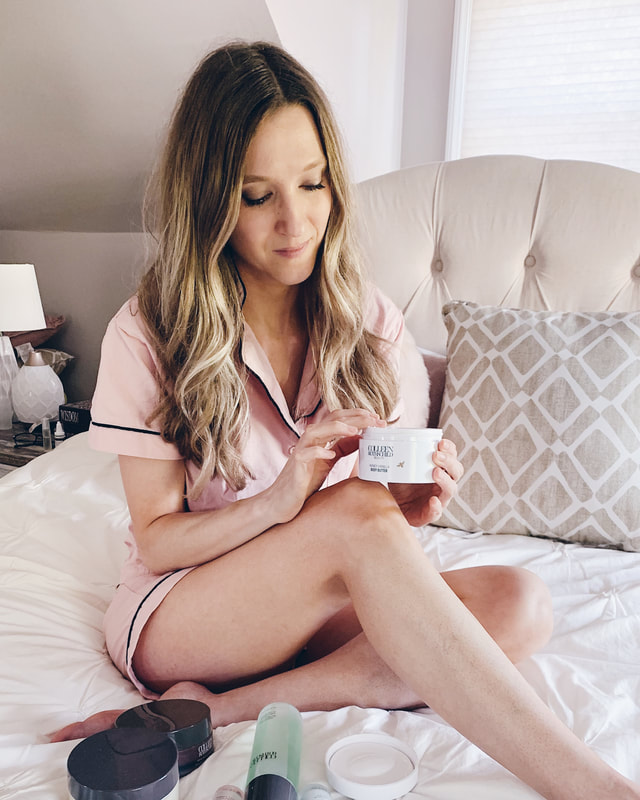 After falling in love with the cleansing balm, I had to get my hands on more of this line's products. The first thing I'm always checking for is the ingredients- do the products have formaldehyde? Sulfates? Luckily it's a big no from Colleen Rothschild so I knew we were a good match.
In the year's time I've tried almost all of her products. I've tried her oils, serums and most recently- her bath and body line. Every product feels luxurious and nurturing to my skin. As you know, I have sensitive skin and have never had an issue with any of Colleen's products. They don't break me out and they pair amazingly well with any other treatments I may have.
Cleansing Balm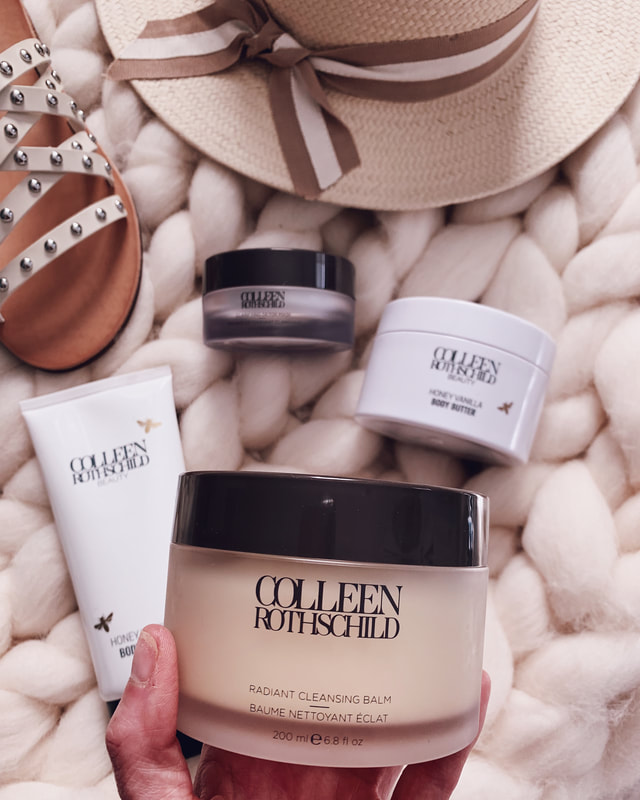 I have tried quite a few of these cleansing balms and hands down, Colleen Rothschild is the BEST. I've been addicted to this since first use and it leaves my skin glowing and so soft! I love that it takes makeup off in one step too!

Complete Eye Cream
This is the newest product I have tried and it's awesome. My eyes are so sensitive to creams and serums and this one is a staple. It never irritates my eyes and leaves my skin SO soft. I had to wait awhile to snag one since it sells out like hot cakes!

Matcha Toner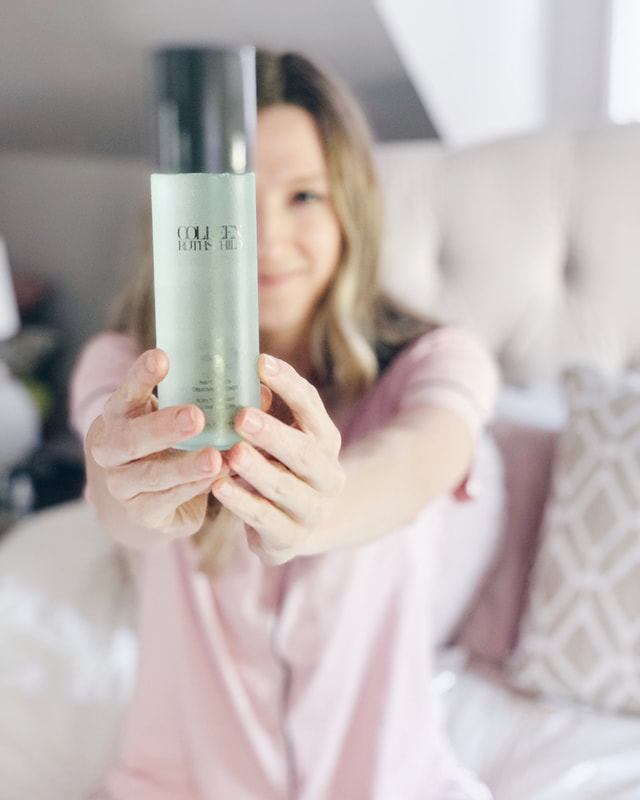 I had requests from you to review this toner. Toner is definitely a step I tend to skip- it's hard for me to find one I really love. I didn't have high expectations but wow was I wrong. This toner leaves my skin SO soft! It smells amazing and helps my skin redness. It's so soothing and I look forward to using it. Imagine that.
Retinol Serum
This serum is super gentle despite having retinol in it! I love how soft it leaves my skin and it never ever left my skin red or angry. I am able to use this every night under my moisturizer without any problems or irritation.


Body Butter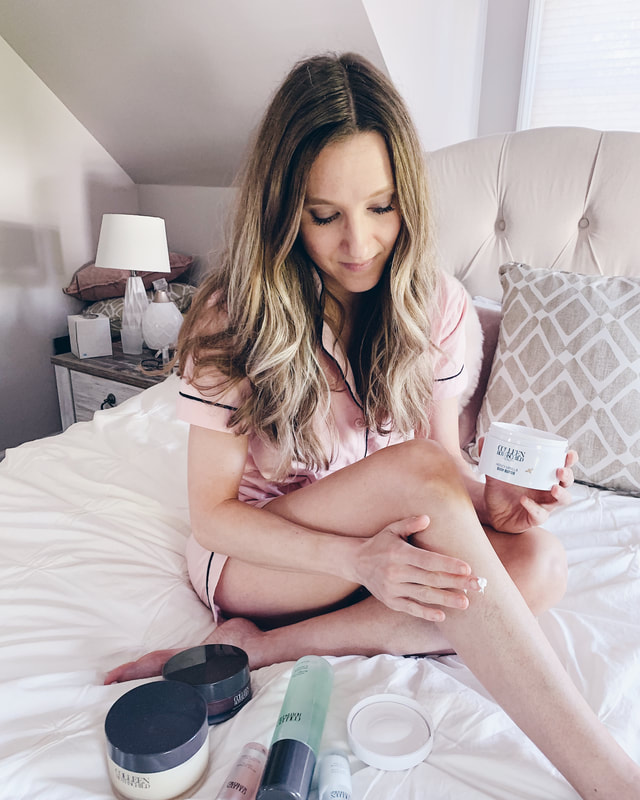 I've been loyal to one body butter for YEARS but when it came time to use some of my new sunless tanning drops- it wasn't playing nice. I had the opportunity to try this body butter and I fell in love with it. It leaves skin SO soft but not the LEAST bit greasy. The game changer is when I paired it with my sunless tanner and it gave amazingly even color and left no residue.

Charcoal Detox Mask
Last but not least is the charcoal detox mask. This mask is a game-changer! It erases my pores and evens out my skin. I love how invigorating it feels and I loved the glow I got after!

This post was created in partnership with Colleen Rothschild. All opinions are my own.