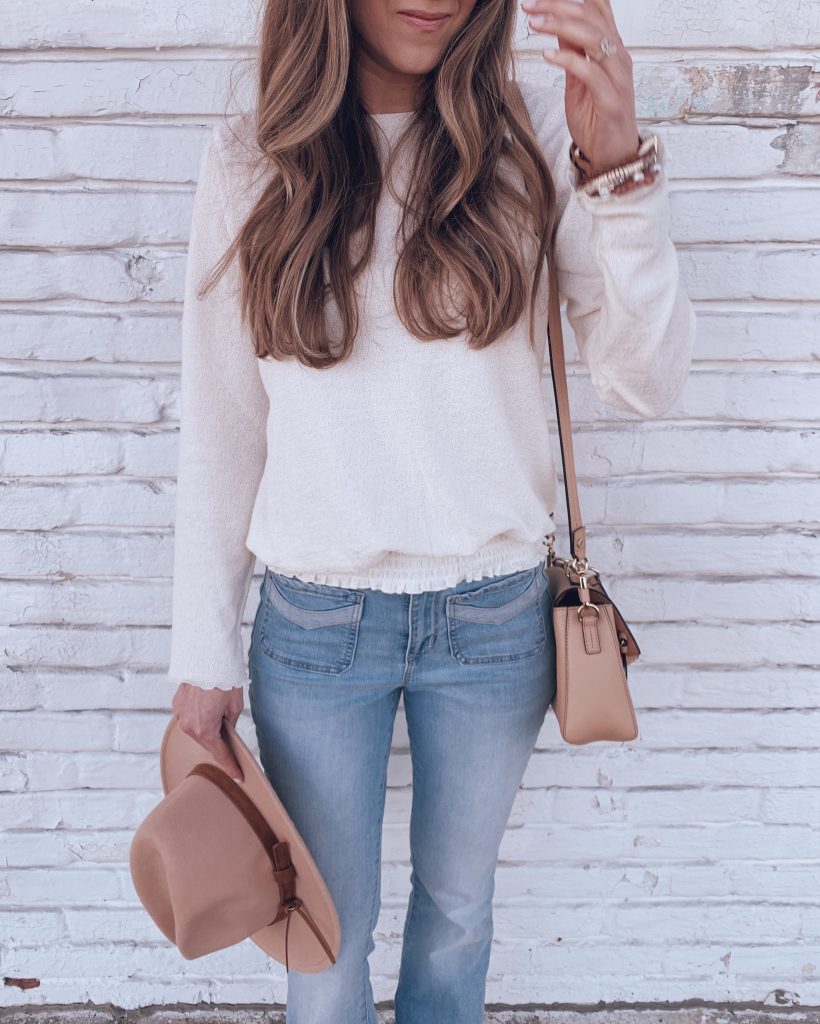 It takes a bit of time for things to warm up here in New York and we often joke that we don't see Spring at all. That said- we are at least able to layer a bit less – and over the years there are certain pieces I keep in my closet for that hard-to-dress-for-Spring weather.
This post was created in partnership with Walmart. All opinions are my own.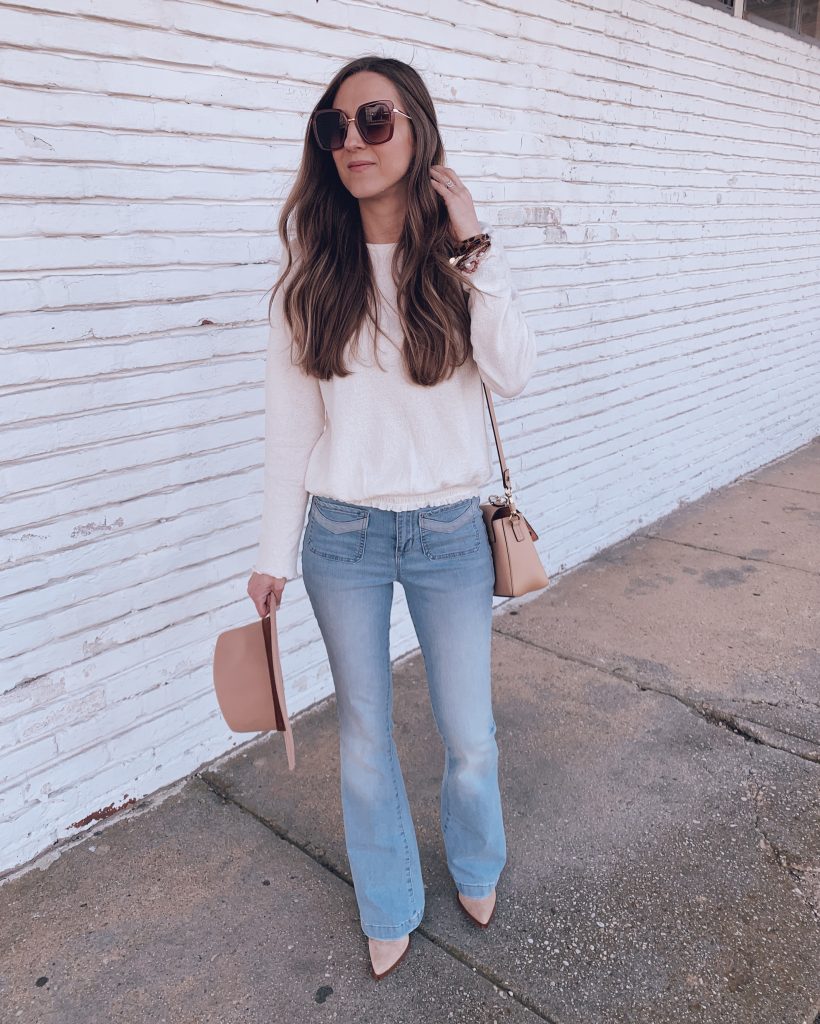 When I was packing up our house and my clothes I had to laugh because I didn't have much in the ways of Spring clothing. That's likely because I have more of a capsule for this time of year- being as the weather is usually TOUGH. It starts cold in the morning and winds up warm- and day to day it changes immensely. Because of this I always look for staples pieces that will last me years- but won't break the bank. Then- I wear them half to death.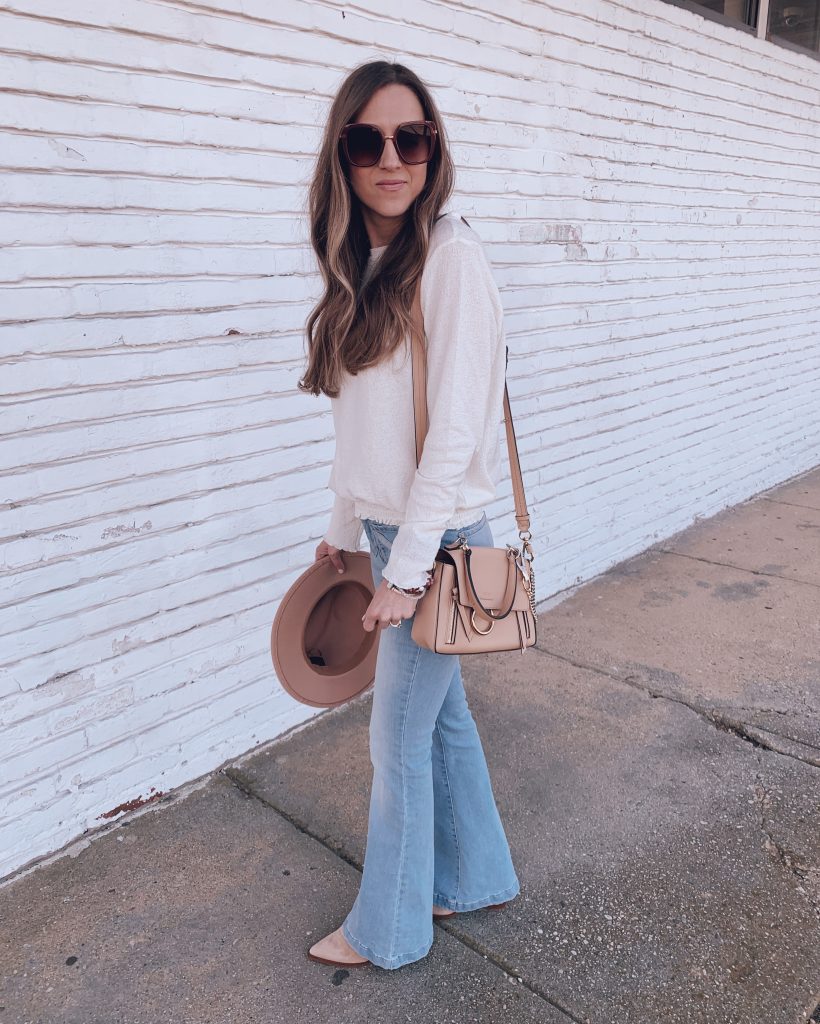 Walmart has some of my favorite brands for these staples and I hit the jackpot with this top. It looks designer and will literally go with ANYTHING.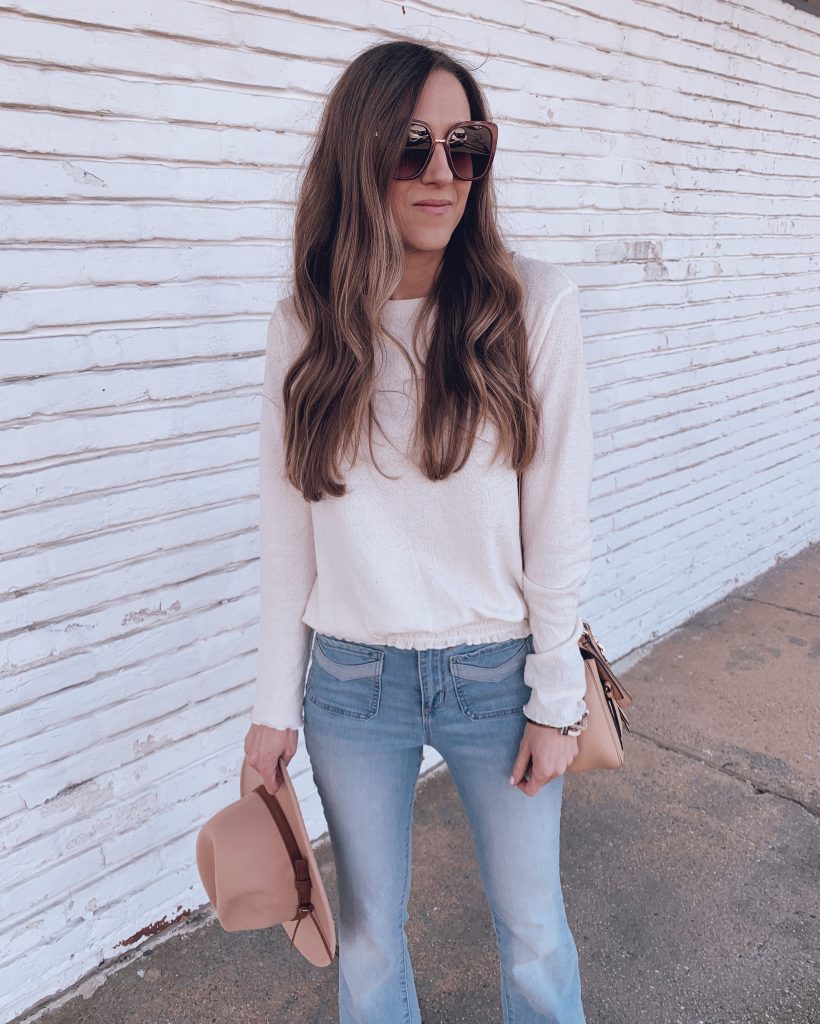 It's no secret I love flare jeans year-round but there's something meant-to-be about flares and springtime. The pocket detail on this light denim pair makes my heart happy. They are under $30 and SUCH a steal! They feel like pjs and look amazing with everything!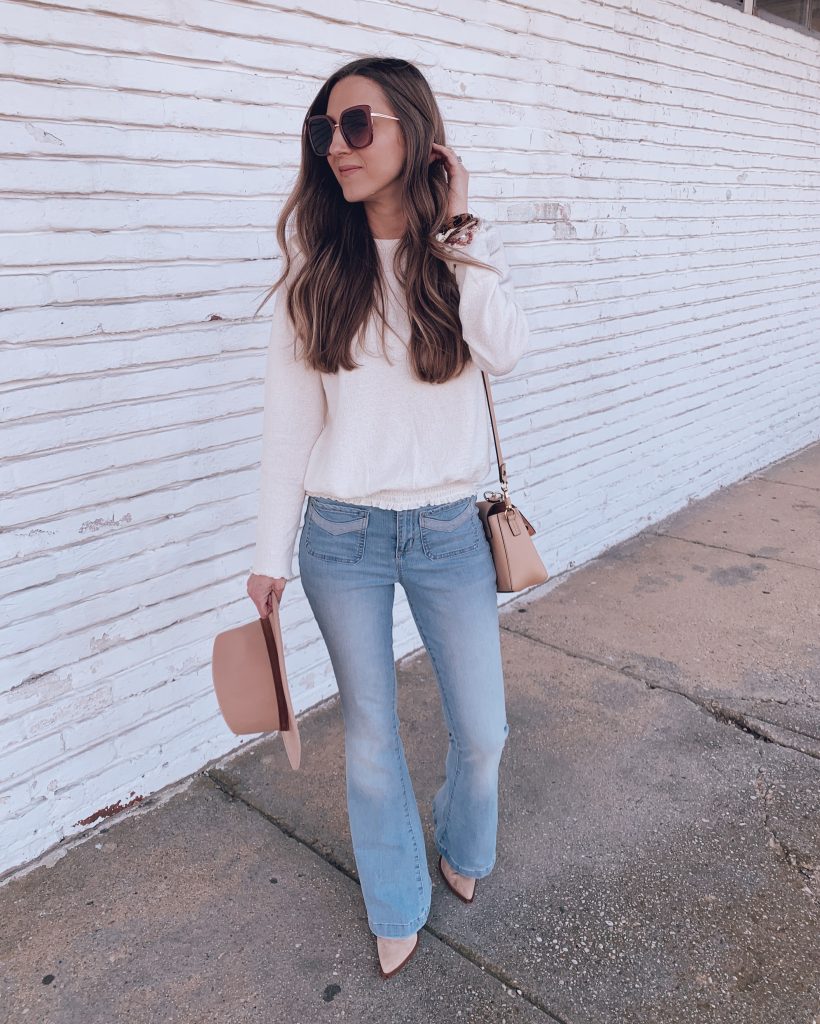 What are some of your Spring wardrobe go-to's?