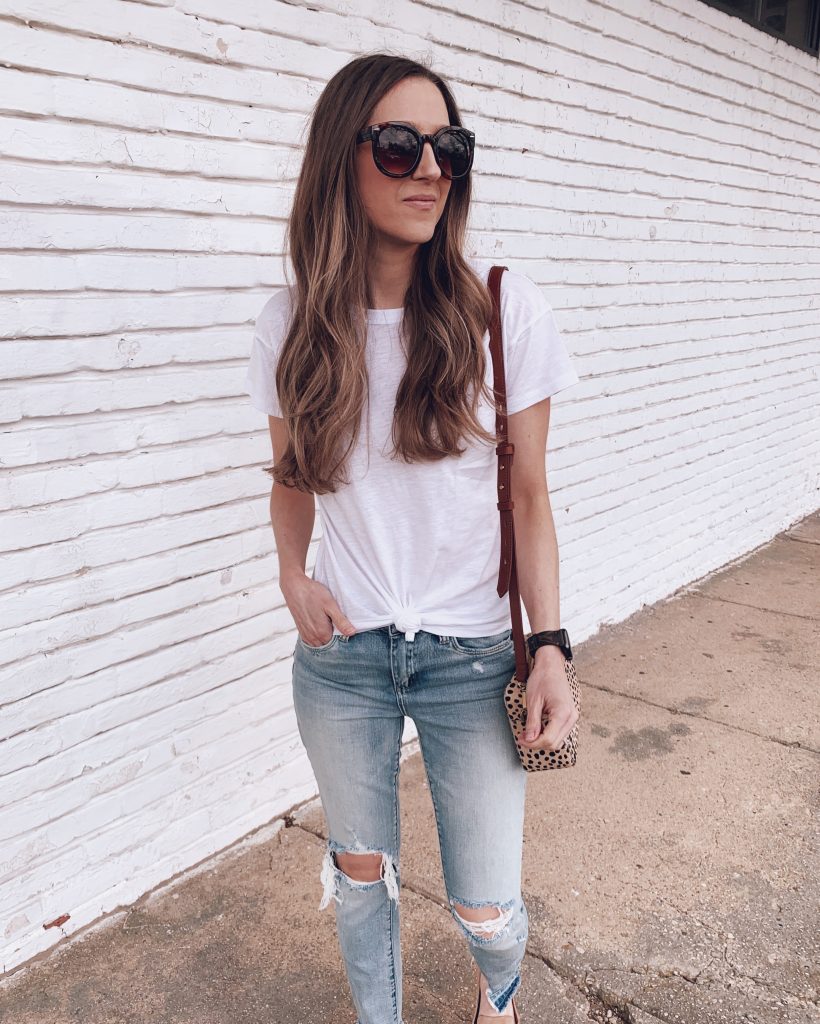 Spring has officially come and it looks NOTHING like any of us expected. Times are, well, strange. The majority of us are in a quarantine situation- and it takes a bit of effort to put on anything other than pajamas if we are forced to work from home for two weeks. But believe it or not- even me- the world's most introverted introvert- has made an effort to ditch those pj's most days. Here's what I'm wearing instead.
This post was created in partnership with Nordstrom. All opinions are my own.
There's no doubt that staying in pj's all day is my dream- but that doesn't always work out well for my productivity, confidence or overall well-being. I can remember years ago being under-the-weather at work and someone said "Why are you all dressed up then?" and I said "So I can overcome it." Mind over matter I suppose.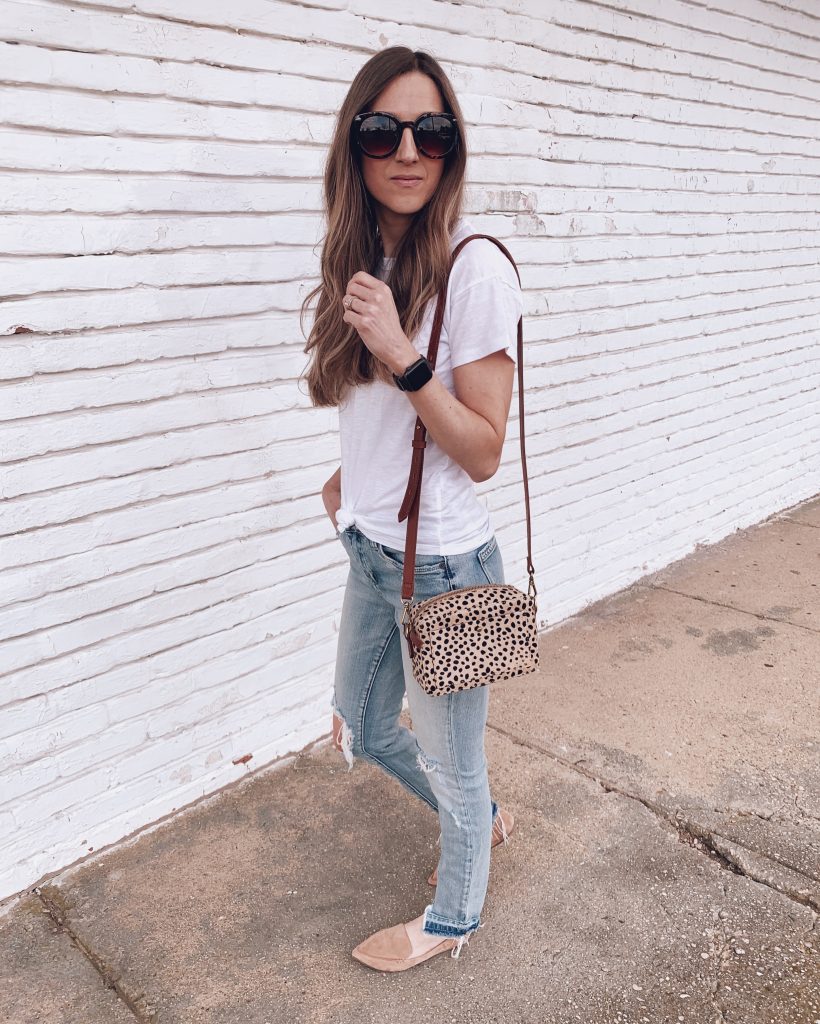 So in these very uncertain times, I do encourage myself to put myself together each day- it's part of my Stay Well Plan. That said I am reaching for comfy basics I don't even have to think about. Nordstrom is my go-to for all of these types of pieces- and when they are having an unprecedented 25% off site-wide sale– you stock up! I'm grabbing so many of my most-worn pieces at an amazing discount.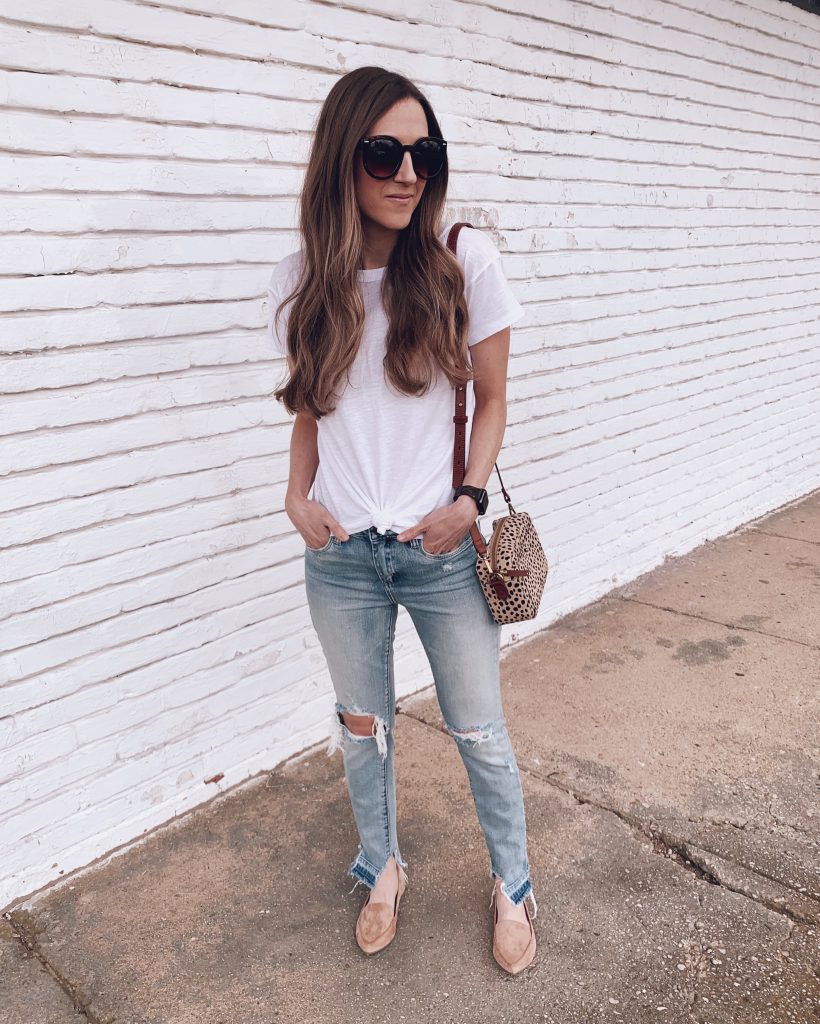 BlankNYC jeans are notoriously one of my favorite brands of jeans. They wash and wear SO well. It's not always true that jeans get better with each wash but these do. Over time they get softer and softer and more comfy than the last time I wore them. They always sell out like hot cakes- with good reason- and with this sale- they don't stand a chance of lasting! This pair is PERFECT for Spring (whether that's out and about or comfy on the couch!)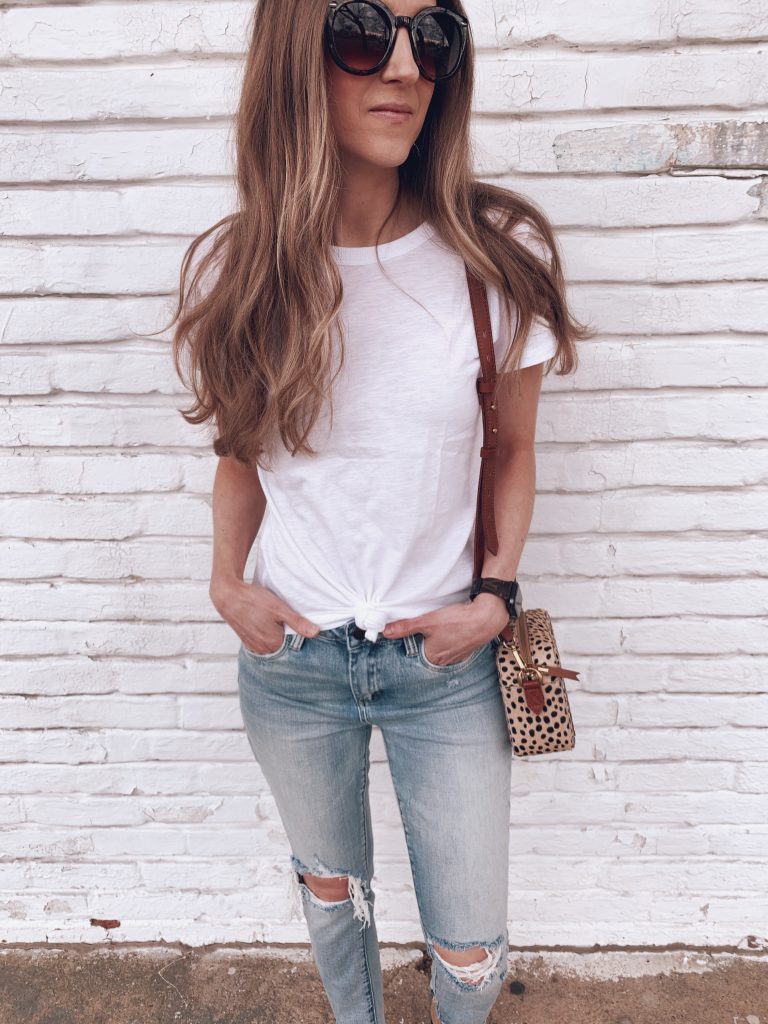 Pair them with the world's best white tee and you've got an easy outfit that looks anything other than frumpy. This tee from Madewell is a go-to for me and I love that it is thick enough to be opaque while still being super soft and comfy. I am stocking up on other colors while I have the chance.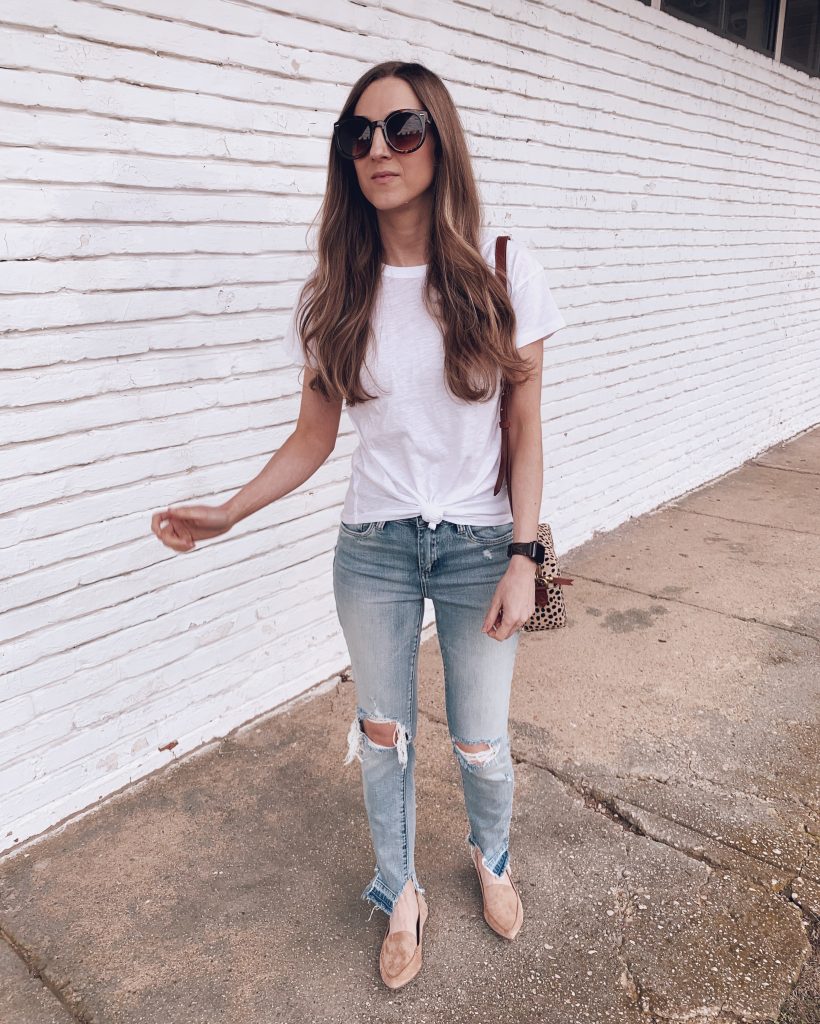 There is no doubt that this world crisis something we have never seen- and something we will never forget. I'm doing my best to hang on to any normalcy I can and to bring joy where I can- to others and to myself. Getting dressed each day helps me feel well- and that is the single-most thing I am hoping to be feel each day.
What's part of your stay-well plan?