Working from home these days does have some comforts. No commute, no traffic and well- comfy clothes. It's super easy to crawl into pajamas and never want to come out. Why not? I've been doing that myself. But then I started to realize that my energy was in the toilet- and I was just feeling LOUSY. I was talking to a friend of mine and she said "I'm so sick of leggings and sweatshirts- I don't feel good about myself." Who would have thought being that comfortable could make someone uncomfortable?
Thank you to Nordstrom for sponsoring this post. All opinions are my own.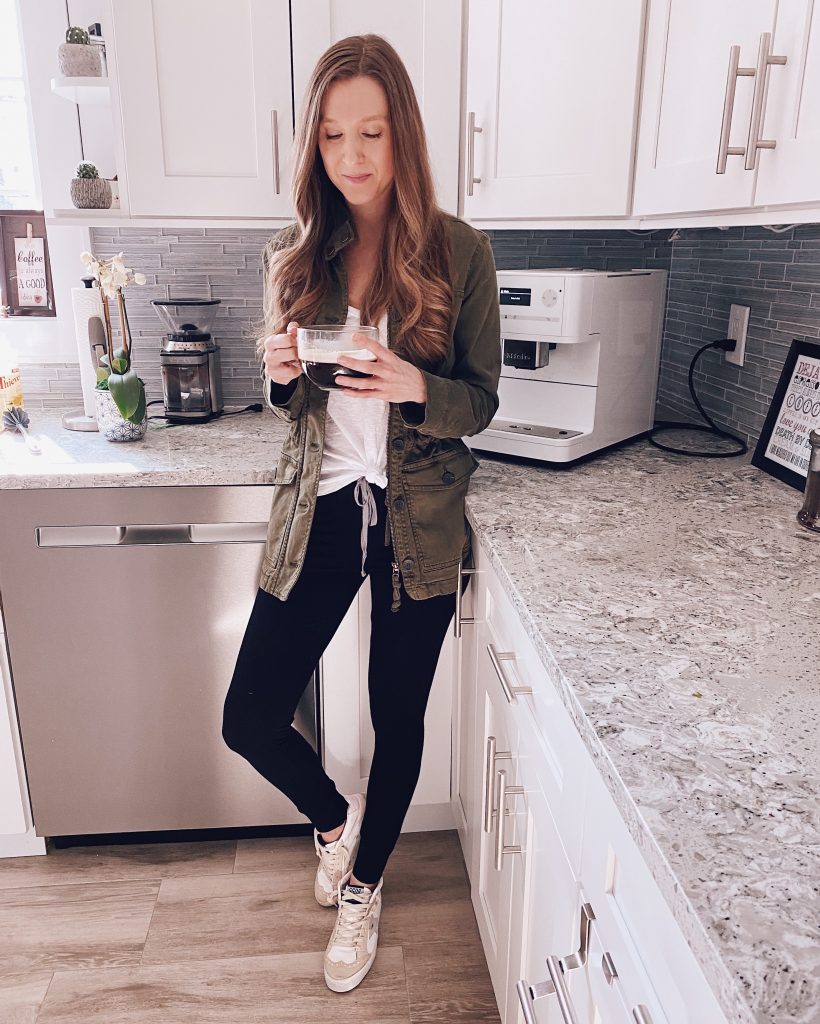 I can remember growing up and being with my mom. She had an effortless style- to say the least. Less was more with here and she was almost always comfortable- that said- she rarely looked unkempt. As we find ourselves in this situation now, I find myself channeling her more than ever. Whenever times were tough she would stand in the kitchen and drink her coffee, finding stillness in the chaos.
Navigating these new waters has been tough for us all. Changes of routines, new challenges, and being surrounded often times by uncertainty and stress. It's easy to want to put ourselves on the back burner- to skip the workout, the meal or even the shower- and it is easy to skip getting dressed altogether. I find that the less structure that is required of me- the less productive I am.
This past week I changed some things that have been helping me stay grounded. They may not work for everyone, but they have been helping me immensely. I've prioritized eating well, working out and most of all- getting dressed.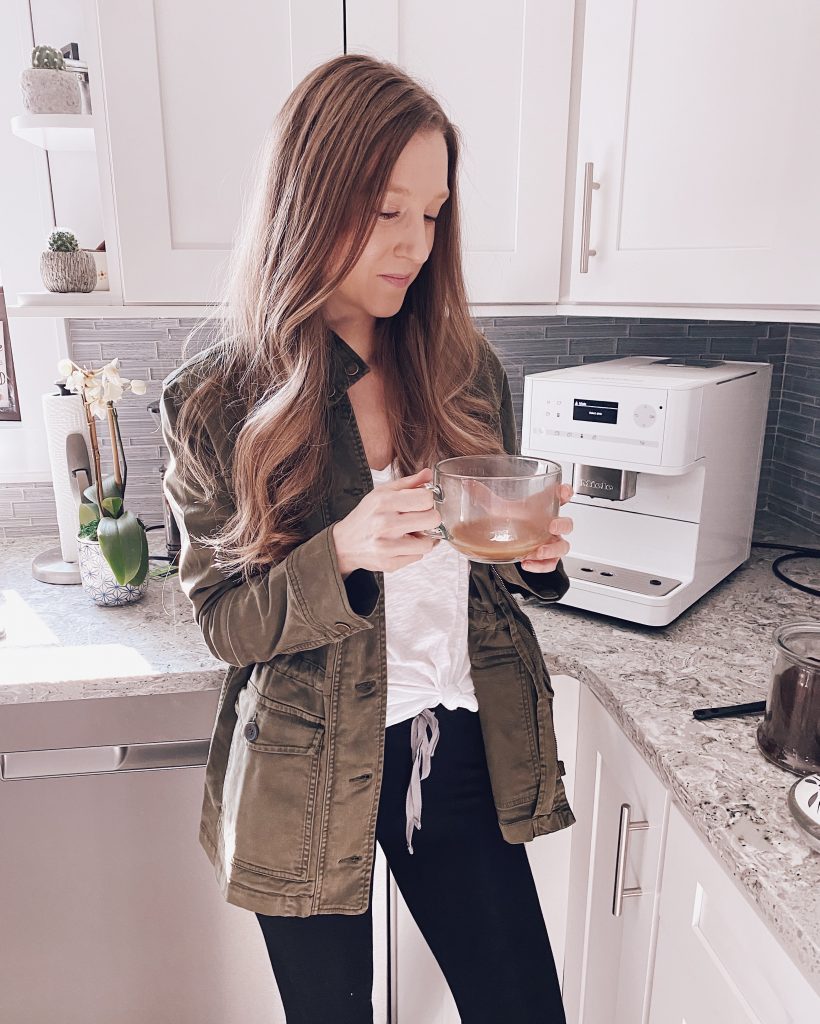 How to Get Dressed When You Don't Want To
I am a huge advocate for getting dressed. Dress for the job we want, the life we dream of and the spirit we wish to raise. I started to put together some outfits with a little more polish- only by adding one polished piece to my basics.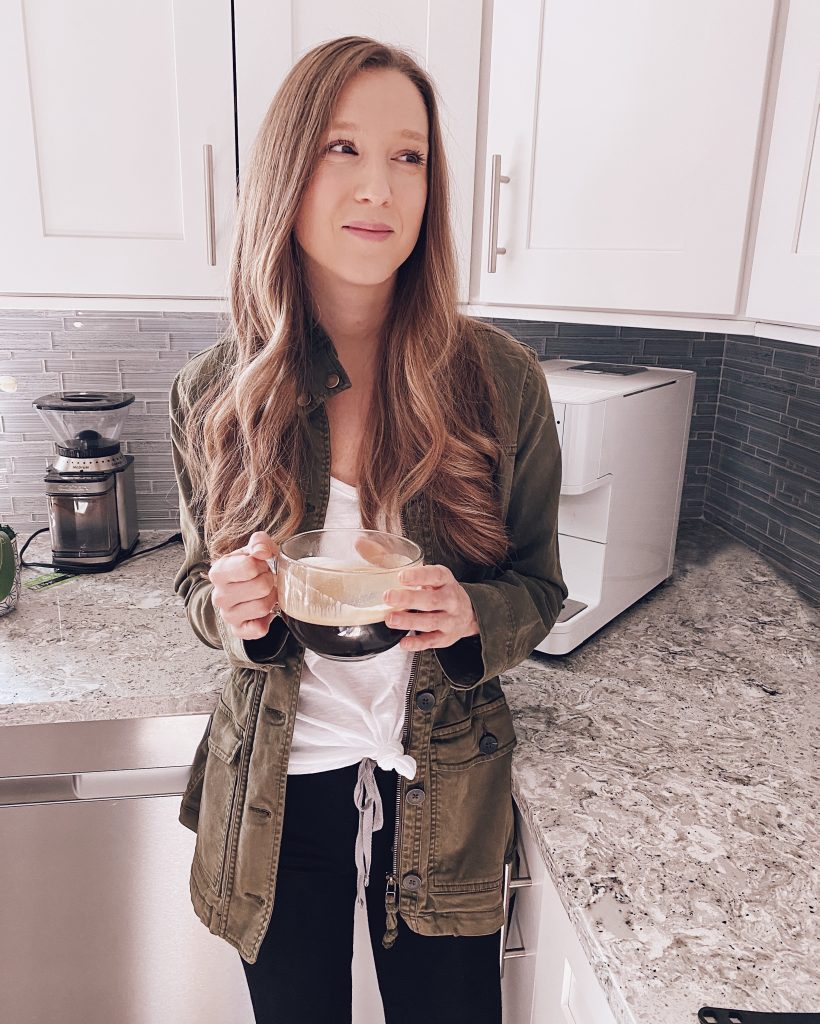 Nordstrom is always my go to for great basics that I'll have for years and years. I've been taking advantage of their cozy pieces since this mess all started. I grabbed these leggings which are a great cross between joggers and leggings, and you know these tanks are my go-to's. Lately though, I've turned my focus to add a few things that has helped raise my spirits.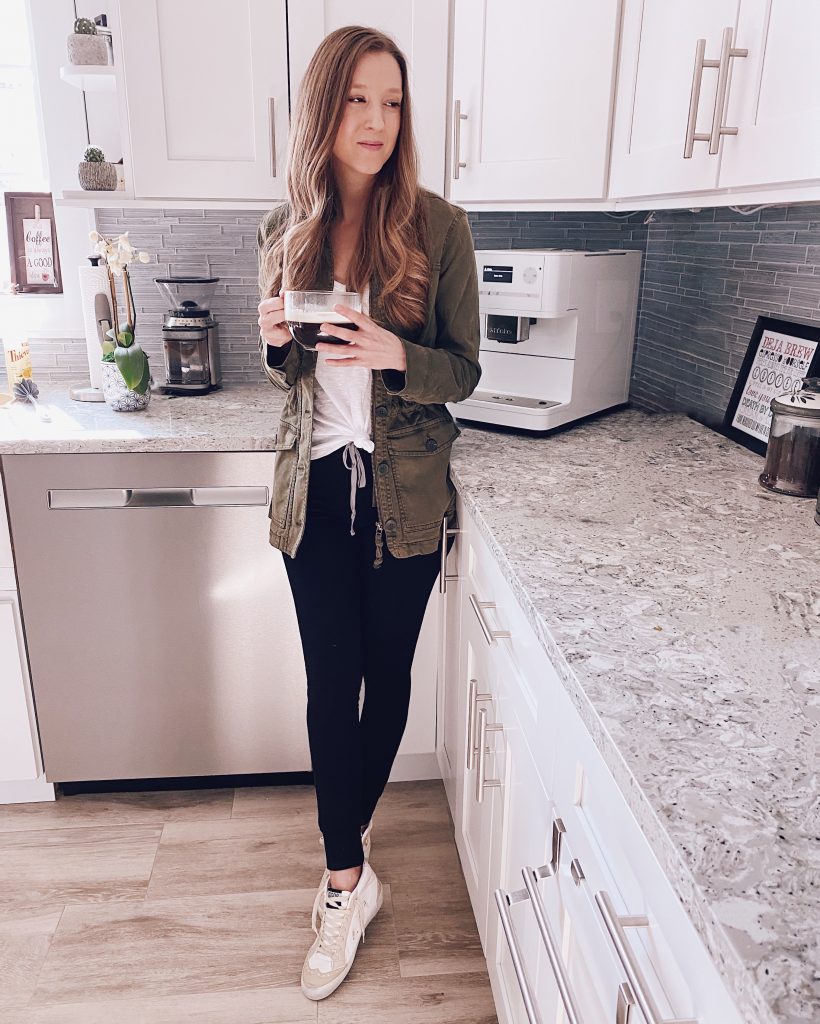 A utility jacket is a great piece to throw on over a super casual outfit. I'm in leggings and a tank but this jacket helps me feel so much more put-together. This one is super soft and non-restricting, so it is perfect for work meetings and online teaching.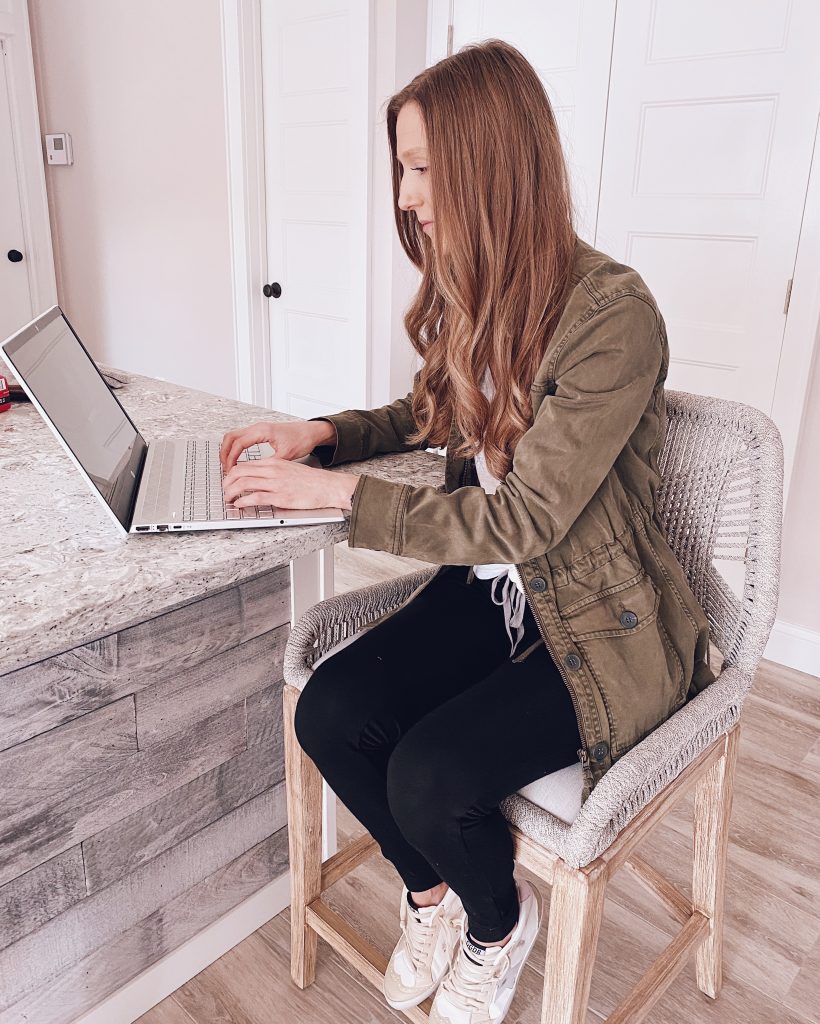 So keep your leggings, your joggers, your tanks and tees- but add one polished piece to them and you may just see your spirits lift. Here's another example!