There have been so many changes to all of our worlds the last few weeks. It's hard to imagine a new normal, but inspiring to see how we evolve, change and adapt. Being an elementary school teacher has always had challenges, but it is safe to say that running a virtual classroom may be at the top of my list. This is (hopefully) a once-in-a-career experience- and each day I just hope to adjust my sails as best I can on this journey.
This post was created in partnership with Walmart. All opinions are my own.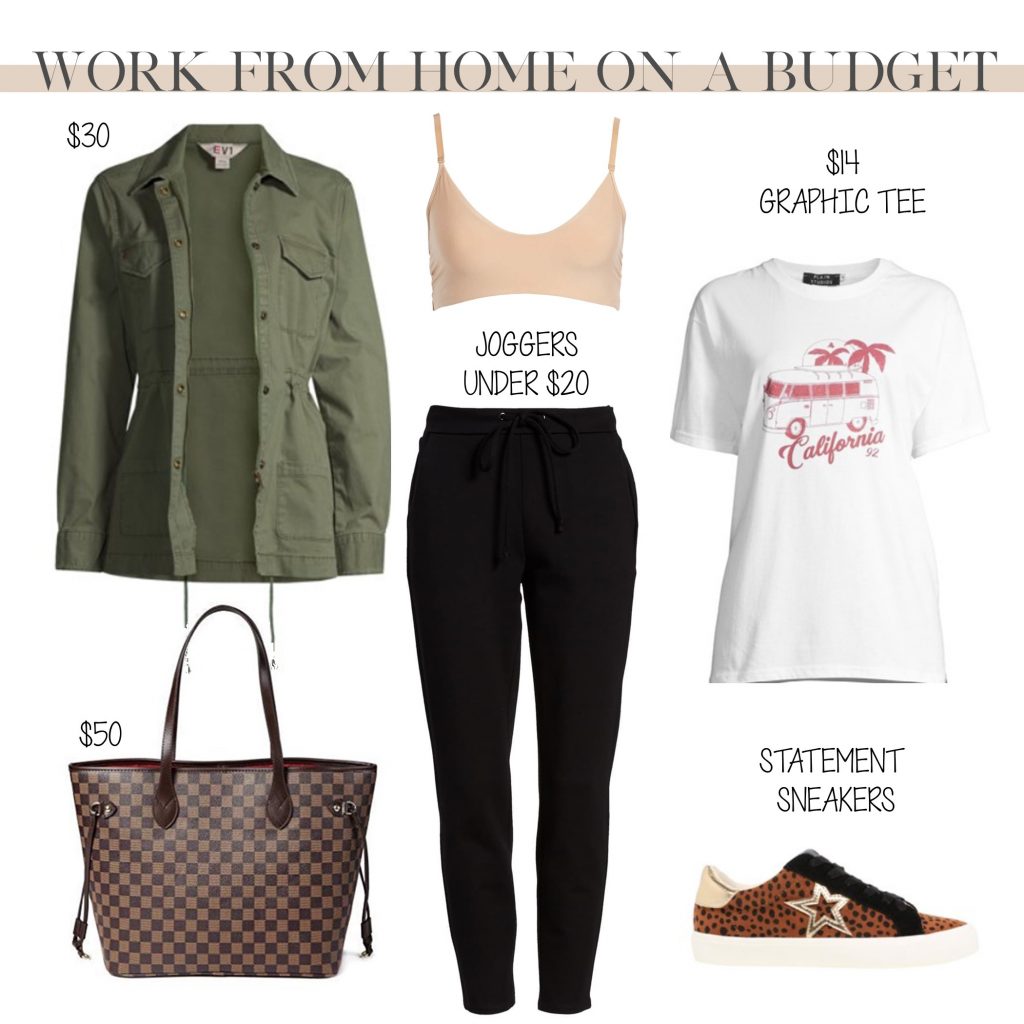 Working from home always tempts me to stay in my pajamas- but I decided I'd like to create a capsule wardrobe with some budget-friendly pieces that keep me feeling put together, but still comfortable. Walmart is a staple in my shopping rotation for amazing basics that are perfect for a capsule wardrobe. They've got amazing tees, jackets, jeans and joggers that by brands I've come to love and depend. There is something comforting about being able to shop my go-to brands during such an unsettled time.
My days consist of online teaching and lots of virtual meeting, phone calls and planning. I'm learning and teaching all at once and being comfortable definitely helps. Joggers are always my favorite items to wear during this time and I tend to stock up since I"ve been washing my clothes very frequently these days. (also grabbed this pair) Pair them with a graphic tee and I'm as comfy as can be. For meetings though, I like to add a little polish, and a utility jacket does just that. This one is amazing and is a great way to look put-together.
All of these pieces have become staples in my work from home capsule wardrobe! What are some of your favorite pieces to wear right now?