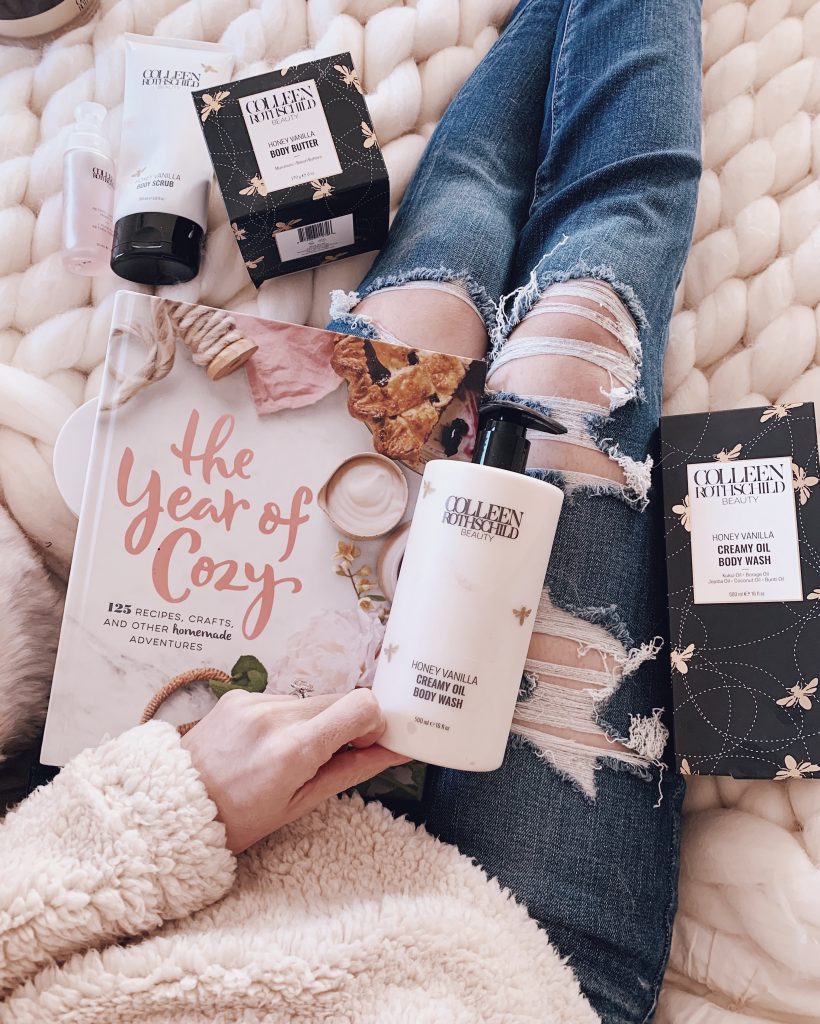 This post was created in collaboration with Colleen Rothschild. All opinions are my own.
It's the most wonderful time of the year… and the driest. Winter is tough on my skin, my hair (and my soul.) I always have to change my skincare routine around the holidays as we start to run on the heat and my skin gets so itchy! Luckily I've found products to help with this – and they are on sale right now!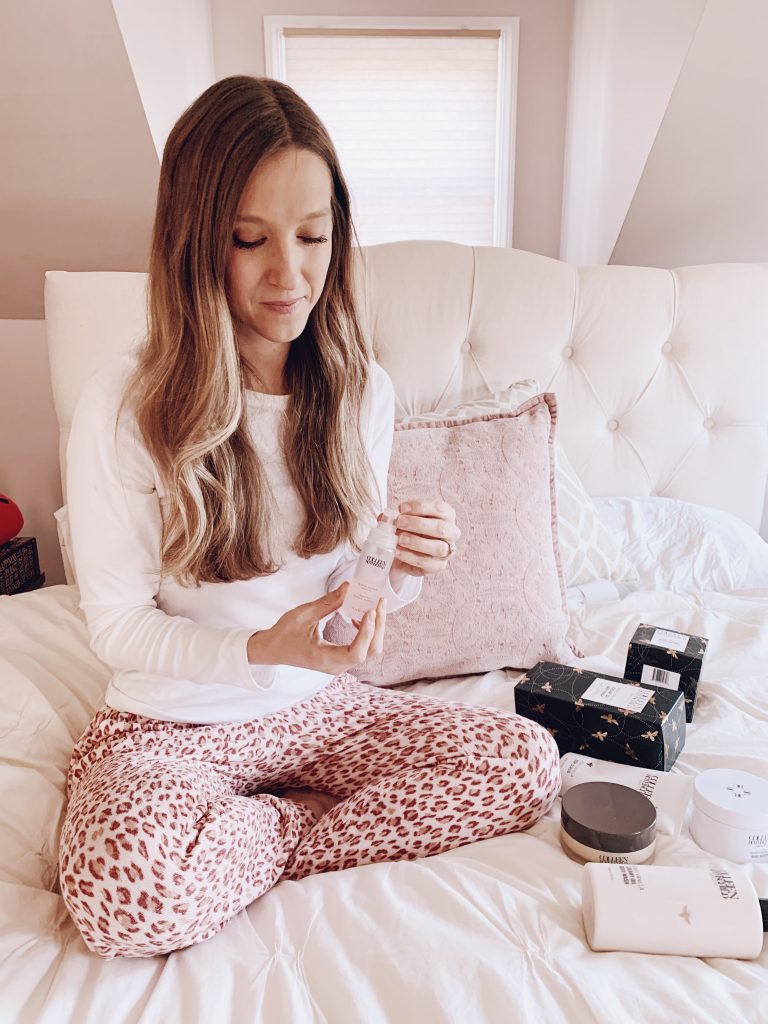 Outside of my tried and true skincare favorites, there are a few products I have to add to my arsenal during winter that help my skin immensely. Before them, I would get such dry skin during winter that when I would lay in bed at night, I would feel my skin and it would make it hard to relax. Not even my homemade Soothing Golden Milk was helping me to unwind.
Luckily Colleen Rothschild's Bath and Body Bundle has been a game changer for me! (Did I mention it's on sale for under $70?!) Each of these products has helped me to keep my skin soft and moisturized all winter long.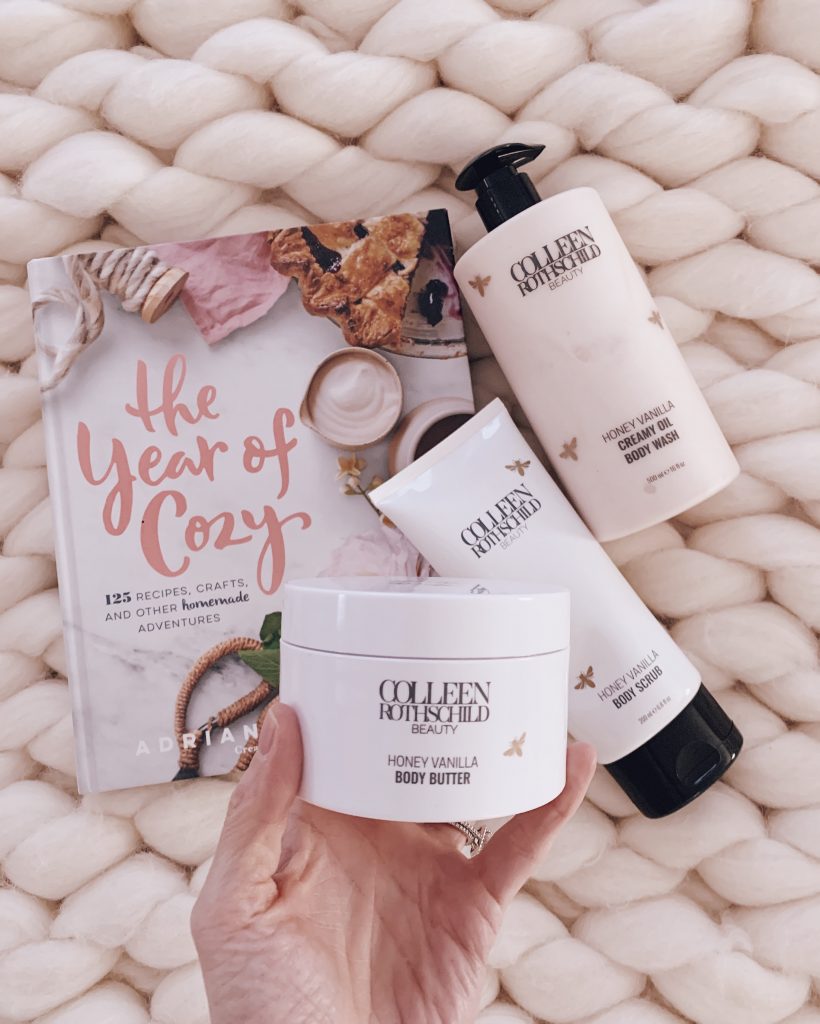 Best skincare products to add to your routine during winter
Honey Vanilla Creamy Oil Body Wash: This body wash changes to the most amazing milky texture when applied to skin. It cleanses but also moisturizes right in the shower!
Honey Vanilla Body Scrub: I use this scrub once or twice per week to keep my skin clear of flakes and to help my body butter to sink in all that much better.
Honey Vanilla Body Butter: This body butter is so luxurious and makes my skin so soft. Best part? It's not greasy at all!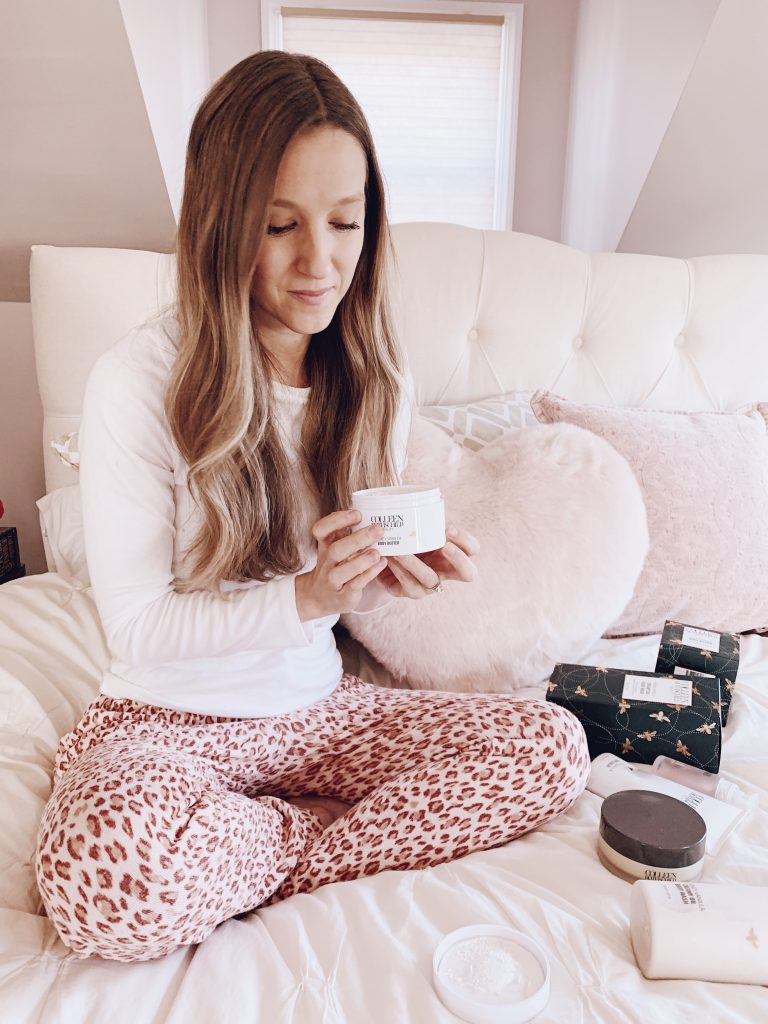 All of these products work amazingly well with my sunless tanner routine too! I use them all summer for that reason alone!
I also have to be careful with the products I use on my face during the winter too. My skin is so much more sensitive that I have to really be careful of anything harsh. Enter Colleen Rothschild's Retinol Supreme Night Oil.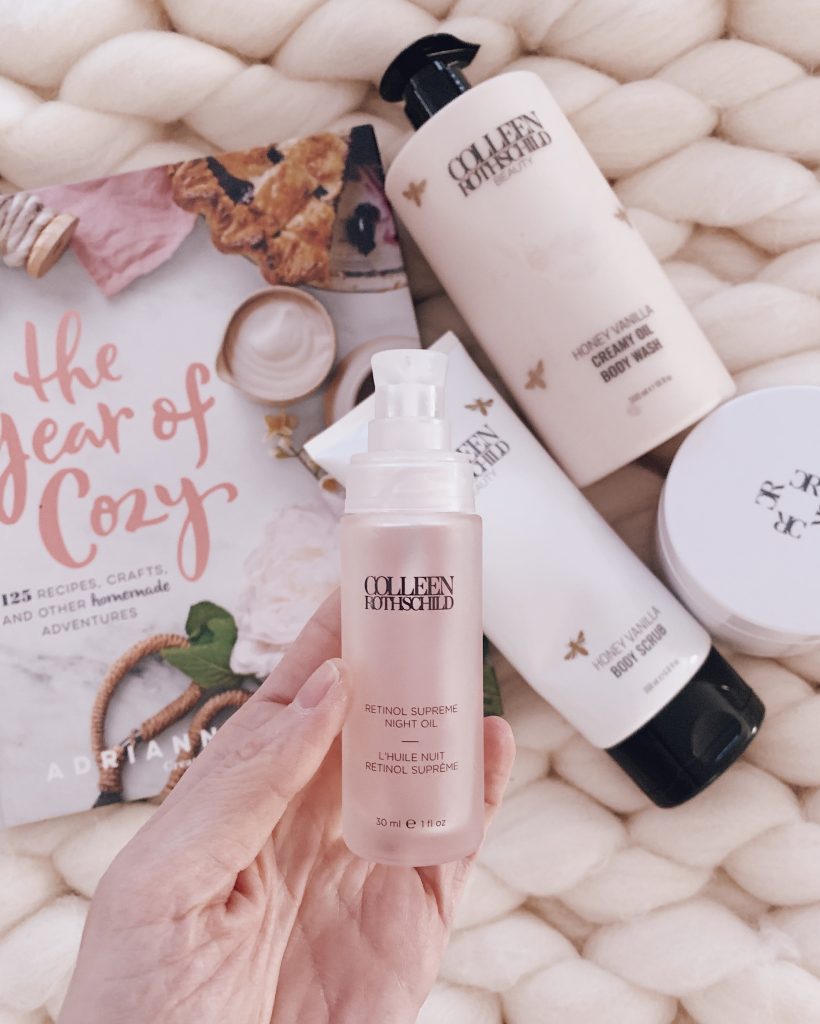 This Retinol Supreme Night Oil spoiled me because I used it for so long without any trouble. It isn't the least bit harsh and I am able to get the benefits of retinol without the fallout. It's SO good that I forget how irritating retinol can be and I'm reminded when I try other things. I always come back to this. I love that I don't have to sacrifice my skincare (and wrinkle treatments) just because the weather gets cold.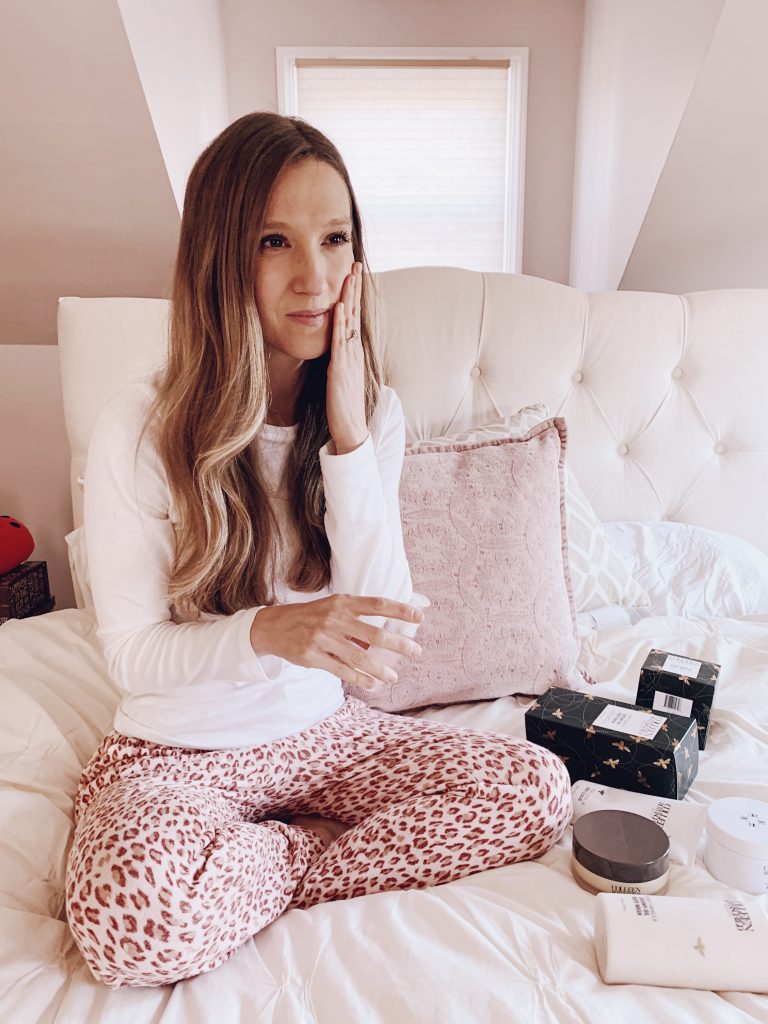 If you're new to the amazing world of Colleen Rothschild or want to give an amazing gift this holiday, you can give her discovery kit a try! You get samples of her best and most popular products to find the ones YOU love most – it include most of my ride or die favorites as well. It's on sale right now at an amazing price too!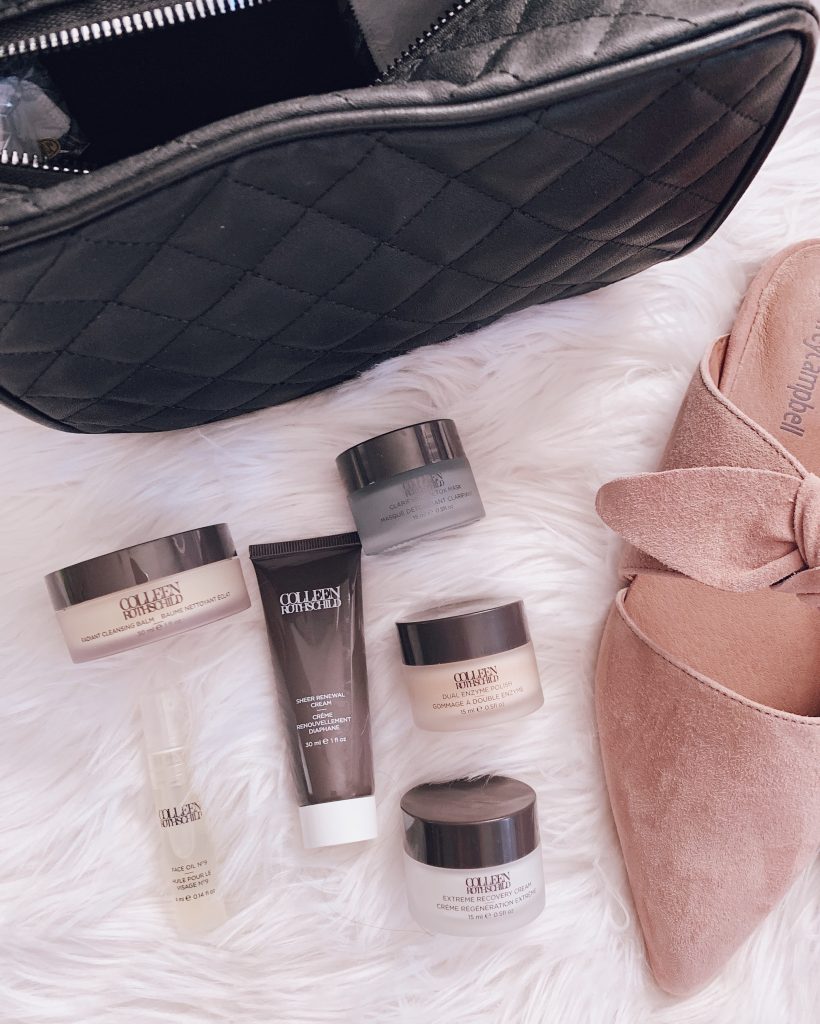 What are some of your favorite ways to beat winter skin?