Any weekend plans? We get to go to the air show and I am so excited! This top is on sale! 40% off at one of my favorite stores! 
SHOES | JEANS | BAG | TOP ($15 Amazon find!)
The $15 Amazon top that looks so much more expensive than it is… wearing a small.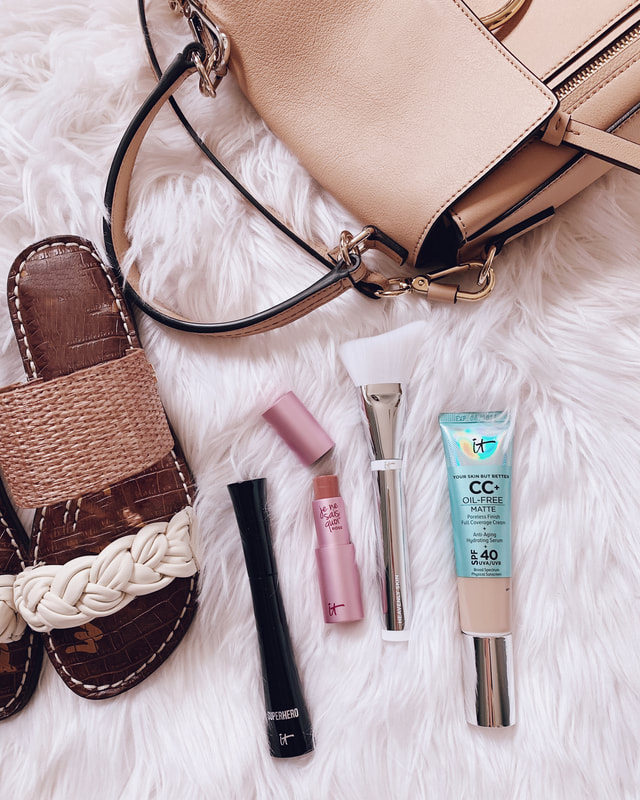 SHOES | MAKEUP KIT (under $50!!) 
The foundation I wear ALL summer long is packed inside the BEST under $50 kit right now! I love the finish and how it lasts ALL DAY!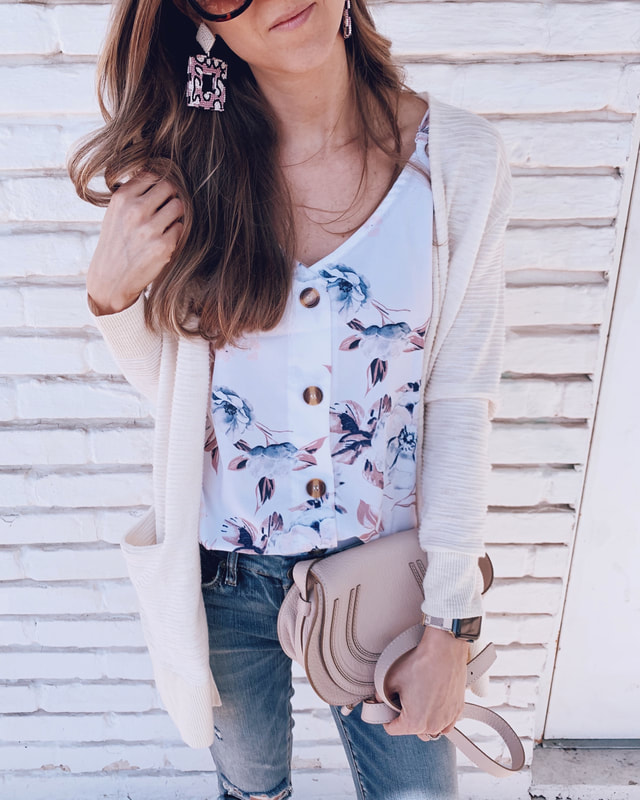 Here's to hoping this link for this $16 Amazon Prime top works this time! Love this for work too! Is longer in length and also has a looser fit. Adjustable straps and layers like a champ. Wearing a small.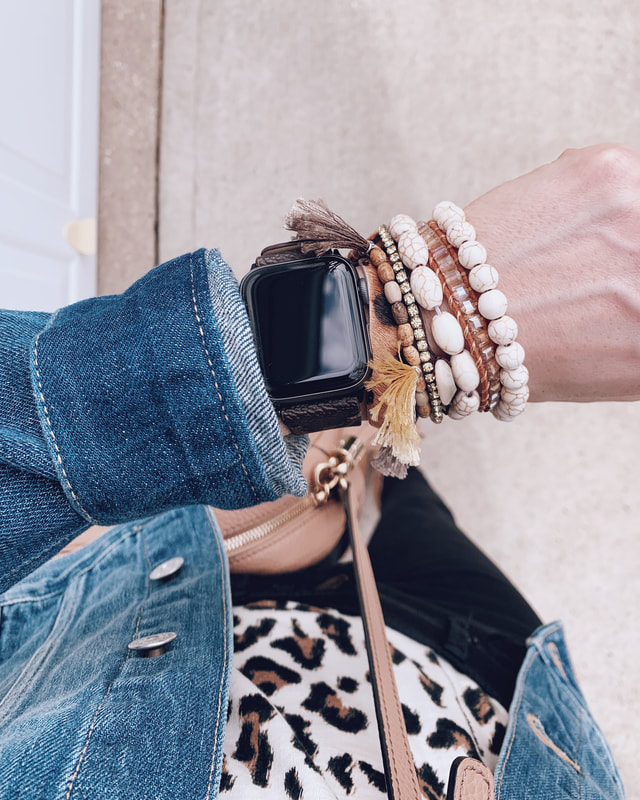 LEOPARD TEE | BAG | DENIM JACKET | BLACK JEANS |
​BRACELET (buy one get one free!)
A typical day in teacher style… this is my usual work wear look! Tee shirt and jeans with a little bit of polish for good measure!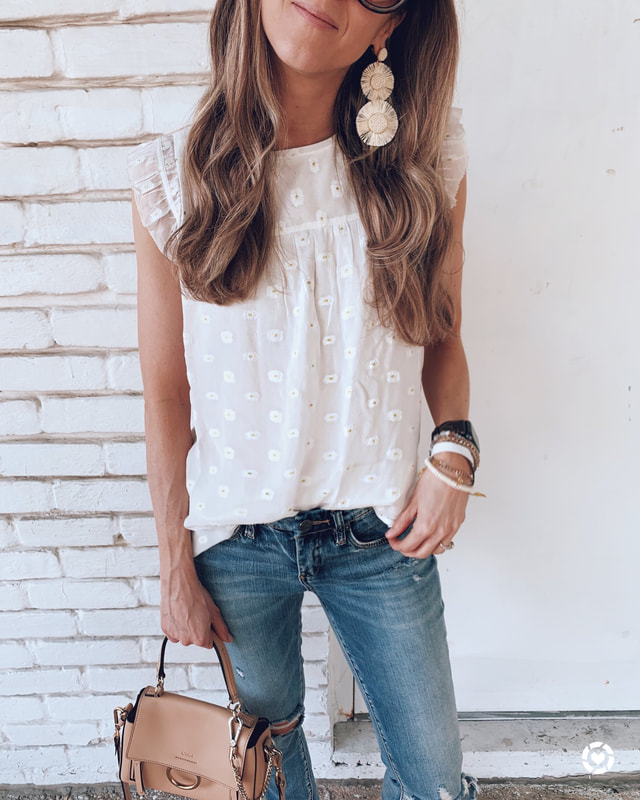 Sale Alert! What's your favorite flower? I asked my friend this question the other day (along with about 80 others) and hers is a daisy. So this $30 top is for her! I like to make sure when I make a new friend I learn EVERYTHING about them. Totally normal. Wearing an XS in the stunning top!