If there is one thing I'm learning about decorating a house (and by watching a TON of HGTV) it's that decorating a home should be personal. I've read countless articles on trends, what's in and what's out- and all I know is that I like what I like. I am also learning that I can like something- but not want to live in it- which is a lot of what I see on Instagram. Here's a look at some top trends you won't see in our house- and what you will see instead.
I mentioned awhile back that interior design isn't really our thing, so we have been studying. Lots of HGTV, and a few lessons at Pottery Barn and I think we are finally getting a handle on some things. We have also been working with Modsy which is a virtual interior design service that will forever have me as a fan. They create designs of your space and you can change things as need with or without the help of a designer. You can even buy the items they show in the rooms. I would be lost without Modsy!
Warm Wood Vibes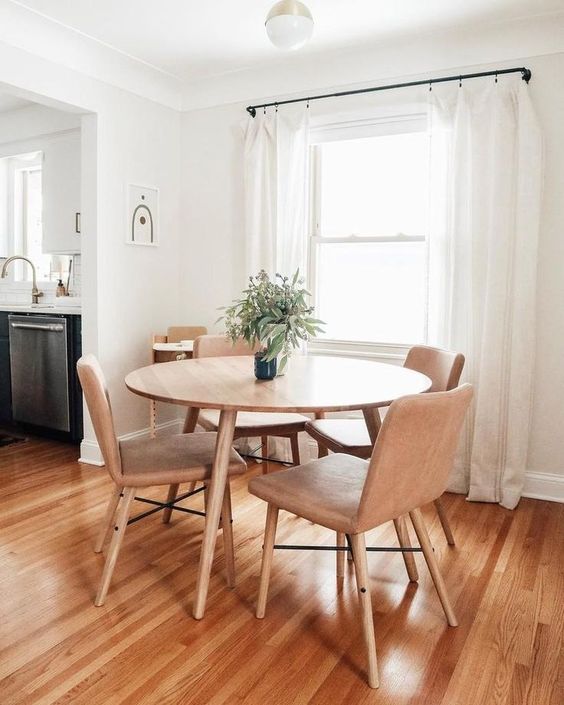 This is a BIG one! More and more I am seeing warmer woods and almost a rose gold feel that makes the whole house look like it has one of those Instagram filters on it. I swoon every time I see these pictures with their boho vibes: pinks, corals and golds. I am a lover of earth tones and flare jeans- but for my house? This just isn't what we are leaning towards. We love wooden accents, but tend to gravitate towards more cool earth tones. I love chocolate brown and scoured the entire store to find the one farmhouse table that didn't have red tones in the top. Our floors have more of a grey base too- so for us- these tones won't be our focus.
These mock designs are even warmer than what the house looks like right now, but they capture the vibe. I'd consider a cross between beachy and cozy.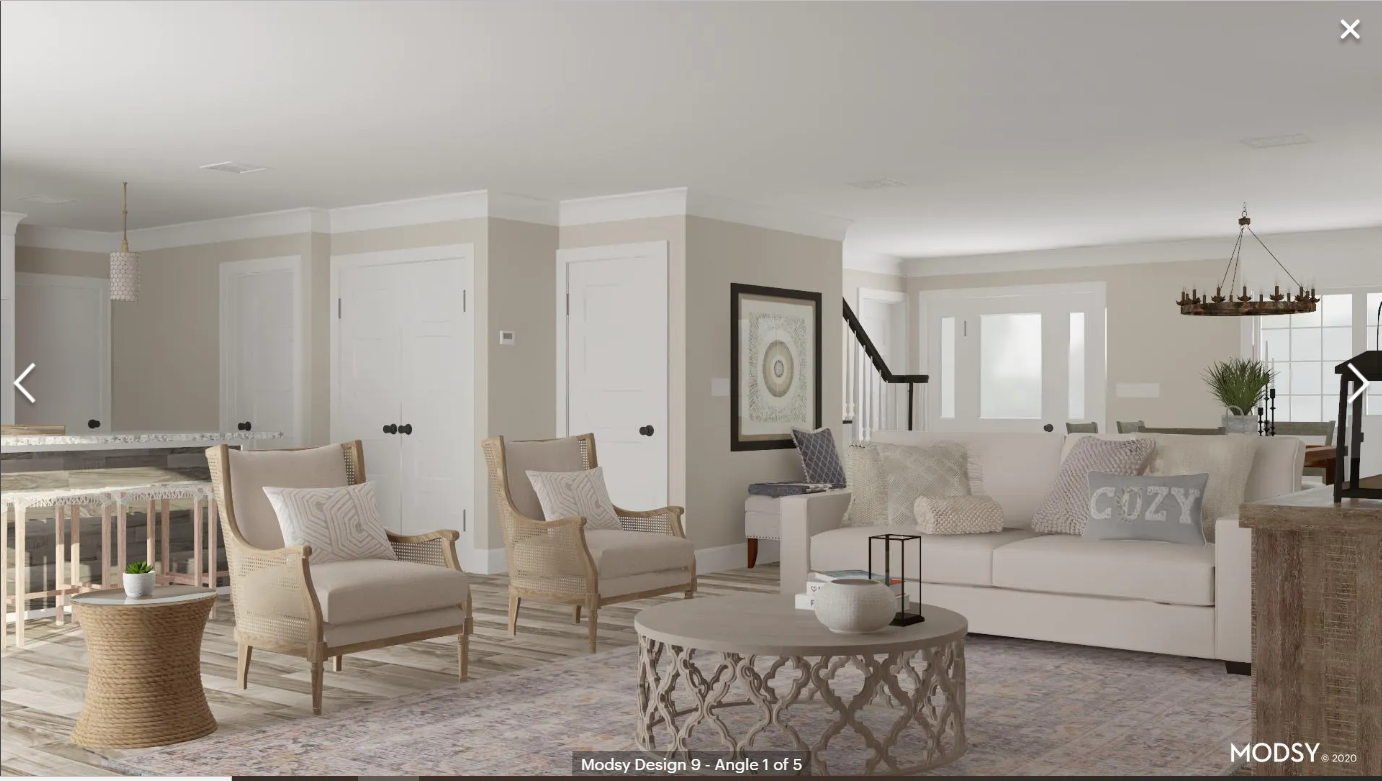 White Appliances
White appliances are coming back with a vengeance! I giggle sometimes at how they are now the "high-end" finish to have. They sure are pretty too! That said, Mike hates them and they become a bit much for me in a white kitchen. We have always loved stainless and that is what we will be sticking with!
All White Kitchen with Gold Accents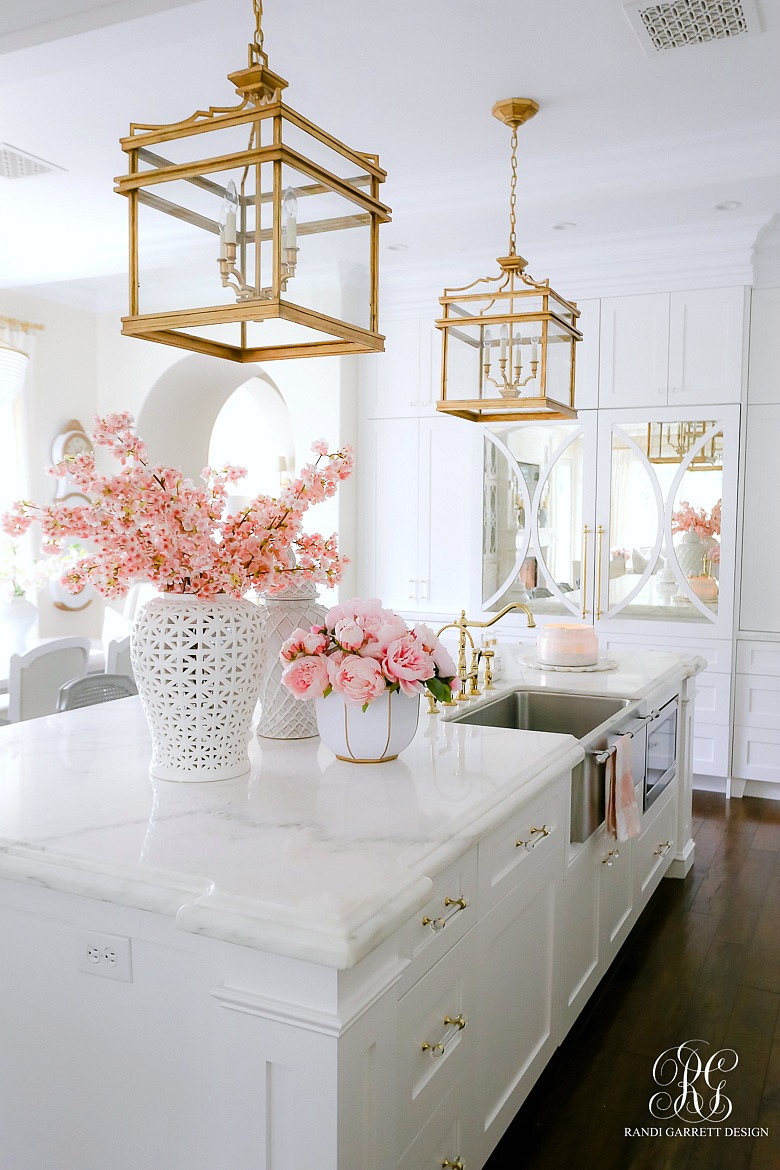 Mike says it all the time "I hate the white on white on white." Translation: he likes some contrast. I do too! Right now our kitchen is mostly white, with a grey back splash I don't particularly care for (I call it Penn Station- ha!) Over time we have some minor changes on the wish list, and the island is a BIG one for me. I plan to change it from white to a more ashy wooden look and to hopefully change the back splash too. All white kitchens and decor with gold accents feels too precious for me and for Mike. Even though our house has some of those vibes right now, we plan to ground it with darker, heavier wood accents until we can make some more permanent changes.
Here's what I mean: we decided on dark chairs and some darker wall accents to help keep things grounded.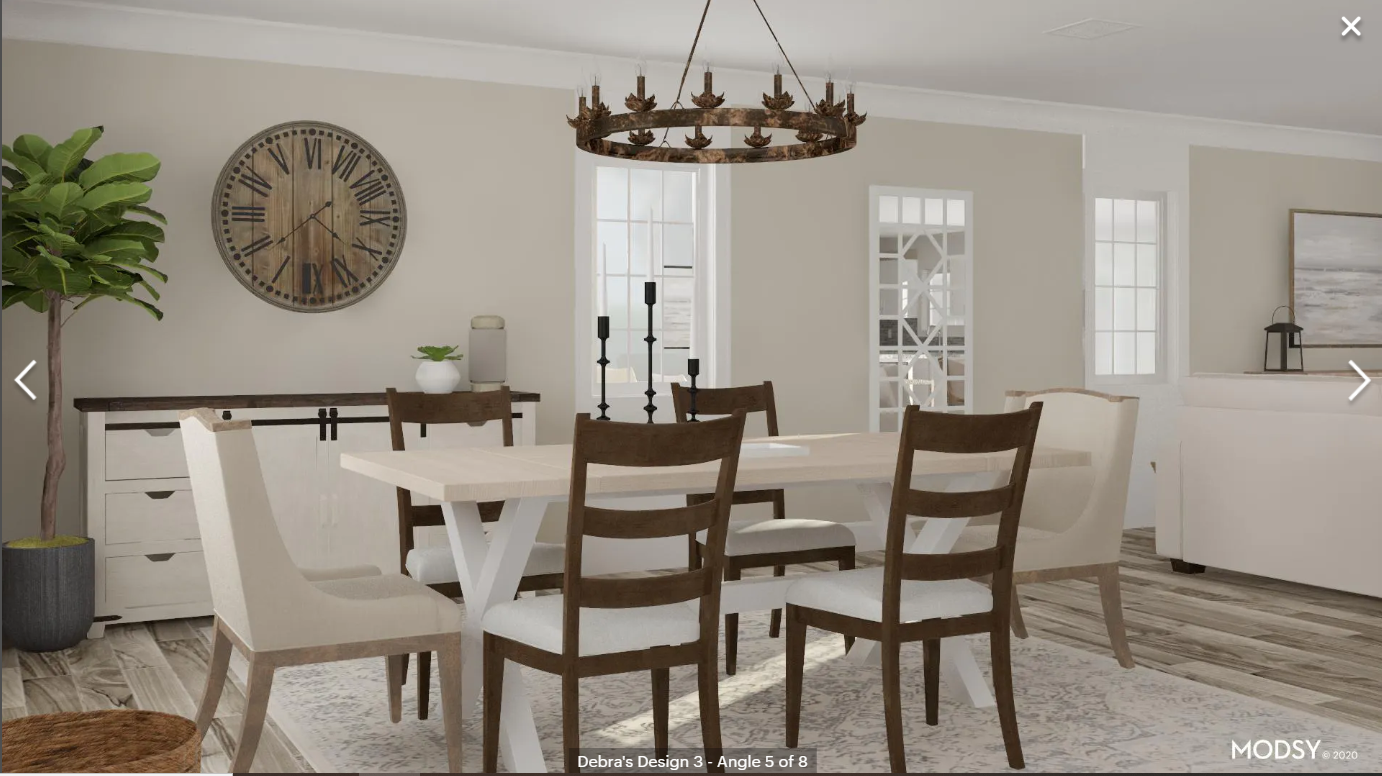 I think the most important thing is to remember that home is a place that we live in- REALLY live in. Things need to be functional- and not picture-picture. Most importantly, we have to create a space to recharge and that feels like US- not our Instagram feeds.