Truth be told I don't support the adage that wearing white only happens in Spring in summer. White is just another neutral that I wear year-round- but there is definitely something special to wearing it as the temperatures start to warm up. I love white skinny jeans but if I'm being honest- NOTHING is better for me than white flares- when you find a great pair. I have been searching for months (if not years- not exaggerating) and I have FINALLY found the game changers perfect for anything you throw at them!
This post was created in partnership with Walmart. All opinions are my own.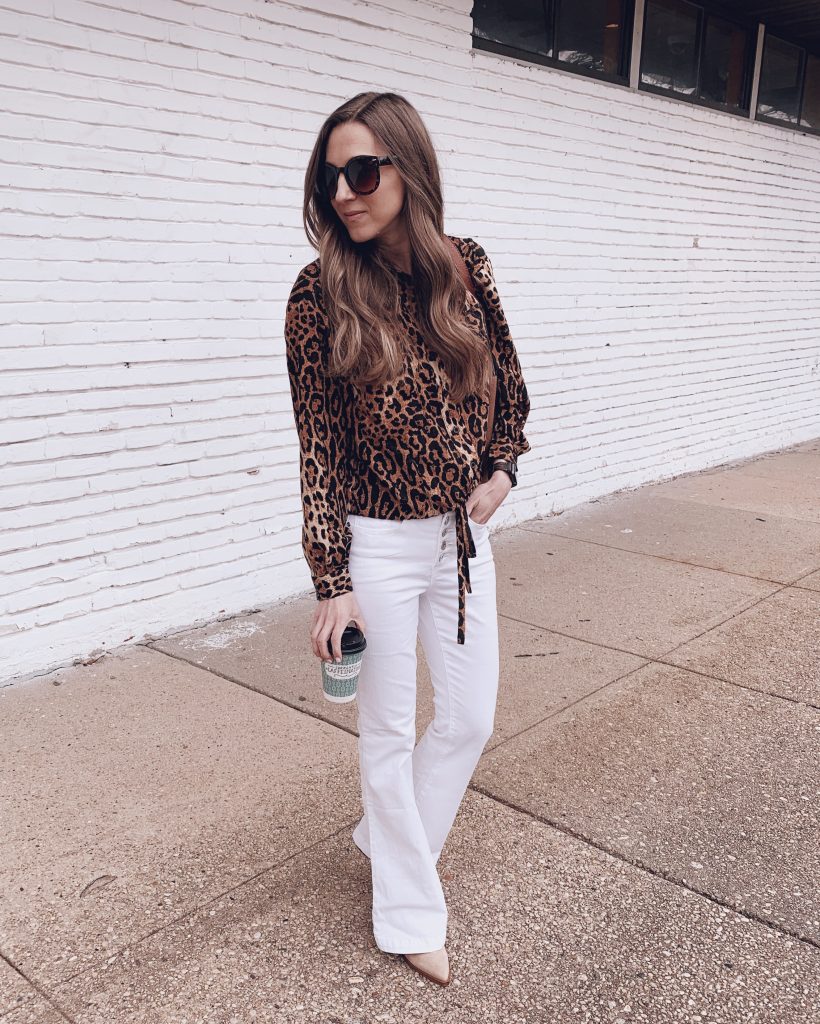 Like I said before I have been on the hunt for white flare jeans for years and when I found these from one of my go-to jean brands I really shouldn't have been surprised. They are even better than I thought they would be! They are crisp, flattering and THICK! They aren't see-through and the quality is amazing.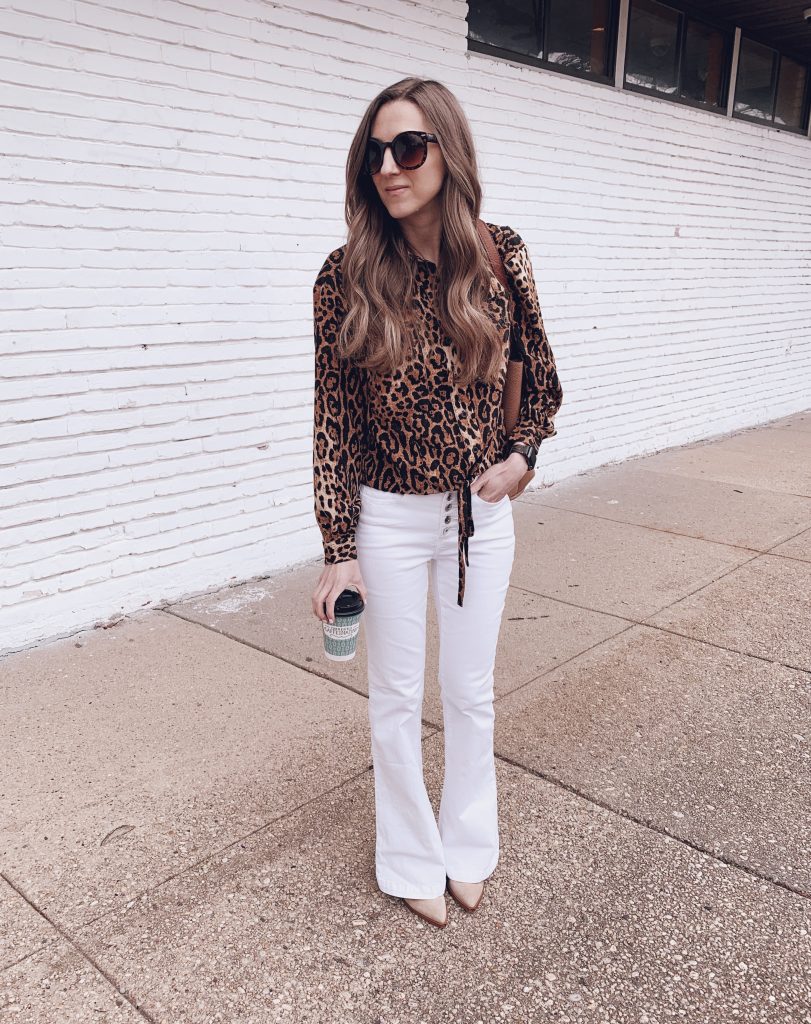 The Sofia Vergara line from Walmart makes some of the best jeans I have in my closet right now and this pair does NOT disappoint. There are tons of options perfect for the new season too.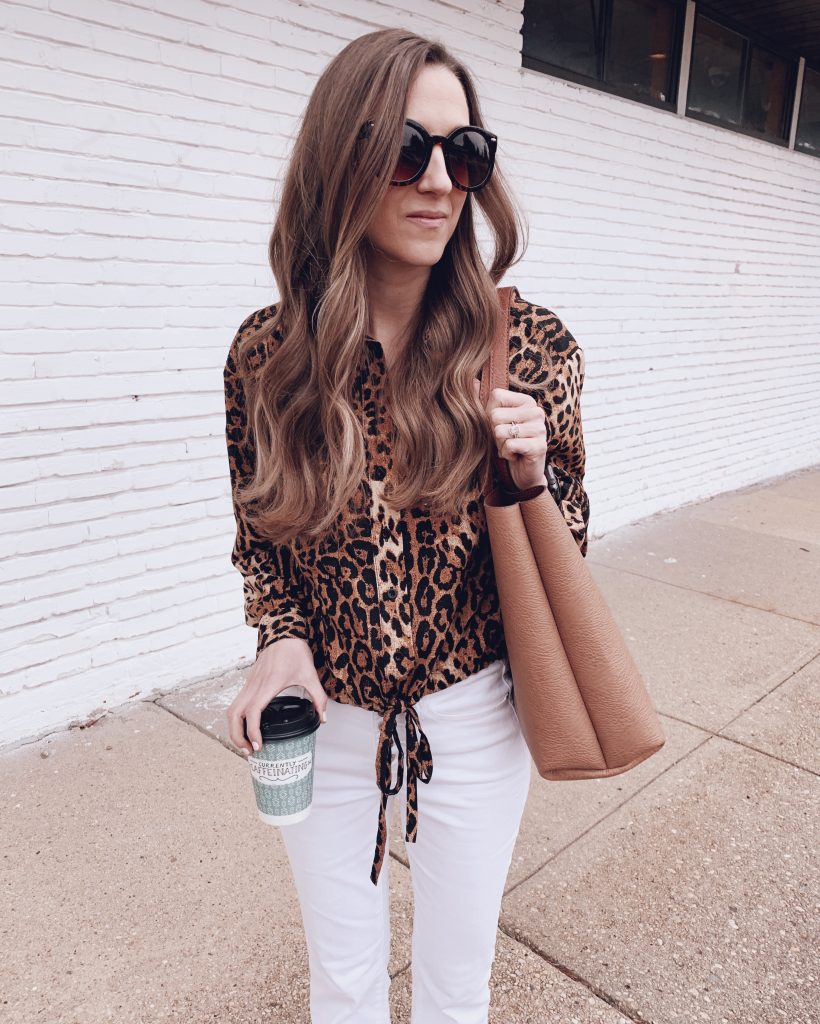 When we get reading for Spring transition the temperatures don't always follow. The easiest way to update the wardrobe to look more Springy while still being warm is by adding some new pants to the rotation.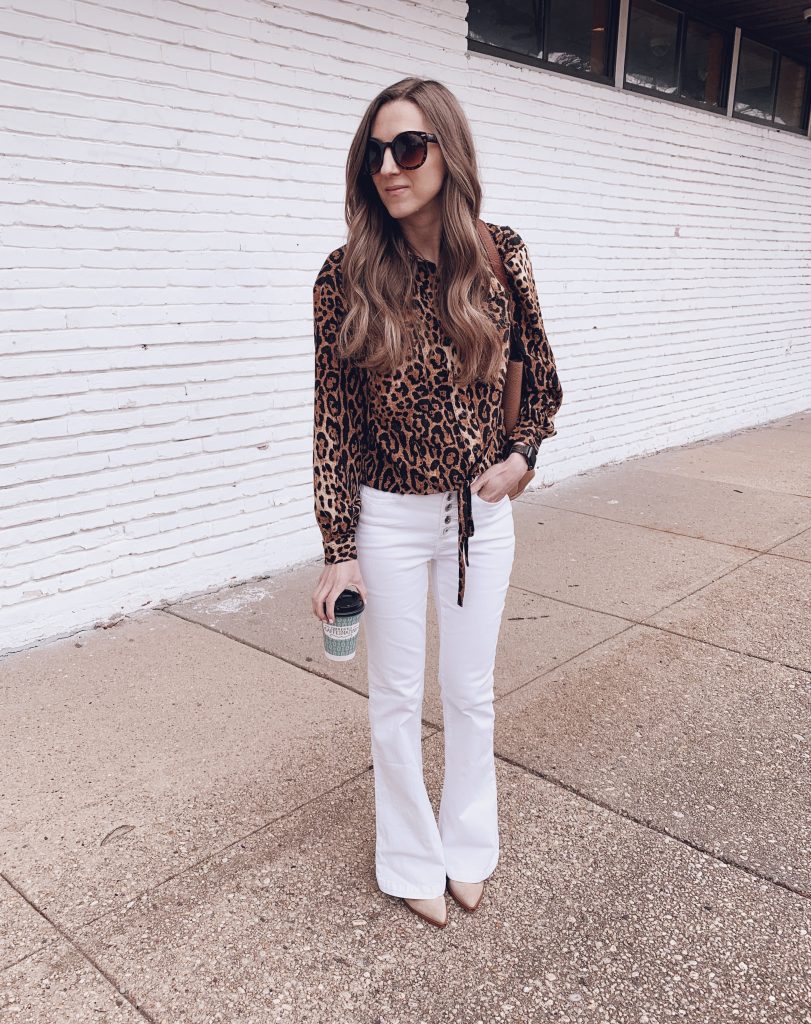 These jeans are PERFECT for work! They will look amazing with a blazer, a blouse or a sweater- you can't go wrong! I love them with this button down blouse for teaching- it's polished and still so on trend!