If you live in New York like me you're wondering how we could even be talking about Spring, but the temperatures have been all over the place this year, and I have been layering my pieces. Right now I'm searching for things that will take me through the seasons and a Spring-hued cardigan is just the piece to add to my wardrobe.
This post is created in partnership with Nordstrom, all opinions are my own.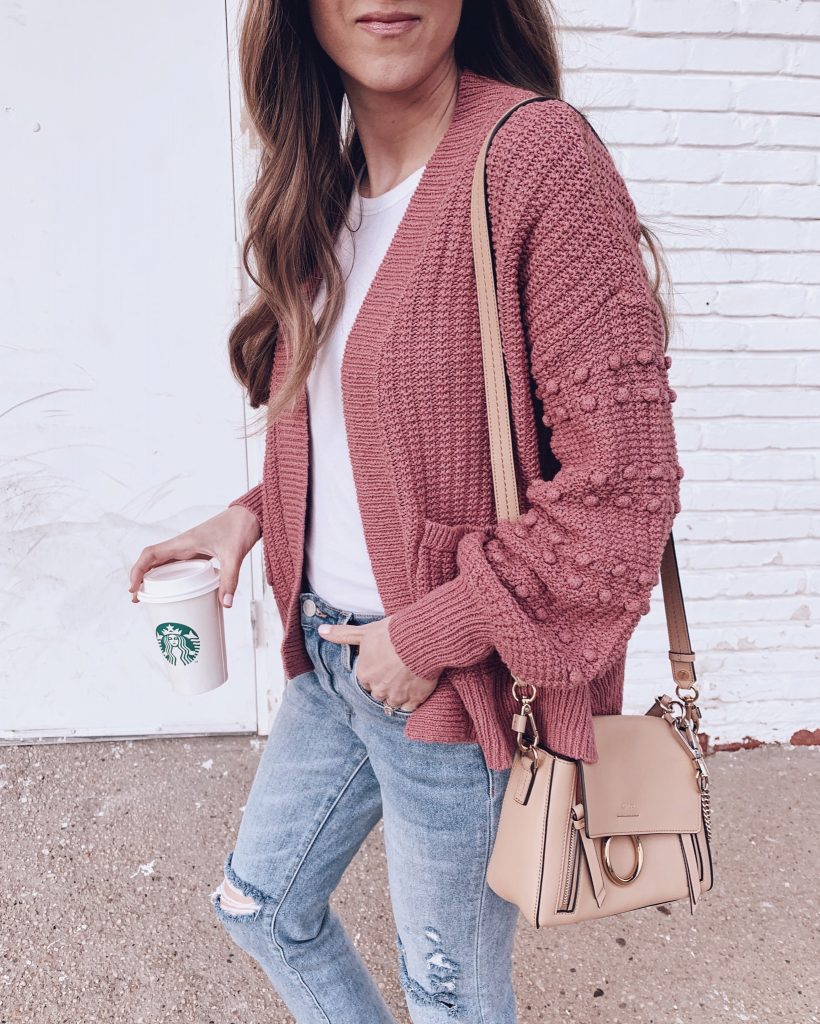 Nordstrom never fails me and always has stock of pieces that work for many different seasons all at once. They carry so many of my favorite, go-to brands, and Madewell is one of them. This cardigan is perfectly in this rich Spring shade! Even though the color reminds me of flowers, it's still warm and cozy at the same time.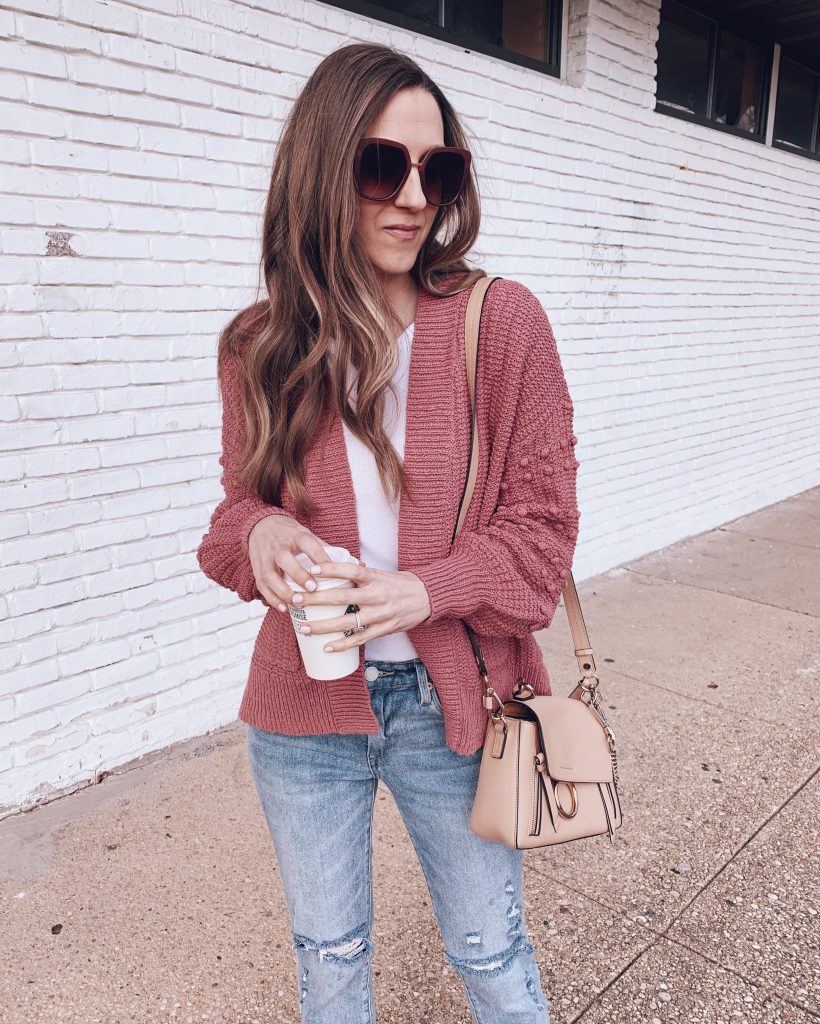 The mom and straight leg jeans trend is still coming at us hard this Spring and I am here for it. I struggle with this style of jeans because they can be overwhelming for my frame, but these jeans from BlankNYC check every one of my boxes. They are soft, comfy, straight legged but not bulky and have just enough distressing. The more I wear them, the better they get!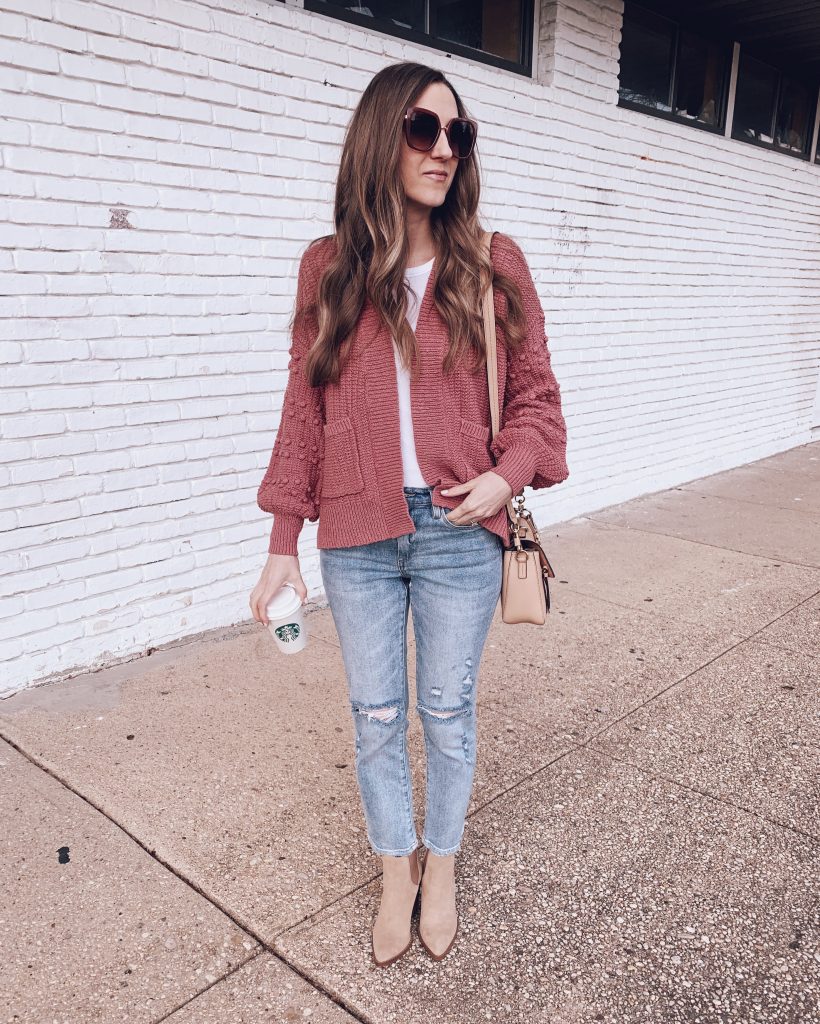 I also snagged these new booties and I already know they will be some of my most-worn. They look amazing with this style jean and they are comfy too! They look like some of the designer pairs I've been seeing but don't have the price tag attached to that!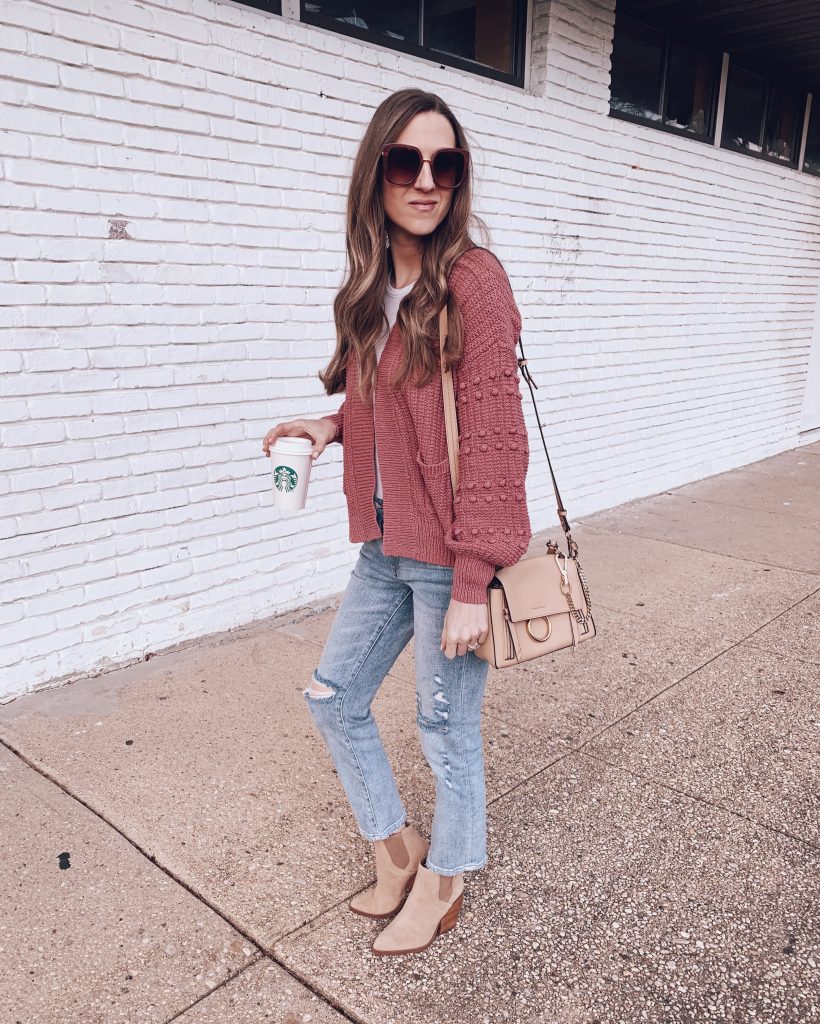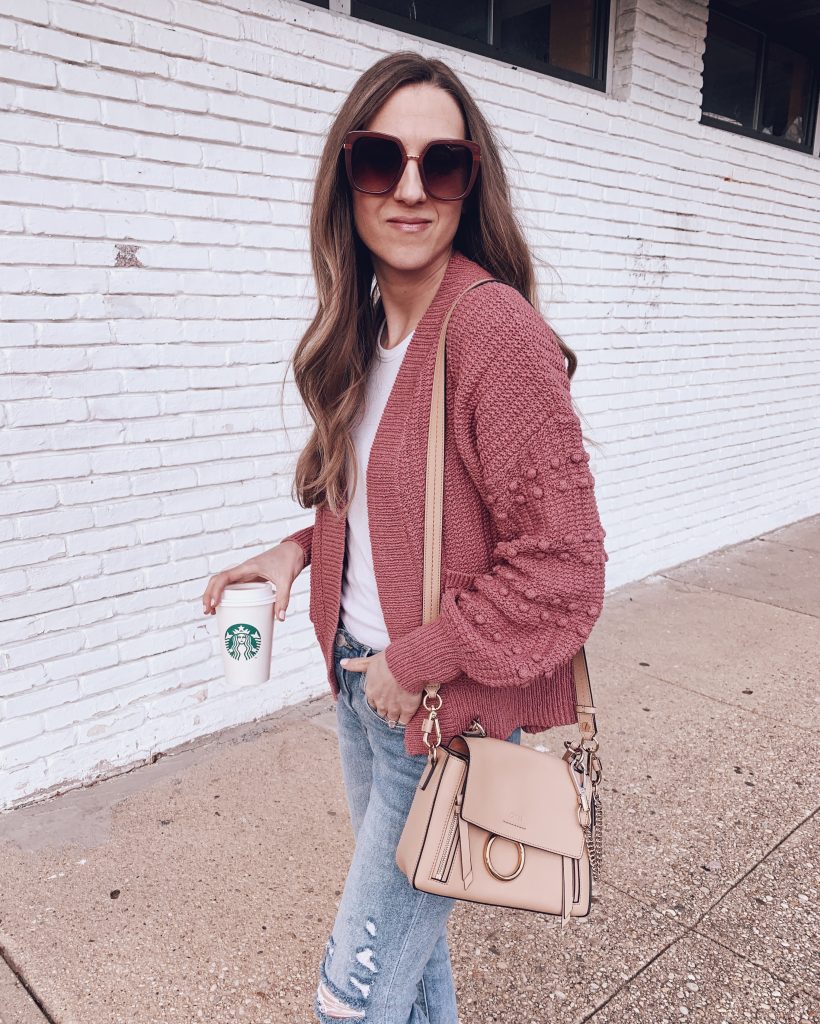 Here's a few more Spring favorites from one of my favorites brands!