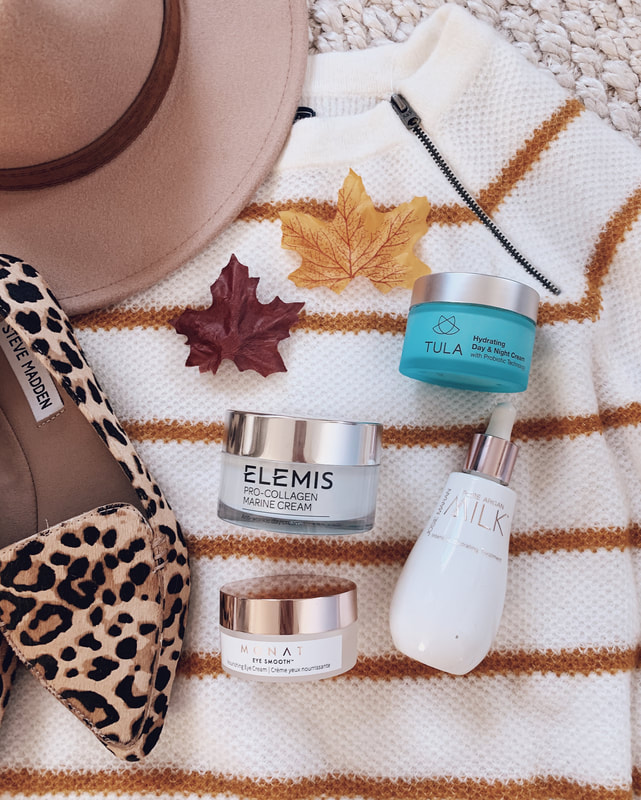 Fall rolls around and this teacher is tired. September is a month I have to pay extra attention to self care- for my body, my spirit and my skin! It tends to go crazy from stress and weather changes so I go back to basics and use products that will pack a lot of punch! Read on for four of my favorites right now!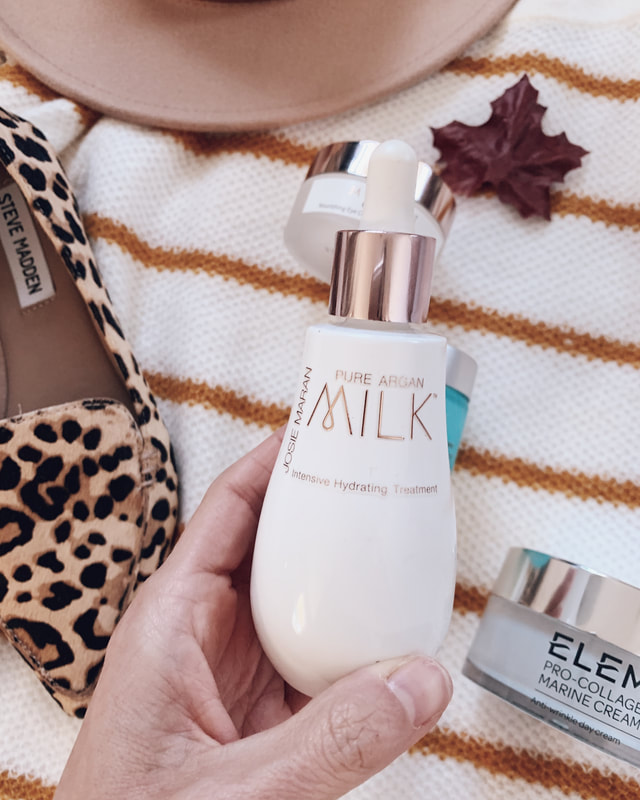 Fall skin requires moisture! My sensitive skin gets so dry as the seasons begin to change and this Josie Maran Argan Milk is the most amazing base after I cleanse. It layers well with other moisturizers and oils and I love have soft it leaves my skin. It's gentle enough to use around my eyes too!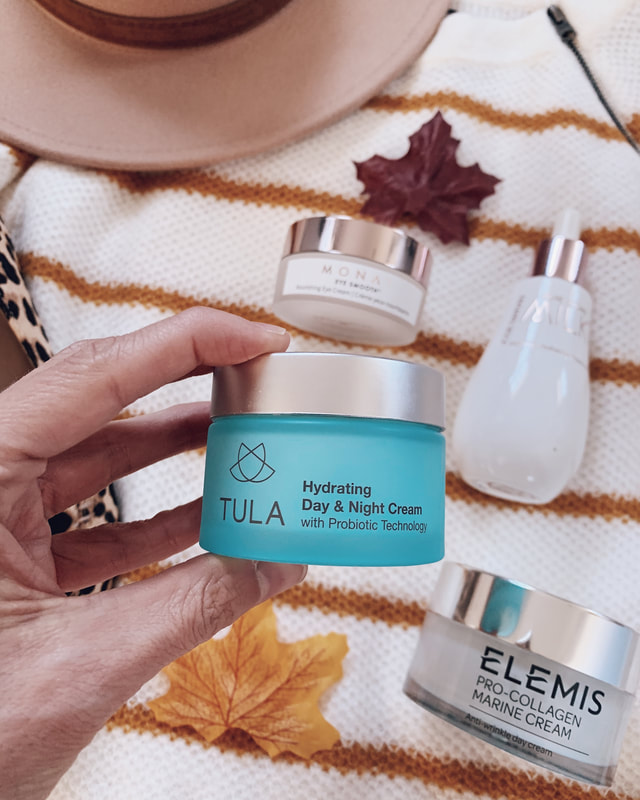 When I'm in need of a good amount of moisture and my skin needs some clarity, I go for my Tula Hydrating Day and Night Cream. There is nothing better to even out my skin and to give it the moisture it needs. I love layering it over the Josie Maran Milk for an extra boost!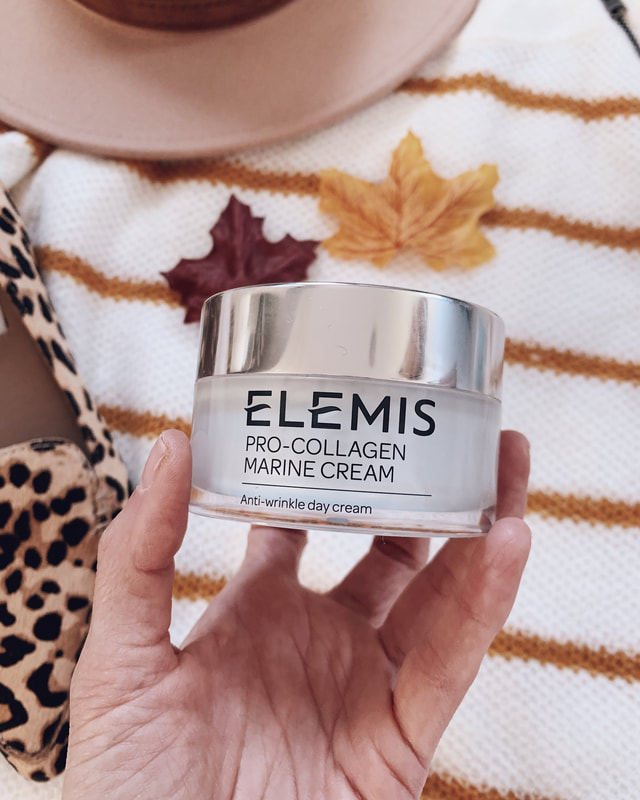 If I'm in need of some wrinkle support, meet my HOLY GRAIL. This Elemis Pro Collagen Marine Cream has been a game-changer for my skin. I have never had anything work so well on softening my fine lines and wrinkles- even on my forehead! The reviews are out of this world and I see why. I love it so much that I nominated it for a QVC Customer Beauty Choice Award this year in the Influencer Picks category- and it WON! It wasn't much of a surprise either- knowing the results it gives. You can grab it ON SALE right now for a short time! Grab it on sale HERE!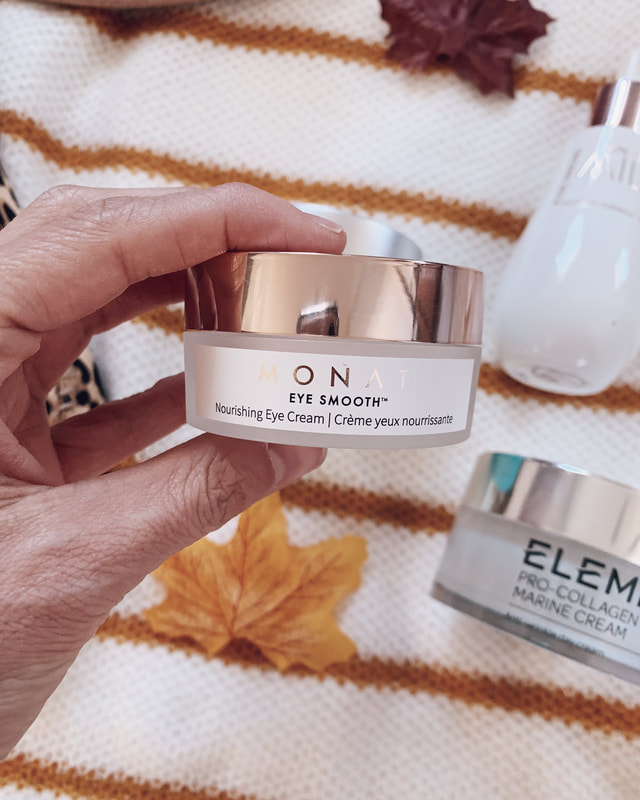 Lastly you know how tough it is for me to find an eye cream that doesn't irratate my eyes- and this Monat Eye Smooth cream is amazing! It brightens my eye area without the fallout of dryness and burning of harsh creams! It's becoming my newest obsession!
What are some of your favorite beauty products for Fall?