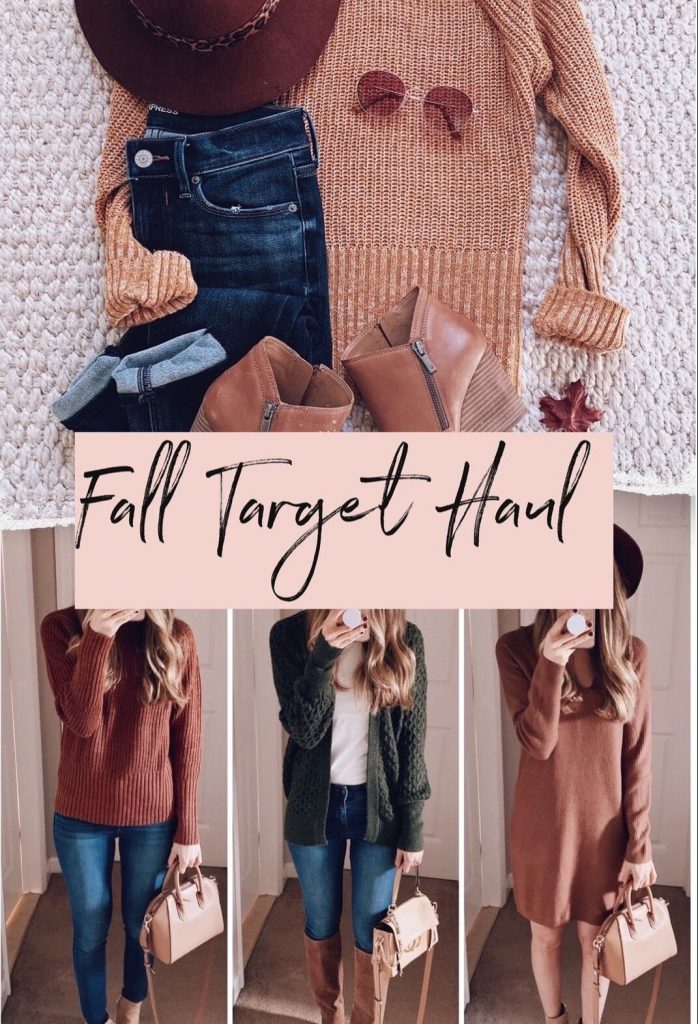 As with all things Target, I stopped by over the weekend to get a few things and wound up leaving with some of the most amazing Fall finds! I was so over the moon about their current choices and am so excited to share some quality closet staples that won't break the bank! Here's to Target outfit ideas, 2019 style!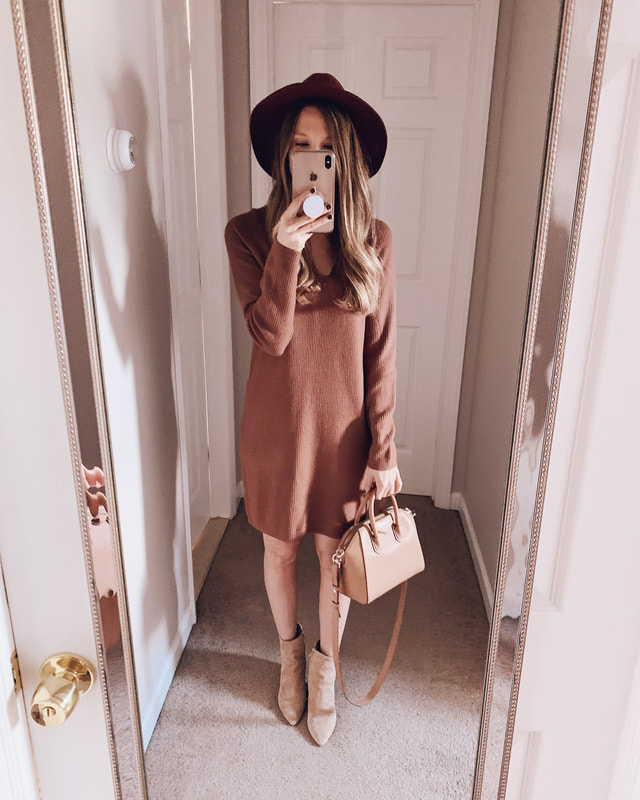 SWEATER DRESS | BOOTIES | HAT
This sweater dress is one of my favorite finds. It's so soft and I love the fit. I normally wouldn't go for something like this because the cut is usually so unflattering on my body- but this one is SO GOOD! I sized up and it is the greatest thing going. This is an AMAZING option for a Thanksgiving outfit! 
DRESS SIZING: wearing a small, I sized up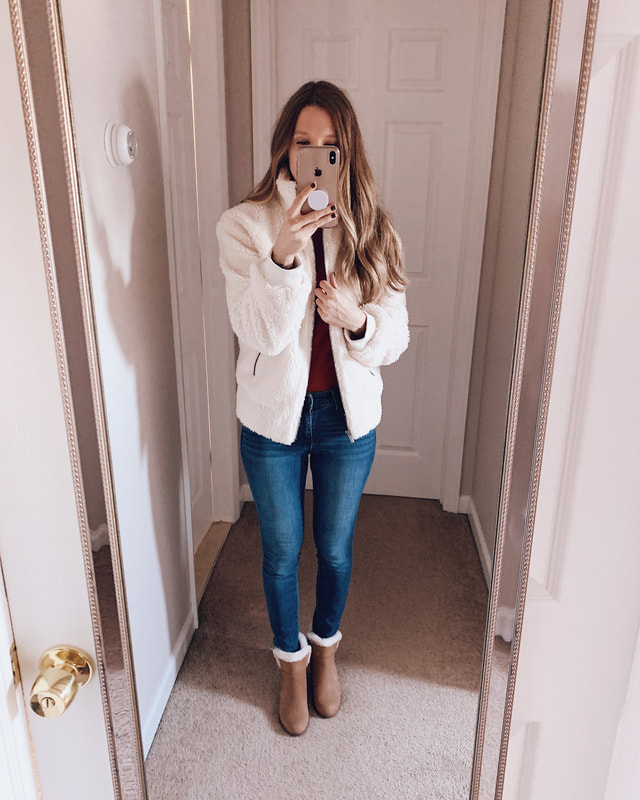 JACKET | TEE | BOOTS (I also ordered these Target dupes here) 
I am a sucker for a sherpa jacket and this one is AWESOME! Love it for Fall and even winter depending on your climate. These booties are also new favorite but I found AMAZING dupes at Target that I ordered already! See them here!
JACKET SIZING: wearing an XS, has an over-sized fit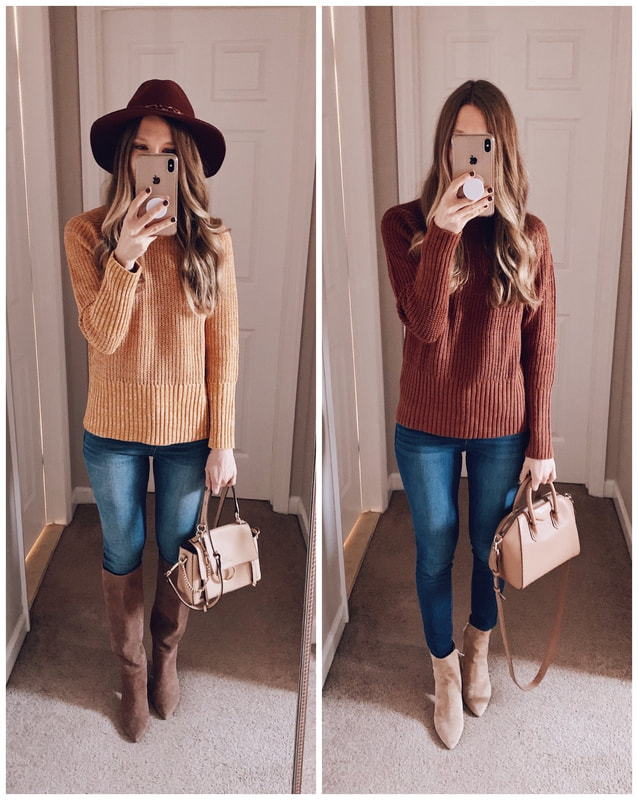 SWEATER | KNEE HIGH BOOTS (Target dupe here) | ANKLE BOOTIES

This sweater is another favorite. I had a really hard time narrowing down the colors I wanted because I wanted them ALL! I am wearing an XS here but definitely wouldn't recommend sizing up for a slouchier fit! They are another amazing option for casual Thanksgiving looks! 
SIZING: wearing an XS, true to size but more fitted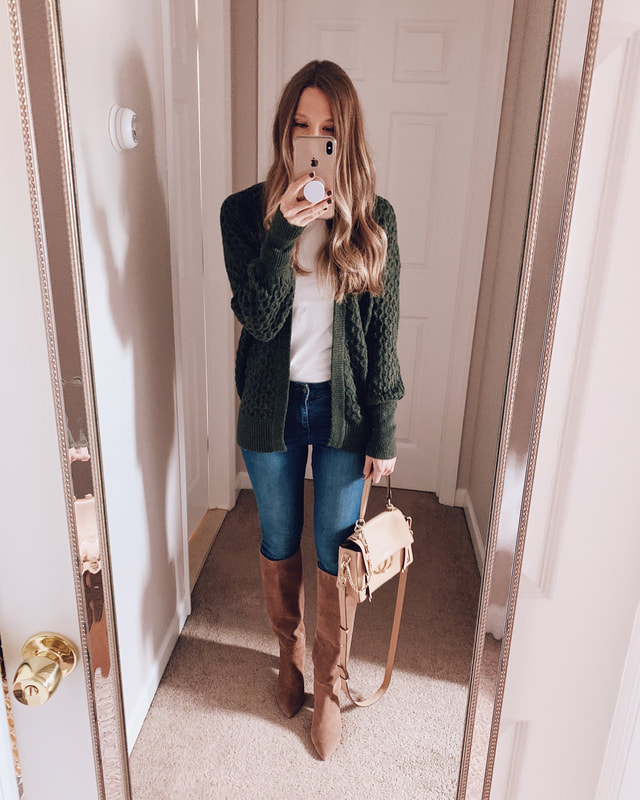 CARDIGAN | TEE | KNEE HIGH BOOTS (Target dupe here)
This knit on this cardigan is amazing and I am over the moon about it! I am so tempted to get another color as well. You can totally wear it over a cami if it's a bit warmer where you live, but I love it over these long sleeve tees. More on those below. 
SIZING: wearing an XS, true to size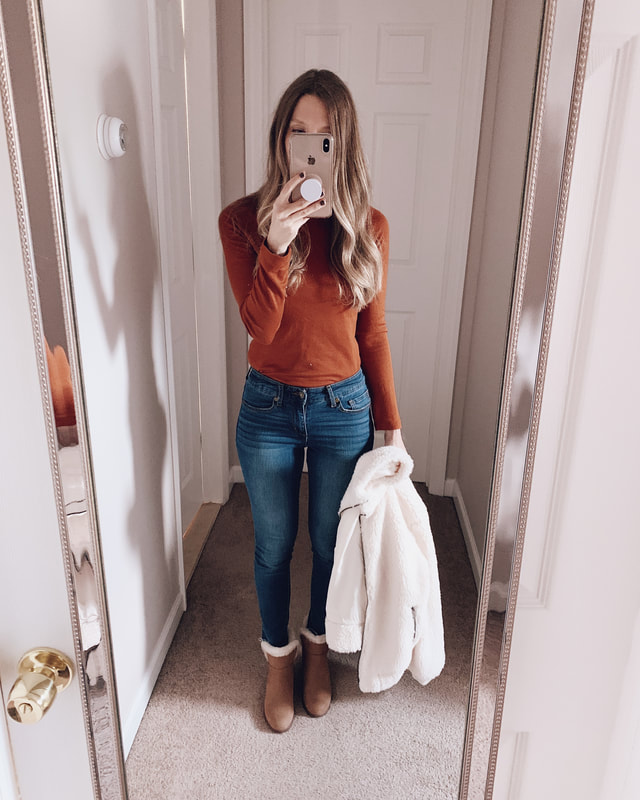 TEE  | BOOTS (I also ordered these Target dupes here)
KNEE HIGH BOOT SOCKS | JACKET | ​HAT
These tees all but stole my heart in the middle of the store. They are the kinds women's basics that I am always looking for. I love how thick they are and that they have so many color choices. They will layer well and you cannot beat the price! I am stocking up on few more colors ASAP. 
SIZING: wearing an XS, true to size