We recently did a question and answer session on the blog where you all got to ask questions and I gave the answers. There are some questions that I get asked often and one of them is about balance. Everyone wants to know how I find balance while having both a teaching job and a blog. It's a great question- and sometimes the answer is- not that well! Read on though for how I've made it a priority for this year.
This post was created in collaboration with Backcountry. All opinions are my own.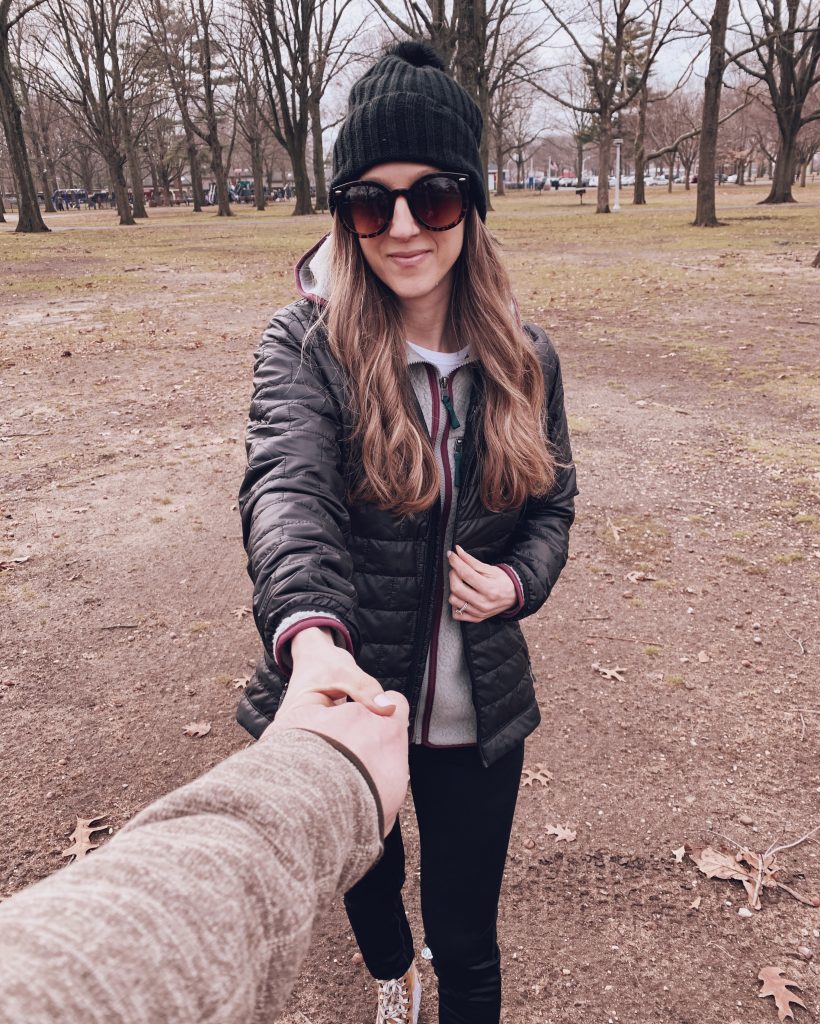 Truth be told there are some times I'm able to find balance SO MUCH easier than others. With blogging for me, the seasons matter A LOT. I have a much easier time in the seasons with more daylight hours and warmer temperatures. In winter it's a huge struggle for balance- but this year I'm trying to be better.
Mike and I LOVE to visit the park and hike and to walk five or six miles when the weather allows. Hiking together helps us to relax and to put down all that goes on week to week. We go almost every weekend when it warms up- but in the winter we just never go. I'm always cold and I hate being out- which I realize takes away a lot of the balance I try to keep in place. Our hikes are so relaxing- it's a loss when we can go because of the cold.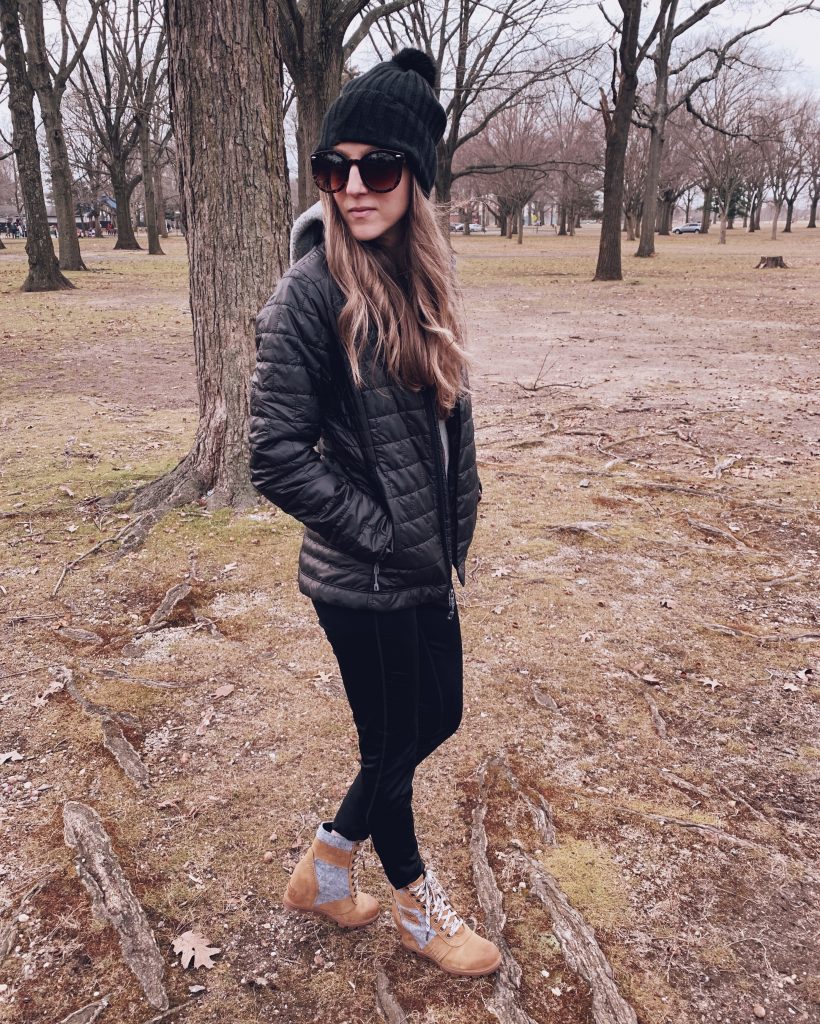 Recently I decided to change this buy investing in some high quality, warm pieces that will allow us to walk and to hike no matter the temperature. I've always sworn by Patagonia and the selection at Backcountry is amazing! Layering is the name of the game for me- so I was able to get some amazing new pieces all at once.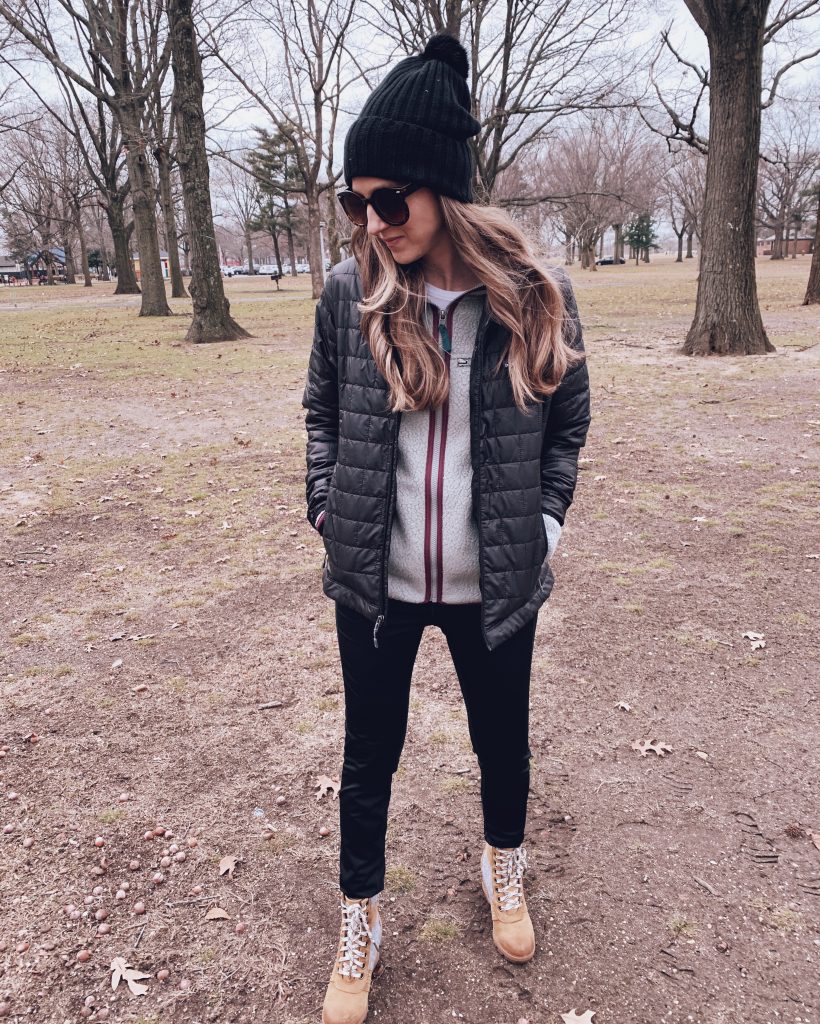 My Patagonia fleece jackets and vests are winter staples for me! I dress them up all the time for work but they do just as amazing a job for winter activities. (I even wore this zip fleece AS my jacket to the airport in the middle of single-digit temperatures last year- and I wasn't even cold!) In addition to my fleece layer, I wanted to get a jacket that was lightweight and easy to move in- while still being warm and this one does the job!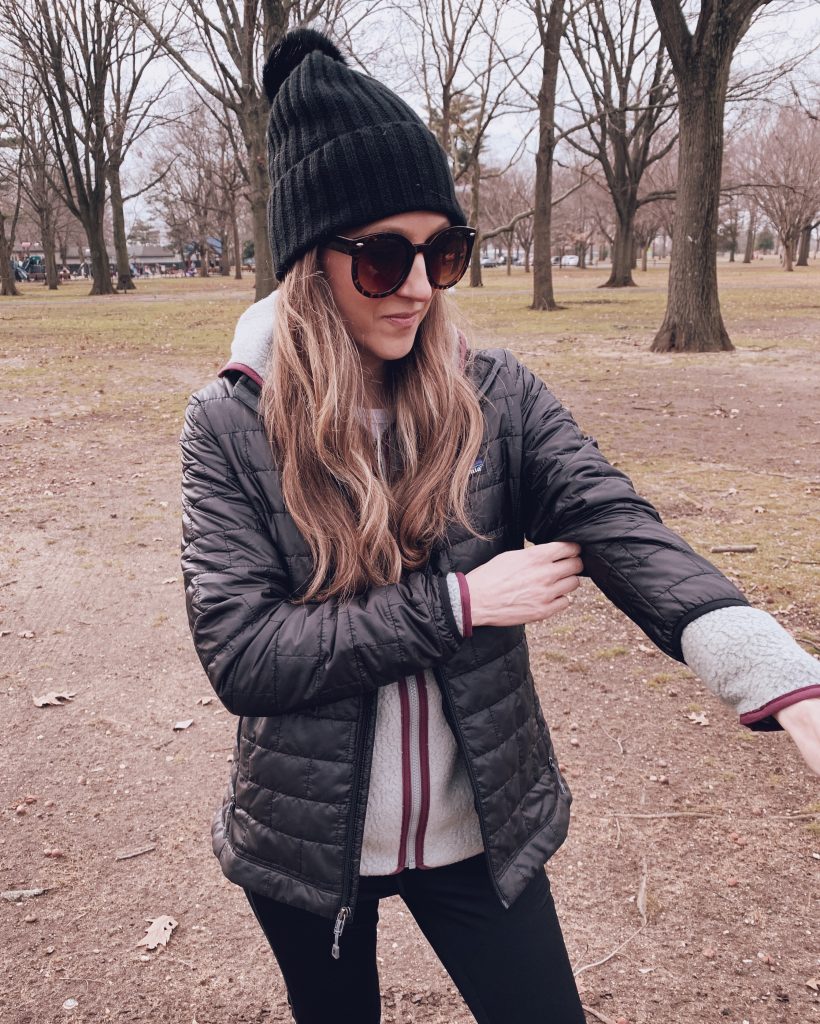 To round out my look I snagged these fleece-lined leggings on sale and they have been AMAZING! Being warm helps me so much and it helps me prevent injury too.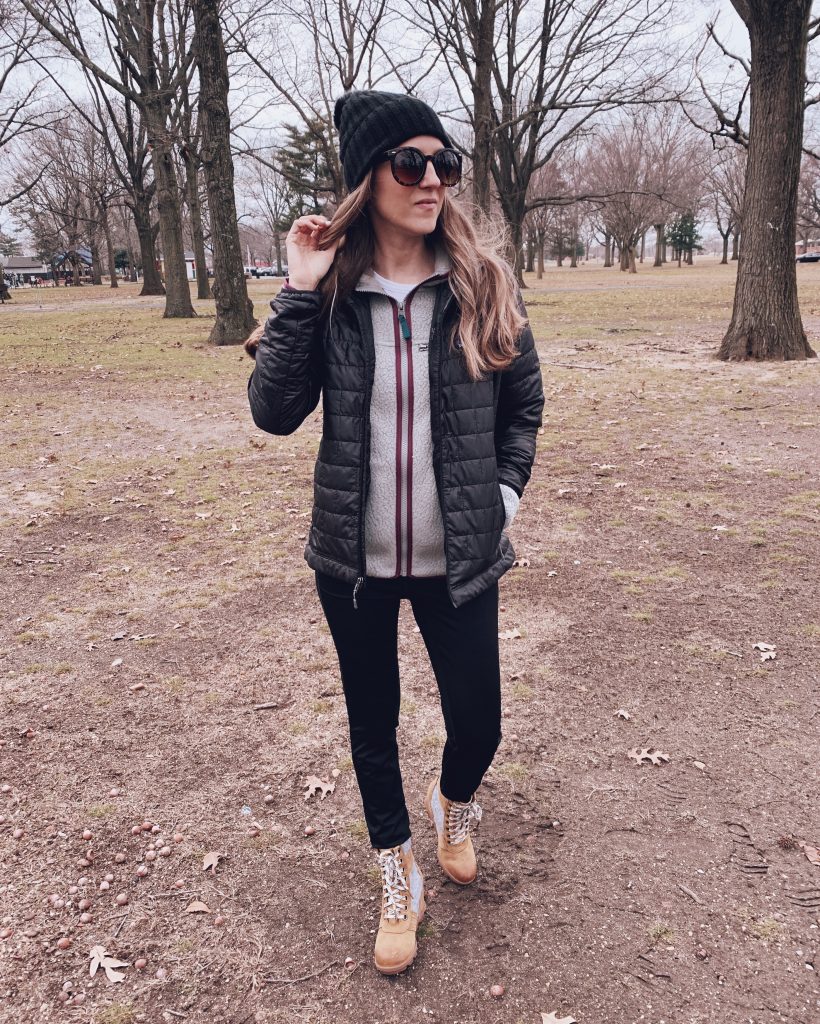 Having this time with Mike where we can disconnect from work, the blog and all things responsibility really helps us connect and stay grounded through the business of the every day.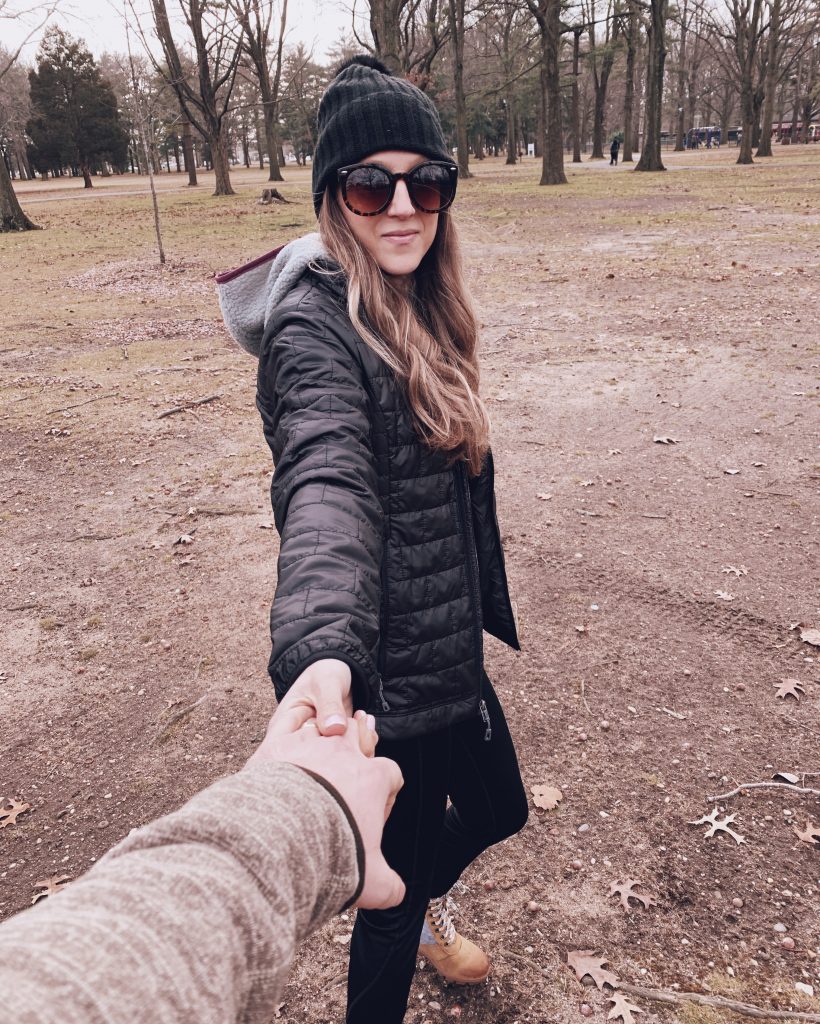 What do you do to keep some balance in your life?
You can save 15% on your purchase at Backcountry with code DEB15 and definitely take advantage of the amazing sale going on right now!