It Cosmetics CC Cream is always a favorite when it comes to foundation. It kind of does it all. It is skincare meets foundation and takes the place of as many steps as you want it to.
When I use It Cosmetic's CC Cream I need less concealer and it cancels out everything from redness to blemishes. Over the years there have been a few new formulas created and it can be tricky to know which CC Cream formula is right for your skin type- so I put together this little guide to help! Read on for the breakdown!
For combination skin or those that want a classic finish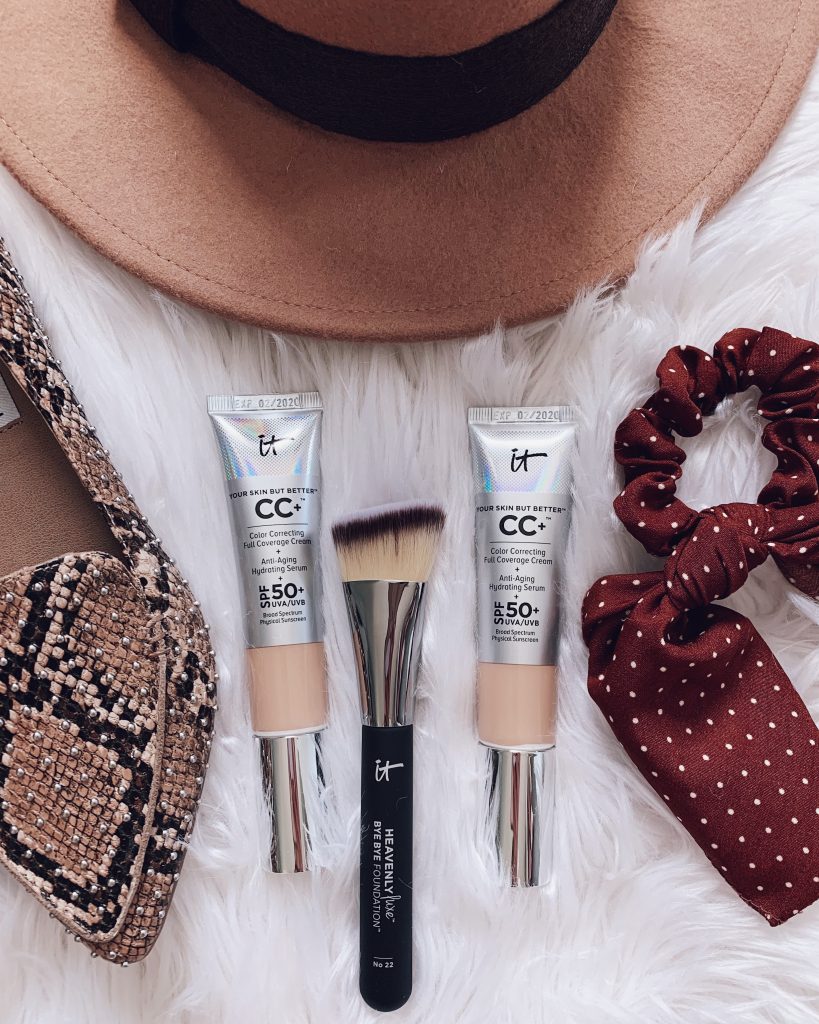 My skin changes right along with the weather, and many times, it's oily in some spots and dry in others. If you're plagued by combination skin and you look for a classic full coverage finish- then CC+ Cream with SPF is for you.

For dry skin or those that want glowy yoga skin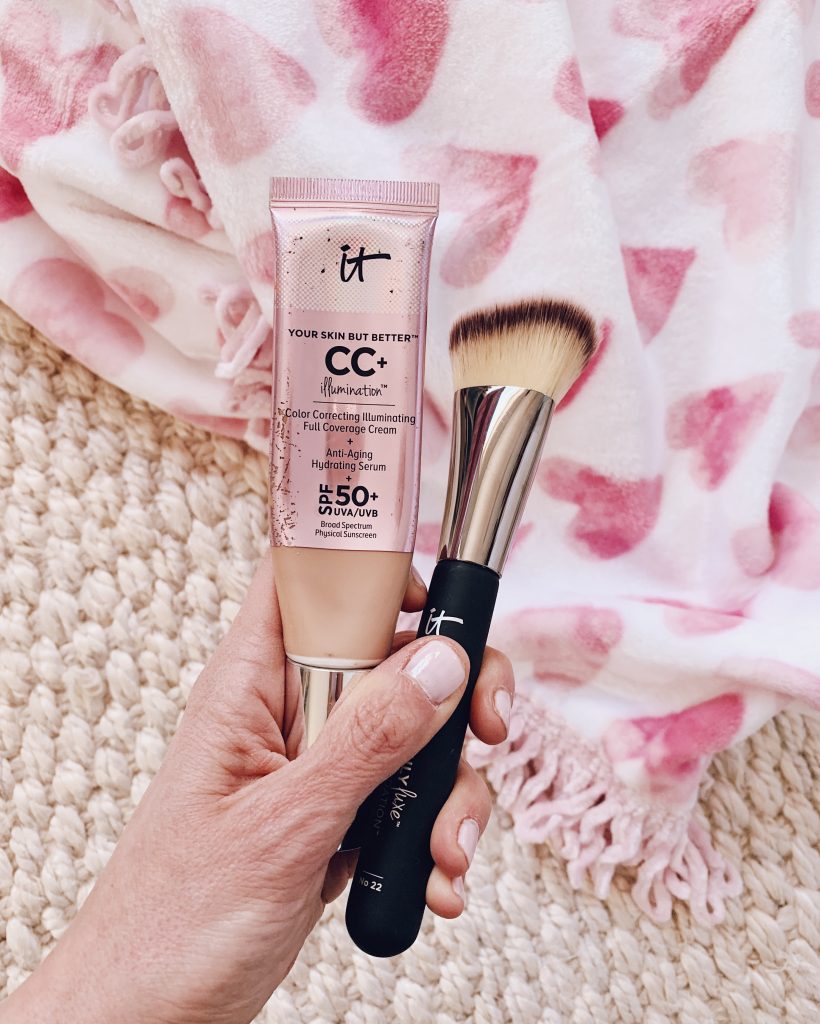 When winter comes, my skin gets dryer and looks kind of flat. To combat this, I switch my formula to the CC+ Cream Illumination with SPF during the dry winter season.
The CC+ Illumination Cream used to be my favorite of the formulas and I use it more than the others in winter for that extra glow. I love that it offers full coverage but still leaves a glow, but I will say that in the last few years it seems the formula has changed it a bit to leave a more sparkly finish.
My T-zone does get oily and needs some finishing powder to tone that down too.​ Keep in mind that the Illumination formula does not work well with enlarged pores, so read on for the one that is!
For oily skin, or those who want a matte finish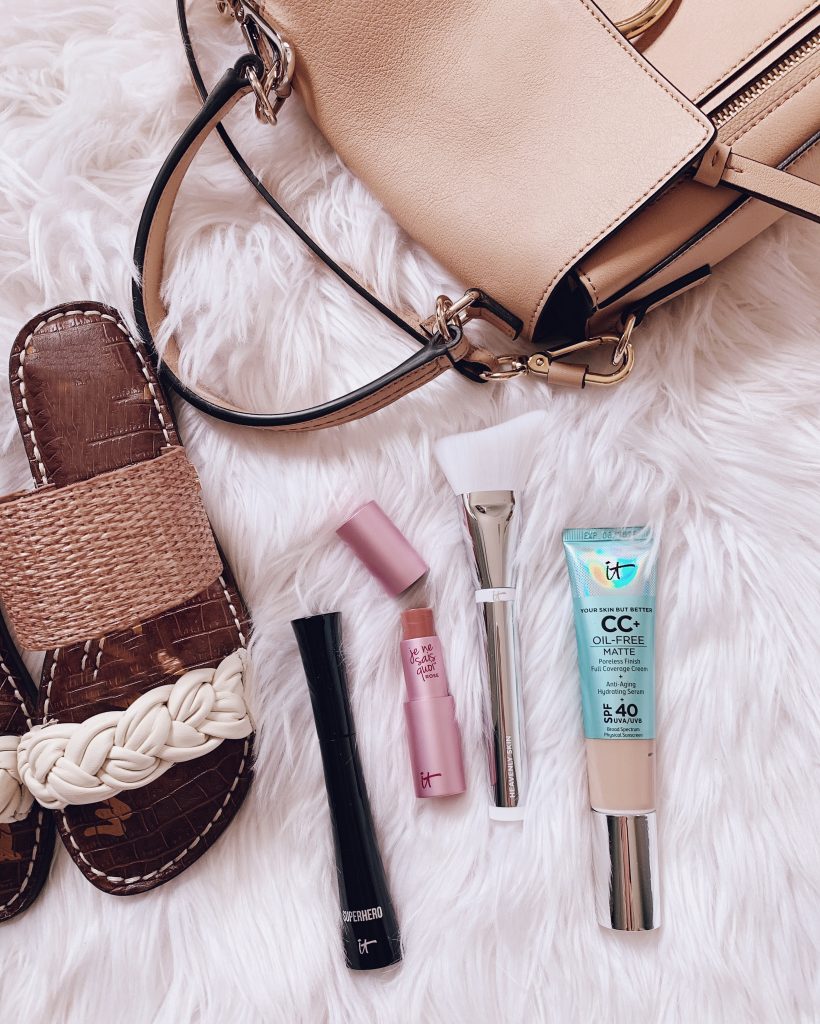 One of the newest formula is the CC+ Cream Oil-Free Matte with SPF. When it gets crazy hot and humid my skin becomes an oil slick. Especially during school! I always switch to this foundation when it's hot and humid during summer time.
I have been nothing but impressed with how it evens my skin, erases my pores and stays on ALL DAY! This has lasted through island humidity and it is truly awesome.
For those who want lightweight but full coverage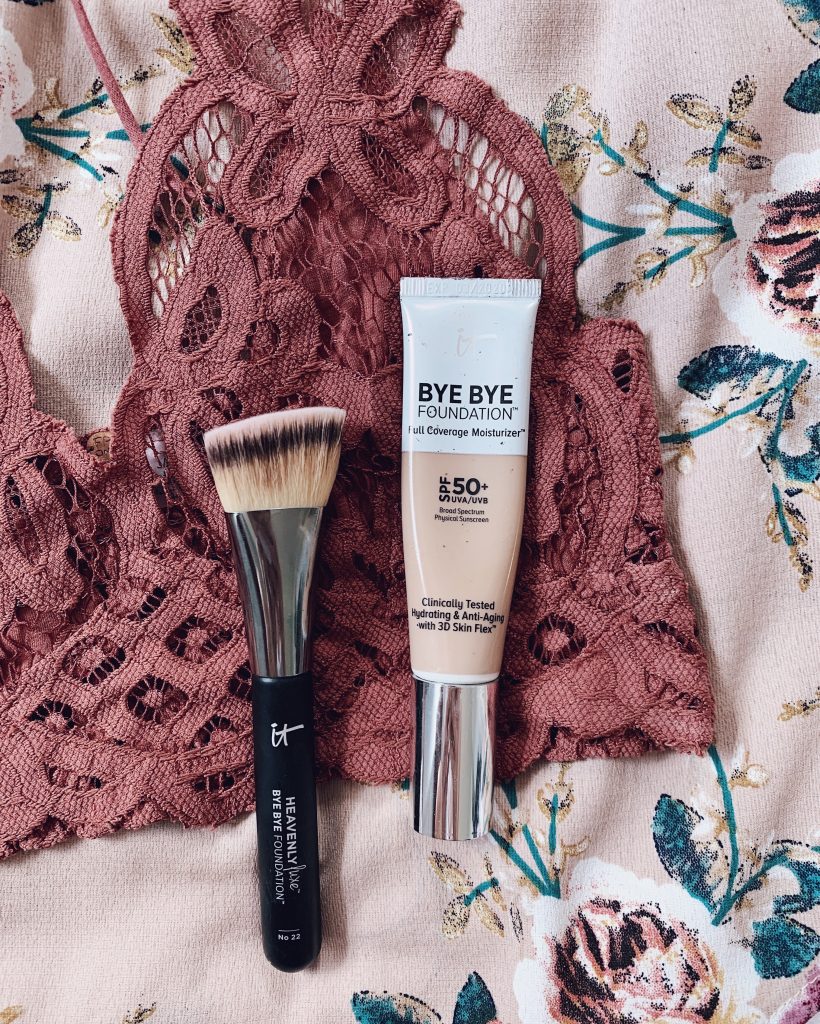 This formula is basically a paradox in a bottle. The Bye Bye Foundation Full Coverage Moisturizer is exactly that- full coverage, yet feels like a moisturizer, not a foundation. This has become my favorite!! Especially for summer!
I LOVE this formula for scenarios where wearing makeup isn't the best plan, but you won't feel comfortable au natural without anything on your face. Think the gym, errands, school bus stops, and even the beach. It's a great choice for summer- but truly I wear it year-round! If you're sensitive to the feeling of foundation- this is also a good choice!
So which one do you think is the best fit for your skin??