There are just some outfit formulas that do it all. Any time I can find pieces that can function as workwear or a travel outfit- I am happy as a clam. Read on for my tried and true look for easy travel (and workwear too!)
This post was created in partnership with Nordstrom. All opinions are my own.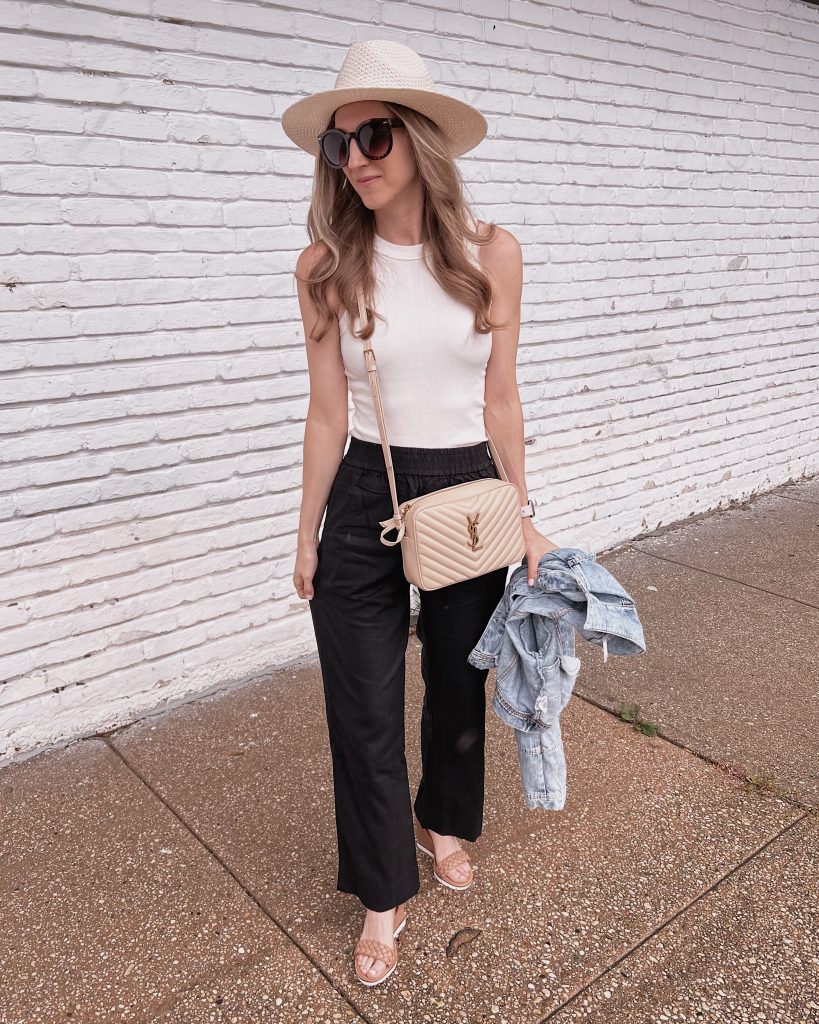 You're not seeing double. You've seen a super similar outfit before. I use this formula for workwear and travel wear too. Linen pants are always easy to dress up or down. In fact, this pair looks just as great with sneakers if your trip includes lots of walking!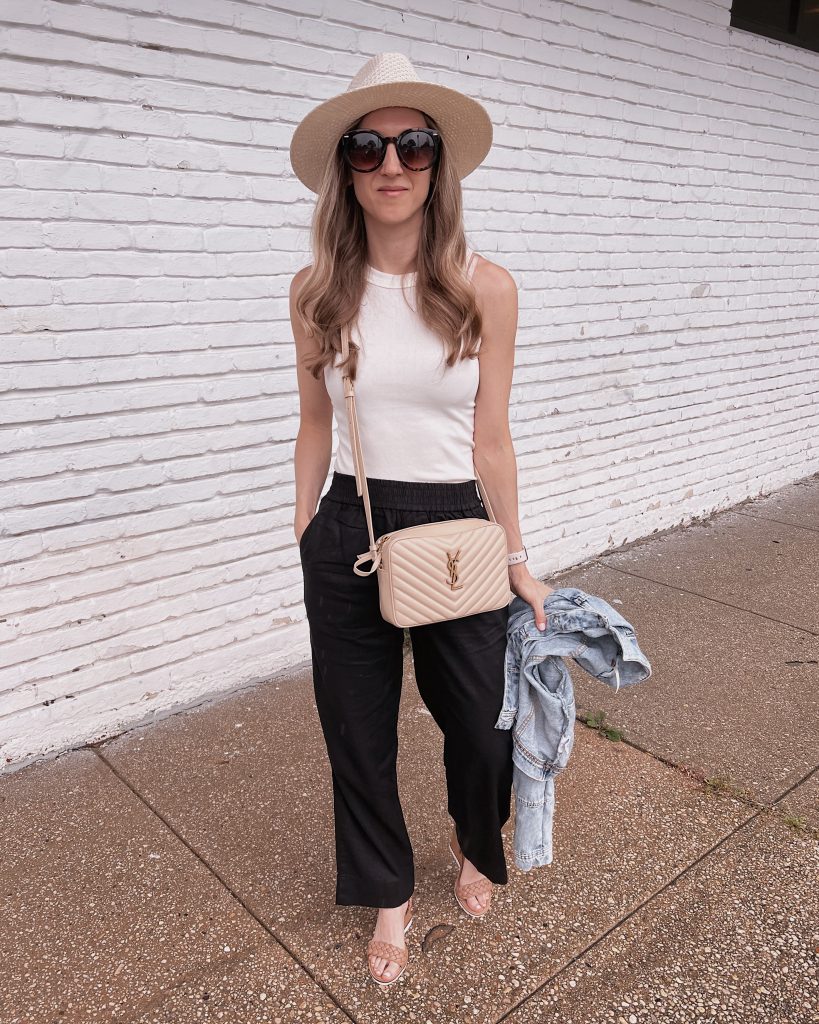 Nordstrom has the best selection of linen pants ever. Every year I search them by name and I am never disappointed. These pants really do it all and will take you through summer without breaking a sweat.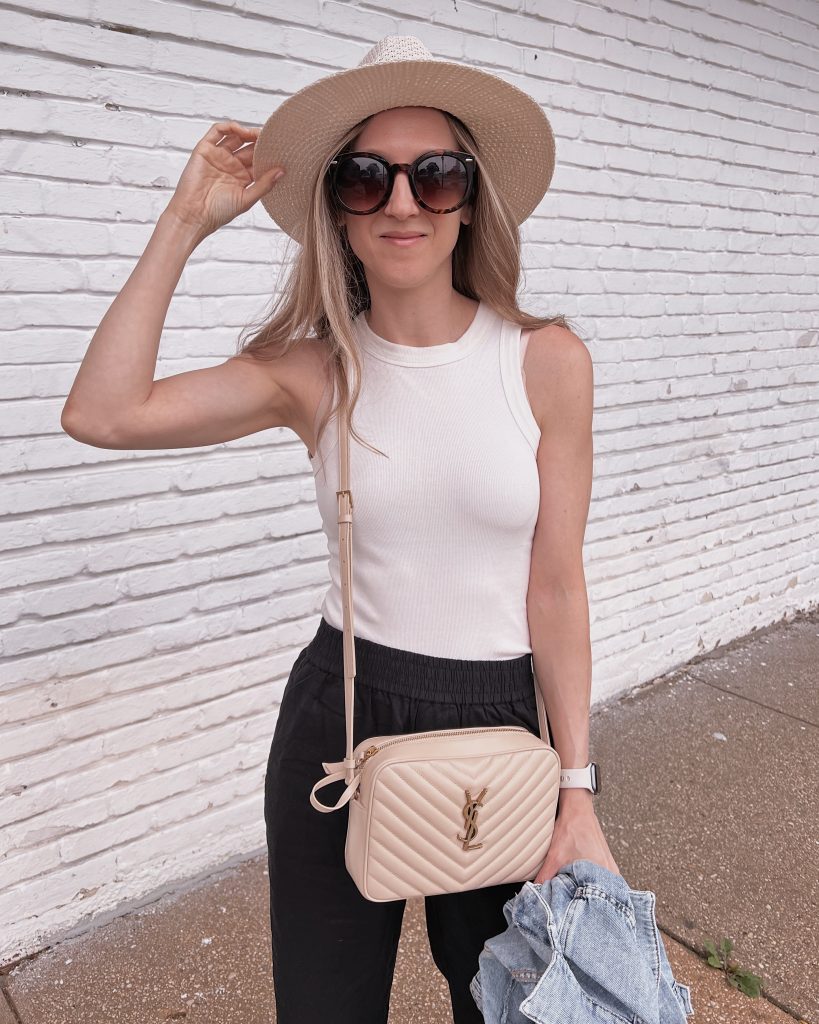 I love pairing wide leg pants with a form fitting top and these tanks are by far my favorite. They are thick and well-made- wash well and overall last season after season. Every year they release a new color I grab it!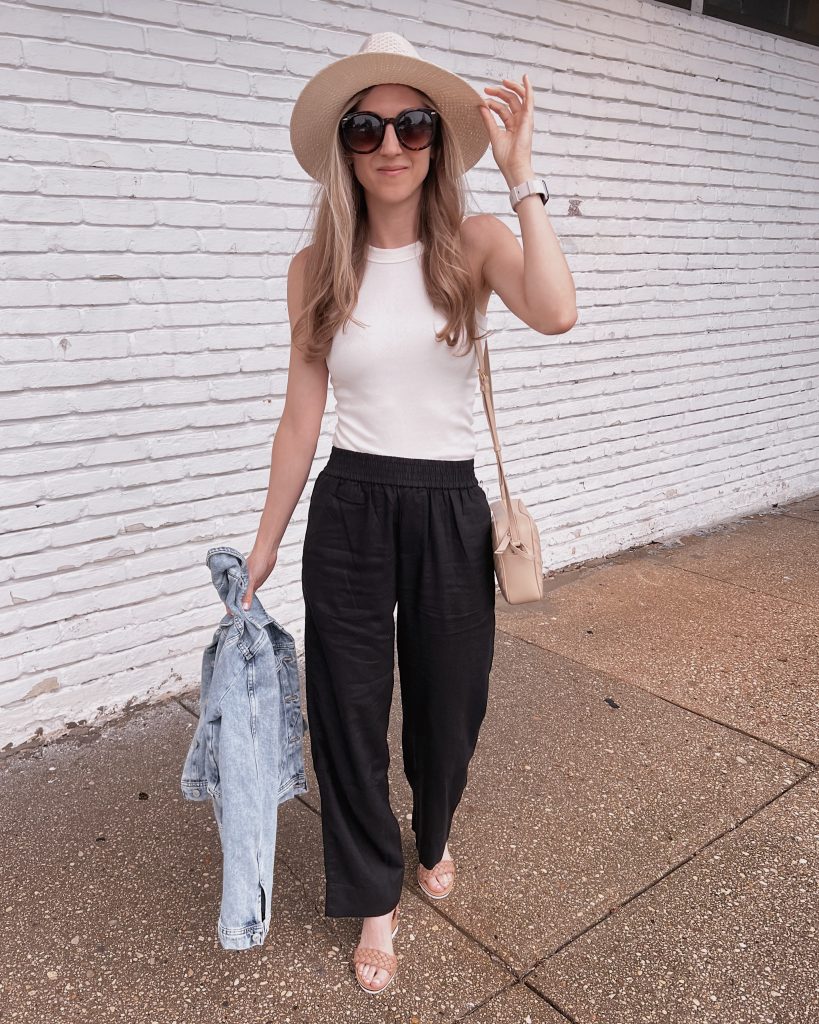 I love outfits that dress up or down easily and this is no exception. Just shows why this is my go-to outfit formula in the warmer months and beyond!