I may be the only one who loved being home during the pandemic. It was just more my speed. There were no pressure, no running, no go go go mentality. I loved being home and enjoying a slow pace. When I was a kid, my mom would ask me what I wanted to do for the summer and I often said "watch the sprinklers water the lawn." I haven't changed much. I love summer. Sunsets. Quiet. And for me, some of the best memories are made at home. Read to find out some ideas for the best summer staycation ever.
This post was created in partnership with Walmart, all opinions are my own.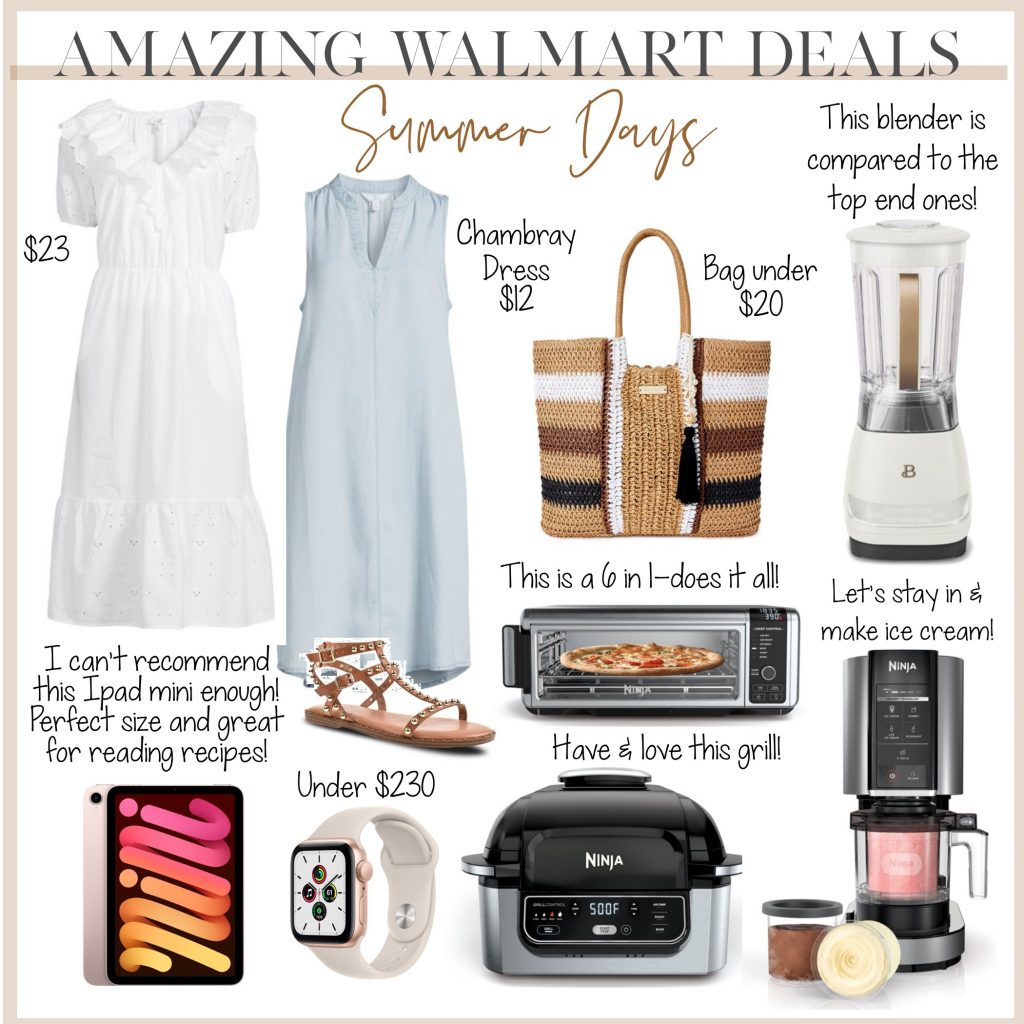 Walmart is having some amazing sales on some summer must-haves. Everything from air fryers, to tabletop grilling, ipads to blenders. Plus they have some amazing fashion finds to let you look comfy while living your best summer life right at home.
I don't eat out all that often and love to cook my food at home. I eat very clean and to work out, and summer is no exception. I love to grill but even more so- I love to air fry. I actually have both of these air fryers and they are both amazing for different reasons. Depending on your needs you will not be able to live without them. One grills just like a bbq and the other is a 6 in 1 machine that does everything from bake muffins to air frying fries to toasting some bread! This ice cream maker is on my wishlist since I LOVE ice cream but hate the sugar and dairy that comes along with it.
For my summer I'm setting up a few goals and lots of fun, low key to do's. Reading books on my Ipad Mini by day and some great homecooked meals at night. From homemade ice cream to trying new recipes in the air fryer- I'm ready for a summer of working out, rest and recovery. Walmart's rollback prices are helping me make my summer dreams come true.