I've been talking a lot lately about starting a capsule wardrobe for myself. I have felt pulled to do so for some time and have been loving the process. One thing I always loved, was how it's fun to create a signature piece of a wardrobe, something you wear almost every day that becomes part of your signature style. I've never been one for too much jewelry, but you can create a capsule here too! Read on for how I built mine! I decided to build a beautiful ring stack for this very reason.
This post was created in partnership with Mejuri. All pieces chosen by me. All opinions are my own.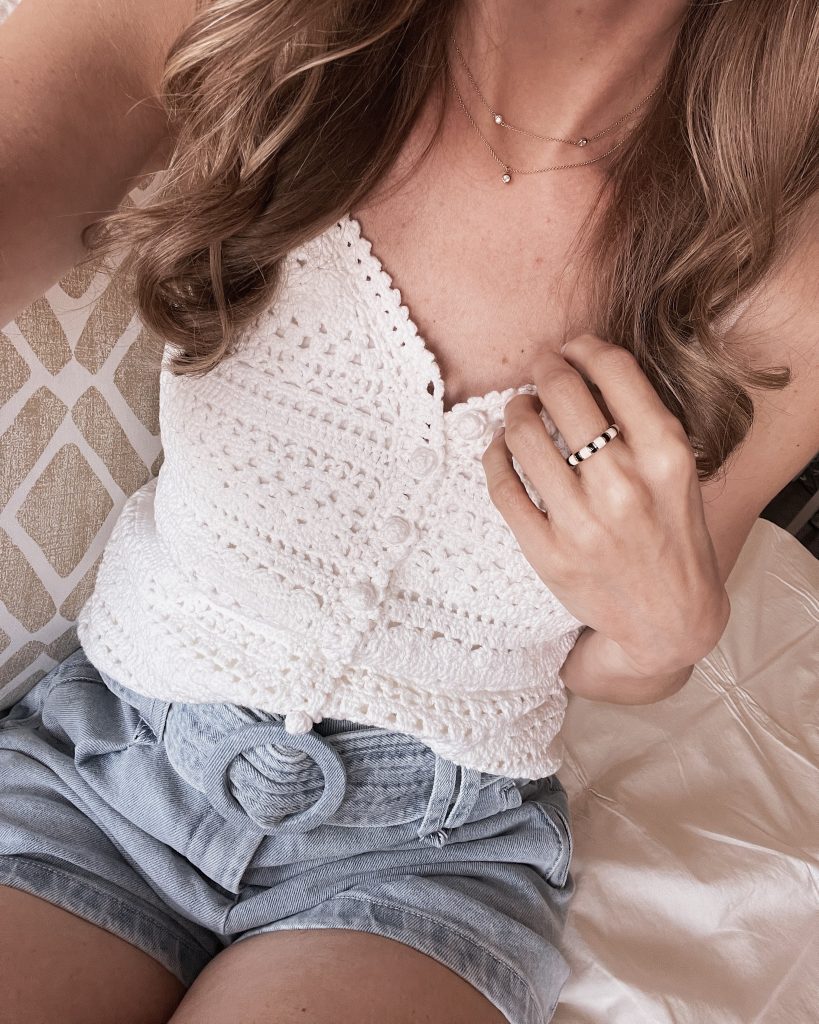 In full admission when it comes to jewelry I am BEYOND picky. It's almost embarrassing. I am so particular about the pieces I wear. They have to lay right and I have to LOVE them. I can't be luke warm about any sort of jewelry or I won't wear it. I have very few swear-by brands- and Mejuri is one. The quality of their pieces are amazing and so many are dainty and understated- which is a must for a capsule jewelry collection! These two necklaces layer so beautifully and remain understated. I love the shorter length of the Satellite Necklace and the Sapphire Choker is amazing to layer it with.
In choosing the pieces I'd like to wear every day- I decided I'd love a little ring stack. I found a few pieces I was swooning over instantly and I love getting creative with matching rings and having pieces that complement each other. This stack is no different. I love how they sit together.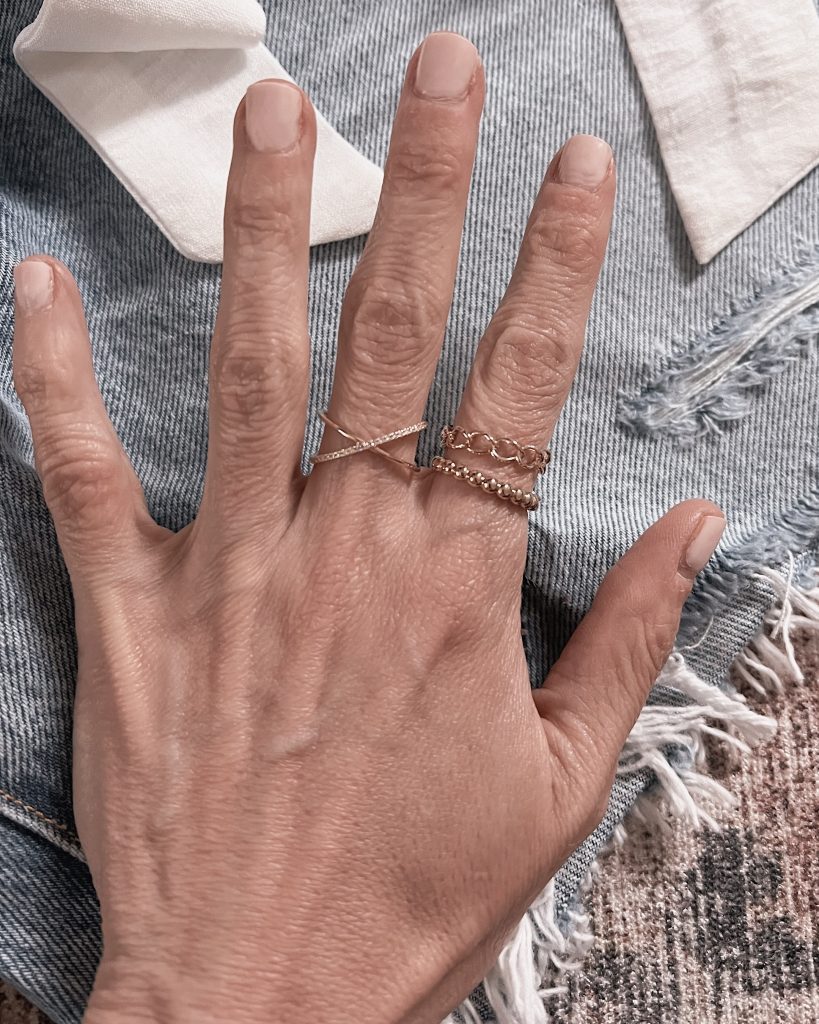 In this stack:
Pavé Diamond X Ring– This ring is my dream ring. I have loved this style for so long and finally invested in a quality piece I can wear day in and day out.
Braided Ring– This ring reminds of a designer find I swooned over for year but didn't want to break the bank on. This high quality, comfortable piece is the perfect price point and is truly stunning!
Metallic Sphere Ring– this ring is such a steal! It's similar to another version for 10x the price on the Mejuri site!
If you're building a capsule of signature pieces- choose quality over quantity and find classic styles that will stick with you for the duration. Be sure to size things appropriately so you can wear your pieces in many settings. I've got this next part of my capsule down- I can't wait to see what's next!