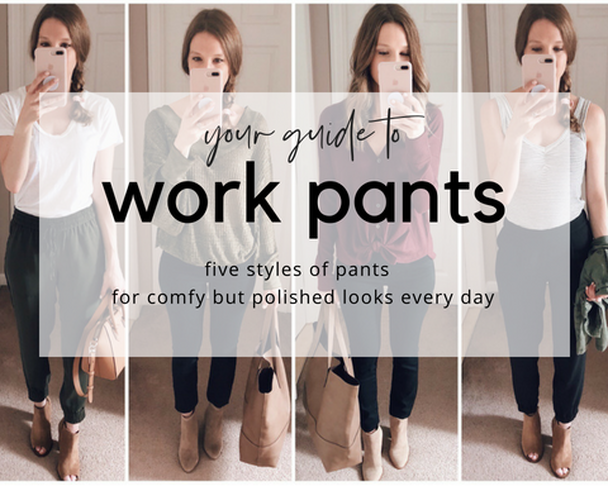 It's Must-Have Monday and I'm rounding up some of my favorite work pants. I keep my pants simple and don't look for much variety. That may be boring to some but I use my shoes, tops and accessories to keep things interesting- while my pants are my staple piece. I've got a few options for you and I hope you find this guide helpful! Read on for my top picks.
Top Pick: The Undetectable Black Jeans for Work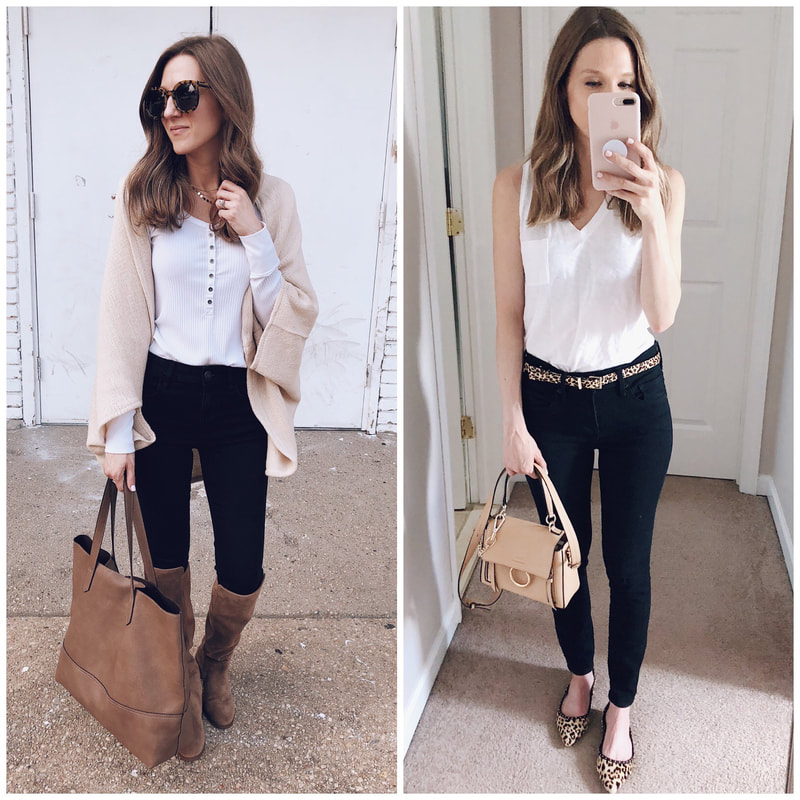 EXPRESS BLACK JEAN LEGGINGS
​I've said it time and time again- these jeans are the greatest thing to ever happen to me. They are more of a twill fabric and do NOT look like jeans. They do stretch but just enough to form clean lines without looking like you're headed out on date night. I replace them two time per year and buy them a few pairs at a time. They wash super well and are very comfortable. Run true to size and I wear the short length, being I'm 5'3.
Joggers | It's Jogger Tuesday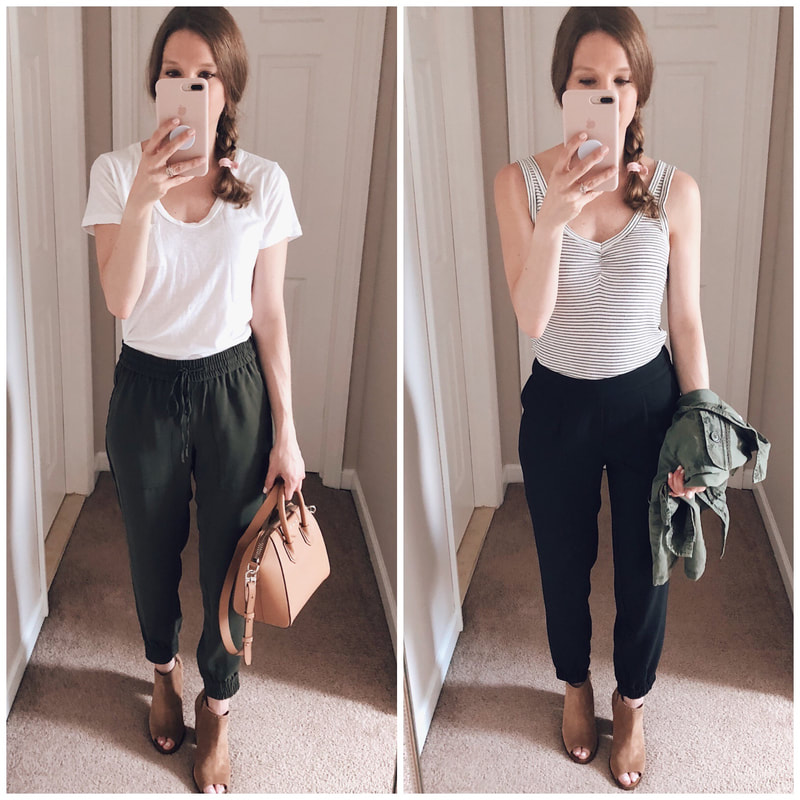 Last year Tuesday was my LONG day, so I softened the blow by wearing joggers that day. I found comfort in my pants. I'm not sure which day I'll need this strategy this year, but when I do, I am prepared. I found two pairs I am LOVING right now.ANN TAYLOR JOGGERS
wearing an XS, NOT petite
These fit great and I LOVE the olive green pair. They tie at the top and the length is amazing. I was surprised though that I didn't need the petite length. They were WAY too short.
TROUVE JOGGERS
wearing an XS
These are a little roomy around the waist, but they are by far the dressiest joggers I've seen. They have pleats in the front making them fancy but still have the elastic ankles. Love them!
Best Leggings for Work (If that's your thing)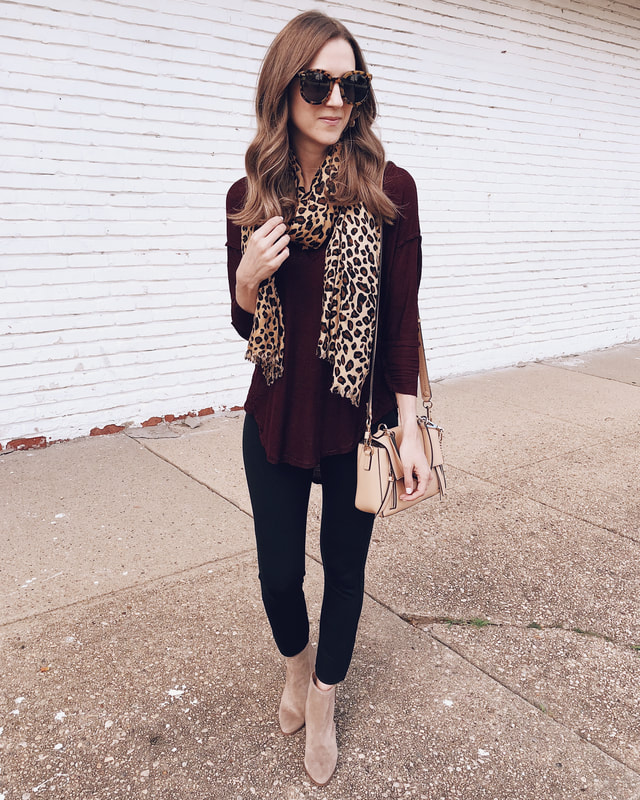 I've never been one to wear leggings to work- but this pair might change that. Super flattering and most importantly, super SOFT- they have pockets in the back which make them look more like pants and less like leggings. Get your normal Spanx size.
Work Pants – The Real Deal
Ok , ok. Not everyone can wear black jeans. Some of you can't even wear pants with "square pockets," who knew? So these are my top two favorite pairs of actual slacks that I used to wear before I was back in the classroom. I like the ankle length and wear my regular pant size.