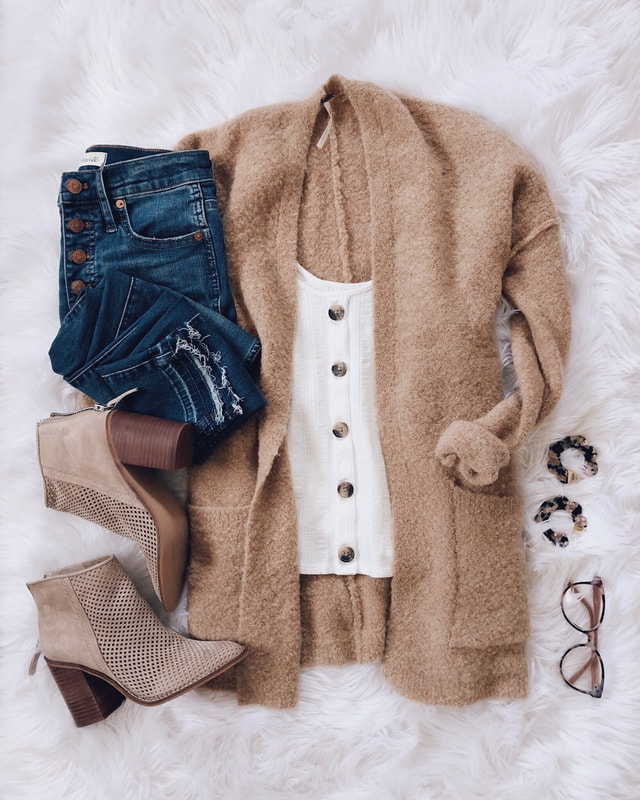 CARDIGAN (dupe here) | TOP | BOOTIES | JEANS | EARRINGS
Basically everything is on SALE!! Fall uniforms like this are on deck! I sized up in the tank stayed true to size in everything else!
You know I'm a sucker for a soft, slouchy top- this one is no exception! The hardest part was choosing a color! Runs true to size.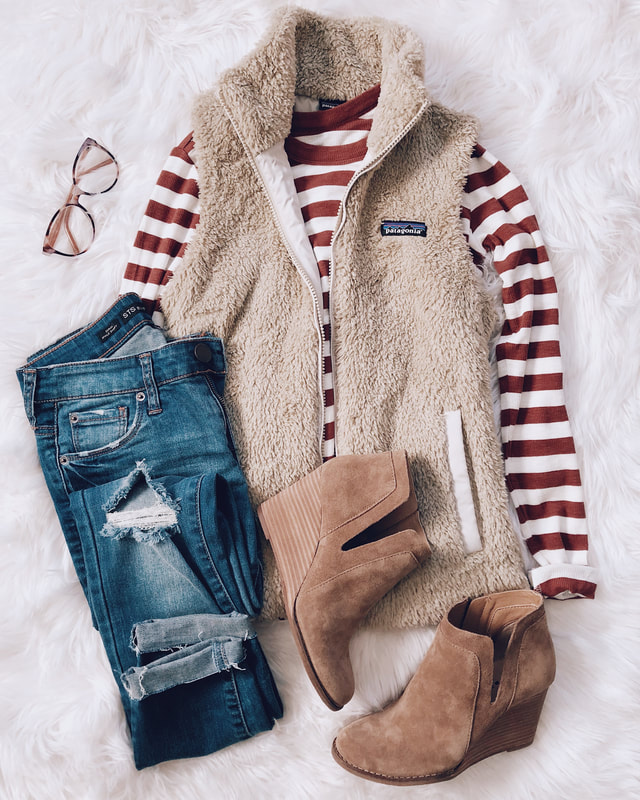 This vest is back in stock this year! Love it paired with this CRAZY soft tee! Everything runs true to size.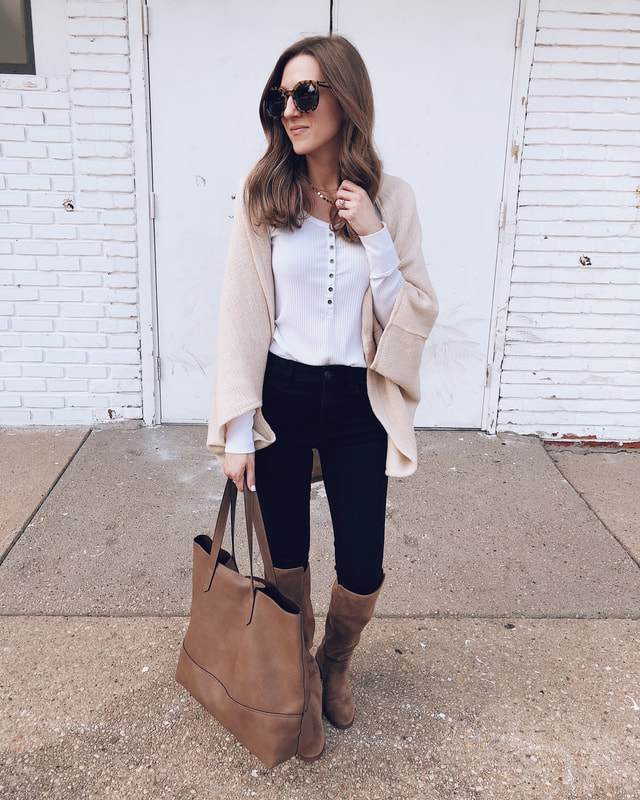 WORK JEANS (wear a short length)| SHRUG (similar here) |
TEE (sized up) | BOOTS | BAG
One of my go-to work outfits… black jeans, tee and a cardigan. These are the jeans I SWEAR by, Plus these boots are one of my favorites for Fall- comfy and dress up any outfit.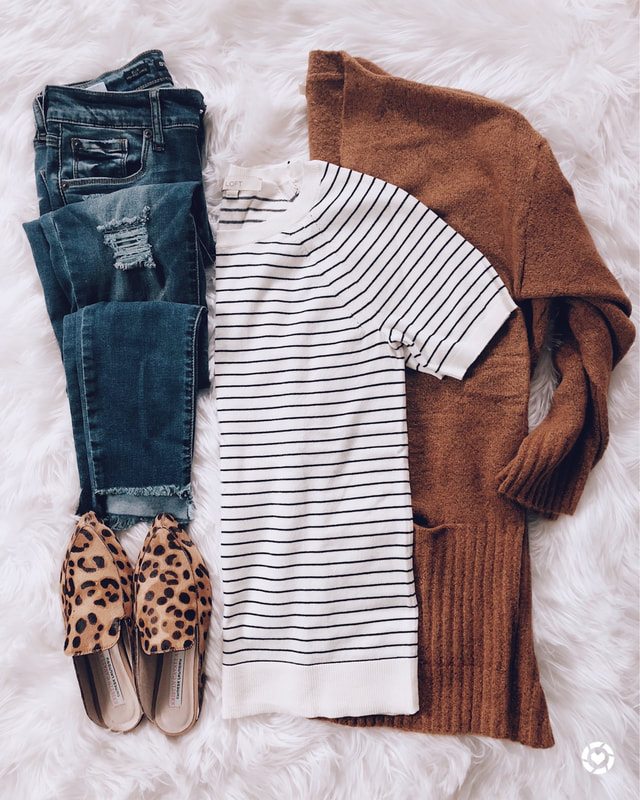 CARDIGAN | TEE | SLIDES | JEANS
Sale Alert! So many sales, so little time! This little tee is on sale for 40% off! These shoes are 30% off too! Everything runs true to size.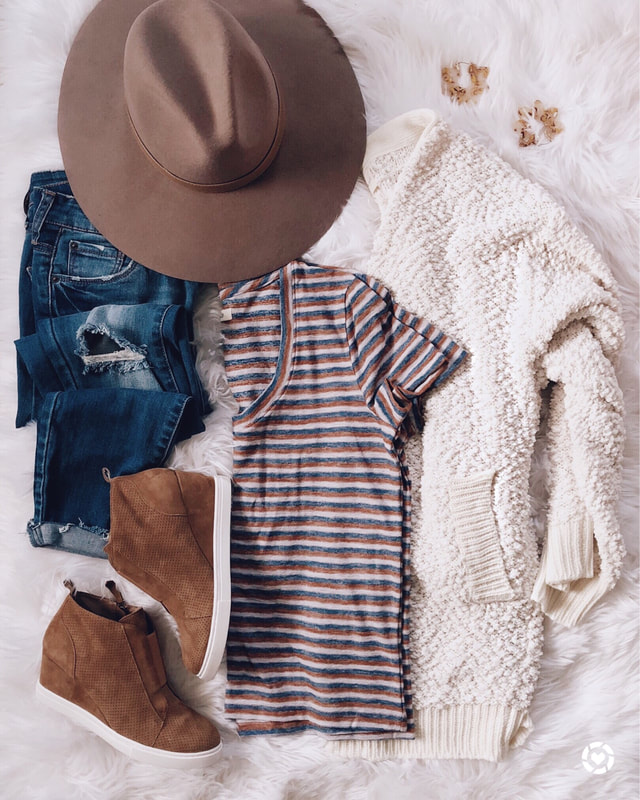 TEE | CARDIGAN | JEANS | SNEAKERS | HAT | EARRINGS
This cardigan is back in stock and this tee is on sale! Cardigan runs TTS. ​Every year Fall comes and goes. My favorite season and I don't get to (allow myself to) enjoy it. Not this year. Before school starts I am booking up the entire season to force myself to enjoy it. What's one thing you have planned for Fall this year!?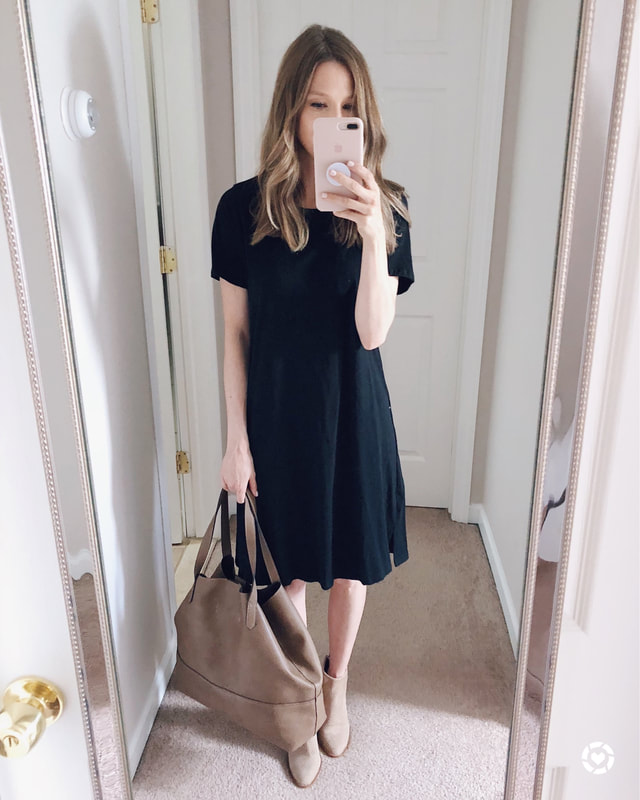 DRESS ($10 dupe here) | BOOTIES | BAG
In a work dress update – I found a $10 dupe for this dress! That said, I did wash this dress twice and it stayed PERFECT. I have the grey now too. Wearing an XS. So pick what's best for your budget and get to it!
The $39 top I SHOULD HAVE been wearing today. I made the rookie mistake of wearing a jumpsuit while I was shopping today. The dressing room was an experience. Ever happen to you? Call me a sucker for button down tops. Super soft comes in three colors. Runs TTS.
WEEKEND SALES
SHOP WITH ME PAGE!
By request I added a new Shop with Me page for those of you who remember things I've posted and wanted to shop them at a later time. Click on any retailer, and you can shop anywhere from my link. I don't know how to thank you for thinking of me enough to request this.
​ABERCROMBIE | 30% off $150 | use code 11644 | see my picks here
AMERICAN EAGLE |25% off | use code HAPPY25 | see my picks here
EATING EVOLVED | CAFE MOCHA CHOCOLATE CUPS (Paleo, Organic)
Your response to our new Paleo Cafe Mocha cups has been so overwhelming! THANK YOU and I cannot wait to see your pictures and to get your messages one you EAT them!
LOFT |40- 50% off + free shipping | see my picks here – DONT MISS THIS!
MADEWELL | 15-20% off | see my picks here
OLD NAVY | 20% – 30% off your purchase | get my picks here
TULA | 20% OFF PURCHASE | CODE: SUMMERSUNSETS